What is the WORST Stihl chainsaw?
Because some Stihl saws get A LOT more negative feedback than others.
To find out, I decided to run a poll in the 100,000+ member Stihl Facebook Group. And, I received a good amount of feedback.
At the time of writing, there were more than 300 votes, and they're still coming in.
The poll has been up for 3 days and the winner for the #1 WORST Stihl chainsaw is… the Stihl MS391 with 29% of all votes.
Let's dig into all the results!
The Worst Stihl Chainsaws
This is the question I asked the group.
What do you think is the WORST Stihl chainsaw?

I've added some suggestions to the poll, but add your least favorite if it's not there and share why you hate it.

Let's put together a list of the 10 Stihl saws to stay away from – keeping in mind that one man's favorite is sometimes another man's most hated.
Respondents were only allowed a single vote and could add their own 'worst Stihl chainsaw' to the list.
I added the 391, 362, 019T, 441, and 171 to the list, and then there were another 27 saws added by the group (a total of 32).
Some of the additional 'worst chainsaw' suggestions were either a joke (like whoever added the 200T – one of the most popular Stihl saws), or they didn't specify a single saw.
For example:
Husky – 21 votes
Anything smaller than a 261 – 5 votes
Anything smaller than 066/661 – 1 vote
Anything with Easy Start, Quick Chain Tensioner, and 1 bar nut – 4 votes
Someone also added 'All of them' as an option – probably a battery chainsaw man.
Poll Results
While votes are still coming in, here's where they stand after 3 days.
The worst Stihl Chainsaws:
Stihl MS 391 – 29% or 88 votes
Stihl MS 441 – 23 % or 72 votes
Stihl 019T – 5% or 18 votes
Stihl MS 170 – 3% or 11 votes
Stihl MS 171 – 3% or 10 votes
Stihl MS 362 – 2% or 9 votes
Stihl MS 500i – 2% or 6 votes
Stihl MS311 – 2% or 6 votes
Stihl MS 261 – 1% or 3 votes
Stihl MS 270 – 1% or 3 votes
Those are the 10 worst Stihl Chainsaws, and here are some of the reasons why.
Stated prices in $USD: they vary from state to state, country to country, and depend on model designations/features.
1. Stihl MS 391 – Worst Stihl Chainsaw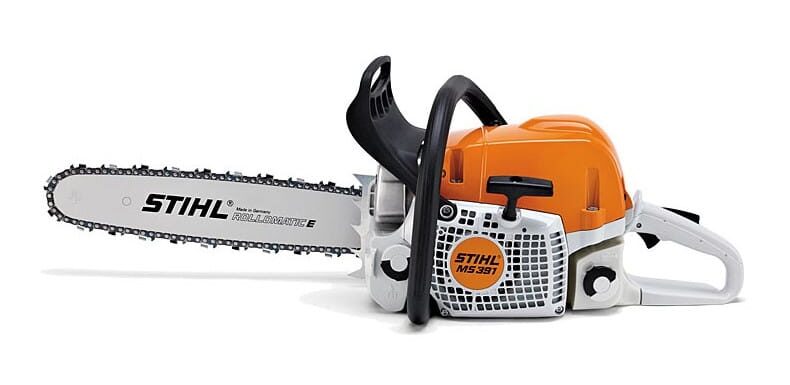 Years made 2009 – current
Price $649.00
64.1 cc
The Stihl MS391 takes the prize as the worst Stihl chainsaw.
It was the clear winner with 29% of the vote or 88 total votes.
Someone asked in the comments, 'Can someone explain the hate for the 391?'
Problems with the 391 include:
A terrible power-to-weight ratio of 4.4 lbs/kW
Difficult to pull apart and work on
Expensive for an 'average' chainsaw
And David summed it up nicely:
391 is my vote. My dad has one and it's a pile of dog s**t, has been since the day he bought it brand new.

Not heavily used, only domestic, terrible starting issues, and its as heavy as an anvil with a lump of lead strapped to it.
Someone else, who uses the 391 for up to 20 cords of firewood per year said the reason for the hate was because it's too cheap and simply lacking the prestige of a pro-saw.
I liked this comment, which was referring to both the 391 and the 291:
Stihl should send apology letters to anyone that has ever bought or ran one.
The consensus was that it's just too heavy for the power it gives.
---
2. Stihl MS 441 – Runner-Up
Years made 2007 – 2019
Price $1,029.95
70.7 cc
The Stihl MS 441 wasn't far behind the 391, getting 24% of all votes, which was 72 votes in total.
The types of comments the 441 gets include 'Worst 70 cc saw Stihl has made' and 'I would rather s**t in my hand and slap myself in the face than use a 441' or 'the 441 is a gutless turd saw.'
While not everyone agrees, apparently the forest service, who obviously buys a lot of saws, won't touch them.
Problems with the 441 include:
Heavy and underpowered
Finicky and hard to get running right
Temperamental and given to problems
If you're thinking about picking up a 441, you might be better off looking into a 440 (which my neighbor loves) and which was brought back for a short time because the 441 was so unpopular.
The earlier Stihl 040 is also another popular 70 cc saw.
Raymon said:
I definitely don't think they were the worst. It's just that so many felt terribly let down thinking the 441 was going to be a great upgrade from their 044/440's.
Another comment in favor of the 441 said:
Used one for 8 years straight and not a single problem until about a year ago when it was dropped and cracked the fuel tank.

Thing still rips just leaks fuel. Fast cutting little saw. One of my favorites
If you know what you're doing it might be right for you, but if a problematic saw isn't something you can deal with, it's probably best to leave it.
---
3. Stihl 019T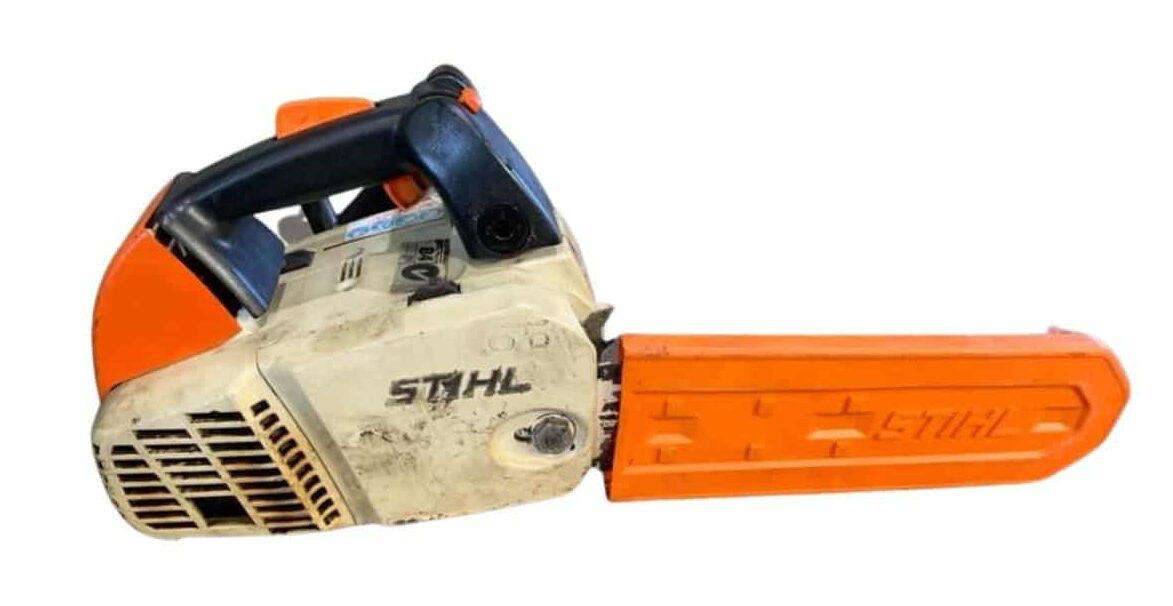 Years made 1997 – 2002
Unsure of price when sold new
35.2 cc
The Stihl 019 T is another very unpopular chainsaw that has been described as 'Stihl's most problematic saw.'
It received 5% or 18 votes for the worst Stihl saw and certainly does not get the love the 200T does.
Problems with the 019T include:
Working on minor issues can mean having to dismantle the entire saw
Parts can be hard to find
A bit heavy for a climbing saw at 8.8 lbs
The main complaint is the fact that it has more problems than the average saw and then can take a long time to repair.
---
4. Stihl MS 170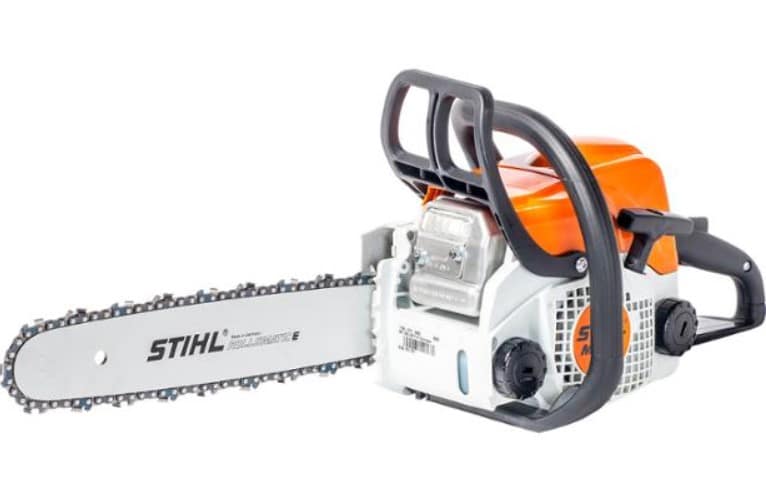 Years made 2002 – current
Price $199.99
30.1 cc
Along with the MS 180, the MS 170 is another of the most hated Stihl Chainsaws.
The 170 is the cheapest and least powerful Stihl Chainsaws, so it's no surprise it's made the list. Any cheaply made saw isn't going to make the list of the best chainsaws, at least.
The problem with the 170 may simply be that people use it for jobs that it's not big enough for – it doesn't have the power to do much more than pruning or cutting up branches.
Complaints with the 170:
No adjustable carb
Lower quality parts
Easy to outgrow it
Folk who are used to running any other Stihl saw will find it hard to downgrade to such a low-powered saw, which is perhaps where some of the hate comes from.
Ultimately, it's a cheap homeowner or starter saw that isn't all bad, it's just small.
---
5. Stihl MS 171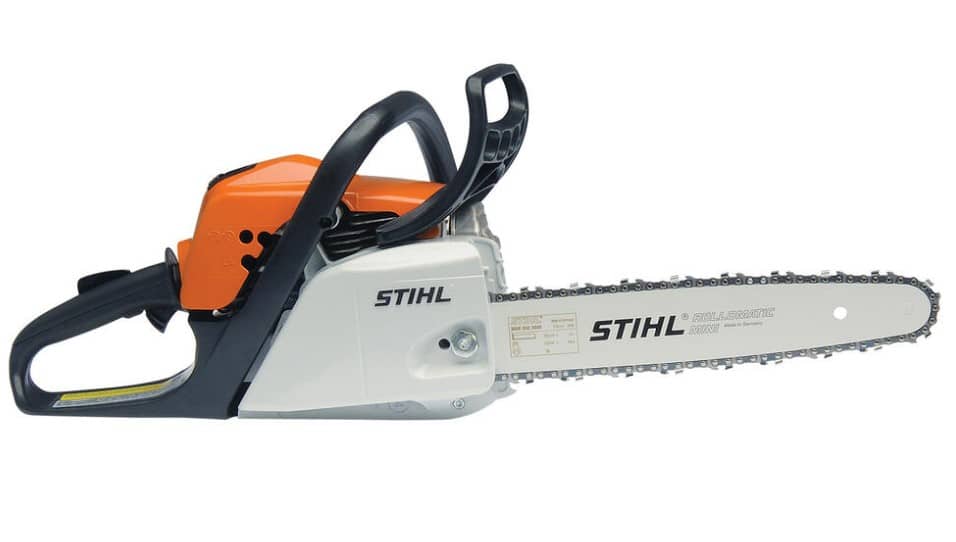 Years made 2009 – current
Price $209.99
31.8 cc
The MS 171 is similar to the 170, but it made it into the top 5 worst Stihl saws as well.
Some differences between the two:
170 has 2 bar nuts, 171 has 1
170 front chain tensioner, 171 on the side
171 has a fully adjustable carb, and 170 does not
171 slightly heavier
But there are many other differences as well – they are quite different saws despite being similarly powered.
Many people have the philosophy that any Stihl model ending with a 1 sucks. These models make up 50% of this list.
Let's just say that the 171, at least, is not the best saw for cutting down trees – you'd almost be better off with a good felling axe.
---
6. Stihl MS 362
Years made 2010 – current
Price $909.99
59 cc
The Stihl MS 362 comes in at 6th place with a grand total of 9 votes.
To be fair, you would be able to find 9 people who have had bad experiences with any Stihl saw, but nevertheless, it got more than the others.
Andrew said:
Literally every single 362 I have seen in person has had major problems.
While someone else stated:
I've ran mine for 15 years with nary an issue. Still has original spark plug. Best saw I have ever had and absolutely my go to.
Problems and complaints with the MS 362:
Not as good as the 361 or 036 – the 362 is a worse design
Problematic with many having a range of issues preventing consistent use
Parts appear to wear out quicker on this saw than others
But overall, the 362 actually gets really good reviews.
Most people are happy with the saw so I wouldn't be afraid to pick one up for the right price.
---
7. Stihl MS 500i
Years made 2019 – current
Price $1369.99
79.2 cc
The 500i is a controversial chainsaw – you either love it or you hate it.
One of the complaints is that it's not built to last. Another is that it's no good for milling.
One chap stated:
Third 500i in my shop right now blown up. Never seen pistons and cylinders galled up and as dry as these.
It's Stihl's first fuel-injected chainsaw, so it is discriminated against a bit for this.
Many would recommend the MS 661 or other professional Stihl saws over the MS 500i simply because the latter is, at this stage, unproven for the long haul.
Early indications suggest it's not as long-lasting as one would hope.
This guy doesn't mind:
I have a tree service and use saws daily and climb with them. Had a 500 for two years now that gets lots of use.

I doubt they will last as long as my 046, 044, 064, 026, 200t, etc, but saying they are the worst is plain stupid.
That was in response to someone who said the 500i is 'hands down the worst' Stihl chainsaw.
---
8. Stihl MS311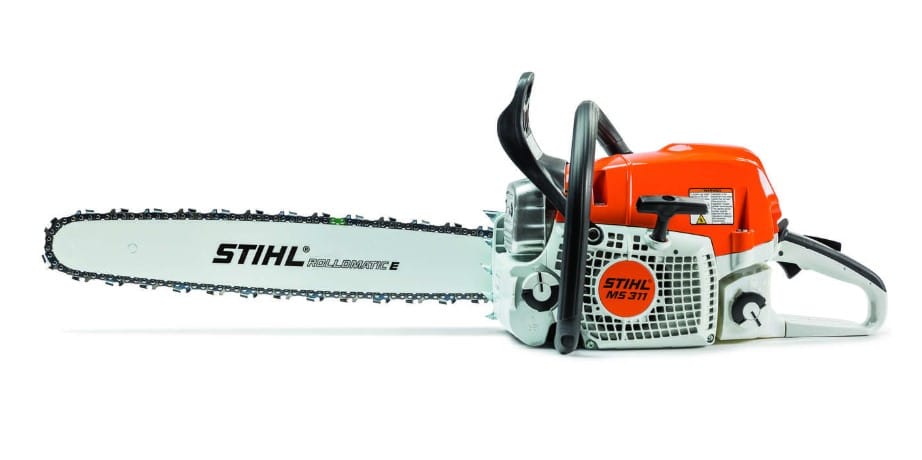 Years made 2009 – current
Price $650
59 cc
The MS 311 received 6 votes as the most hated Stihl Chainsaw.
Some of the problems have been summed up by Corey:
They come borderline lean usually. They are also known for the PTO side crank seal going out and the transfer caps coming loose – both causing air leaks and scored pistons.

Unless you only cut soft wood I would stay with a 20" bar. I see a lot of them with melted cases and burnt clutches from guys running them hard with longer bars.
Carb problems occur with some units and can involve a few trips to the dealer's store for tweaking, maintenance, or repairs.
The 311 is part of Stihl's Farm Boss series – a line of higher-powered homeowner chainsaws. Its Husqvarna equivalent would be the 460 Rancher.
I have a farmer friend who has the Stihl MS 310 (among a dozen other saws), and he doesn't mind it at all.
---
9. Stihl MS 261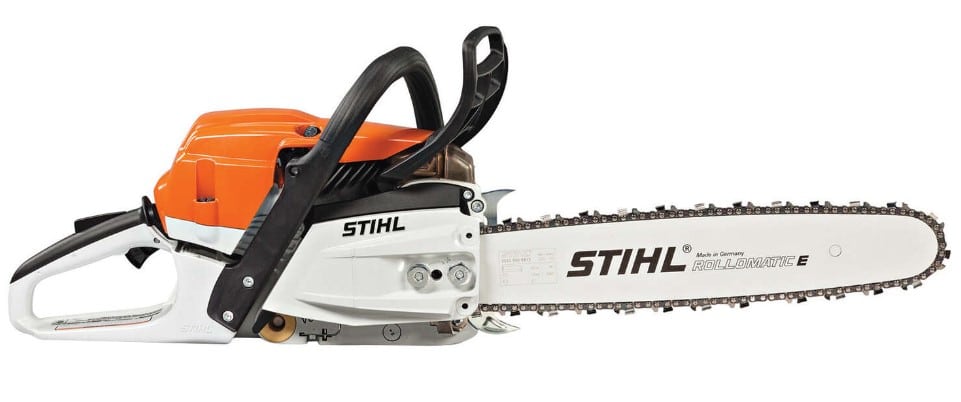 Years made 210 current
Price $639.99
50.2 cc
The Stihl MS 261 is considered by many to be a really good all-rounder, but it's made it onto the list with 3 votes.
It's one of the cheaper/entry-level Pro saws (rather than homeowner), and it seems that it's the M-Tronic model that gives the most trouble.
Stihl decribes the M-Tronic feature as:
No matter if you're just starting up, working away, or restarting your chain saw after a break, M-Tronic takes perfect control of ignition timing and fuel dosage whatever the operating status, and with electronic precision.

It even takes account of external conditions like temperature, elevation and fuel quality
It can take a while to work the bugs out of these new and innovative features, and that could be the problem. Also, it just takes users time to adapt to new saws and find the best way of working with them.
---
10. Stihl MS 270

Years made 2003 – 2010
Unsure of price when sold new
50 cc
As with the 261, the 270 only got 3 votes, so it's not really worth listing, is it?
Perhaps this should have been a '5 worst Stihl Saws' post rather than 10. It may just be that they've only made a handful of bad chainsaws.
The 270 is another Farm Boss (or Wood Boss depending on where you are) so it's a top-end homeowner saw.
The main complaints against the saw are that it's difficult to find parts for and that it can play up a bit more than other saws.
A comment in favor of the 270:
In my opinion, the MS270/MS271 is the best non-pro saw Stihl has. It will pull a 20″ chain fine but absolutely rips with an 18″. You will not be let down.
As with the other saws down the bottom of this list, I wouldn't let their inclusion put you off if you're looking to buy. The majority of comments on the 270 are that it is a decent saw.
---
Other Dishonorable Mentions
There were a few other chainsaws that were added to the list but which didn't make the top 10.
This included:
But all of these only received a single vote from the person adding it to the poll.
I think we can assume they had a bad experience with their saw and now hold a personal grudge against it.
The Stihl HT133, a pole saw, also got added to the pole, along with the ECHO CS 590 Timber Wolf (for some reason).
I wouldn't let the addition of any of these saws to the 'worst chainsaw' poll put you off!
Bad Stihl Chainsaws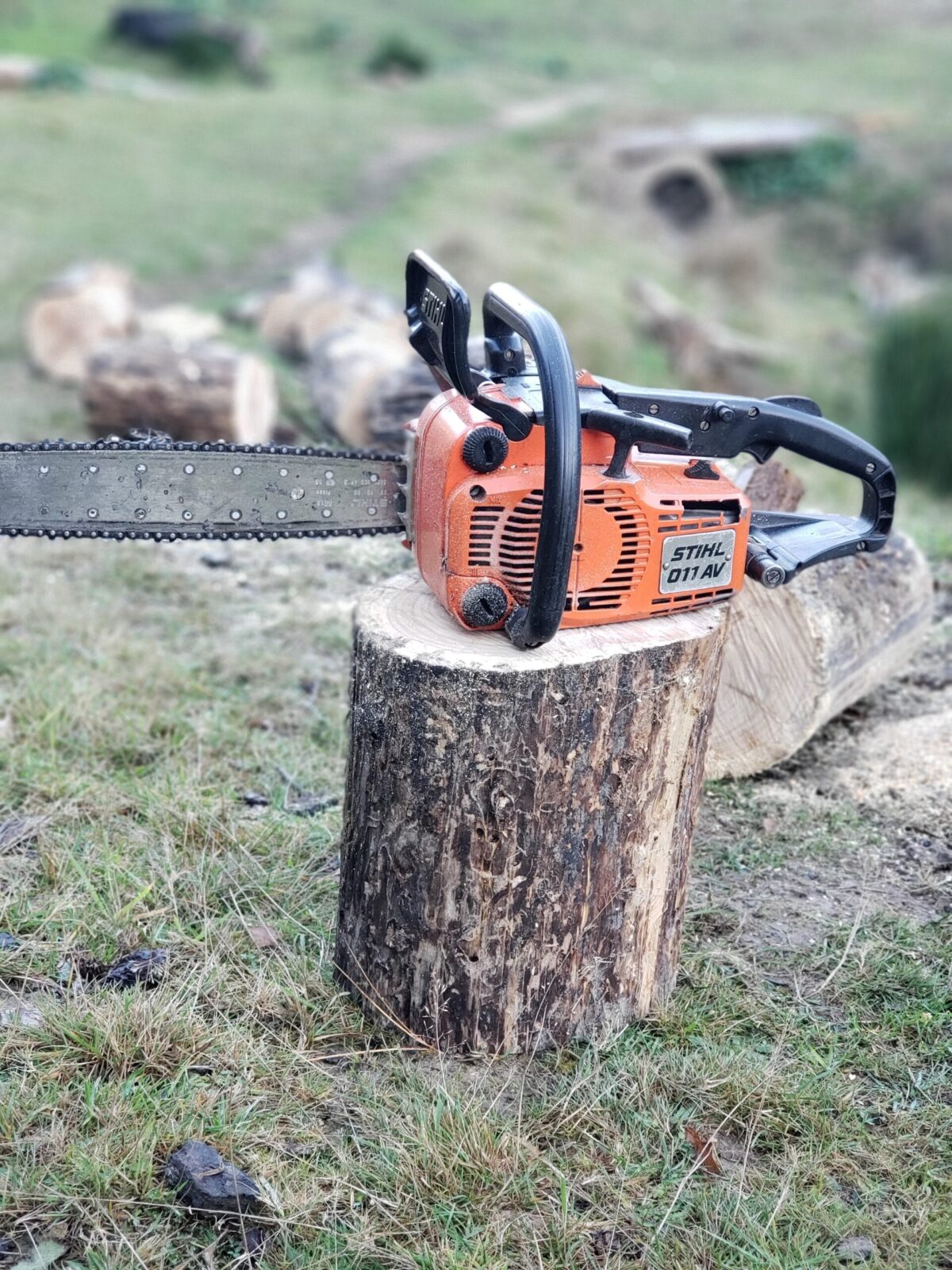 All brands have their hits and misses, and the Stihl company is no different – there are some bad Stihl Chainsaws out there.
As you would expect, there have even been Stihl saws so bad that they didn't even make it out of development and into production.
However, for the most part, Stihl saws are the best.
Join the Stihl Chainsaw Fans group here if you have any questions that you want to be answered by the experts, or leave a comment down below.
You can find many more Stihl Chainsaw reviews link to in my Stihl production years post.
You might also be interested in checking out this little Stihl 011 from the 80s that I picked up recently.