Is the Stihl MS391 any good or is the criticism justified?
We recently ran a poll to find out what people think is the worst Stihl chainsaw. The winner of the poll was the Stihl MS 391 by a clear margin.
That won't make you feel too positive about the saw, especially if you're looking at buying one, but it doesn't mean it isn't right for you. While there are a lot of people out there that hate it, there are many who really love the 391. We'll present both sides of the argument so that you can determine whether or not it might be right for you.
*Used Stihl MS 391 for sale on eBay or new on Northern Tool.
Stihl MS 391 Chainsaw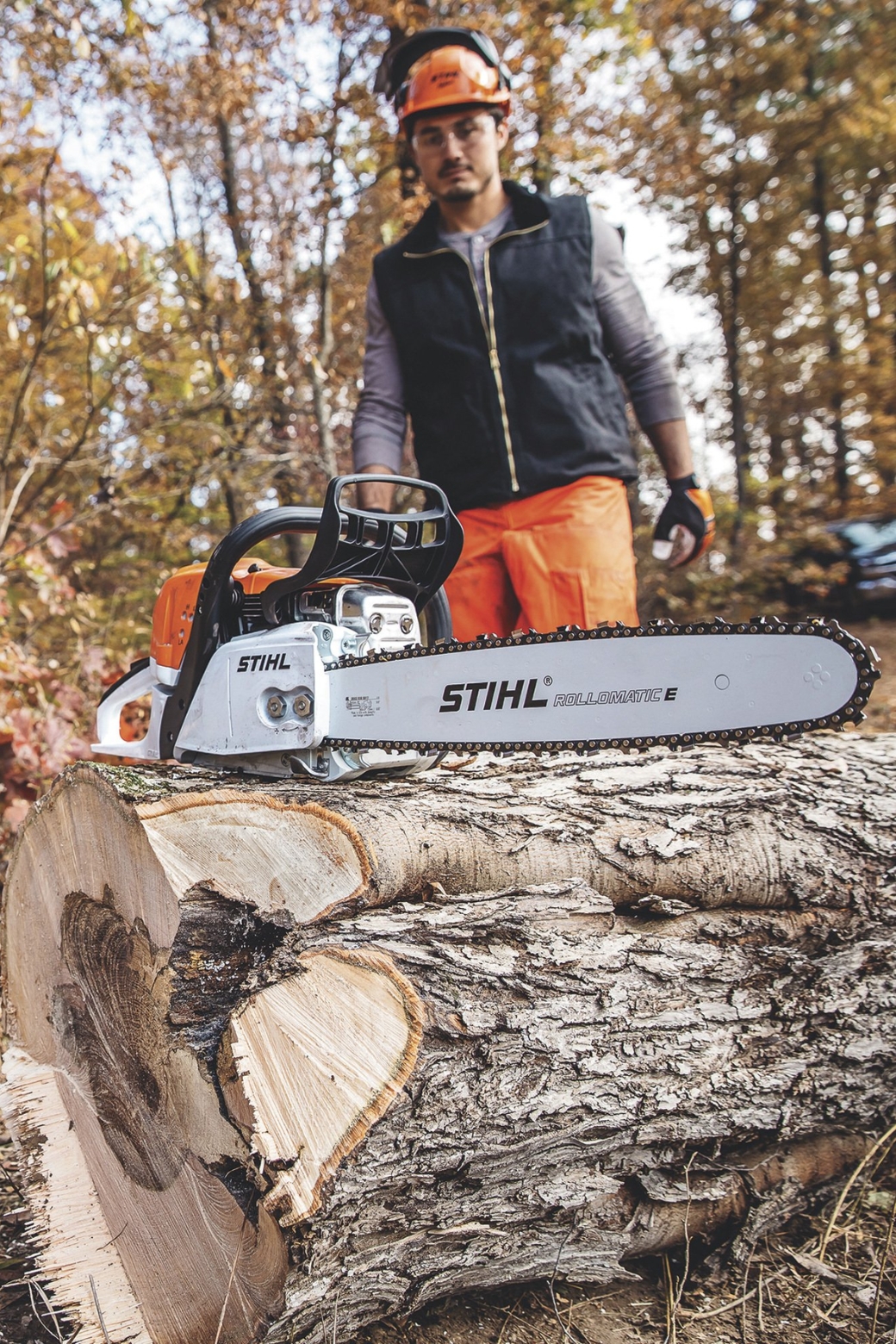 The Stihl MS 391 price is around $740.00 with a 25-inch bar – check the latest price here at Ace Hardware. It's recommended for use with bars from 16-inches to 25-inches, but in our opinion, 25″ is probably a bit long.
It's a 64cc, 4.4hp chainsaw so it runs really nicely with a 20″ bar. Buying a new 391 with a 20″ bar will be a bit cheaper at around $679.00 and that's considered the best bar length for this saw.
The 391 is not a pro saw, but it's at the top of the range of non-pro saws. Stihl describes it as a "farmer's chainsaw" or for "for agriculture and horticulture."
It is a farm and ranch chainsaw that is good for firewood and the odd felling job. Dealers also have the following description.
The MS 391 features our newest engine technology that adds fuel efficiency while reducing emissions as compared to other models. Though equal in weight, the MS 391 is more powerful than the MS 311.

Add to that an optimal power-to-weight ratio and you have a chainsaw that's cut out for the big jobs in field, farm and ranch. Felling trees, cutting firewood and cleanup after the storm just got a whole lot easier with the rugged MS 391.
But while it's described as having "an optimal power-to-weight ratio," this is perhaps the biggest complaint of those who dislike the 391 – it weighs too much – but we'll get into that shortly.
Stihl MS391 Specs And Features
| | | | |
| --- | --- | --- | --- |
| | MS291 | MS311 | MS391 |
| Displacement | 55.5 cc /3.3 ci | 59 cc / 3.6 ci | 64.1 cc / 3.9 ci |
| Horsepower | 3.7 hp / 2.7 kW | 4.2 hp / 3 kW | 4.4 hp / 3.2 kW |
| Weight | 12.1 lb / 5.4 kg | 14.1 lb / 6.4 kg | 14.1 lb / 6.4 kg |
| Bar Length | 16 – 20″ | 16 – 20″ | 16 – 24″ |
The Stihl 391 entered production in 2009 at the same time as the Stihl MS 311 and MS 291.
You can see when comparing the MS 311 and 391 specs that the 391 does look like the better saw. As stated in the description above, they weigh the same, but the 391 is giving you a good chunk more power. The 311 also made the top 10 worst chainsaws, but there were a few other factors that turn people off the 391.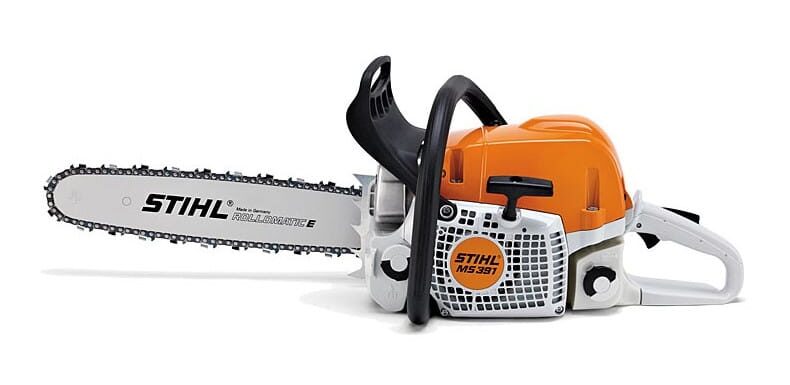 MS391 features:
Reduced-Emission Engine Tech – lower emissions
Stihl Quickstop – a chain brake for safety in the event of kickback
Anti-Vibration System – a standard feature on all Stihl saws that makes longer operation easier
Stihl ElastoStart – for easier starting
Ematic Lubrication System – for reducing chain oil usage
Adjustable Oiler – control the flow of oil to the bar
Side Access Chain Tensioner – for tightening or loosening the chain
Master Control Lever – choke, throttle-lock, and on/off all one switch
Some of these features, such as ElastoStart, are not seen as a benefit by all Stihl users as they believe it limits power or sets you up for more issues.
Stihl MS391 Problems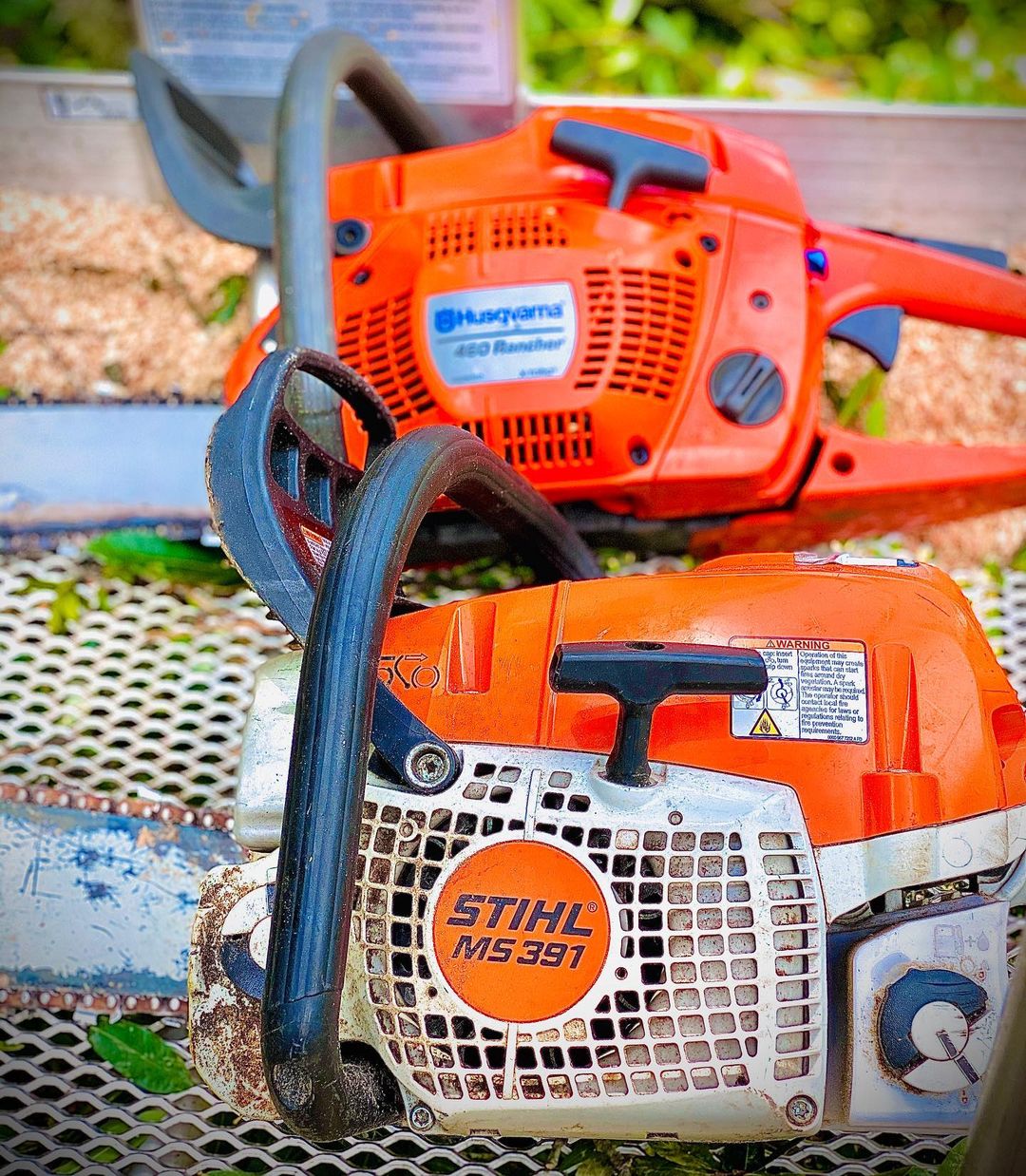 So what's wrong with the MS 391?
I searched around to find out why and here are some of the common problems that 391 owners state.
Why people do not recommend the 391:
The 391 is heavy, problematic, and hard to work on, certain parts are hard to get atm, and it's poor value.
The real problem with the 391 (and all Stihl clamshells really) is the price. They're far too expensive new for what you get.
I believe the 261 is far superior in terms of built quality… about the same price and better built. The 391 has a bit more torque but this doesn't make it better in my opinion.
It seems like most 391s end up eventually dying from a massive air leak caused by the cheap transfer port covers Stihl used on the side of the cylinder. They're glued on and it seems they fail on all of them at some point. I've been asked to fix a lot of 391s with this type of failure and on almost everyone the piston is destroyed inside the cylinder. They are fine for homeowner use but they don't last too long commercially.
One thing that I hate is how quickly the fins get clogged up with debris and gunk. I've never had a saw do it so badly. Some saws I've owned don't dirty up the cylinder at all. Yet this thing every three full days cutting has the fins between the muffler and the cylinder totally closed over.
Some 391s have issues with the glued-on transfer caps coming loose and causing air leaks so watch that. I have a pile of ms 311-391 saws that are now parts saws, some were only a few weeks to a few months old.
Besides it being heavy and having lots of issues I've had the muffler bolts coming loose. I decided to spend the extra money and go pro.
The 391 feels powerful at first but once you break them in they're weak and oversized.
Yeah, I have knowledge that they blow their pistons. Other than that it's a boat anchor, have used one, and they're s**t. My old boy has a 311 on the farm and the clamshell is better.
The 391 is a clamshell design motor in the homeowner's category and once it gives up not worth fixing back.
The MS391 is underpowered for its weight.
It's worth hanging off the back of your boat…
So that's a summary of some of the issues, problems, and potential problems.
Chris summarized his thoughts:
I think there are three main points when it comes to the 391 being the worst saw ever made.
It's a clamshell. This really offends all the "buy a huge pro saw to cut firewood on one camping trip a year" idiots.
The power-to-weight ratio isn't as good as a pro saw. This is because it isn't a pro saw.
There's not much aftermarket for them. This is because it's not a pro saw.
It isn't a pro saw. This is because it's not a pro saw. Did I mention it's not a pro saw?
And while that doesn't quite cover all of the reasons people give for why you should not buy a 391, it does emphasize that you shouldn't be expecting a pro saw when you get one.
Stihl MS391 Pros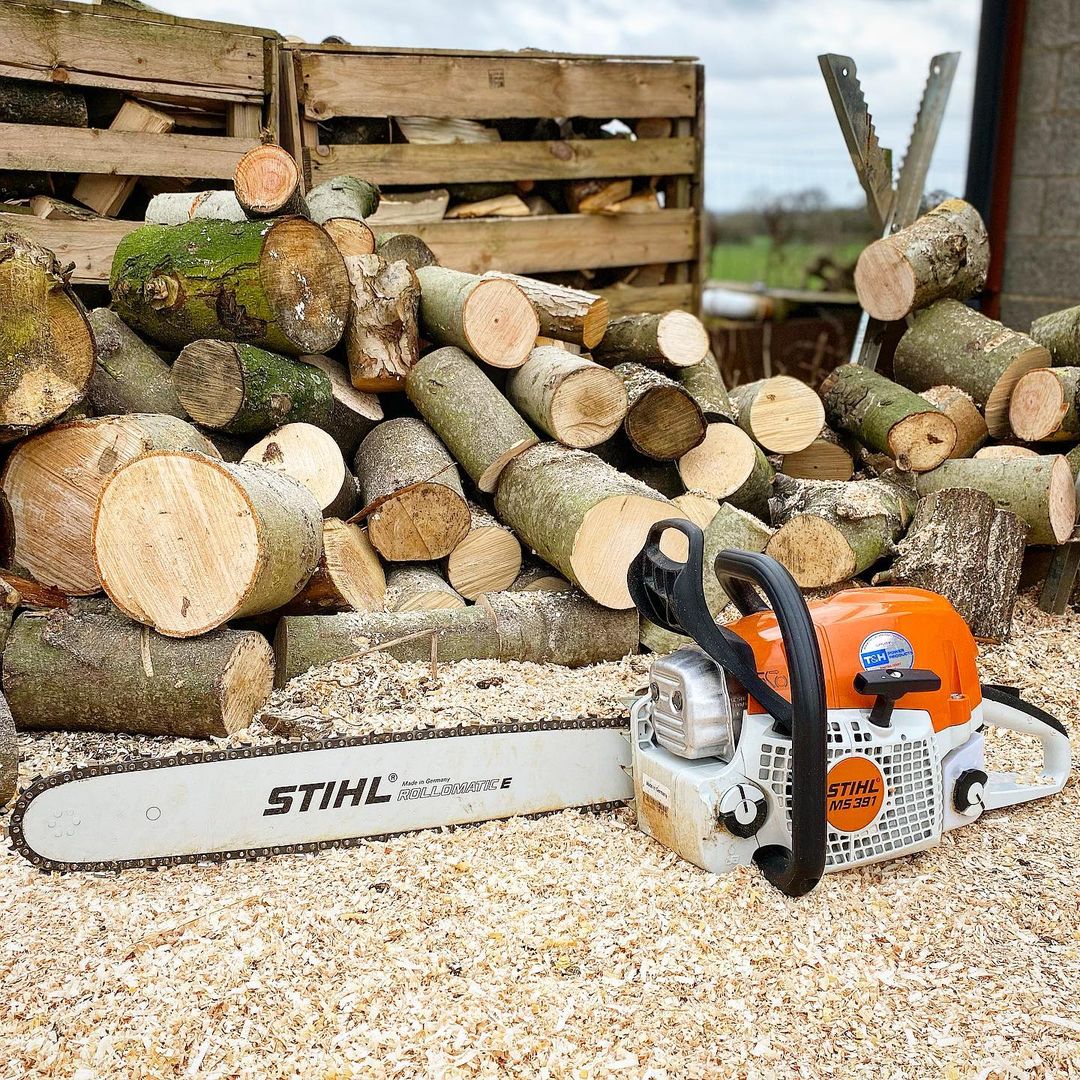 Here are some other positive comments on the Stihl 391 from FB groups:
I have owned a 391 for four years. 25-inch bar and it is a great saw. Never had an issue with it.
Love mine Had mine for about 10 years and other than the filter and spark plug change it goes like a hot knife through butter!
I've seen a few 391s that have been to hell and back, they all run perfectly.
Yes great wood-cutting saw firewood
Yeah, a bit heavy but a good reliable saw!
I don't mind my 391, sure it's a little heavy but it runs well. But I would definitely prefer a pro saw if I ran them every day. I love my 250 though. Best saw I've had I think.
If you stay out of the dirt, keep them sharp, and make sure the bar is oiling, they will serve you well.
391 is a bulletproof saw in my opinion. It's a little heavy but will last forever.
I feel a 391 with a 20″ bar is a great saw.
Let me just say, for an average weekend warrior or a farmer with the need to cut a decent tree a few times a year… the 391 ABSOLUTELY will meet your needs. For the negative Nellie's out there, just remember that not everyone is cutting daily. The 391 is a good saw for those questioning.
And a final long comment:
While I am not a fan of the 391, it is by no means their worst saw. It's actually a rather solid saw overall. But not when compared to others in the price range. All it really is is a 'big bore' clamshell saw. A heavier-built homeowner saw.

That said they seem to hold up well. My buddy has an MS270 that has cut more than many pro saws see in their respective lifetimes, but not because it's better built. It's just adequately built and not everyone needs a pro saw.

It cost the same as an ECHO 620p, which is better than the 391 in quite literally every way. Same goes for the Dolmar/Makita 6100.
And it weighs as much or more than these superior legitimately pro-class saws.

For the money, capability, and overall everything, the ECHO 590 is a much better purchase. I grew up running Stihl chainsaws. But the ECHO 590 is just a better saw. I've run both side by side as my brother has a 391 and I have a 590. Again, not a brand snob here.
I think that sums things up really well.
Stihl MS 391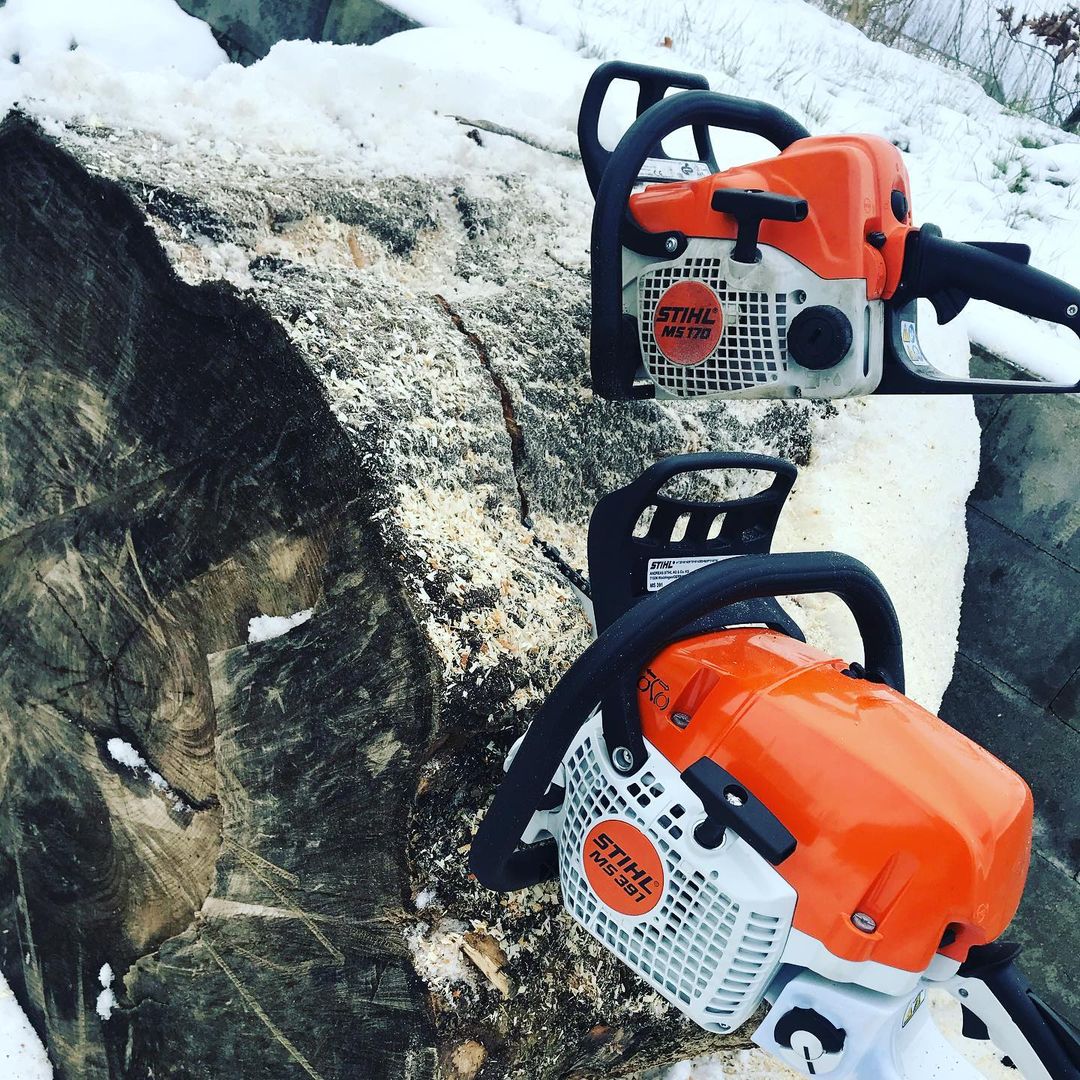 The 391 is a good saw for tidy up, bucking firewood, and felling mid-sized trees.
It's not a saw that you should use every day for commercial or pro use, but as a farm and ranch saw it's all good. It has the title Farm Boss along with the 290 and 271.
Ultimately, most people prefer the MS261 over the 391 – it's a 50cc saw but it's said to be better built and it doesn't suffer from the same problems. The Stihl 036 is another good alternative – it's a 61cc saw, along with the Stihl MS310 – a 59cc saw.