The STIHL MS 291 is NOT one of Stihl's best chainsaws, but neither is it one of the worst.
It's a 55.5cc NON-Pro Farm Boss chainsaw. These models are more powerful and offer better performance than the entry-level saws, but don't come with the price tag of pro saws. The downside is that they're not nearly as good as the pro saws, but not everyone needs one of those anyway.
In a thread in the STihl Chainsaw Fans FB group, Gene said:
The pro saw snobs are gonna say it's junk, but truth is, it's a decent saw for the average person . You're not going to win any races with it but my 290 starts every time and is very reliable. I've got a few hundred cords through it and eventually upgraded, but for the money and someone who doesn't run a saw everyday it a decent saw.
This is a fair summary, we think!
*Images sourced from Northern Tool's STIHL MS 291 listing.
Stihl MS 291 Versions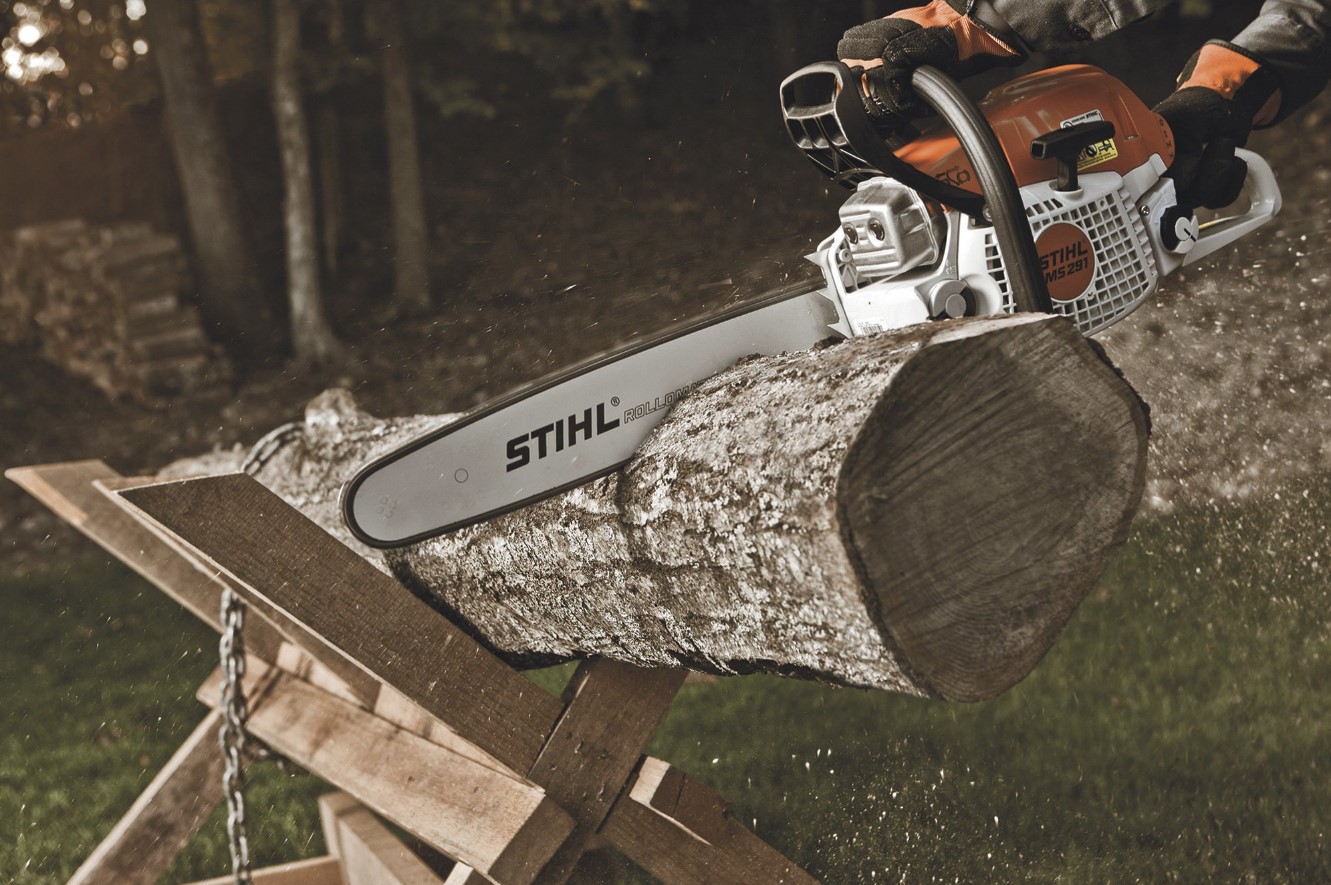 As stated above, the MS 291 is part of the Farm Boss Chainsaw range. It first came out in 2009 and is still in production today – a long production run!
The 291 is a more powerful version of the 50cc MS 271. The only difference is that the 291 has a 1.85″ bore while the 271 has a 1.76″ bore. Otherwise, they're the same.
There is both a base model MS 291 and an MS 291 C-BE. The C means there are additional features that are then designated by the BE.
B stands for Quick Chain Tensioner or Toolless Chain Tensioner (a feature most guys hate)
E stands for Ergo Start which allows for easier starting (not that the base version is hard to start anyway)
Usually, the C-BE version will cost an extra $20 or $30, but in our opinion, even though it's not a lot more, it's not really worth it…. unless you particularly like the toolless chain tensioning feature.
Stihl MS 291 Reviews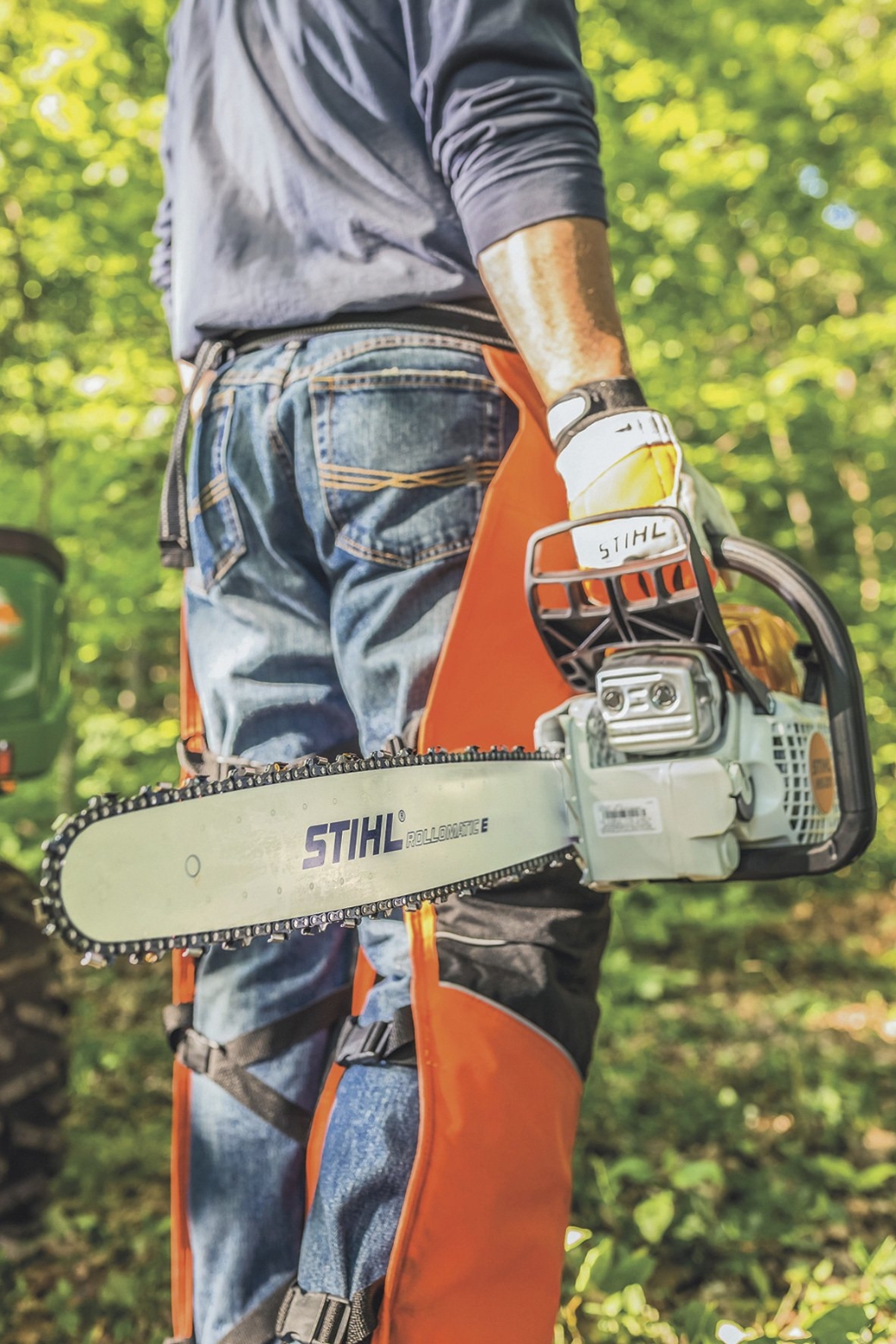 As you can imagine, some guys think the 291 is a great saw, while others are offended that it even exists at all.
If you are a "chainsaw guy", you probably won't like or want a 291, but if you're just the average homeowner wanting to cut a bit of firewood on the weekend, you'll think it's great.
Here are a bunch of comments with the pros and cons, the positives and negatives, and the good and the bad. These come from the Stihl Chainsaw Fans FB group which we highly recommend joining for more info.
Positive comments and reviews:
Good saw for homeowner use.
Mine runs great and starts every time.
The MS 291 is an awesome saw I used every day for cutting firewood for my firewood business.
Nothing wrong with a 291 great little firewood saw for the average user.
I mean… my 290 lasted long enough until I bought a 361.
A perfect saw for firewood and just up to a camp to do some trail clearing and whatnot I have one purpose for that and it's great.
We run them on our trucks for limbing. We change the bar and chain over to 3/8 and run a 20" on them. Goes alright.
Good saw, but man there's something special about owning a true pro-grade saw.
I have a 291. It's not a professional saw but I use it every day and I have never had a problem with it.
I had a 291 and absolutely loved it. I have a 362 now and really love it. But for the price of a 291, they are damn good.
Clayton said:
It's been very very dependable and useful for me for about 3 years. I've never had any tuning issues like a 311 or anything like that. We've ran the hell out of it an it was good for training the new guys too. Not super expensive if they broke it lol.
Traction said:
I don't know why so many people don't like the 290/291. My 290 has been a great saw, it's a great middle size between my MS211 and my MS460.
Stuart said:
I've had two of them over the years and no complaints out of either one. They are fairly strong saws, reliable and they don't burn too much fuel. Wouldn't run anything over a 20" bar on it though.
Jonathan said:
I have a 291 and a 261. Both great saws. But the 261 is noticeably lighter and would be better suited for more maneuverable tasks.
CR said:
The MS 291 is OK if it's what you can afford. The 462 weighs the same with twice the ass. 261 will cut with a 291 all day but three pounds lighter.

As always, it all just depends on your budget and your back, but every modern saw on the market even down to the $150 poulan pro from Wal-Mart will be the best saw for someone, and anyone who knows what they're doing can make almost any saw get them where they're going. . .

"Better" saws just trade more money for less sweat.
And the negative comments and reviews:
The 291 is an embarrassment to the Stihl name right along with the 311. You have to pull it apart to replace a fuel line.
Had a 291 got a 261 and sold the 291 the 261 has more power and is lighter.
Mine was ok, quickly sold it though. Not enough power for what I needed.
The MS 291 is kinda meh but it works till it burns up.
Bottom of the Stihl list for me with 271 and 391. I'd buy a clone saw before one of those.
It's a homeowner saw that is heavy and underpowered.
The 291 is nice just bogs down on me all the time.
Main bearings, piston skirts breaking, and connecting rod bearing failers are all issues with this saw.
Lori said:
Muffler kept falling off mine. Dealer stripped the threads in the head trying to put it back on.
Clarence said:
I used one for a few years and it did ok. The exhaust keep wanting to fall off after a while and I replaced it with a 590 Echo.
And Adam said:
Had one, sold it and bought a 261 for the little additional power, less weight, and higher quality components as well as being easier to work on.
Best Bar For The 291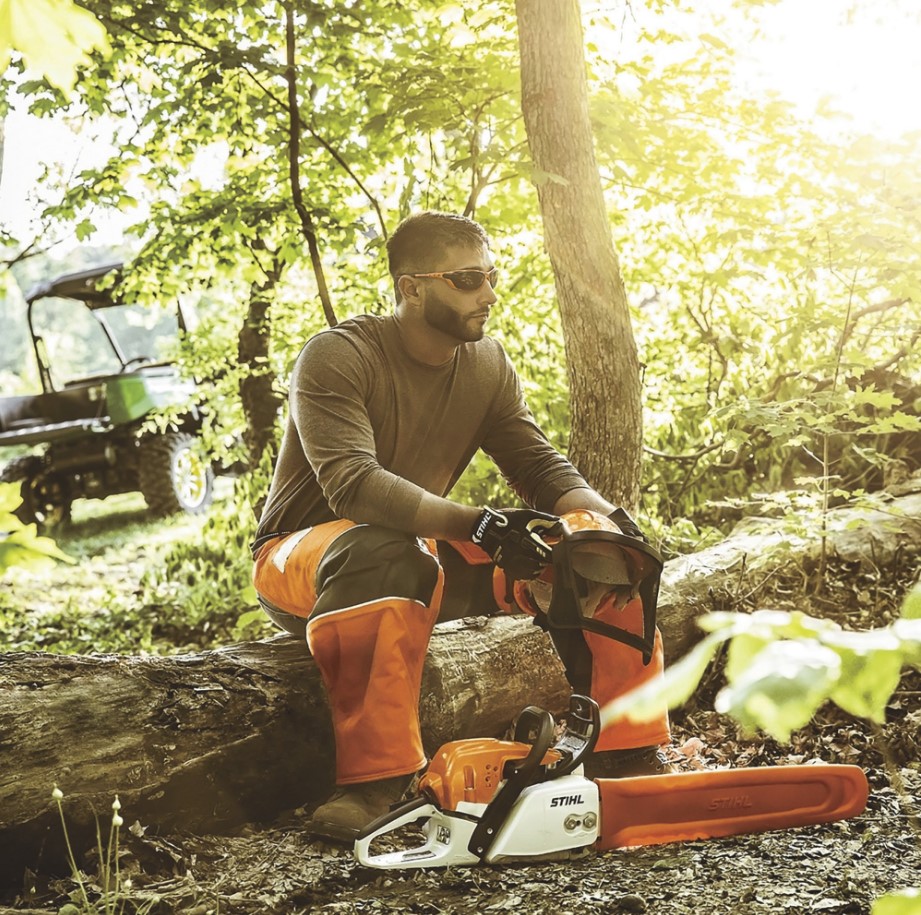 Stihl factory specs recommend using a 16″- 20″ bar with a .325 RM3 Chain on the MS 291.
Rollomatic E guide bars

Bar lengths: 40, 45, 50 cm (16, 18, 20 in.)

Pitch: .325″ (8.25 mm)

Groove width: 1.6 mm (0.063 in.)

Sprocket nose: 11-tooth
Most guys find that a shorter bar is better on the 291. It's fine with a 20″, but runs best with a 16 or 18″.
Stan said:
I love my MS291 with 20″ bar. It makes easy work if all the heavy hardwood firewood I cut.

I also have a larger 044 with both 18″ and 28″ bars for felling and blocking larger trees and for milling with.
Paul said:
I picked up a 291 last winter and it's been a great saw. Very happy with it. I have a 20" bar and it chews through the spruce poplar and birch very well in use for firewood and stuff. Great up grade from my MS 211.
And some shorter quotes:
20" Sugihara.
Oregon VersaCut best bang for the buck.
20″ 3/8″ .050 Stihl Lite Bar
I wouldn't go any bigger than a 20-inch, an 18 would suit it perfectly for power.
I've got an 18-inch on mine. Not sure I'd want any bigger. But I'm also running a 3/8 chain.
The Oregon VersaCut Bars are highly rated and well-suited for the MS 291. You can pick them up in 16, 18, or 20 inches on Amazon here.
261 vs 271 vs 291 Specs
| | | | |
| --- | --- | --- | --- |
| STIHL | MS 261 | MS 271 | MS 291 |
| Displacement | 50.02 cc / 3.06 ci | 50.02 cc / 3.06 ci | 55.5 cc / 3.39 ci |
| Power output | 3 kW / 4 hp | 2.6 kW / 3.5 hp | 2.8 kW / 3.8 hp |
| Cylinder Bore | 1.76″ / 44.7 mm | 1.76″ / 44.7 mm | 1.85″ / 47 mm |
| Piston Stroke | 1.26″ / 32 mm | 1.26″ / 32 mm | 1.26″ / 32 mm |
| Weight | 10.6 lbs / 4.8 kgs | 12.3 lbs / 5.6 kgs | 12.3 lbs / 5.6 kgs |
| Bar | 16 – 20″ | 16 – 20″ | 16 – 20″ |
| Level | Professional | Homeowner | Homeowner |
| Price | $699 (check price) | $499 (check price) | $549 (check price) |
The MS 261 is the most commonly recommended saw to get instead of a 291. It's a pro-level saw that does perform so much better, but as you can see it's another $150 or so. However, if your budget can stretch that far, it's well worth it.
The 271 is the same saw with a smaller bore resulting in less power, but it weighs the same. Therefore, you're getting a saw that weighs the same as the 291 but with less power. If you're tossing up between the 271 and 291, best to go with the 291.
MS 291 Specifications (not already listed above):
RPMs: 2,800 idle to 13,000 max
Spark plug: Bosch WSR 6 F or NGK BPMR 7 A
Fuel tank capacity: 16.9 fl oz / 0.50 L
Oil tank capacity: 8.1 fl oz / 0.25 L
Download the STIHL MS 291 manual here (instant download).
Stihl MS 291 Chainsaw
The STIHL MS 291 is a great little saw for homeowners. For light irregular work, it's reliable and useful. It's an excellent firewood chainsaw, good for campsites and trail clearing, and can be a good pruning saw with a short bar.
But for professional chainsaw users or those who are going to be using the chainsaw a lot, you would be better off going with the MS 261 or other professional saws that can better handle the demands of heavy use. The 291 is good, but it's not that good!
If you've used the saw let us know what you think in the comment section below.