Where are Stihl chainsaws made?
Stihl is a German company, founded by the mechanical engineer Andreas Stihl in the 1920s, and headquartered near Stuttgart in Germany. All of their early saws, including the first Stihl chainsaws, were manufactured there.
They now have manufacturing plants all over the world producing, assembling, and finishing their products. Some of the smallest, cheapest Stihl saws are made in China, while the bigger, better saws are made in Germany, the US, Austria, and Brazil.
Most of the gas-powered Stihl chainsaws, up to the MS 261, that are sold in the US have been made or finished at Virginia Beach in the US. But there's more to the story than that – here's what you need to know about Stihl chainsaw manufacturing.
Who Makes Stihl Chainsaws?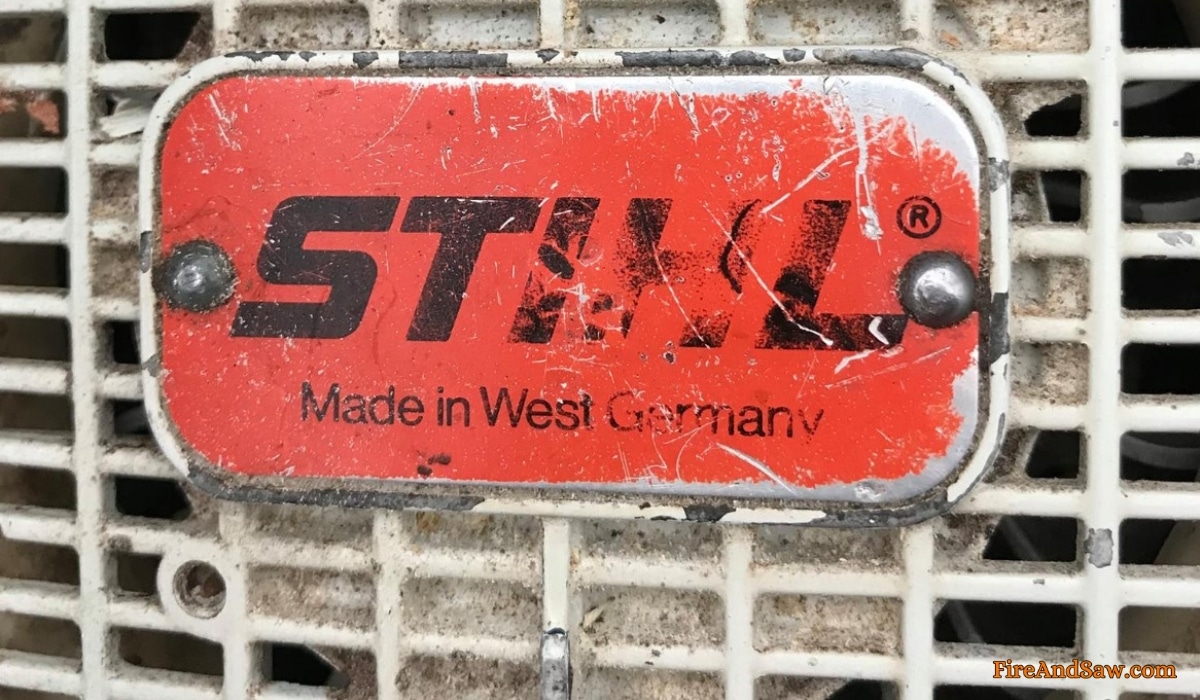 While Stihl Chainsaws were solely made in Germany for many decades, today they are produced all around the world.
The most powerful Stihl Chainsaws – the pro-level saws like the 880, 881, 660, 661, and so on – are all still made in Germany. However, parts and materials are sourced from around the world.
Stihl Group Manufacturing has state-of-the-art assembly plants in:
Austria
Brazil
China
Germany
Switzerland
United States
China only makes the entry-level saws, usually where the sales point is in Asia.

Germany makes pro saws, Brazil is non-EU emissions saws, US is mid-level and some pro saws.
The majority of gas-powered Stihl products below the pro-level MS261 that are sold in the US are finished at Stihl's Virginia Beach manufacturing plant. However, many of the parts and components come from abroad.
You can check the serial number of your saw to learn where it was made (if unsure):
If the first digit in the serial number is a 1 then it was manufactured in Germany
If it's a 2 or a 5 it was manufactured in the United States
A 3 means it's manufactured in Brazil
Serial starting with 8 is Chinese made
Starting with 4 means made in Austria
Check out the years made for all Stihl chainsaws here.
Where Are Stihl Battery Chainsaws Made?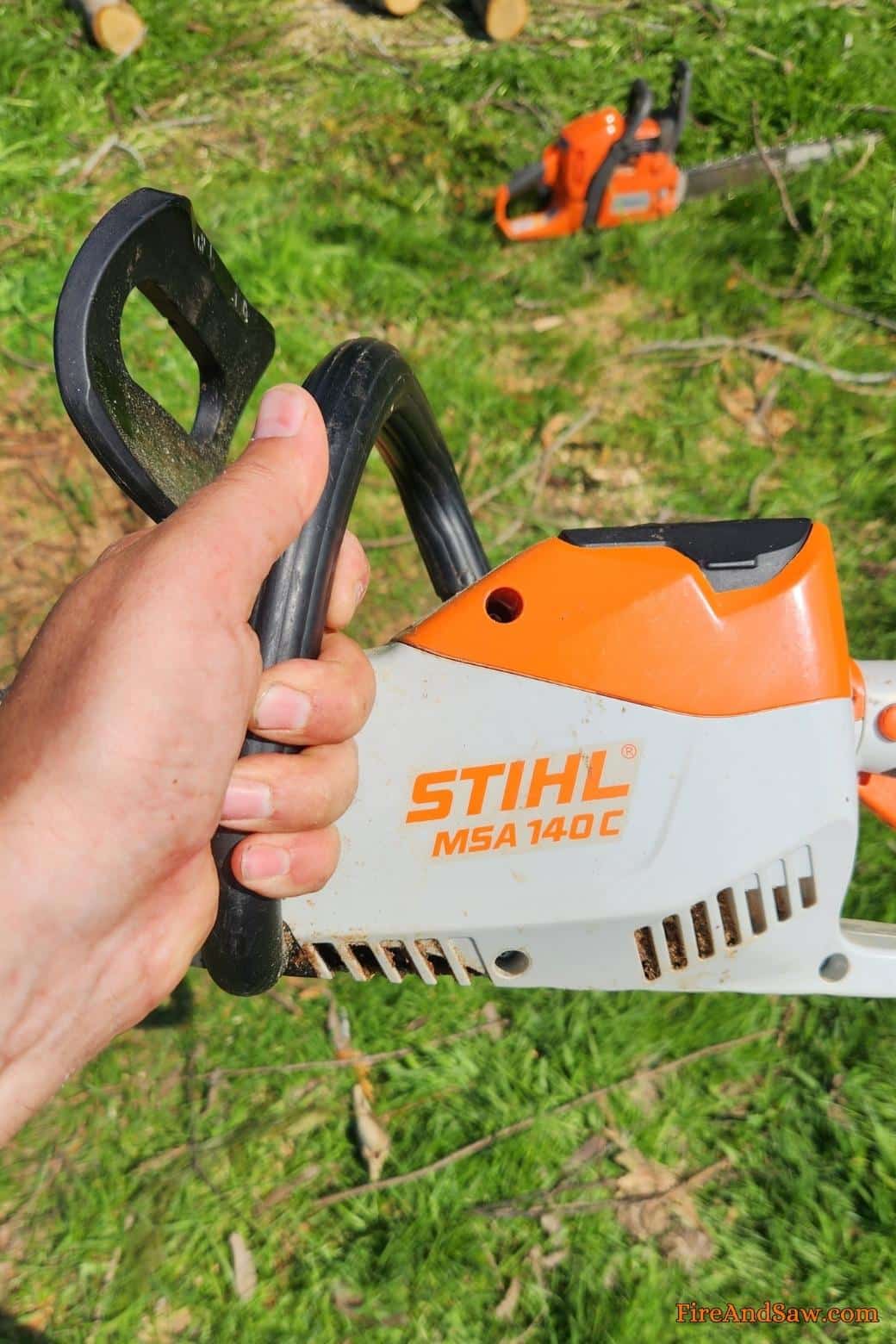 Almost all battery products are made in either Austria or the US.
There are a few other ideas about whether or not this is true, summed up in this comment:
Almost nothing Stihl is German anymore.

It's been brand sold and the majority is made in China. It is then sourced and moved around to show 70% has been assembled or made in Virginia Beach or Germany, however almost everything is just branded. Ukraine-made wiring harnesses, Chinese, Taiwan, and Brazil-made lithium batteries China.

Stihl joined with Viking and many other partners now that it has become Corperation Inc. Parts are sourced from America and other countries… point of delivery is public record. You would be very surprised to follow the delivery slips as to who makes what for Stihl.

It is no longer the Stihl that made the name, unfortunately. Majority are Chinese with Japan, Ukraine, Brazil, Russia, and parts sourced from many other countries.
Which is most likely true.
Stihl saws are assembled or finished in a certain place, letting it be labeled as "Made in Germany/USA/Austria," but they really are internationally made saws, like most other products.
While most people prefer saws made in the US or Germany, Stihl quality is reliable and standard no matter where it was made.
Stihl Made In The USA
The Virginia Beach plant is set on a large 150-acre campus and continues to grow and expand.
It's not just a finishing plant either, they do manufacture a lot of individual components and parts.
The Stihl Virginia Beach plant:
started in 1974
has over 2 million square feet of buildings
now has over 2300 employees
is an active hirer of former military members
sells to over 9000 dealers across the USA
exports to over 90 companies across the world
has produced well over 50 million units over the past four decades
has a highly automated manufacturing process featuring many robots
The US plant is the recipient of many awards and continues to run at the highest levels of quality and innovation.
Stihl Factory
Factories are always an interesting place to take a look at, and none more so than a chainsaw factory.
Who makes Stihl Chainsaws?
In the Stihl factory video tour of the Virginia Beach complex above, you will see the men and women of Virginia constructing chainsaws. There is a complex and highly sophisticated assembly line involved in the production of Stihl chainsaws.
The steel guide bars are made at the US plant, engines are assembled, casings are formed, and chain breaks are installed. While some of the parts, components, and materials come from overseas, these truly are American-made chainsaws.
Each model is often available in a base model with upgraded versions having higher specs or improved features. Find out more about the meaning of Stihl model designations here.
Where Are Stihl Chainsaws Made?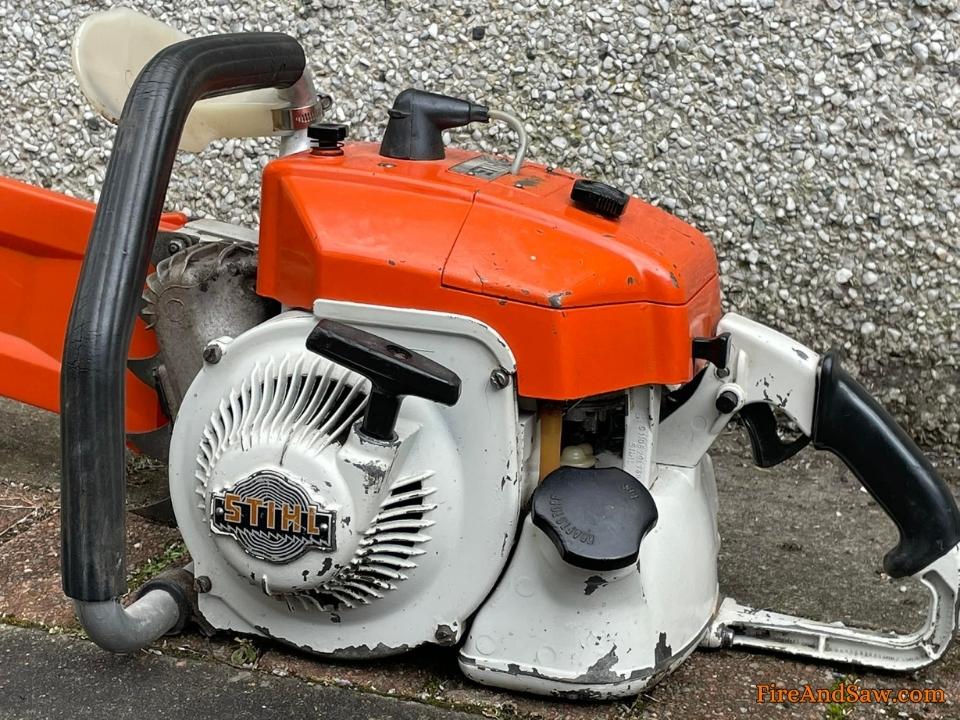 Tree fellers and hobby farmers alike trust made in the USA Stihl chainsaws.
It's essential to know that when you buy a high-end product like a Stihl chainsaw that it can be relied upon. Even their electric chainsaws, such as the battery-powered MSA161, are extremely good and useful for both home or commercial use.
It's even better to support the local US economy through the purchase of products made in the country. Let's hope the Virginia Beach complex continues to grow and produce more products from that facility.
While Stihl didn't invent the chainsaw, they've certainly made a massive contribution to its development and improvement, both in safety and performance. And, of course, they continue to innovate with the likes of the Black Stihl Carbon Chainsaw.
Let us know if you have any comments or questions in the comments down below!