The STIHL 009 is a compact, lightweight saw that was made in the 80s and 90s for professional tree maintenance.
There are two main versions; the 009 and the 009L. The 009 is a 36.6 cc, 1.69 hp chainsaw, while the 009 L is a more powerful 40.8 cc, 2 hp chainsaw. Both weigh 9 lbs (4.1 kg) and are suitable for 12 – 16″ bars.
One user described the 009 like this:
They are designed for light pruning while up in a tree. If you can find parts or a parts saw, you have a nice, lightweight trim saw. People either loved or hated them at the time and you still should be able to find most parts.
But there are some parts, like the oiler, that are very hard (or impossible) to find.
Stihl 009 Versions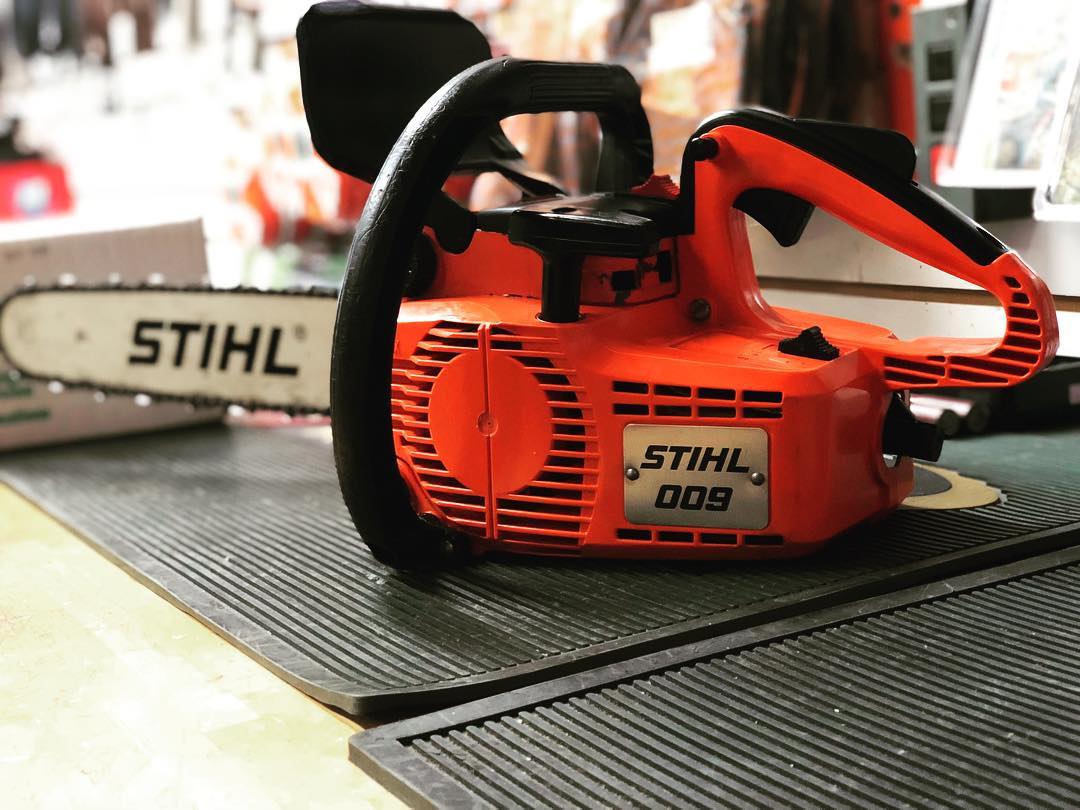 The three 009 versions:
STIHL 009 – traditional points and condenser ignition
STIHL 009 EQ – electronic ignition and Quickstop Chainbrake
STIHL 009 L EQ – larger more powerful engine (and Electronic Quickstop)
The Stihl 009 is a good example of a model that underwent a transition in ignition systems.
The traditional points and condenser ignition system is mechanical in nature and, while proven, it demands regular maintenance due to wear and potential misadjustments. On the other hand, electronic ignition systems offer enhanced reliability, precise timing, and reduced maintenance needs.
Early versions of the Stihl 009 were equipped with the traditional points and condenser ignition system. However, as technology advanced, Stihl transitioned to electronic ignition systems in their chainsaws for the aforementioned benefits. So, later versions or models of the Stihl 009 marked EQ have been equipped with electronic ignitions.
For more information see our STIHL 031 review which discusses changing ignition systems.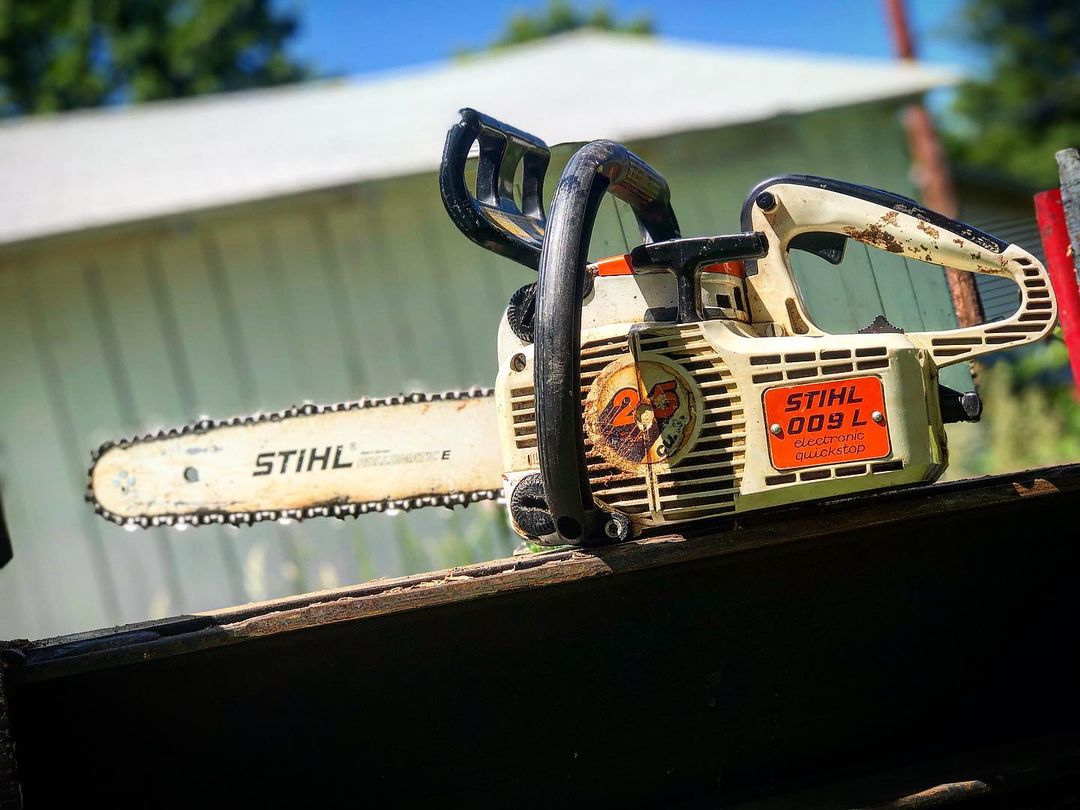 The L on the 009 might mean Larger, but it's a mystery as to what it means across all Stihl chainsaws.
The STIHL 015 also has an L version, but it's not more powerful than the base version (all are 32 cc). The L on that saw may mean limbing for limbing saw, as it has a top handle rather than a rear handle.
But let's compare 009 and 009L specs…
Specs And Features
| Specification | Stihl 009 | Stihl 009 L |
| --- | --- | --- |
| Displacement | 36.6 cm3 / 2.23 cu in | 40.8 cm3 / 2.49 cu in |
| Power output | 1.2 kW / 1.69 hp | 1.5 kW / 2 hp |
| Bore | 36 mm / 1.42 in | 38 mm / 1.50 in |
| Stroke | 36 mm / 1.42 in | 36 mm / 1.42 in |
| Weight | 4.1 kg / 9 lb | 4.1 kg / 9 lb |
| Fuel capacity | 0.29 L / 0.61 US pint | 0.29 L / 0.61 US pint |
| Bar oil capacity | 0.23 L / 0.49 US pint | 0.23 L / 0.49 US pint |
| Max. engine speed | 10,500 r.p.m. | 10,500 r.p.m. |
| Bar length | 12 " – 16″ | 12 " – 16″ |
The 009 L has a larger 38 mm bore compared to the 009s 36 mm bore. Otherwise they are basically the same chainsaws.
Compact handle, lightweight — just 9 lbs. (4. 1 kg). Great for trimming, cutting small trees and other tasks. Ideal bucket saw for professional tree maintenance.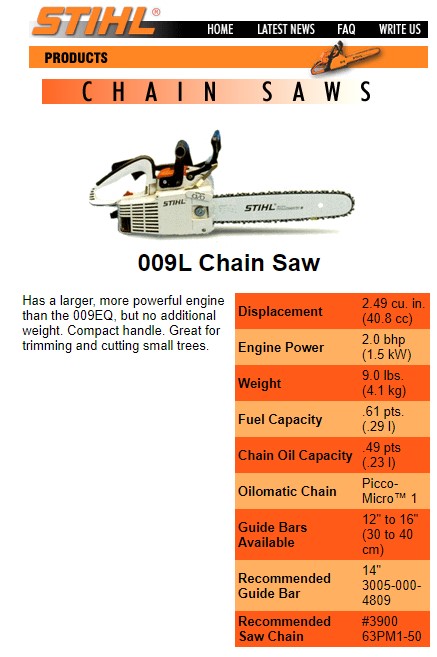 Has a larger, more powerful engine than the 009EQ, but no additional weight. Compact handle. Great for trimming and cutting small trees.
Stihl 009 Reviews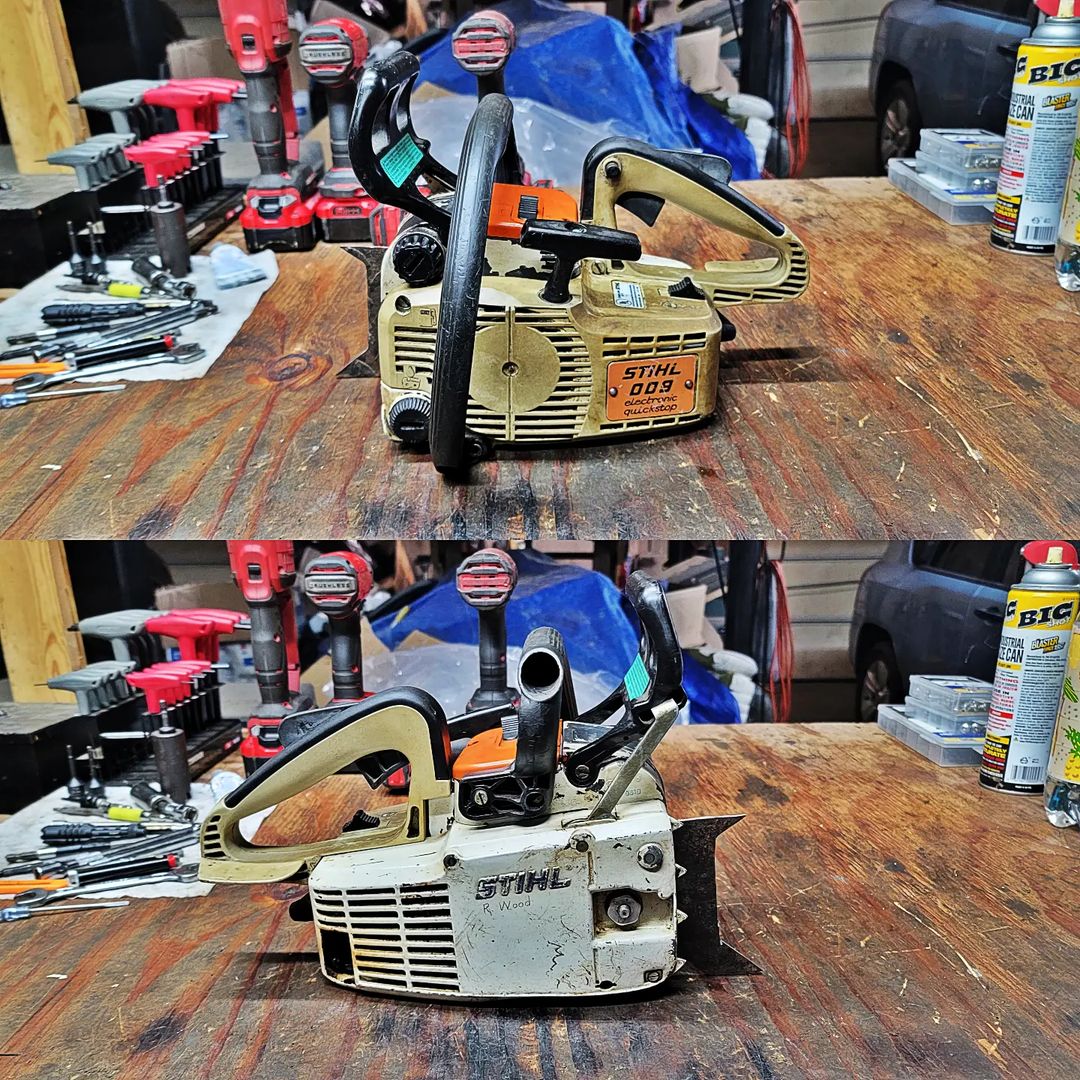 The 009 is a good chainsaw, by most accounts. It's a small limbing or climbing chainsaw that goes and goes.
Here are user comments, reviews, and advice:
I have an 009 and an 009-L. Both have been good saws. My wife uses them on her shrubs!
They catch a lot of flak but it's a hard saw to stop with a sharp chain.
I have one, it's a super little saw. I like mine for small brush and tree removal over roads.
Good saw and very underrated. The only problem is if the oiler craps out they are NLA.
Super cool little saws that sound awesome when opened up. As long as it oils no issues parts are no longer available.
Had one for many years, and loved it. It needed an overhaul but I couldn't find parts.
They were a great little saw. Parts aren't as easy to come by.
Love these little top handle saws.
I have an 009L that is almost 20 years old and it still runs well. The oiler is weak but good enough for small trim jobs.
I bought mine 20 years ago and still use it daily for firewood. Great little saw.
IMO it's a really good saw for it's size. Can't buy a carburetor for it, only rebuild kits.
Chris said:
My 1st saw I ever had. Bought mine new in the spring of 1994 and still have it and use it. Good little saw.
Dillon said:
Awesome little camp saws. Pull all day long in 12-14" of wood Archer full chisel chain.
Wayne said:
I have one that I bought about 20 years. I have cut a lot of small trees and brush with it over the years and it still run well. It doesn't oil very well and a new oiler is not available so I only use it for small trim jobs.
Matt said:
They are great saws. Oil pumps are incredibly hard to find but can be done through eBay on occasion. If you have to pull the connecting rod be aware that there is no caged bearing and that they will fall out and into the crank case.
James said:
I dont see how people have so many problems with the 009 and 011 oilers. Run quality bar oil and they last a long time. I have 3 of these saws and never had an issue…
Ron said:
I'm in the process of restoring one now ,,so far I've been able to find pretty much everything aftermarket, or OE, with the exception of cylinder and clutch side main bearing
Jonathan said:
That is a very powerful saw for its size. I've had 2 stolen. Wish I had them back. Only drawback is no anti-vibration provisions. I always wore thick gloves so my hands wouldn't go numb.
And Steven said:
I've had one it was impressive for the just a small saw, always had trouble with the oiler it's not a great design couldn't find new part never got it working.
And a few cons/negative reviews:
Oil pumps are unavailable and they always go out
Can't find a replacement diaphragm.
I hate these saws. Terrible to work on.
The 009 is one of the saws that never did it for me. I take a Homelite Super 2 over it.
Overall, the 009 is well-reviewed and liked by users.
Price And Parts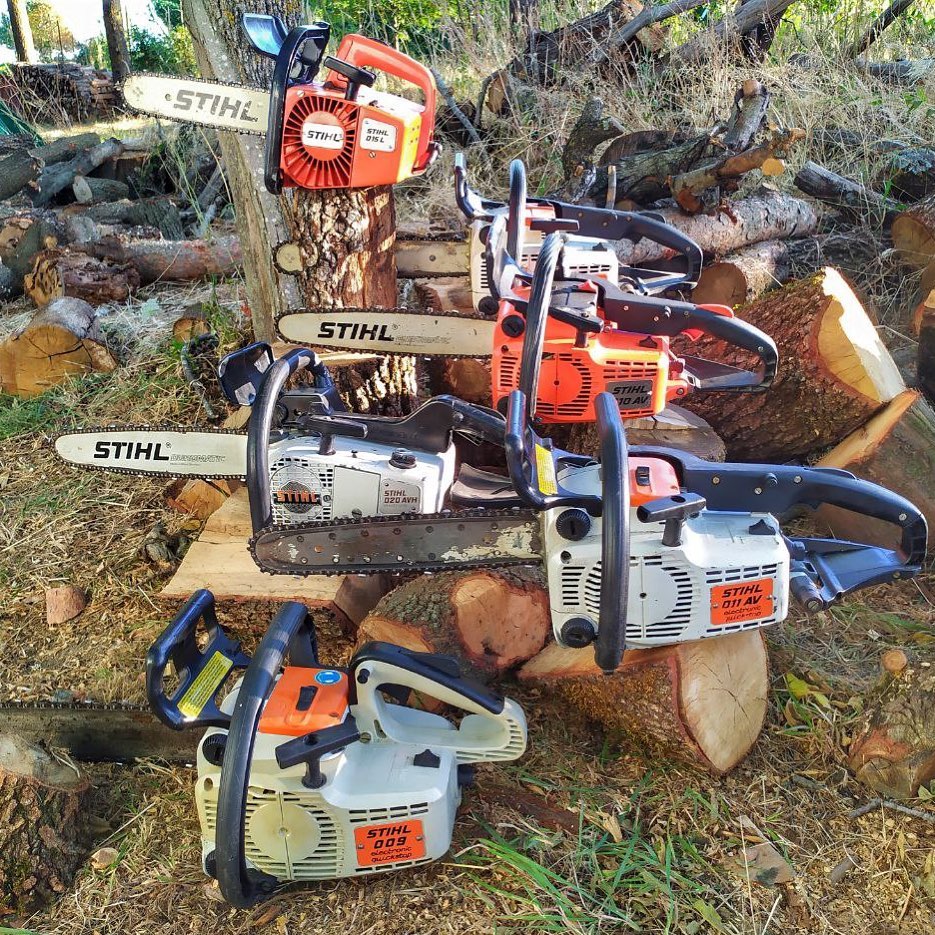 The STIHL 009 is not a very valuable chainsaw unless it's in excellent or new condition. Generally, they sell for between $50 and $100.
They are not rare and because parts are hard to find, a lot of people avoid buying them. Because they aren't overly powerful chainsaws, they aren't as sought after.
On eBay, where chainsaws are often more expensive, they are also not fetching a whole lot, with most listed between $50 and $150 (though some of these are only for parts).
Parts can be found on eBay, Amazon, H L Supply, or in local Facebook groups.
Stihl 009 Chainsaw
If you spot an 009 that is in good working order for around $50, it's probably worth picking up if you think you can use it.
They have proven to be reliable and durable saws – apart from the potential oiler issue! While they aren't as popular as other old Stihl climbing saws like the 020T, they aren't a bad model.
Let us know in the comments if you have one or have used one. What do you think of the 009 or 009 L?