The Stihl Farm Boss chainsaws are a popular choice for those wanting a high-powered homeowner chainsaw.
The Stihl MS271 Farm Boss is the most common model, but there are other chainsaws in the Farm Boss range. Some are no longer in production, like the 041 Farm Boss, but many can be bought today.
We'll take a good look at the entire Stihl Farm Boss chainsaw range in this post and speculate on whether or not they're any good, or if there are better options out there.
The Stihl Farm Boss Range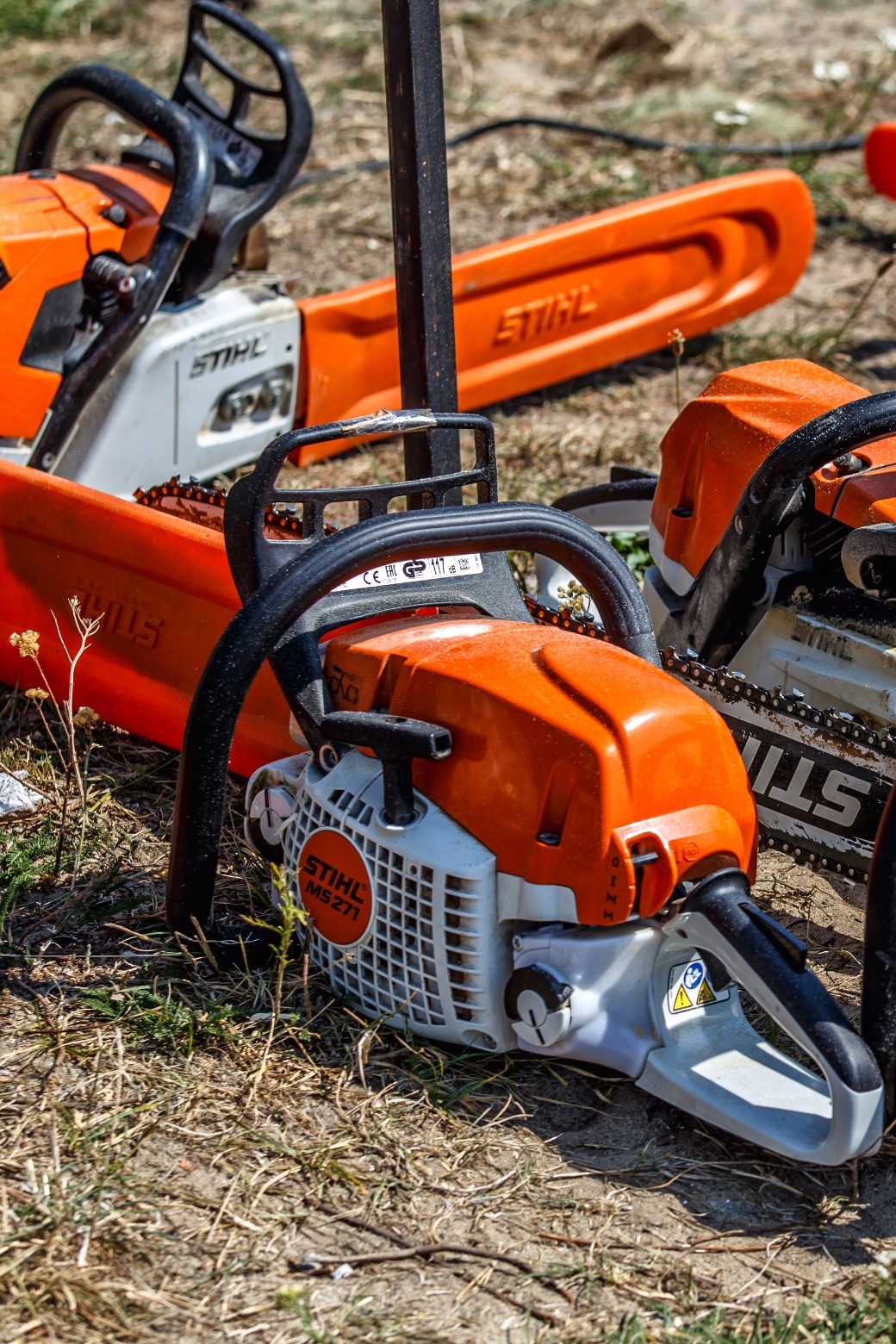 So as already stated, when most people are talking about the Farm Boss chainsaw from Stihl, they're talking about the MS271.
The other chainsaws that are currently for sale in this series:
However, these three are less well-known and less available than the 271.
These 4 chainsaws are sold with the 'Farm Boss' label. You'll find the designation on the side cover of the powerhead and on the chainsaw bar. In the advertising and listing pages, it's also very clear whether or not such and such saw a Farm Boss.
There are many saws from earlier Stihl production years that also carry the Farm Boss logo.
One example is the Stihl 041 Farm Boss – a 61cc chainsaw made throughout the 70s and 80s. The Stihl 029 Farm Boss is another.
What Does Farm Boss Mean?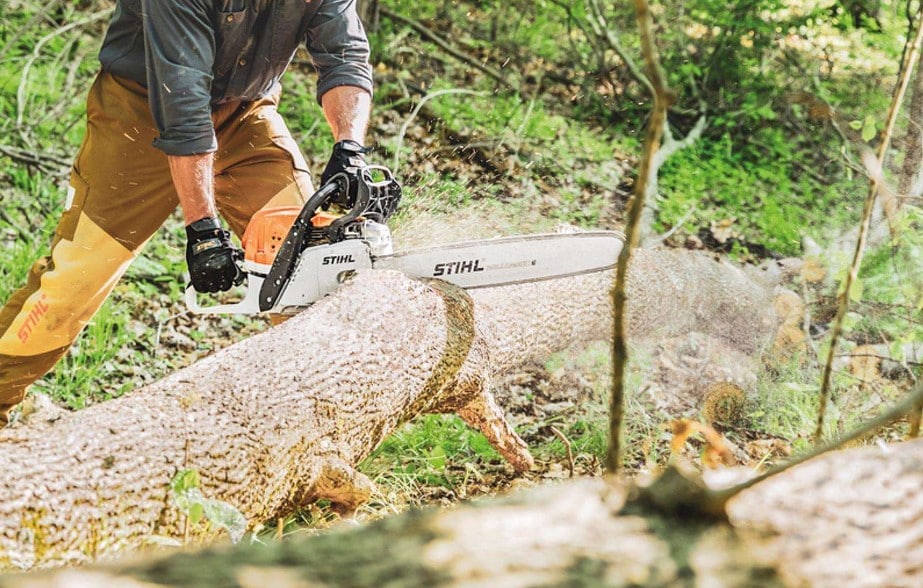 More than anything, the Farm Boss designation is just a marketing term.
It's very similar to what Husqvarna Chainsaws call their 'Rancher' range, which includes the 450, 455, and 460.
It's a way of saying 'These saws are better than our entry-level homeowner chainsaws like the Stihl MS180c or MS230c, but they are NOT professional chainsaws like the MS261 or the MS500i.'
They are also said to be a step up from the Stihl MS310 chainsaw, a 59cc saw that is no longer in production.
Just as the Rancher series can be used for more heavy-duty tree felling, land clearing, and firewood processing, so can the Stihl Farm Boss chainsaws.
They are not designed for all-day everyday use but can be good for a single household's firewood requirements in a year. You might use it here and there on the weekends, but not consistently over longer periods of time.
There are better chainsaws than the Farm Boss if you need something that will get a lot of use and do the work faster. The Stihl 261 is a recommended pro step up from the 271, for example.
Stihl Farm Boss Vs Pro Chainsaws
There are some big differences between the Stihl Farm Boss chainsaws and the Stihl Pro chainsaws.
The video above is the best thing to watch for a visual breakdown of the differences between Stihl Pro and homeowner saws. Corey from the Human YouTube channel is comparing the 261c with the 271 which both have 50.2cc engines.
Here are some of the main differences between Pro and Farm Boss saws are:
Pro will have higher horsepower over comparable cc Farm Boss
Pro will be lighter than Farm Boss with equal engine power
Farm Boss saws have a polycarbonate construction, Pro have magnesium casings
Different crankshaft construction (Pro being better)
Decompression Valve on Pro vs none on Farm Boss
Different air filters (Pro is better)
Captive vs non-captive bar nuts
Improved sprocket on Pro
And there are a number of other improvements which the pro saws have over the Farm Boss range which are the top of the Homeowner chainsaw selection from Stihl.
To summarize, the Pro saws have better components, are constructed from stronger materials, have improved features, will last longer and be more durable, perform better, have more power, and be easier to maintain.
Farm Boss chainsaws are still certainly better than the smaller homeowner chainsaws, but they aren't all that dissimilar beyond size and power.
Stihl MS271 Farm Boss Overview

We'll put together a complete MS271 Farm Boss review shortly, but here is a quick rundown of this most popular and prevalent chainsaw in the Farm Boss series.
Stihl 271 Farm Boss Specs:
50.2 cc engine
3.49hp
16″ bar recommended
12.3 lbs powerhead weight
.325″ RM3 chain
Stihl 271 Farm Boss Features:
Made in the USA
Anti Vibration system
Side chain tensioner
Longer-lasting air filter
Bumper spikes
Chain brake
Front handguard
Automatic oiler
It has most, if not all, of the features that come standard with all of the Stihl homeowner chainsaws.
The 271 is a chainsaw that continues to sell well and has proved popular with owners. That being said, there are those who are not as impressed with it.
Stihl Farm Boss Alternatives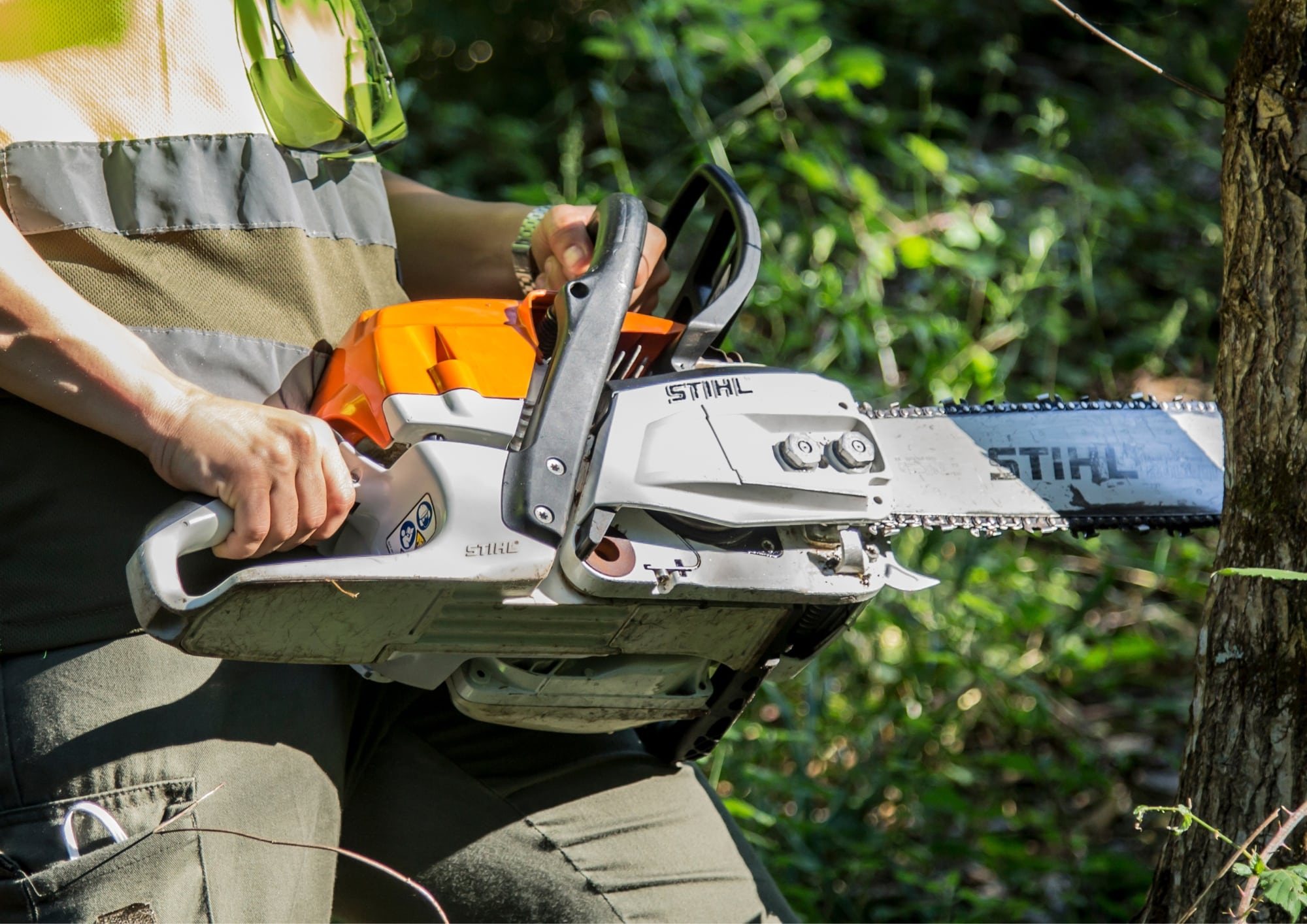 The MS261 is the most popular alternative that people go for instead of the 271 – it's the one featured in the video above.
The 261 is a pro chainsaw rather than a homeowner chainsaw, so it's better all around. However, not everyone needs a pro saw!
Other good alternatives include:
Any of these quality chainsaws are good, you just need to decide whether or not you need a pro chainsaw or whether a farm or rancher would be suitable.
Stihl Farm Boss Chainsaw
So the Farm Boss chainsaw series is good, but it's not the best.
However, not everyone needs the best, and they are better than the entry-level saws.
Determine what type of work you intend to do with your chainsaw, and how often you want to be using it, and that should help you to determine whether or not you should get one.
Generally speaking, if working with chainsaws is something you plan to grow into and want to do more of, it's usually better to get something with a bit more power than you might need right now. That way you won't find that you've got a small chainsaw in the future.
If it's chainsaw status that you're after, you should also consider going pro. The Farm Boss range isn't quite as impressive to show off to someone who knows anything about Stihl chainsaws (get the 090 for maximum props)!
At the end of the day, work within your budget, your experience, and your chainsaw goals. You can always trade up or down in the future.