Looking for the perfect gift for dad this Christmas? Or, at least, really good Christmas gift ideas for dads?
I think I've got some good ideas for you here.
I am a young dad (some may argue that I'm middle age) and I like things. The things in this round-up are things that I would personally like (or which, thankfully, I already have) for Christmas.
They range in price from $20 to $200, and maybe there are one or two ideas that go a bit more expensive for those who want to splurge!
Gifts For An Outdoorsy Dad
I'd consider myself an outdoorsy dad who likes outdoorsy gifts.
I like things that are practical, useful, and fun, and I think this list reflects that.
If your dad, husband, boyfriend, partner, brother, or friend like being in the garden, in the yard, or out in the wilderness, I'm sure there's something here for them as well.
And, of course, plenty of women would also love some of these gifts – I got my mom a mini chainsaw for her birthday last year!
1. Mini Chainsaw
I'm a big fan of mini and small chainsaws, and the cheap ones are just as cool as the more expensive ones.
They are excellent tools for pruning trees, shrubs, and bushes, and they enable you break up branches really easily.
Mini chainsaws are battery-powered and they're great to have on hand to pick up and use at a moment's notice.
My cheap pick would be the Denqir Mini Chainsaw (it's the green one pictured in the montage above), while the Milwaukee Hatchett is a very good premium model.
---
2. Wood Stove Fan
This is a wood stove fan – another really cool gift idea for dads (and moms) this Christmas.
Mine sits on top of our wood stove year round and helps to blow the hot air through the home. Our burner does not have a blower, like many do, and a fan is especially worthwhile in this case.
Whether your wood-burning stove has a blower or not, these fans can propel warm air in another direction. And, to be honest, they're just fun to watch!
See my full wood stove fan review for more details and buying options.
---
3. Fire Pit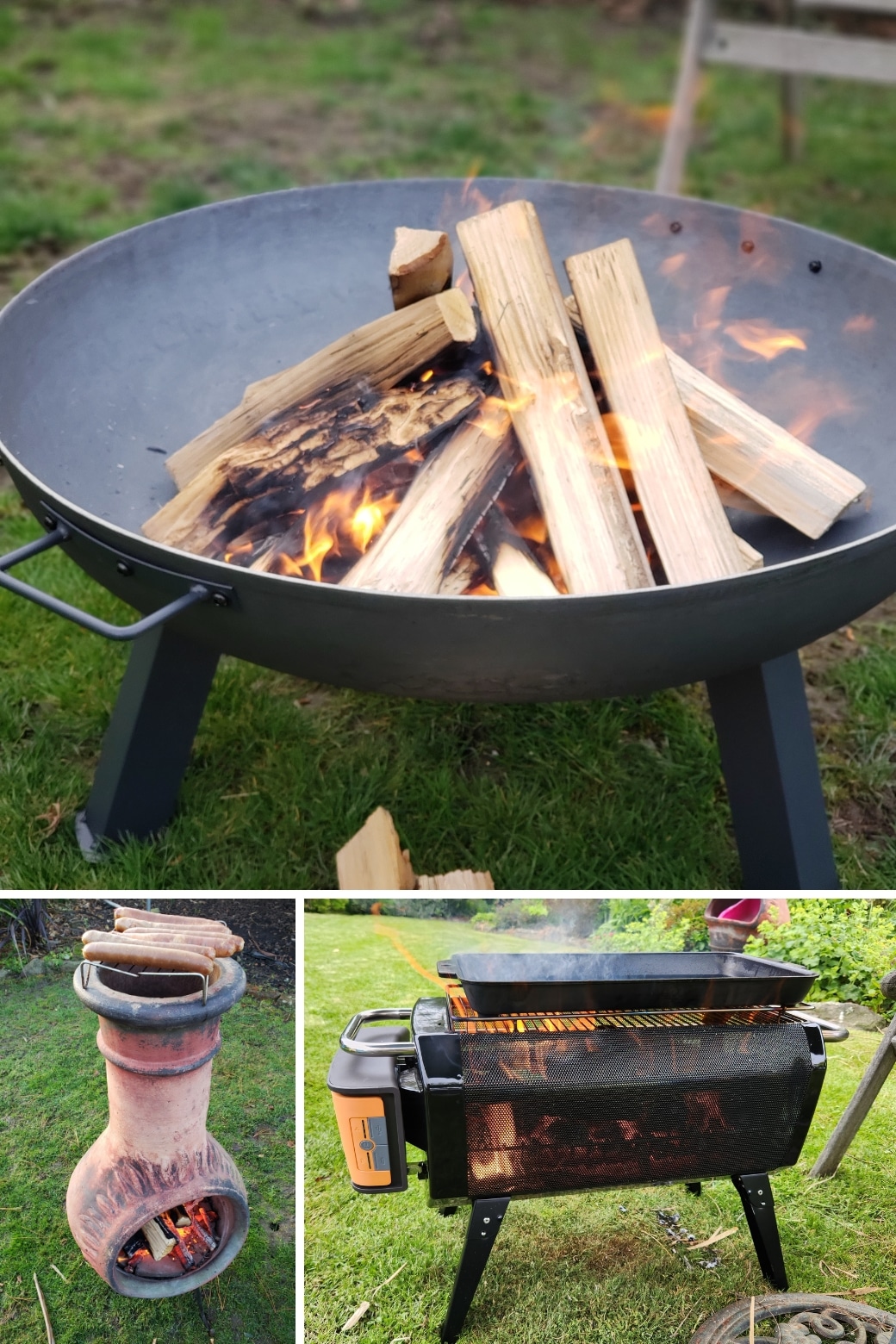 There are so many different types of fire pits it's not funny!
I have a cast iron fire pit and a clay chiminea. And I just cooked on my new Biolite FirePit+ for the first time.
All of these are excellent (especially the Biolite) and we have so many memorable nights outside around the fire eating, drinking, and roasting marshmallows.
I'm pretty sure all dads love fire, so if he doesn't already have one, it's the perfect gift.
---
4. Fire Pit Accessories
You don't really need any accessories with a fire pit, but they can help.
For example, a good fire pit mat will protect the surface underneath a fire pit. It will prevent grass from being killed or patio flooring from being scorched.
A fire pit screen is another good accessory for preventing sparks from leaving the fire and potentially setting a fire.
---
5. Throwing Axes
A set of throwing axes – or a single axe – is another exciting gift idea for dads (or men)!
We have a post on the best throwing axes, as some are better for beginners than others. You may also need to get an axe throwing target, but they aren't that hard to DIY.
It's a good way to get the man in your life outside and to work on a new challenge.
---
6. Wood Moisture Meter
A wood moisture meter is another practical gift idea.
These tools measure the moisture content of firewood – or any type of wood really. You want firewood to have a moisture content of under 20% to burn efficiently, so it's interesting to test different pieces and find out what stage they're at.
I have the Stihl moisture meter and find it really helpful.
---
7. Battery Chainsaw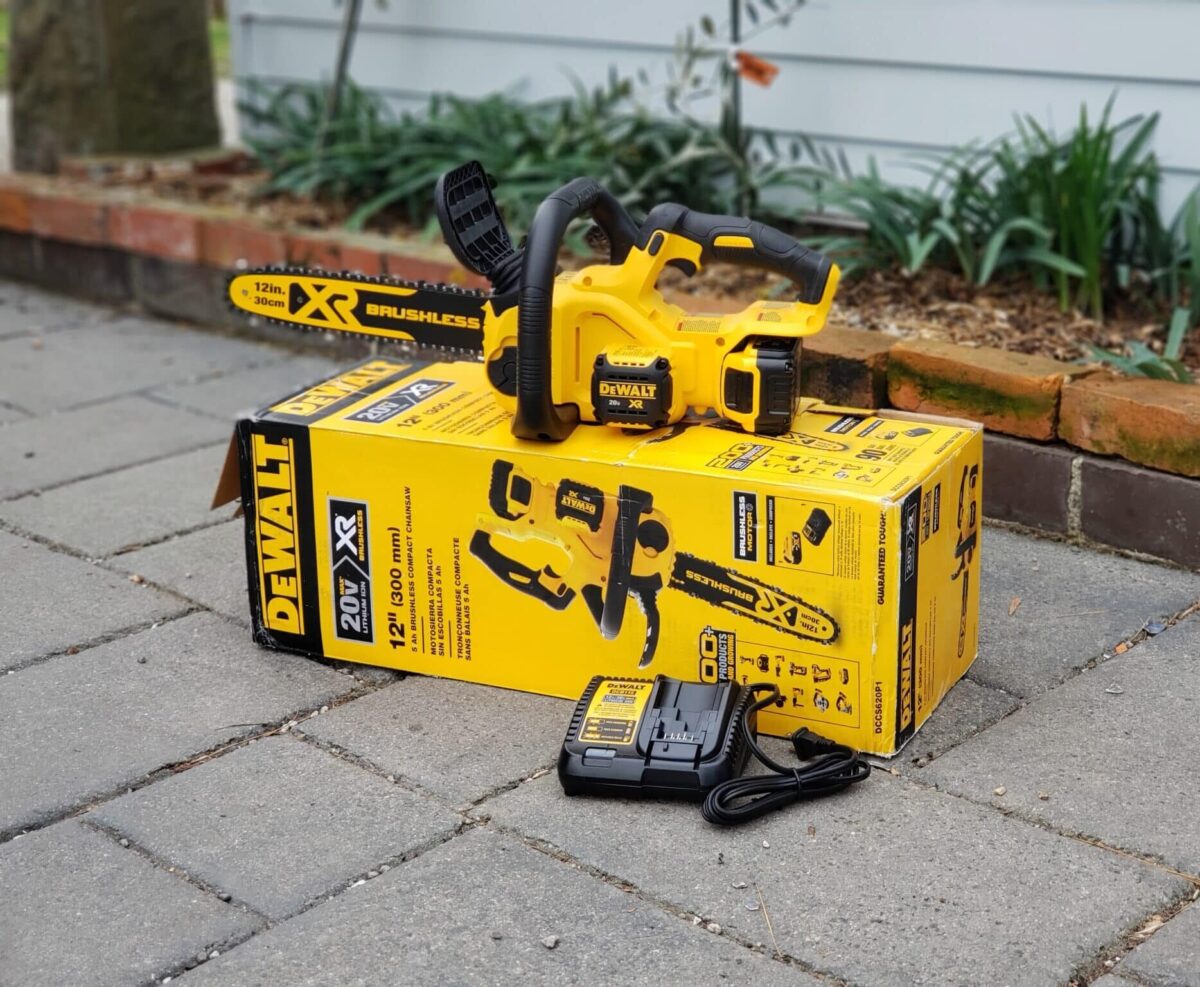 A battery-powered chainsaw makes for another good gift for dads – for Christmas, father's day, birthdays, or for any other special occasion.
I have the DEWALT MAX XR Chainsaw and use it all the time. It's handy for cutting up thinner logs for the wood stove or fire pit, pruning thicker branches, or even removing small trees altogether.
The DEWALT saw costs a bit more, but there are plenty of cheap electric chainsaws as well.
---
8. Gas Chainsaw
Even better than a battery chainsaw, in my opinion, is a gas chainsaw.
There are plenty of cheap homeowner saws that can be had for under $200, but you can actually get vintage Stihl chainsaws for around the same price, and they're so much cooler.
Picture above is my Stihl 011, which can be found for as little as $30. Other saws like the 015, the 023, or the 031 can also be picked up cheaply. They're still fantastic light-use saws!
---
9. Tactical Gear
Elite Survival Systems is a hub for holsters, tactical gear, and concealed carry bags and backpacks.
If your dad, partner, or friend is into this sort of stuff, it's high-quality gear that will last them years.
Check out our full Elite Survival Systems review for more info.
---
10. Pizza Oven
Stoke Stoves sell a gas pizza oven and a wood-burning pizza oven – they're both great.
This is what you can make with a Stoke pizza oven – delicious!
It's another great idea for dads who don't yet own one of these beasts. See our complete Stoke pizza oven review for more info on the different models.
---
11. Mini Wood Stove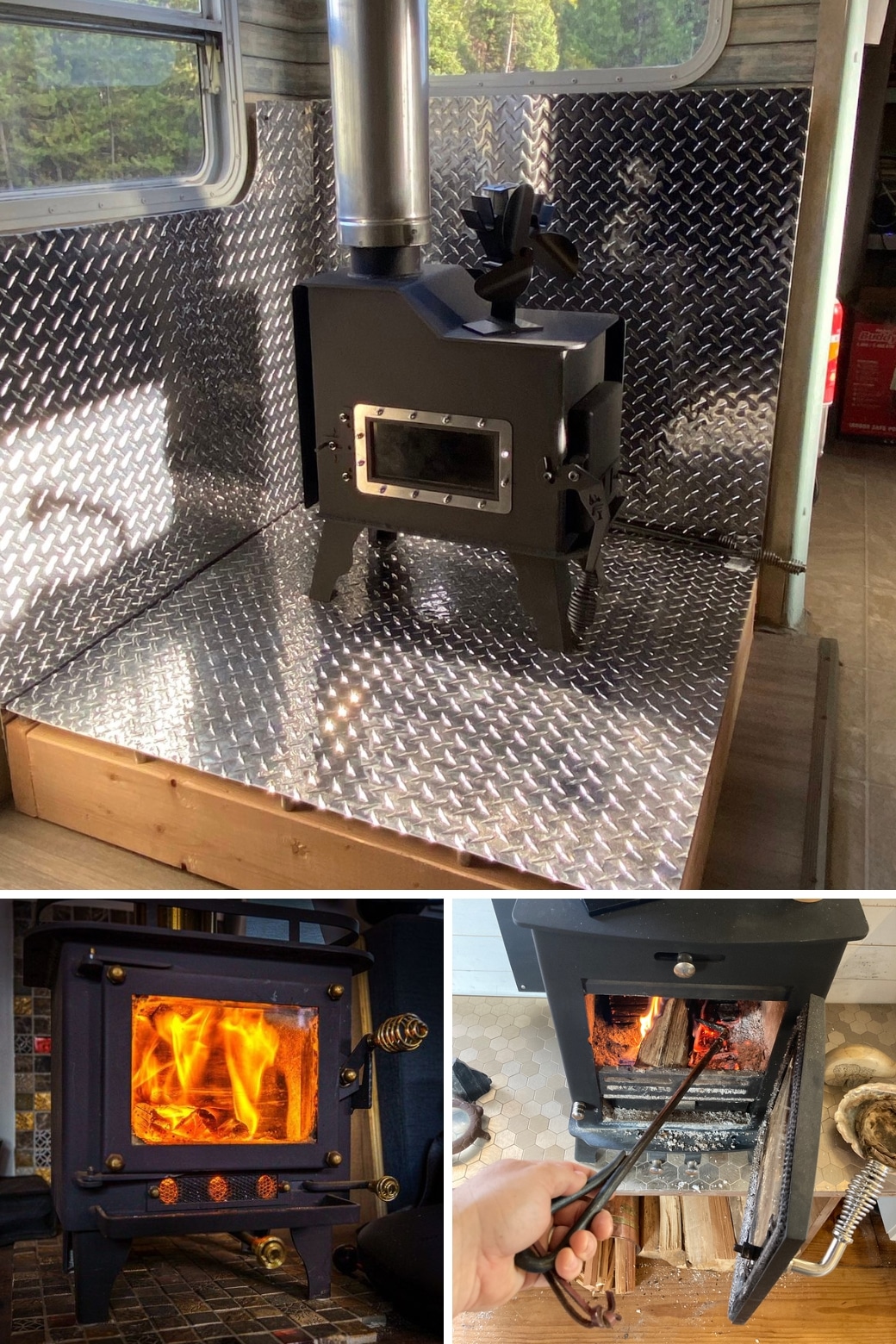 Does your dad have a cold shed, cabin, or other small space?
A tiny wood-burning stove could be just the thing to warm him up, plus they're a lot of fun to set up, run, and watch.
While these cost quite a bit more than $200, they are something of an investment into your property. It will help save money on power bills and provide a spot to cook on.
---
12. Boots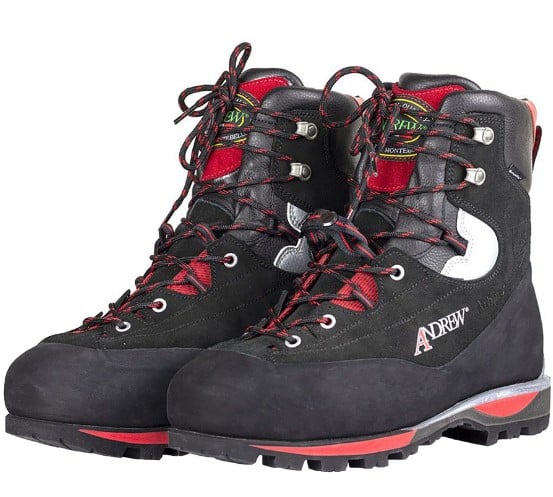 Not all dads are going to splurge on a good pair of work boots or tree-work boots, so you might need to do that for him.
It's important that their feet are protected and comfortable when they're out working with chainsaws, garden equipment, and axes!
---
13. Hedge Trimmer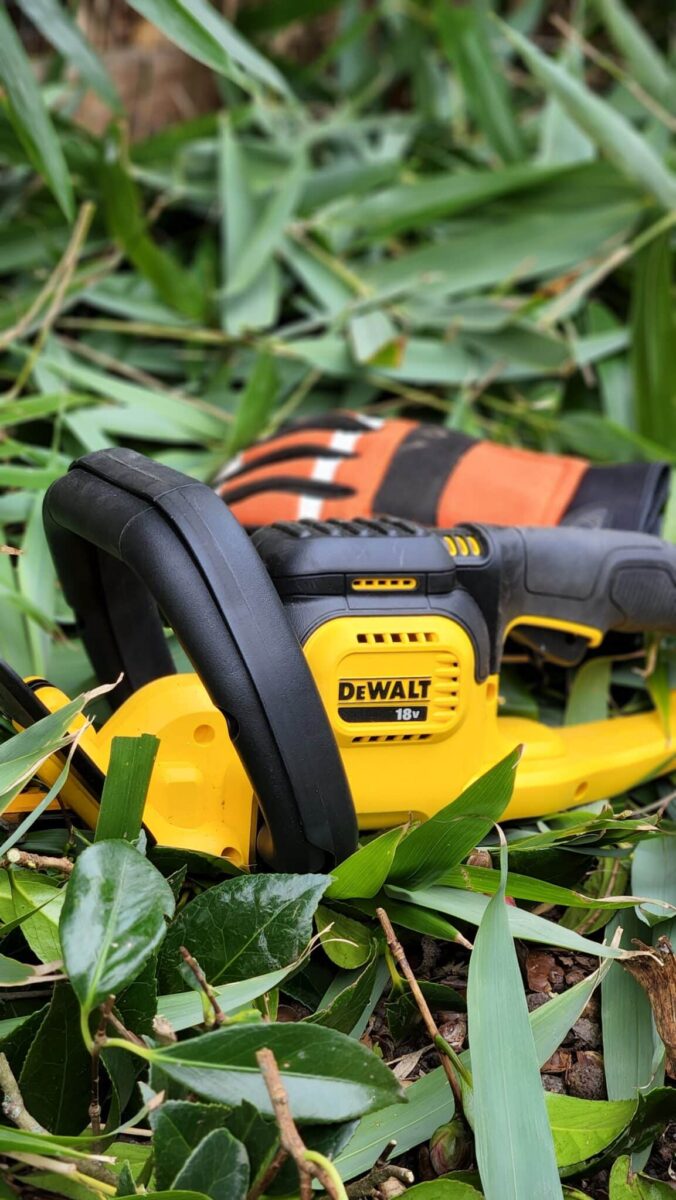 A hedge trimmer is another cool toy for the yard.
I have the Dewalt hedge trimmer because it uses the same battery as the chainsaw I shared previously. More importantly, it works well and gets the job done quickly.
---
14. Chain Sharpener
Does your dad, husband, BF, or BFF sharpen his chainsaw chains with a hand file?
Perhaps a new chainsaw sharpener will help him get through the task faster and easier.
Check out these good chainsaw sharpeners, including electric sharpeners. Pictured above is the Grandberg Sharpener.
---
15. A Grill
Lastly, get dad a new grill this Christmas.
The Solo Stove Grill is one such option, but it is pricey.
Alternatively, some of these fire pit grills are even cheaper, while these portable charcoal grills are even cheaper still.
---
Fun And Useful Christmas Gifts For Males
Those are my 15+ Christmas gift ideas for dads – a bonus idea is the STIHL Men's Shave Set (you've got to check it out).
If you have any questions about any of the items, let me know in the comment section below.
Also, what other Christmas gift ideas for dads do you have? I'd love to hear about them!