We have a Stoke Pizza Oven review but also wanted to share some ideas for what kind of pizza you can make in these stoves.
That's what this is!
Stoke Stoves have a gas or wood-fire pizza oven – see the latest prices and compare the two here (lots of good deals on at the moment).
Here are the sorts of pizzas you can make in a Stoke outdoor pizza oven.
*Check out more Stoke Pizza Oven recipes and ideas on their blog here!
Stoke Pizza Ideas
View this post on Instagram

Fresh cheese pizza at the lake – easy with a Stoke oven.
This is at Lake Almanor, CA. A portable pizza oven is a must-have.
View this post on Instagram
This is "?? French bread pizza cooked in the @stoke.backyard pizza oven!! ??"
You don't only have to cook pizza!
View this post on Instagram

The Stoke Stove account shared:
This Peach, Prosciutto and Burrata Pizza from Stoke Ambassador Lisa Hahn of @pretty.munch_ is perfect for summer. ?☀️
Delicious.
View this post on Instagram

This is a Stoke pizza oven idea from the account mentioned above, @pretty.munch_.
Lisa shared:
Now I know this might be a little scary, I KNOW THIS, but trust when I say you should be putting pasta on your pizza.

No tricks here, this pie just has it all.

Roasted garlic, creamy ricotta, salty mozz and al dente pasta with crispy bits – all on top of a lightly sauced, flame-kissed crust.

For lack of a better word, it's a real treat. ?
I'd be willing to give it a try!
View this post on Instagram

This happy dad received a Stoke oven for father's day – looks like he's getting the hang of it.
He said in the comments: "Thank you! Pizza ovens are the new grills."
Totally agree, though I've just been cooking on my Biolite FirePit and I did enjoy that too.
View this post on Instagram

Another amazing-looking pizza cooked in a Stoke Pizza Oven.
This particular one did well in a pizza competition too!
View this post on Instagram

Stoke shared, "10/10 recommend zucchini, olive and Calabrian chili pizza ????"
This has been cooked in the propane pizza oven.
View this post on Instagram

This is a sourdough pizza dough, with peppers, onions, and venison sausage.
Check out a good sourdough pizza recipe on the Stoke blog here.
View this post on Instagram

This is the 16″ gas pizza oven in action in Maryland.
Outdoor pizza cooking is a great way to create good memories with friends and family.
View this post on Instagram

Another top-notch Italian pizza idea.
It can take a bit of practice to get the perfect homemade pizza, but once you master it you'll be out there cooking at least once a week.
View this post on Instagram

Here's how to make a bread pizza in the Stoke Stove.
"Just need to get some fresh French bread, pizza sauce, mozzarella cheese, & whatever toppings of your choice. Went simple with pepperoni, cheese, and pesto."
View this post on Instagram

Perfectly cooked pizza in the Stoke Pizza Oven.
Bite-sized pizza is a good way to experiment with different toppings.
View this post on Instagram
These pizza ovens are one of the easiest ways to make great backyard pizzas, aren't they?
You can't do it any other way.
Stoke Stove Pizzas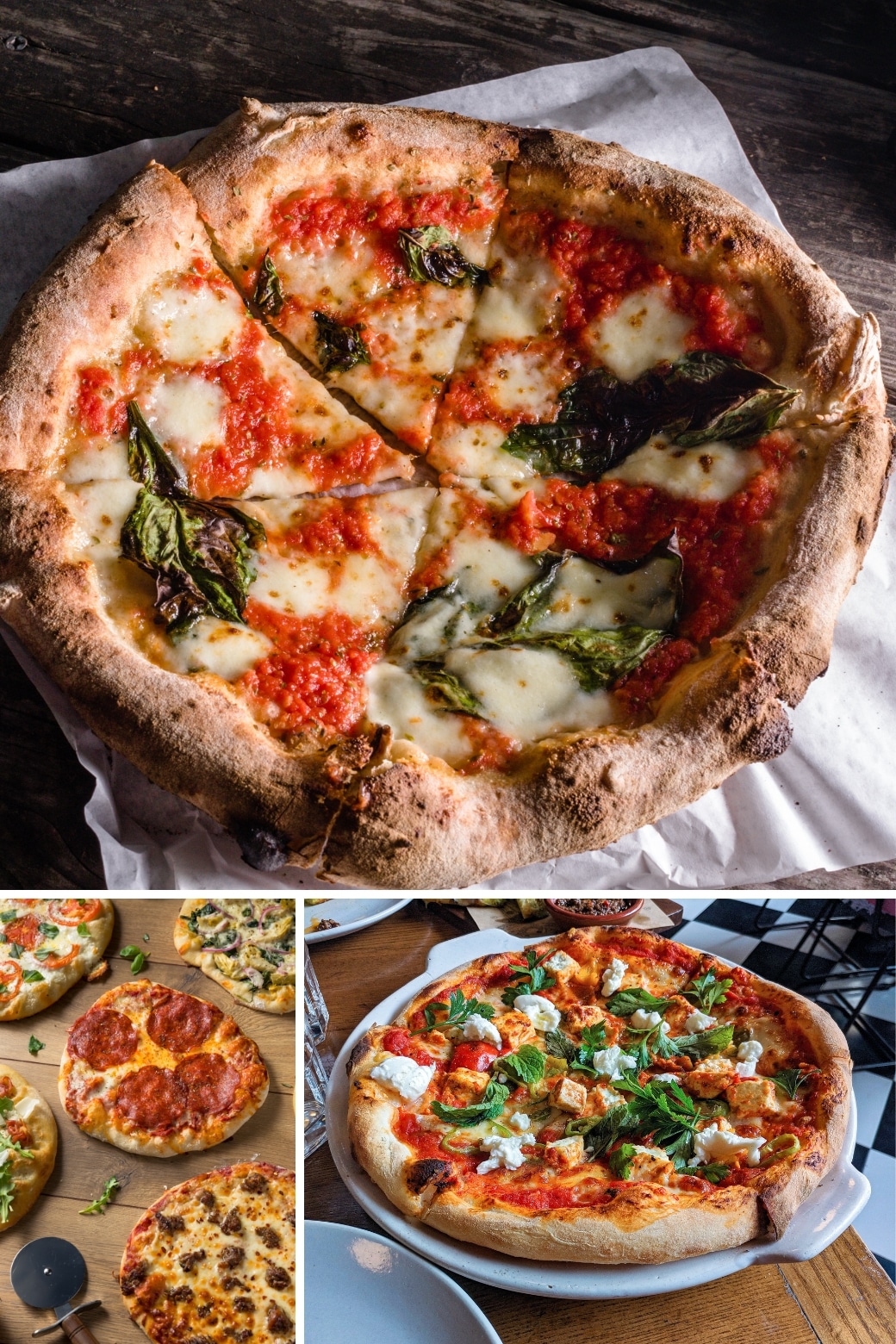 As you'll have noticed, most of these ideas are on the Stoke.backyard Instagram account – follow them here if you haven't already.
Make sure to visit their site for tutorials on how to cook the perfect pizza in a Stoke pizza oven, along with recipes, inspiration, and other FAQs.
At this stage, they're not as well known as Ooni Pizza Ovens, but in my opinion, they're just as good, if not better!
Let us know what you've been cooking in your Stoke oven down below.