We have a Stoke Pizza Oven review but also wanted to share some ideas for what kind of pizza you can make in these stoves. That's what this round-up is all about!
Stoke Stoves have gas or wood-fire pizza ovens – see the latest prices and compare the two here (lots of good deals on at the moment). These are the sorts of pizzas you can make in a Stoke outdoor pizza oven.
Stoke Pizza Ideas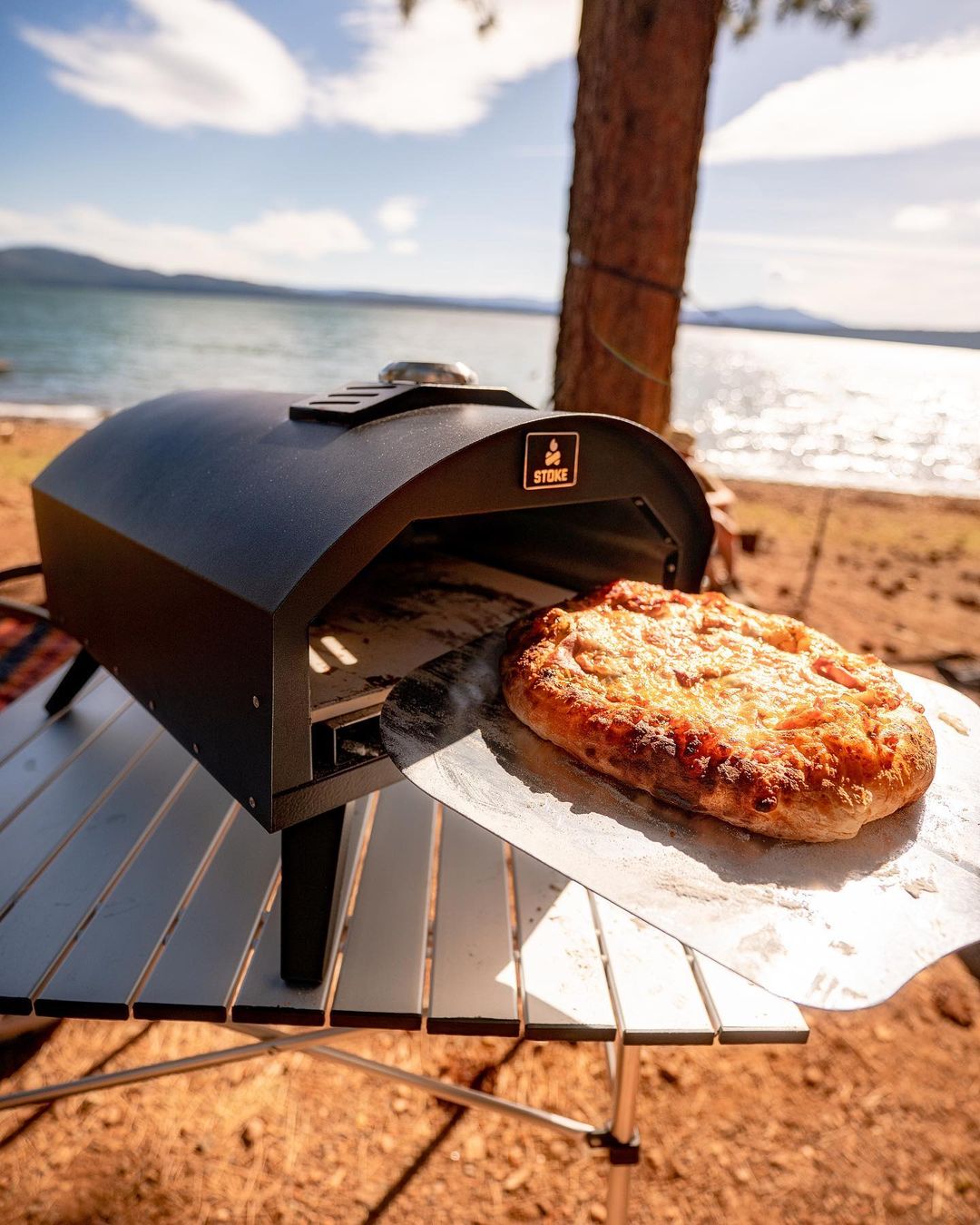 Fresh cheese pizza at the lake – easy with a Stoke oven.
This is at Lake Almanor, CA. A portable pizza oven is a must-have.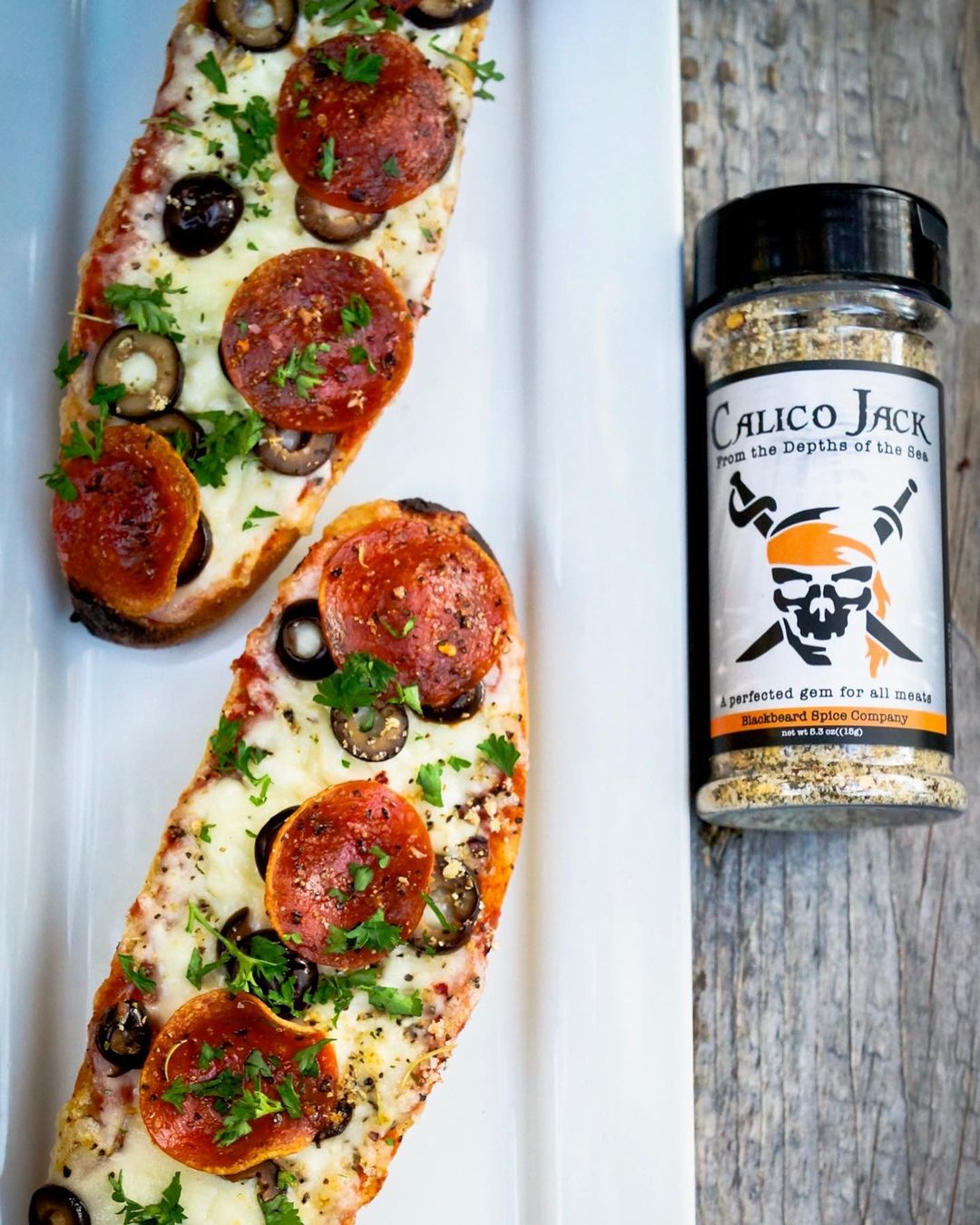 This is "French bread pizza cooked in the @stoke.backyard pizza oven!!"
You don't only have to cook pizza!
The Stoke Stove account shared:
This Peach, Prosciutto and Burrata Pizza from Stoke Ambassador Lisa Hahn of @pretty.munch_ is perfect for summer.☀️
Delicious.
This is a Stoke pizza oven idea from Lisa.
Lisa shared:
Now I know this might be a little scary, I KNOW THIS, but trust when I say you should be putting pasta on your pizza.

No tricks here, this pie just has it all.

Roasted garlic, creamy ricotta, salty mozz and al dente pasta with crispy bits – all on top of a lightly sauced, flame-kissed crust.

For lack of a better word, it's a real treat.
I'd be willing to give it a try!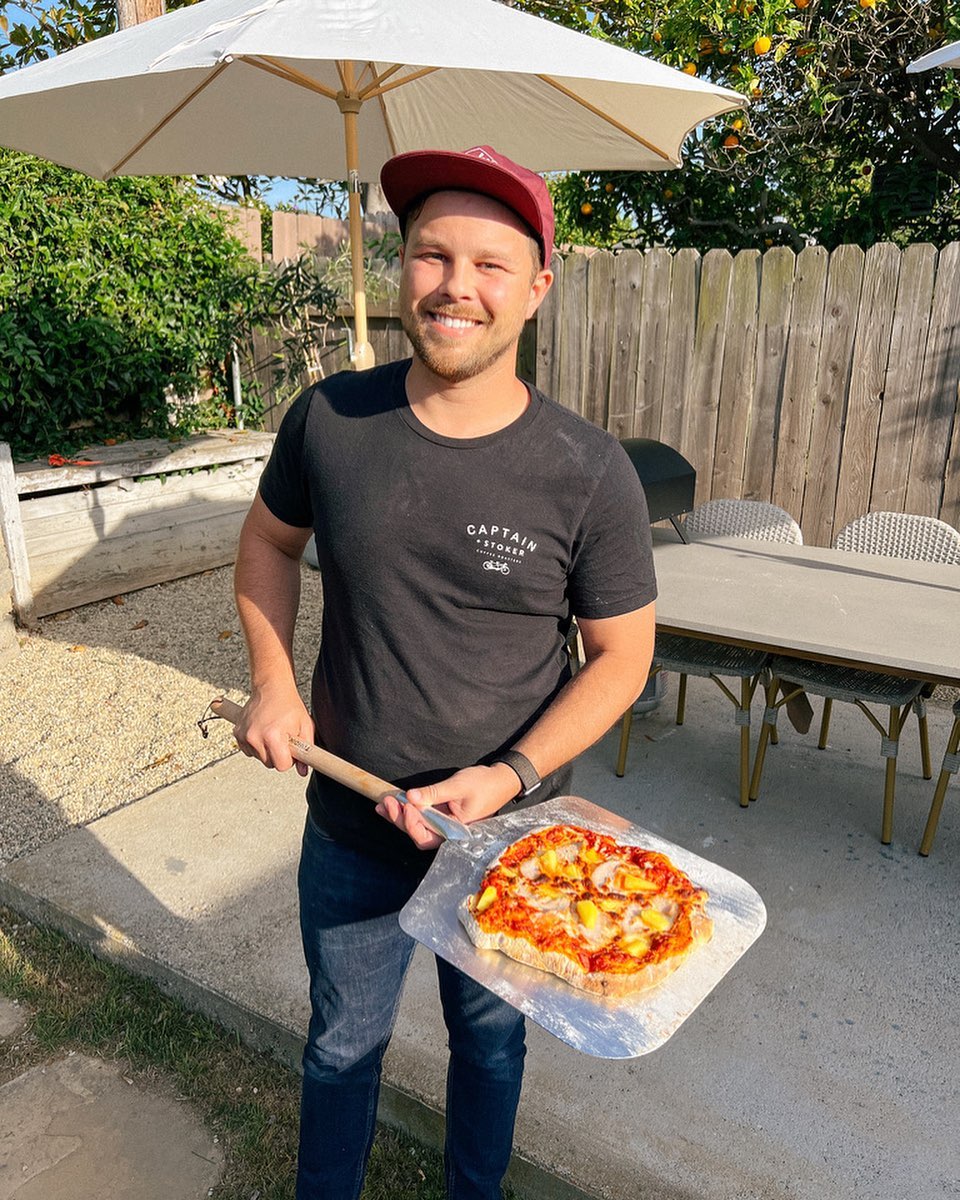 This happy dad received a Stoke oven for Father's Day – looks like he's getting the hang of it.
He said in the comments: "Thank you! Pizza ovens are the new grills."
Totally agree, though I've just been cooking on my Biolite FirePit and I did enjoy that too.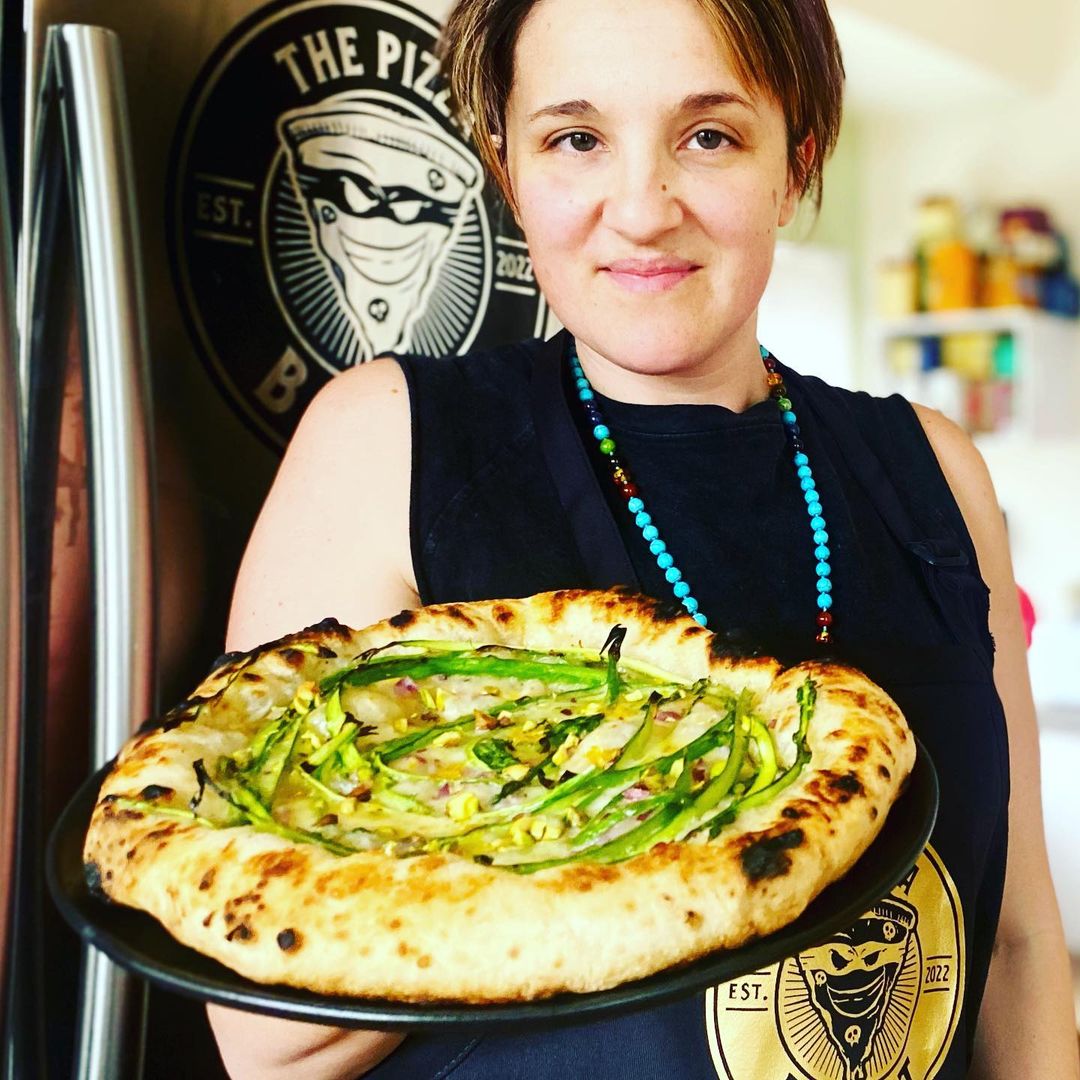 Another amazing-looking pizza cooked in a Stoke Pizza Oven.
This particular one did well in a pizza competition too!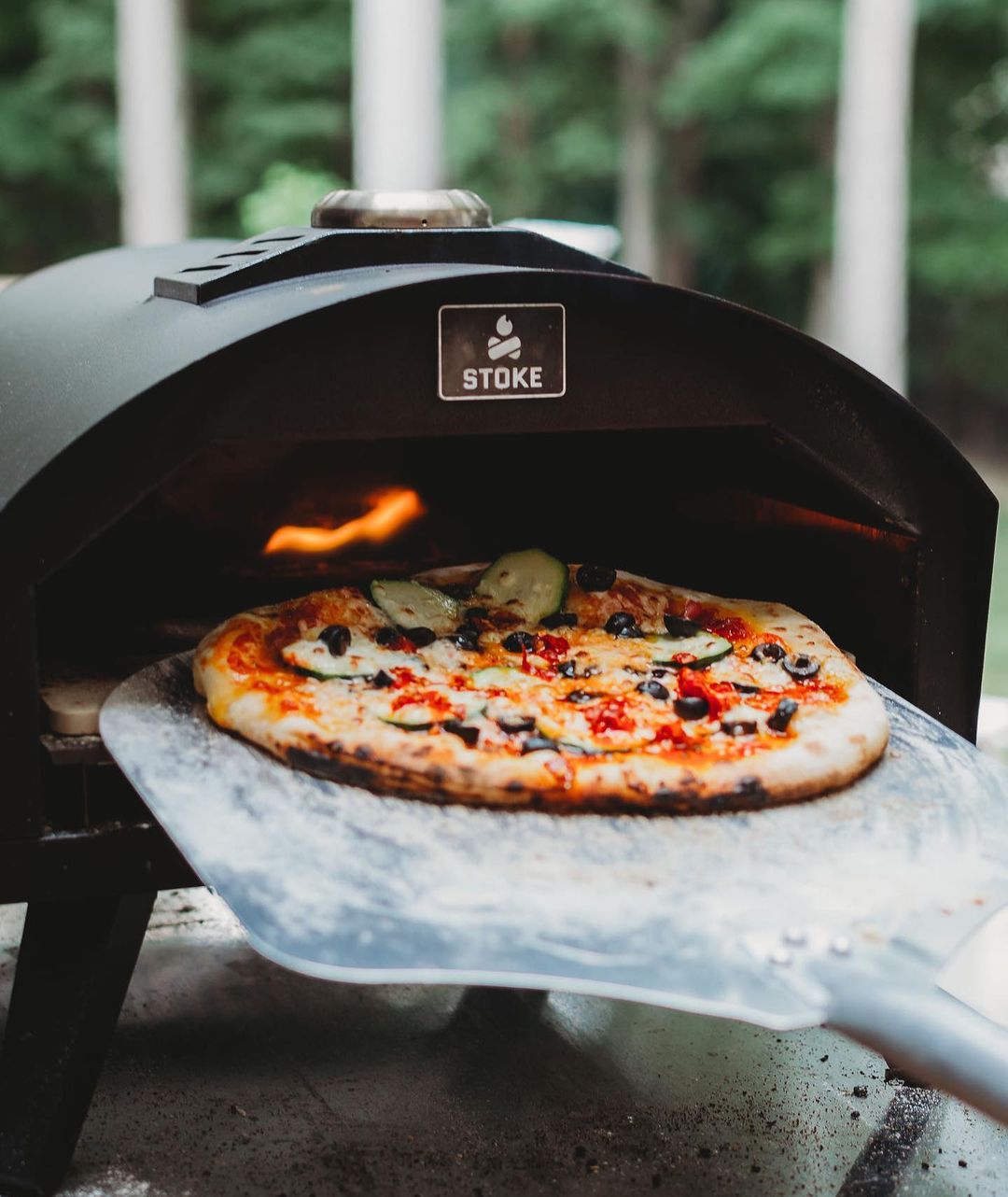 Stoke Stove shared, "10/10 recommend zucchini, olive and Calabrian chili pizza"
This has been cooked in the propane pizza oven.
This is a closer up shot of that same pizza.
It's mouth-wateringly good!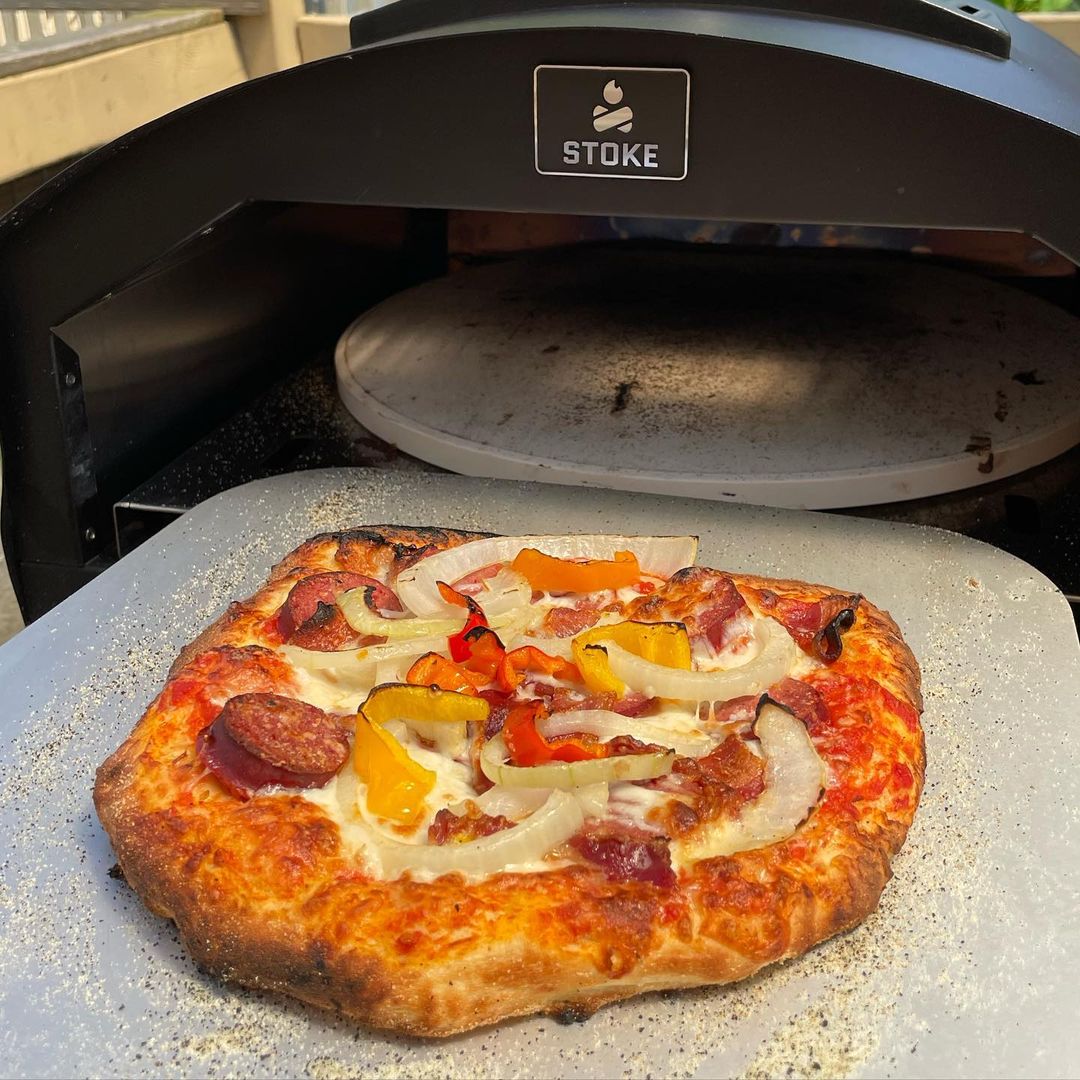 This is a sourdough pizza dough, with peppers, onions, and venison sausage.
This is the 16″ gas pizza oven in action in Maryland.
Outdoor pizza cooking is a great way to create good memories with friends and family.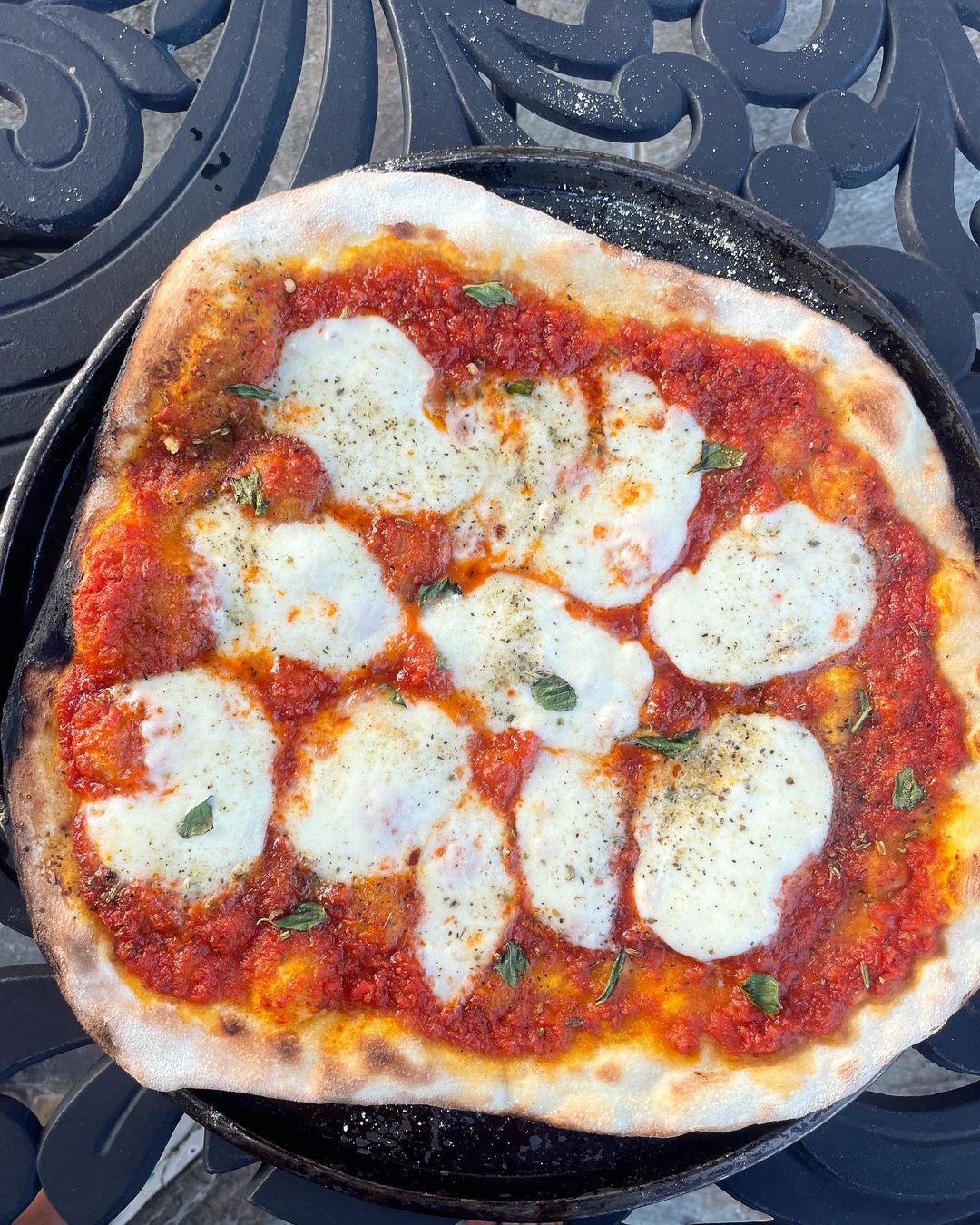 Stoke Stove makes pizzas that Portnoy would appreciate.
Another top-notch Italian pizza idea.
It can take a bit of practice to get the perfect homemade pizza, but once you master it you'll be out there cooking at least once a week.
View this post on Instagram

Here's how to make a bread pizza in the Stoke Stove.
"Just need to get some fresh French bread, pizza sauce, mozzarella cheese, & whatever toppings of your choice. Went simple with pepperoni, cheese, and pesto."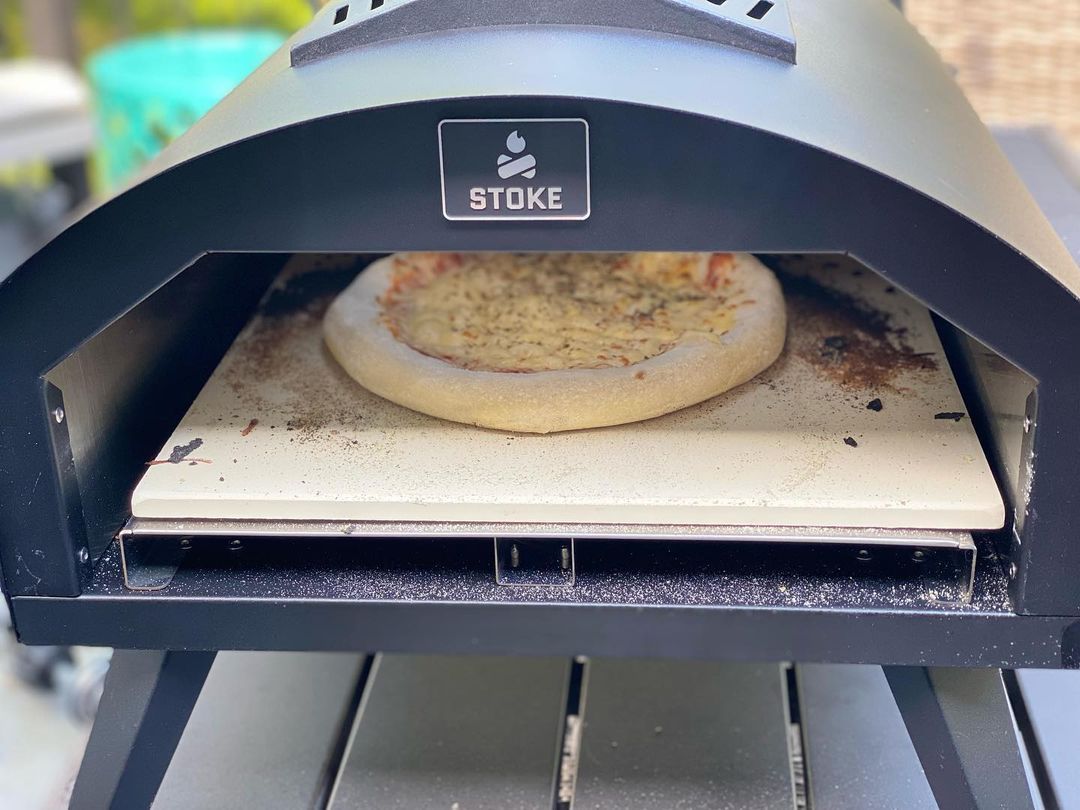 Perfectly cooked pizza in the Stoke Pizza Oven.
Bite-sized pizza is a good way to experiment with different toppings.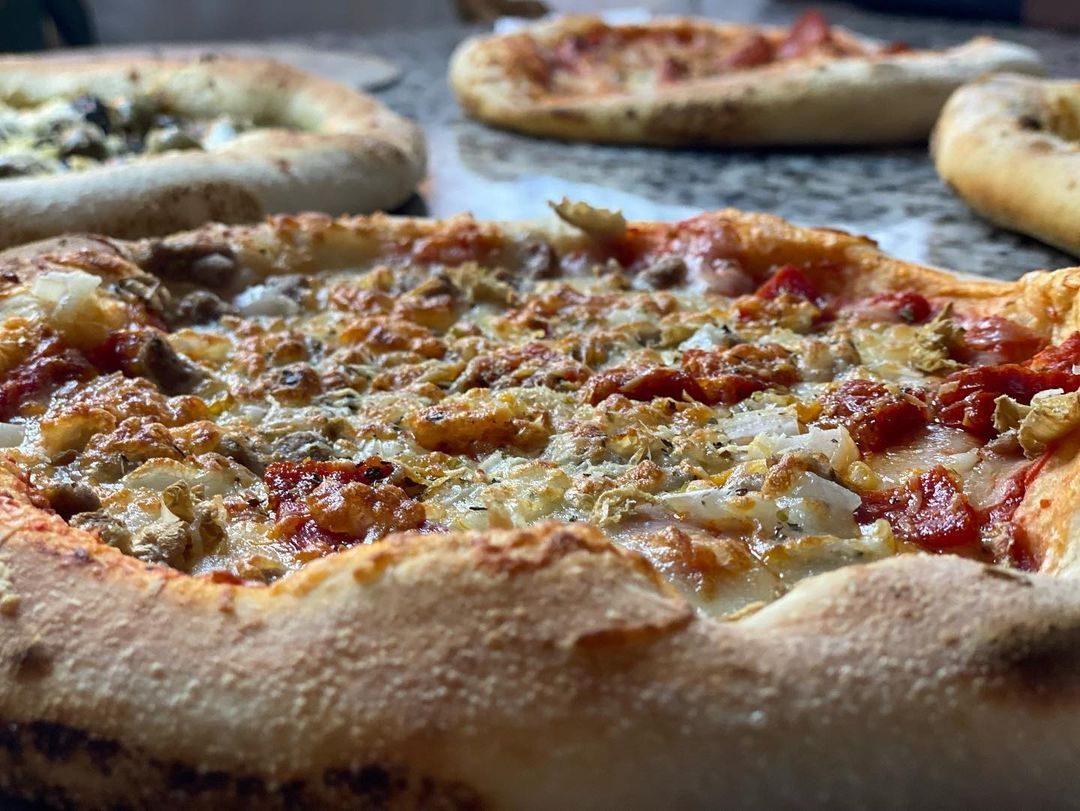 And here's how that pizza looks outside of the oven.
Both the wood fire and gas fire pizzas that can be made with Stoke Stoves are delicious.
Outdoor Pizza Topping Ideas
View this post on Instagram
Whether you're a seasoned chef or a pizza enthusiast looking to experiment with your Stoke Stove or similar outdoor pizza oven, the possibilities for delicious and innovative homemade pizzas are truly endless. Combining different textures, flavors, and cuisines can turn the humble pizza into a gourmet delight.
Here's a collection of 20 delightful pizza ideas that can easily be recreated in your own backyard. These recipes range from traditional Italian classics to bold and adventurous global flavors. So, fire up your pizza oven and prepare to take your pizza-making game to the next level!
Classic Margherita: For those who enjoy simplicity, a classic Margherita with fresh tomatoes, basil, mozzarella, and olive oil is a must.
Pepperoni and Jalapeno: For a spicy twist, add some sliced jalapenos to your classic pepperoni pizza.
BBQ Chicken Pizza: Topped with cooked chicken, BBQ sauce, onions, and cilantro, this pizza offers a delightful mix of sweet, tangy, and spicy flavors.
Capricciosa: For a traditional Italian favorite, add cooked ham, mushrooms, artichokes, and black olives to your pizza.
White Pizza with Truffle Oil: Skip the tomato sauce and use a blend of mozzarella and ricotta cheeses, garlic, and a drizzle of truffle oil for an aromatic, gourmet treat.
Four Cheese Pizza: Combine mozzarella, gorgonzola, fontina, and parmigiano-reggiano for a deliciously cheesy pizza.
Veggie Delight: Topped with bell peppers, red onions, mushrooms, olives, and spinach, this pizza is perfect for vegetarians and vegetable lovers.
Shrimp Scampi Pizza: A pizza topped with shrimp, garlic, mozzarella, and a hint of lemon offers a creative spin on the classic Italian dish.
Mediterranean Pizza: Topped with feta cheese, olives, red onion, tomatoes, and tzatziki sauce, this pizza brings the flavors of the Mediterranean to your backyard.
Buffalo Chicken Pizza: Spicy buffalo chicken, mozzarella, blue cheese, and a celery garnish create a pizza that is reminiscent of buffalo wings.
Hawaiian Pizza: Top your pizza with ham and pineapple for a sweet and savory Hawaiian twist.
Pizza Bolognese: Spread a layer of rich bolognese sauce on the base, top with mozzarella and a sprinkle of parmesan for a pasta-inspired pizza.
Taco Pizza: Topped with seasoned ground beef, lettuce, tomatoes, cheddar cheese, and a drizzle of sour cream, this pizza is a fun take on taco night.
Caramelized Onion and Goat Cheese Pizza: Sweet caramelized onions paired with tangy goat cheese makes a delicious gourmet pizza.
Prosciutto and Arugula Pizza: After cooking, top your pizza with fresh arugula and slices of prosciutto for a peppery, salty kick.
Sausage and Fennel Pizza: Italian sausage, thinly sliced fennel, and a sprinkle of fennel seeds create a unique and flavorful pizza.
Pear and Gorgonzola Pizza: Slices of sweet pear paired with tangy Gorgonzola cheese offer a delightful sweet and savory combination.
Fig and Prosciutto Pizza: Spread a layer of fig jam on your pizza base, then add slices of prosciutto and mozzarella for a sweet and salty delight.
Greek Gyro Pizza: Top your pizza with cooked lamb, tzatziki sauce, onions, tomatoes, and feta for a pizza version of a Greek gyro.
Breakfast Pizza: Topped with scrambled eggs, bacon, and cheddar cheese, this pizza is perfect for a weekend brunch.
Stoke Stove Pizzas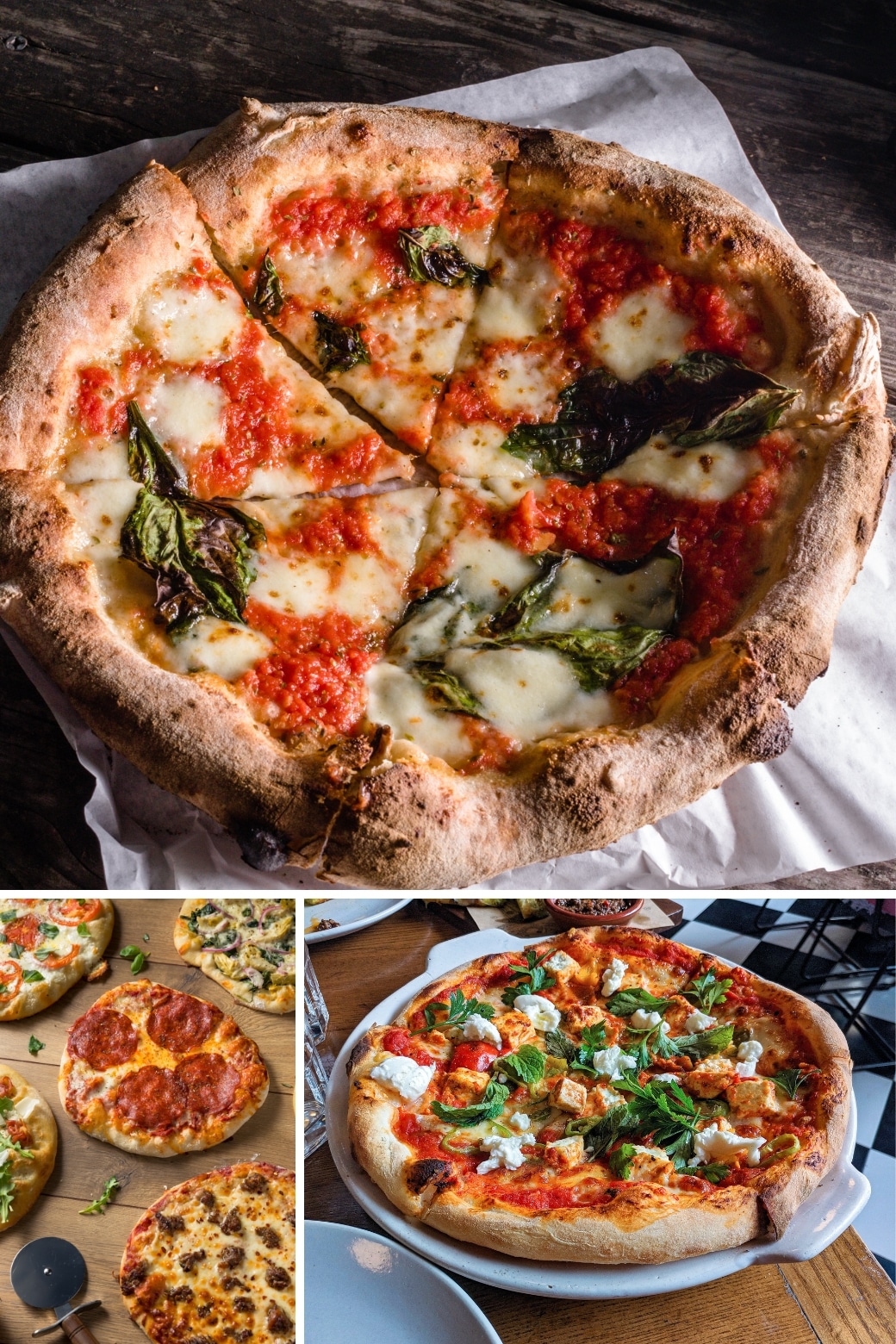 As you'll have noticed, most of these ideas are on the Stoke.backyard Instagram account – follow them here if you haven't already. Make sure to visit their site for tutorials on how to cook the perfect pizza in a Stoke pizza oven, along with recipes, inspiration, and other FAQs.
At this stage, they're not as well known as Ooni Pizza Ovens, but in my opinion, they're just as good, if not better! Let us know what you've been cooking in your Stoke oven down below.