The Stihl 017 is a small, 30.1 cc, 1.5 hp chainsaw that was produced between 1995 and 2002.
It was part of Stihl's COMPACT series and is/was an entry-level chainsaw for homeowners.
The 017 is light and durable, but it's not a very powerful saw. It's designed for occasional use and for light tasks. It's good for pruning branches, bucking small logs, yard clean-up, and those types of jobs.
It's not an overly rare saw and can be picked up pretty cheaply. If you see a clean, well-maintained model for under $100, that's a pretty good deal – under $75 is even better.
The saw pictured throughout this article belongs to Edward Knapp, a chainsaw collector who has shared many of his saws with us.
Stihl 017 Chainsaw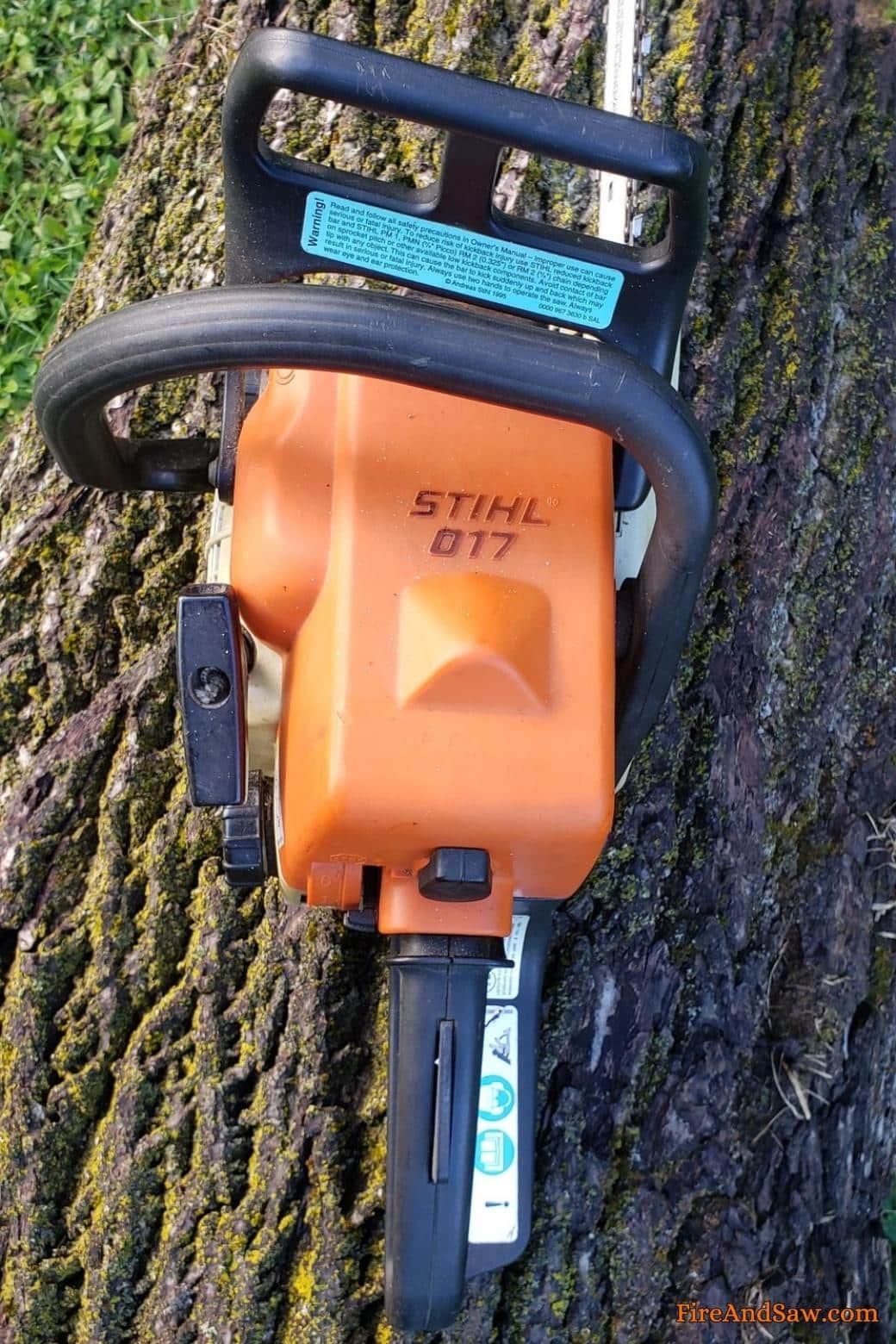 The 017 and the 018 are very similar saws and they are both part of the Stihl Series 1130 – the 018 is a slightly more powerful 31.8 cc saw (compared to the 017's 30.1 ccs).
These two saws were replaced by the MS170 and MS180 in 2002, both of which are available to buy new today, though the MS171 and MS181 are also worth considering.
See our article on the years made of each Stihl chainsaw to learn more!
It's not uncommon to find the Stihl 017 for sale online but before buying it's important to work out whether or not it will be right for you.
Also, keep in mind the brand-new 170s and 171s are usually under $200, so make sure you're not overpaying.
In one of the FB groups, Wayne said about buying an 017:
The 017 was my first chainsaw. It's a good saw as long as its clean and the chain is sharp. You can't pretend it's a 261, but it's certainly good to have around. If the 017 is clean and the piston looks good, why not?
Stihl described the 017 as follows:
Includes many of the same excellent design features as our professional models, including inboard mounted inertia chain brake, Master Control Lever, anti-vibration mounts, easy-off filter cover, piston ported engine and view-through oil and gas tanks.
It's a homeowner chainsaw that is designed for light tasks.
That includes:
Pruning
Limbing thinner branches
Clearing brush or small trees
Processing small width logs for firewood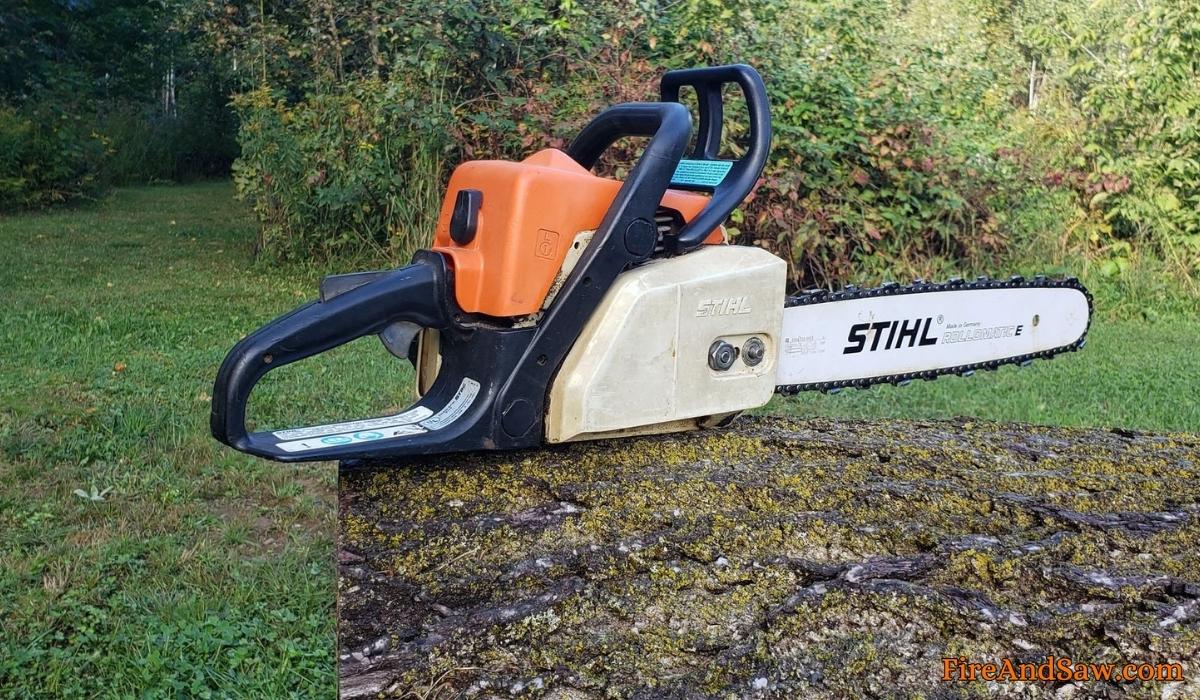 The 017 is not made for demanding or heavy-duty work, nor can it be run all day every day.
Just keep in mind that the 017 was and is an entry-level chainsaw.
That doesn't mean it's completely useless by any means – it's certainly more powerful and gutsy than the likes of the Oregon chainsaws sold today – just don't expect it to do what it wasn't designed to do.
I recently bought an old Stihl 011 which has about the same power as the 017 – and these saws have their place for the right tasks.
As far as I'm aware, there was only one version of this saw (unlike saws like the 015 which has many versions).
Stihl 017 Specs And Features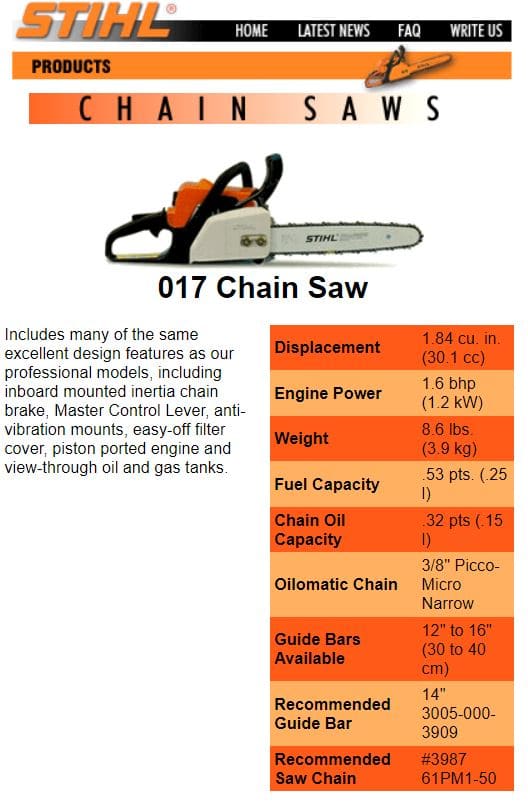 You can see all the 017 specs in this chart from the Stihl site in 2002.
Specs include:
1.84 cu in displacement
30.1 cc
1.6 bhp
1.2 kW
8.6 lbs
And it was recommended for use with a 12 – 16″ guide bar.
Features of the Stihl 017:
Auto chain lubrication
Inertia-activated chain brake
Easy access to the air filter
A see-through window into fuel and oil tanks
It had Electronic Quickstop and Anti Vibration as standard, which helps explain why there are no 017 AV, 017 AVE, and 017 AVEQ designated saws out there. Those features were all included in the base model.
The 017 could be retrofitted with a lateral and high-speed chain tensioner, as well as Elasto start. The Stihl 023 C is a model from the same era that had all these features as standard.
Download the Stihl 017 manual here (instant download).
For comparison, here are the specs for the Stihl MS170 released in 2002.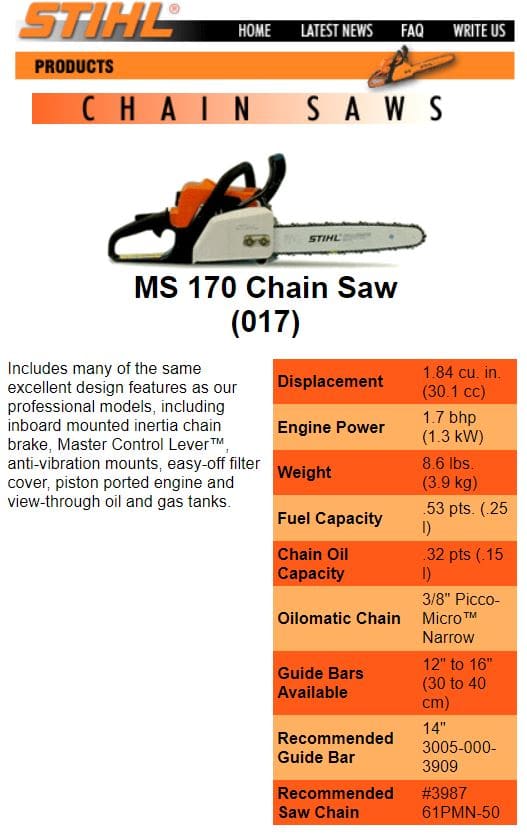 When you compare specs, they are basically the same chainsaw.
The MS series was simply a new name, but the newer 170s will be a bit different from the early models.
You will need to check the year made for your saw to determine the exact specs and features.
Stihl 017 Review
Check out the Stihl 017 in action in this video – you'll notice that it does lack power when getting through this 10 (or so) inch log.
Personally, if I was using this saw to cut wood for the fire, I'd only do branches up to 5 inches with it – a good size for a mini wood stove.
Using this small saw on thick logs just takes too long, as you can see in the video.
Better to get a more powerful saw like the Stihl MS 251 (45cc) or the Husqvarna 460 Rancher (60cc) for larger logs.
However the 017 is good for the right tasks – many people swear by them.
Great little limbing saw, easy to work on, and cuts well.
Also, many people prefer the 017 to the MS170 or MS171 believing that the earlier model Stihl saws were made better than the modern homeowner models.
The 017 is great to have on hand as a spare saw if it's listed for the right price.
Pros:
It's Stihl so it's made better than many other brands
A durable saw that lasts decades if cared for
Lightweight and maneuverable
This 017 review is helpful:
I've got an 017, and they're OK. You can pick up Chinese parts for next to nothing. They're nice and light, they're easy to start, and they rev nicely.

They're ideally suited to a 12″ bar. 14″ at a push but don't expect to bury it.

Quality wise they're built to a budget but really everyone should have one.
Cons:
Only for light work
Getting harder to find parts
Can have the odd problem
And to balance out the positive comments, here's a negative one from another user:
The 017 is cheap junk. If you enjoy spending more time working on your saws than using them, go for it.
But it's important to note that most people are very positive about the saw and have found it to be just right for yard work.
Stihl 017 Price And Parts
The 017 can usually be found in the US for under $75.
Check current prices today:
You should expect to get a tidy chainsaw in working condition for this.
Prices are increasing with shortages, however, so even the likes of the 017 might start commanding higher prices in certain areas.
You've always got to keep in mind the price of the new models:
Those saws are both really good for the price.
When you consider that you can get the new version with additional modern features (like improved anti-system), you don't want to go paying too much for a used 017.
017 Stihl Chainsaw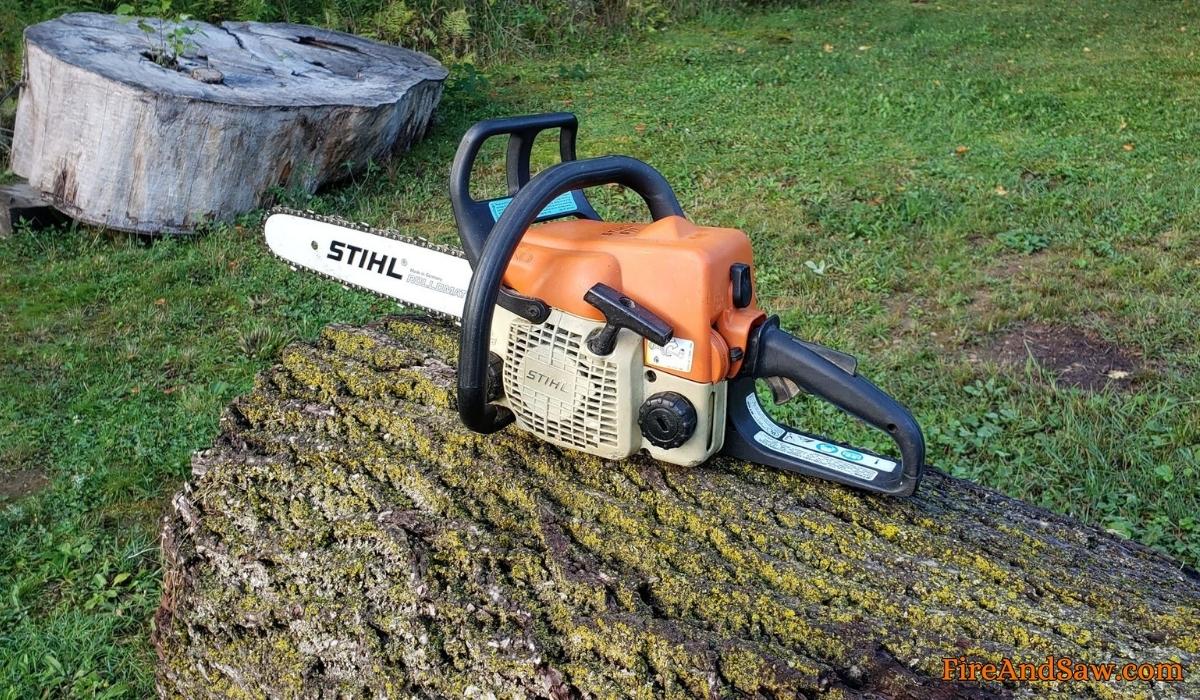 If you end up getting a Stihl 017 chainsaw, I'm sure you'll enjoy using it.
I know a number of people who really like it and use it often for a variety of light tasks.
Everyone needs a small chainsaw, alongside a mid-range and powerful Stihl chainsaw, and the 017 is a decent option. The Stihl 026 is another saw from the same era that is slightly more powerful and also worth considering.
Let us know if you have any questions in the comment section below, and check out these other interesting saws owned by Ed: the Stihl 056, Stihl 075, and Stihl 031AV.