So you need a chainsaw, and you're thinking of going with the Stihl 026. But is it any good?
Although the Stihl 026 is no longer in production, it is one of the most preferred chainsaws in the Stihl community. It's a 48cc chainsaw, usually run with a 16-inch bar, and suitable for processing firewood, dropping mid-sized trees, and clearing land.
Whether you're using it on the farm or at home, a Stihl 026 that has been looked after will be an excellent addition to your toolset.
When it was first sold back in the 90s, it was described as, "A mid-range professional saw – heavy-duty saw that makes the work easier."
While they are no longer for sale new, you can often find them listed for sale on online marketplaces. Stihl 026 parts are readily available, for example, the wide range on Amazon.
Stihl 026 Chainsaw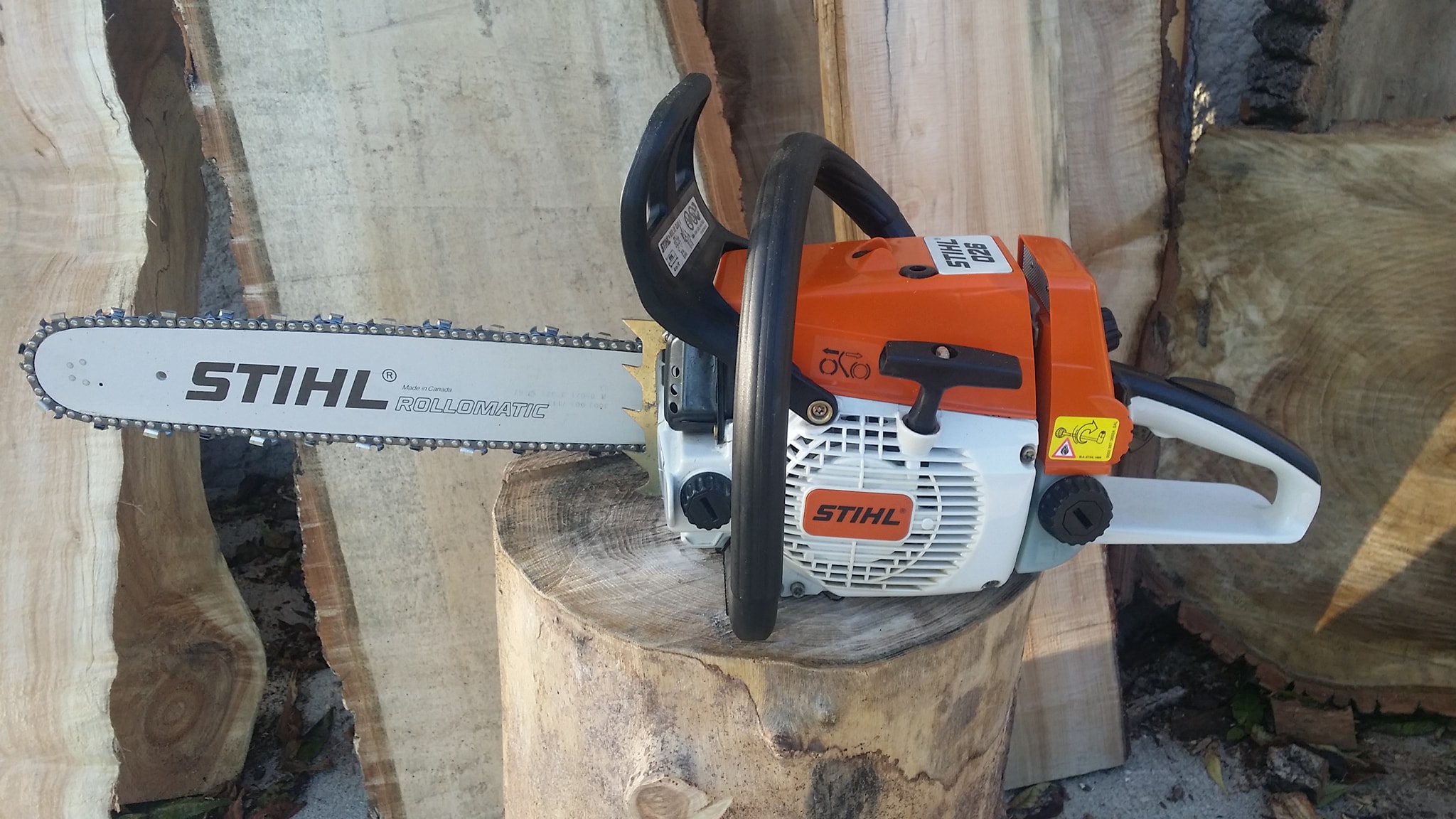 Whereas the Stihl 026 offers great functionality, you should note several aspects of the chainsaw before purchasing one.
For starters, consider your needs. If you go full lumberjack mode, a bigger and more powerful chainsaw will be better – you might even consider the 500i. However, the Stihl 026 is an excellent option for minor chopping, thinning, and general personal use.
Secondly, remember that you will need to purchase it second-hand as it's no longer in production. As such, you have to ensure the unit you are buying is still in good and working condition and offers more value for your money.
Stihl 026 Specs
You can compare the 026 with other chainsaws of its time in the chart above. You can see that it's more powerful than the Stihl 024 (41cc), but significantly less powerful than the 036 (61cc) or the 044 (70cc). It's also a more powerful chainsaw than the current Stihl MS180c.
The Stihl 026 is made of die-cast magnesium and injection mold polymer.
48.7cc engine
3.5 horsepower
Best with a 14 – 16 inch bar
Weighs around 10 pounds without fuel
Exact specs may vary depending on when and where your chainsaw was manufactured, and whether or not it's had any aftermarket work done on it.
Stilh Pro 026 Features And Benefits
There are several notable features and benefits of the Stihl 026.
20-Inch Sprocket Nose Bar Full Comp Chain
For basic cutting needs, the 20-inch sprocket nose bar full comp chain is highly effective. However, that's not all. The teeth are squared, and there's minimal spacing between them. This feature adds to the efficiency and speed of the chainsaw's cutting ability.
Throttle Lock
Anytime you deal with a power tool, caution is necessary. Any momentary loss of awareness or the device falling into the wrong hands can cause injuries or damage property. To help prevent such occurrences, the Stihl 026 comes with a throttle lock. Once active, the chain cannot propel even if you accidentally press the trigger.
Hand Protector
Adding to its safety measures, this Stihl chainsaw also features a hand protector. Should the chain break while in use, it can ricochet back from below and hurt you even if you are wearing gloves. Thanks to the metallic hand protector, you won't have to worry about that happening.
Stihl 026 Price And Parts

Since you can't find a new Stihl 026, this chainsaw has a vast price range.
Some of the factors that play a role in this include condition, how much you want it, and whether the owner still thinks it's useful. With all these in play, you can pay anywhere from $50 to a few hundred dollars.
Is it easy to find parts for the Stihl 026?
Although Stihl 026 replacement parts are not as available as those for newer models, they remain accessible.
You can find them on platforms such as:
Local Facebook Groups are another good spot to ask around for chainsaw parts. I've found there's always someone nearby with the parts I need.
Stihl 026 Review
When purchasing a chainsaw, the most important thing to consider is whether it can deliver on expectations.
With the Stihl 026, that's exactly what you get. It's simple yet effective. With the features it offers that support functionality and safety, it's a great tool for personal use. Moreover, you won't experience extremely rough vibrations when cutting, making the user experience more friendly.
However, if there's a drawback with this tool, it's that some spare parts might not be readily available at stores near you. Fortunately, you can still access them from various online platforms.
Pros:
Powerful chainsaw
Reliable when looked after
Durable – can take a bit of a beating
Most parts are easy to find
Cons:
Awkward choke
Doesn't have the most modern features
Stihl 026 Alternatives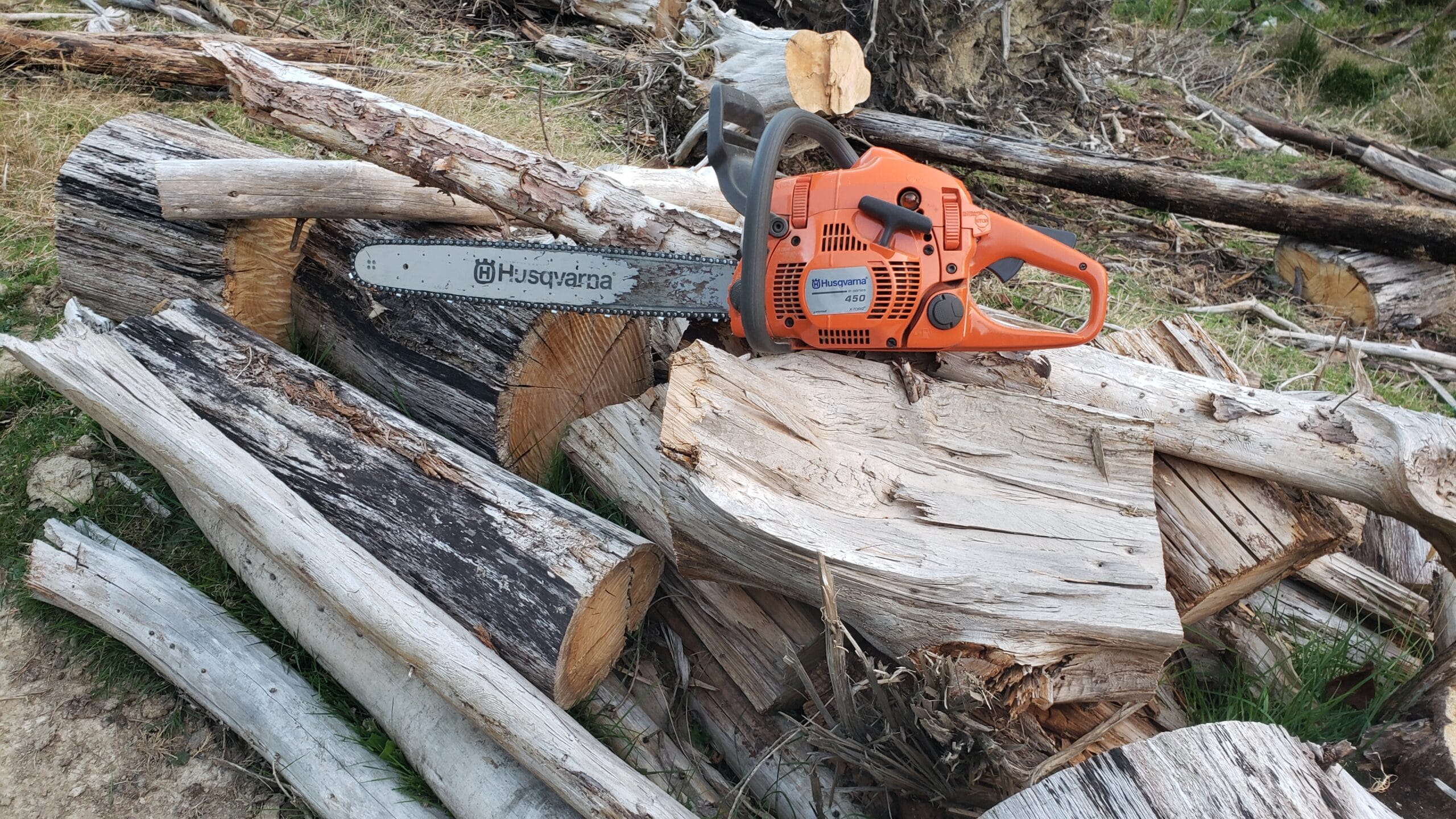 A chainsaw is not something you purchase frequently. For this reason, you need to be sure the brand and model you choose best suits your long-term needs. As such, an essential step when buying a chainsaw is assessing several options.
In this regard, the best alternatives of the Stihl 026 include the following models and brands.
Stihl MS 261
One of the alternate options to consider is another product from Stihl, the Stihl MS 261. This is a gasoline-powered chainsaw that offers professional-level performance and efficiency. It has an engine capacity of 50.2cc, delivering 3.0kW of power. At 4.9kg, it's light and also has an electric ignition, unlike the 026 model. Another key feature is its anti-vibration system that enhances comfort.
Husqvarna 460 Rancher
The 60-cc Husqvarna 460 Rancher is an all-around chainsaw. It uses petrol and has a bar length of 20 inches. To prevent dust and other debris from reaching the air filter, it has a centrifugal air cleaning system. Another key feature of this chainsaw is the combined choke and stop control. These features significantly reduce the risk of engine flooding and make starting the machine easier.
Husqvarna 455 Rancher
Another option to keep in mind if you need a high-powered and heavy-duty chainsaw for personal use and can't get that Stihl 026 you have your eye on is the Husqvarna 455 Rancher. It only weighs 12.8 pounds but has 3.5 horsepower. One of its unique features is its automatic chain oiler, making it safer and more effective as it delivers a steady amount of oil.
Stihl 026 Chainsaw FAQs
Do you have any reservations or concerns about the Stihl 026?
Here are some frequently asked questions by chainsaw enthusiasts such as yourself.
What CC is a Stihl 026?
The Stihl 026 is a 48-cc chainsaw. Whereas it might fall a bit short in this category compared to other chainsaws of its caliber, this shouldn't discourage you from seeking out and using this model. It's relatively effective and efficient thanks to the saw's squared teeth and minimal spacing.
Is the Stihl 026 a good saw?
To put it simply, yes. With the Stihl 026, you have a reliable asset for your domestic cutting needs. Whether it's for firewood, farming needs, or even outdoor escapades such as camping, it will meet your needs.
What year was the Stihl 026 made?
The Stihl 026 was introduced to the market in 1993. To attest to its effectiveness and efficiency, many people still use and prefer it now nearly three decades later, even if it's no longer in production.
What Stihl saw replaced the 026?
Though Stihl halted production on the Stihl 026, the company continues producing user-friendly and effective chainsaws. The MS 261 model replaced the Stihl 026.
How much compression Should a Stihl Have?
One of the key things to consider when choosing a chainsaw is compression. Stihl USA indicates its chainsaws offer a minimum compression of 110 psi. However, you'll find it varies with models, as some can read a bit higher or lower.
026 Stihl Chainsaw
Whether the Stihl 026 is great is beside the point when shopping around for a chainsaw because it's one thing buying a great chainsaw and another altogether having one that suits your needs. So, begin by determining how you intend to use the chainsaw to guide you on key aspects such as power output.
The Stihl 026 falls under the category of chainsaws designed for domestic use. As such, if you want a tool that can handle your farming and household firewood needs, it's a great option. Moreover, you can also take it with you when you go out into the woods. Take it from me. It's no fun running out of firewood when you are in a cabin in the middle of nowhere with no electricity during winter.
Ultimately, the Stihl 026 is a reliable chainsaw. All you need to do is make sure you purchase one in good working condition, and you'll be good to go. It's a good gas chainsaw, but for light tasks around the home, have you considered a strong battery powered chainsaw? Stihl have one of those as well!