The Stihl 026, MS260, and MS261 – which is best?
The production years of each are:
Stihl 026 | 1988 – 2002
Stihl MS 260| 2002 – 2011
Stihl MS 261 | 2010 – Current
And all three are professional Stihl chainsaws that run on from one another (260 replaced 026, 261 replaced 260) which is why they're often compared to each other.
The common question that gets asked is 'Which is better?'
All three are popular, sought-after chainsaws. They're all very good and worthwhile having, but the MS261 is considered the "best" by most people. It's by far the most powerful of the three, though they all weigh the same.
Stihl 026 Vs 260 Vs 261
| | | | |
| --- | --- | --- | --- |
| STIHL | 026 | MS 260 | MS 261 |
| CCs | 48.7 ccs | 50.2 ccs | 50.2 ccs |
| Horsepower | 3.5 hp | 3.2 hp | 4 hp |
| Displacement | 2.97 cu in | 3.06 cu in | 3.06 cu in |
| Power | 2.6 kW | 2.4 kW | 3 kW |
| Weight | 10.6 lbs/4.8 kgs | 10.6 lbs/4.8 kgs | 10.6 lbs/4.8 kgs |
| Bar Length | 16 – 24″ | 16 – 20″ | 16 – 20″ |
What is the best chainsaw out of the 026, 260, or 261?
You can see in this specs comparison table that the 261 has more power by far: 4 hp/3 kW compared to 3.5 hp/2.6 kW and 3.2 hp/2.4 kW.
The difference in power is very obvious when you run all three one after the other. The 261 out cuts the other two by a good margin.
There are different versions of each saw; both the 026 and MS260 have PRO versions, but these versions don't differ in power output. The difference between the base model and PRO version was in the additional features (for example, the 026 PRO has an adjustable oiler and decompression button which the base model did not).
You can read our 026 reviews, 260 reviews, and 261 reviews to see all the positive comments these saws get. They really are all good saws and you'd be lucky to have any one of them.
The 261 is simply the best of a good batch. It's lightweight, powerful, and users have relatively few problems with it.
026, 260, 261 Reviews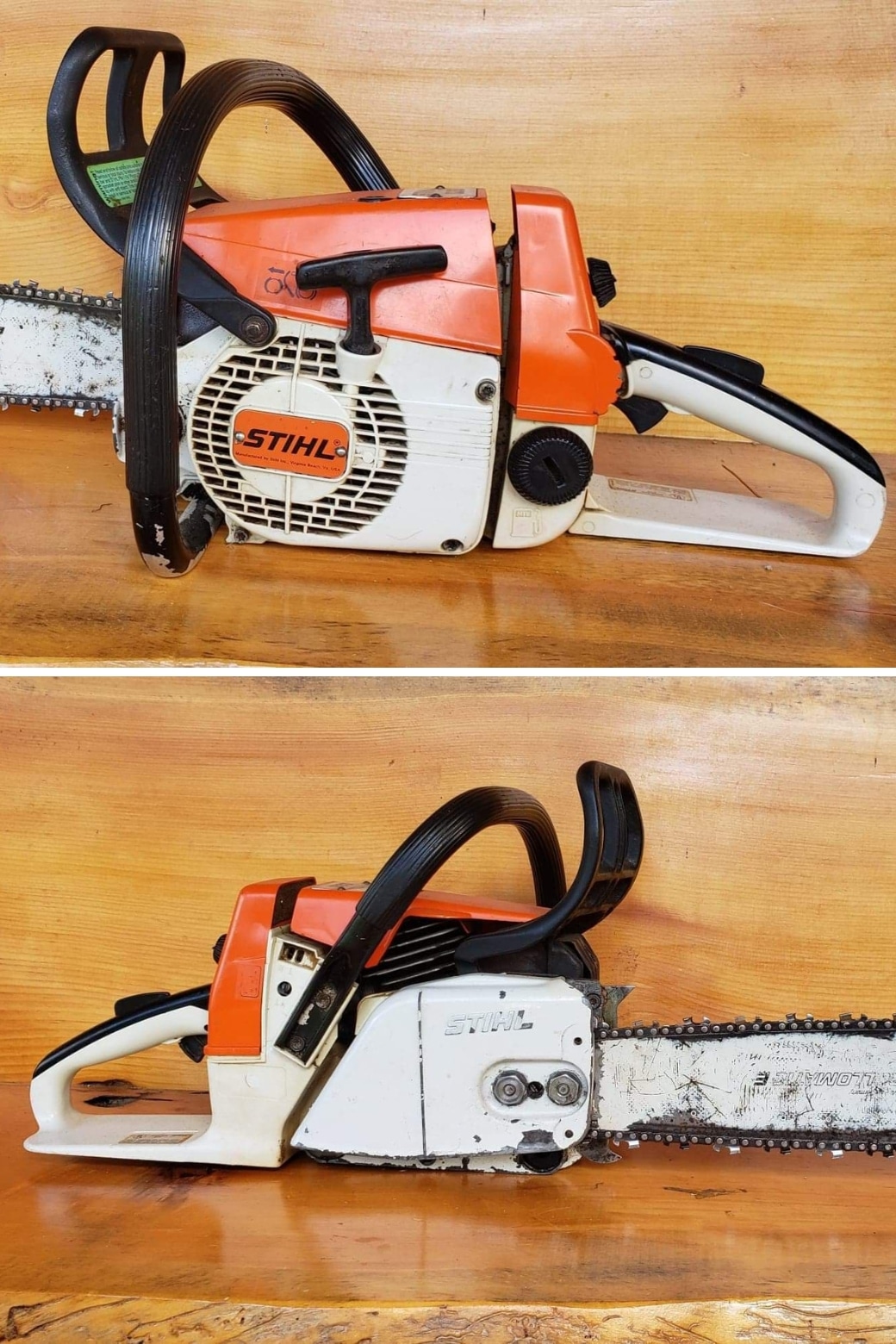 You can see the difference between these 3 chainsaws from the 80s to today.
The 026 was released in the late 80s and has that classic Stihl look – it's more akin to the older saws like the 075 or 031.
Comments from users include:
Don't depend on newer models, especially M-Tronic, keep these old saws alive. My 261c M-Tronic is one year old and idles too high. Can't get it right,
One of my favorite saws. Cut many cords and trimmed many trees. She is a keeper.
Perfect little firewood saw! Why people just throw these on the shelf and never use them is beyond me.
My love my 026 bought it new 30 years ago still runs like a champ!
One of the BEST saws they ever made.
It's a good predecessor to the 261 a little less HP but a well-made saw.
026 is probably the best homeowner saw hands down for their price/size.
Everyone I know has had their 026 for 15-20 years+ and not a single complaint. It isn't built for heavy work, but it's a great little firewood/limbing saw. If you plan on falling anything with a bit of girth, I'd get something bigger.
You won't see many complaints about the 026.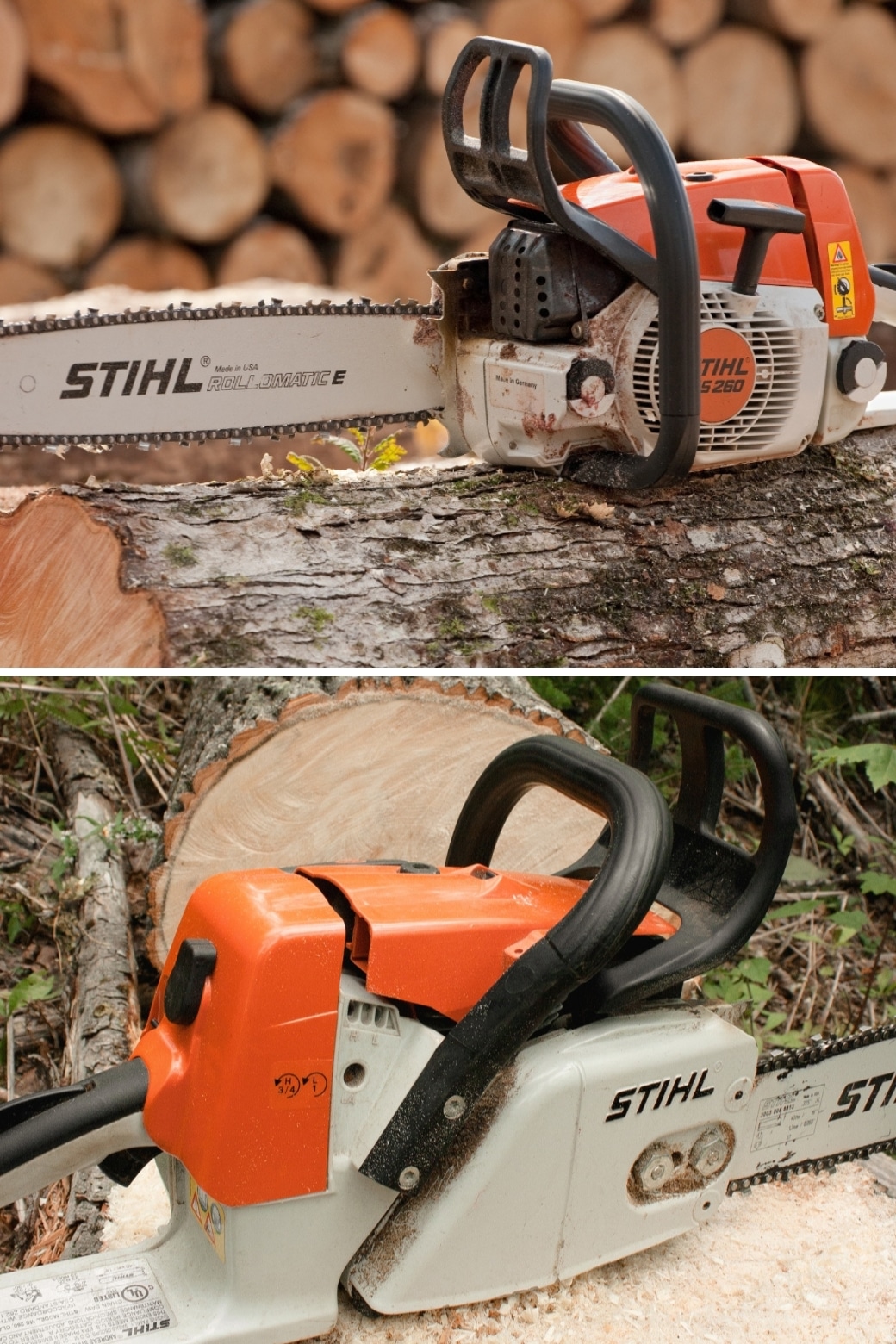 The MS260 came next with a much more modern look about it.
A few comments from users:
Love mine. Had to take the PRO badge off to tame it down a little bit.
Muffler mod and retune and they wake up nicely. Great power to weight.
I have one that has given me very little trouble. Great small wood/ limbing saw. No comparison to my 261, though.
Finally got my hands on one and was very disappointed with it. Granted it was after I'd been running a 361, 462, and 461. My MS291 has more snot than the MS260.
It was Stihl's best-selling saw for all the time it was made. Lightweight (10.5 lbs) and powerful for a three cubic inch saw. The 261 has way more power.
Absolute garbage. If you ever see one, buy it and send it to me for proper disposal.
I bought one about 16 years ago and it is still running well. It has 3.2 horsepower and which is a lot less than the current 261 at 4.0 horsepower. I only use mine for small jobs like trimming because I never considered it to have enough power for firewood work.
It's a great light-duty pro saw but I just purchased a 261 to replace it.
Solid saw in that CC class, hard to kill, good balance, I run a 20″ .325 on both of mine.
You'll see this type of comment again and again, "It's a good saw but get a 261."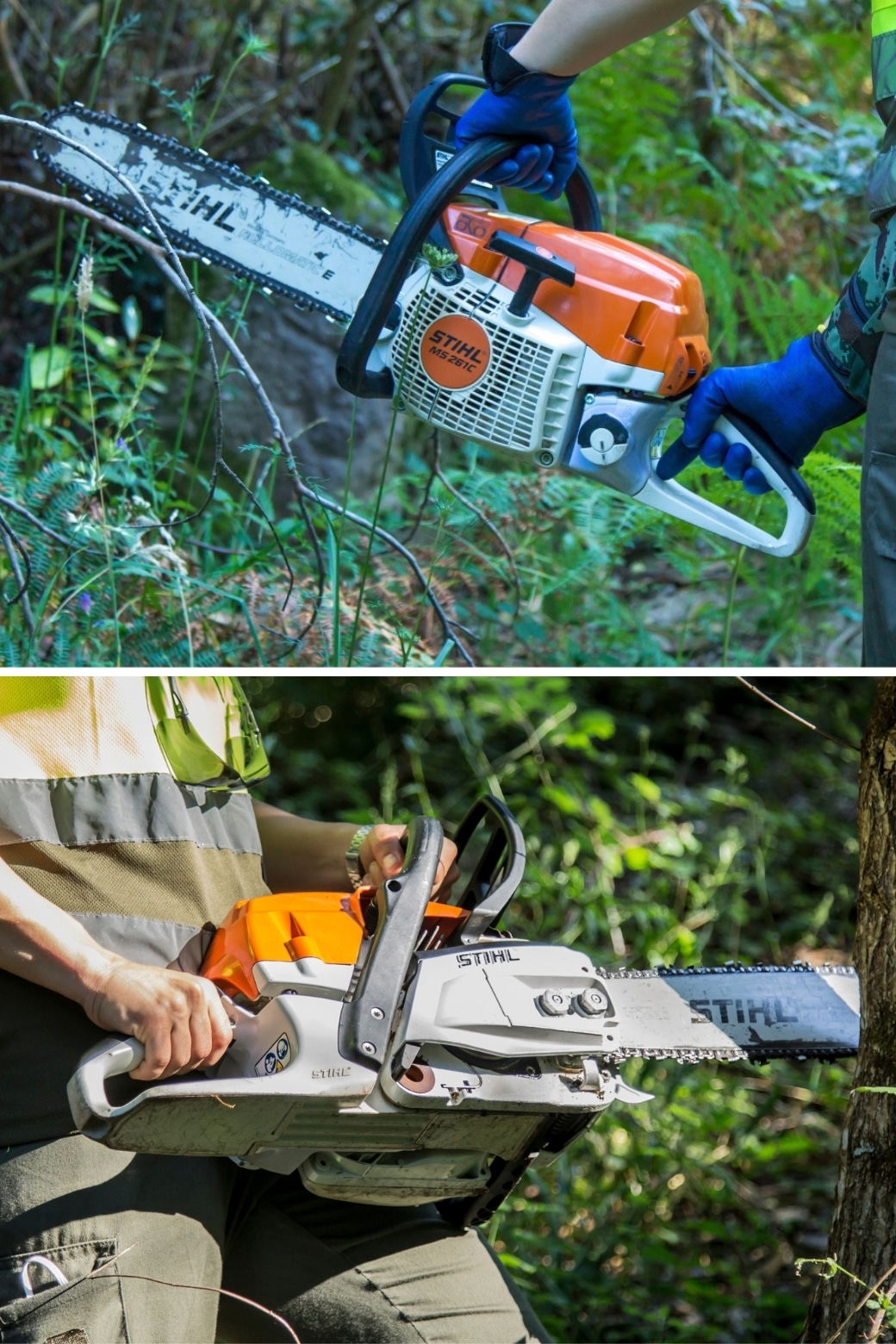 And the 261 has that newer Stihl look.
It's commonly referenced as one of the best, if not the best, all-around Stihl chainsaw.
Comments from users:
I have owned a 260 Pro but the 261 is still a better saw. Sold my 260 when I got a 261 it's that much better.
It's a beast for its size. Made quick work of a down white pine. It'll get another couple of tanks run through it tomorrow on a big cherry. Anybody contemplating buying this saw, just buy it, you won't regret it. For sure my new favorite!
261 is such a nice saw. Great power-to-weight ratio. I have no doubt this saw will last me several decades.
Love mine! Muffler mod and recalibration make a big difference too!
They are little rocket ships. You'll be impressed.
The only complaint I have with the 261 is that it gets the job done too fast.
261 has a magnesium piston which makes it lighter and can be bought M-tronic. It's pretty much a mini 400c.
Not everyone loves it, but 95% of people using it do. And that's a better rate than some saws!
Which Is Best: 026, MS260, Or MS261?
Just like 9 out of 10 dentists recommend Colgate, 9 out of 10 Stihl chainsaw fans would say the MS261 is the best.
It's the most powerful saw of the three, plus it's the newest. This means it's easier to find parts for it if needed, and support might be better as well.
The 261 is a great firewood saw for those wanting something with an 18 – 20″ bar. It won't bog down as the homeowner or rancher-level saws will in some wood.
All three of these saws, the 026, 26o, and 261, ] are excellent Stihl saws – even if the 261 did make our list of the worst Stihl chainsaws as well. This has to do with the M-Tronic versions which not everyone appreciates!
Let us know your thoughts and experiences in the comment section below.