The Stihl MS880 is a beast of a chainsaw!
It is one of Stihl's most powerful saws at 121 cc, 8.6 hp, and weighing 22 lb. It's considered one of the best professional logging chainsaws ever.
It can take some of the longest bars out there, with Stihl recommending it for use with 21, 25, 30, 36, and 41″ Stihl guide bars. This makes it ideal for demanding forestry work, milling, and other tree care applications. People often run them with 59″ bars when needed as well.
The MS880 entered production in 2004, following on from the STIHL 088, and is still available new in some parts of the world. However, production in Europe ceased in 2019. The MS881 is a newer version of the saw.
Here's what you need to know about the MS 880.
Stihl MS 880 Chainsaw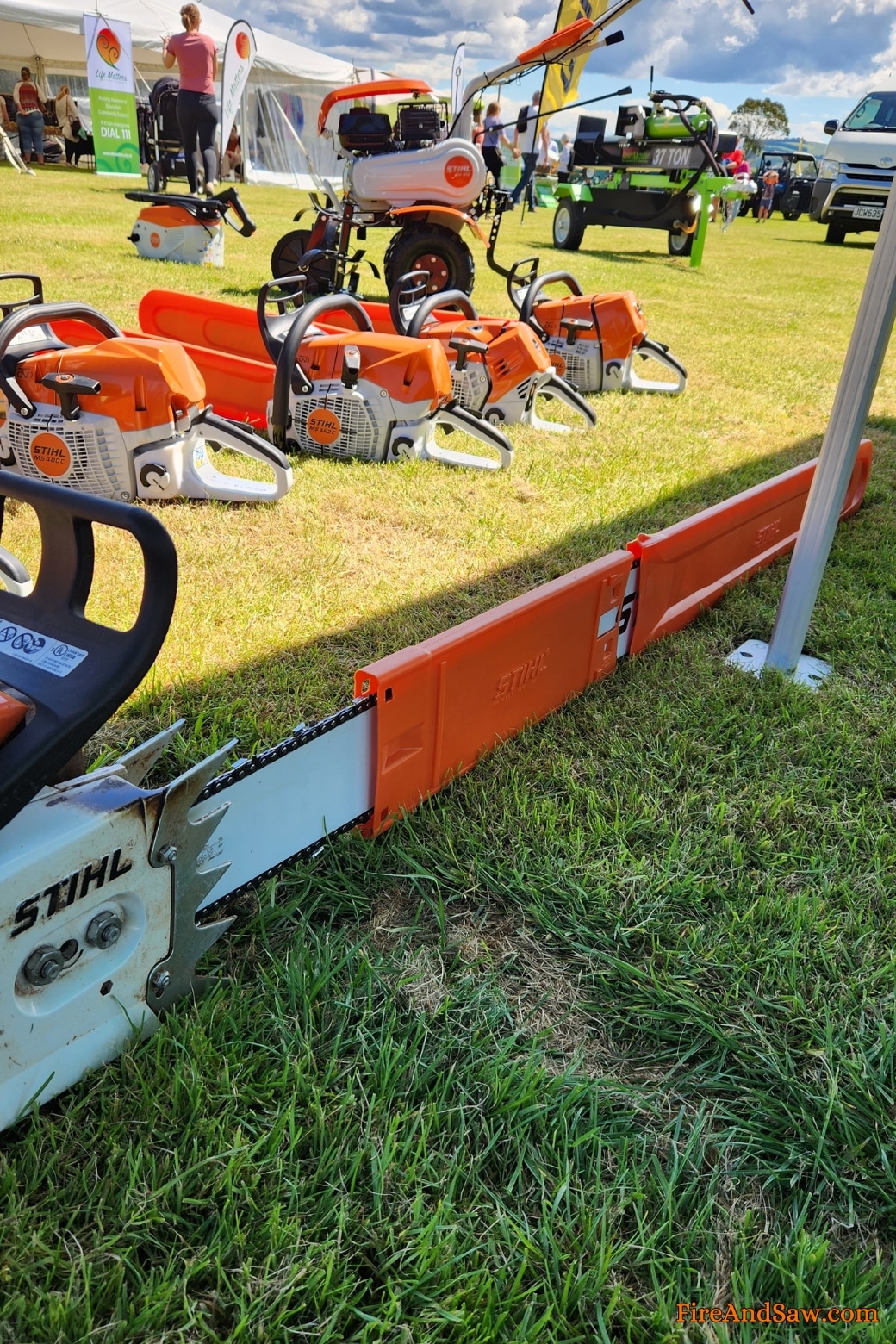 One wise man said about the 880:
One generally doesn't buy an MS880 because he needs one, he buys it because he wants one.

Then after 2 years of never using it, he sells it to the next guy that wants one.

I personally have only had mine one year, and have never put it in wood, so I'll probably be selling one next year. ?
And while that's a funny summary, it's not completely true!
There are hundreds of guys out there using the 880 every day for felling trees and milling logs. Just check out the #MS880 hashtag on Instagram to see the wide range of applications.
For example, milling:
View this post on Instagram
Bucking wood:
View this post on Instagram
Felling trees:
View this post on Instagram
And it's a saw that's often modified:
View this post on Instagram

It's not a good saw for limbing, pruning, or your average firewood duties, as it's big and heavy. The 500i is a good alternative as a powerful pro saw that's a lot lighter and easier to maneuver.
Nor do you want to be climbing with an 880, though I have seen it being done!
Stihl MS880 Specs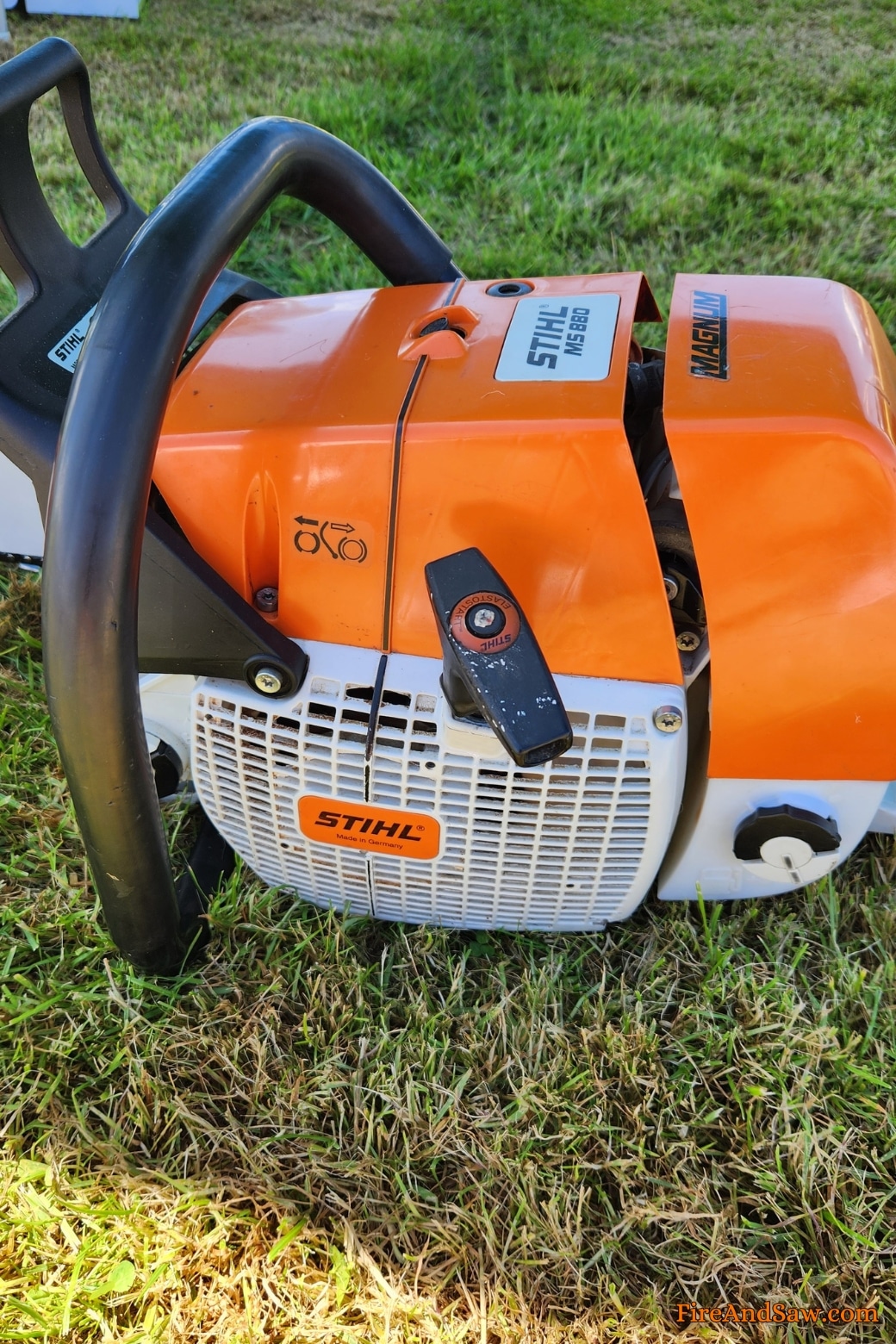 The MS880 is made in Germany, where all of Stihl's most powerful saws are produced.
Specs:
7.42 cu in, 121.6 cc
8.58 hp, 6.4 kW
11,000 rpm max, 2,700 rpm idle
60mm bore, 43mm stroke
21.6 lbs, 9.8 kg dry weight
Electronic magneto ignition
Magnesium casing
Stihl describes the saw as:
The most powerful series-produced chainsaw in the world.

Decompression valve and STIHL ElastoStart ensure an effortless chainsaw start, HD2 filter guarantees a long filter life, tool-free fuel cap for safe and easy refuelling.
It has all of the best features you'd expect on a saw of this caliber, including carburetor heating, a Stihl Ematic system, and a single lever master control.
It's a "top model for professionals" and specially designed as a logging and forestry chainsaw. In the case of the 880, the Magnum label doesn't mean anything. They are all Magnums.
Stihl MS880 Review
Check out Human's unboxing and video review of the 880 in this video.
You'll see that it's not a saw for novices – you really need to know what you're dealing with.
Here are some reviews, comments, and comparisons from FB…
From the Stihl FB group:
I reckon the 084 out cuts the 880 by a fair bit, I was not impressed by the 880, the 881 seems decent but the 084 is the pick of them, but some parts are hard to find but other model parts can be made work
And Jonathan said:
I like my 880. The only problem for me is the weight. I have run 3 chains still on the 3rd.

I can handle the 661 much better. Maybe I am just getting old. Lol.
Martin shared:
I bought mine before hurricane Hermine. I chose a 60″ bar and 41″ bar with four chains was $1750 out the door. I felt like it was a great investment, and still is.
Stihl 880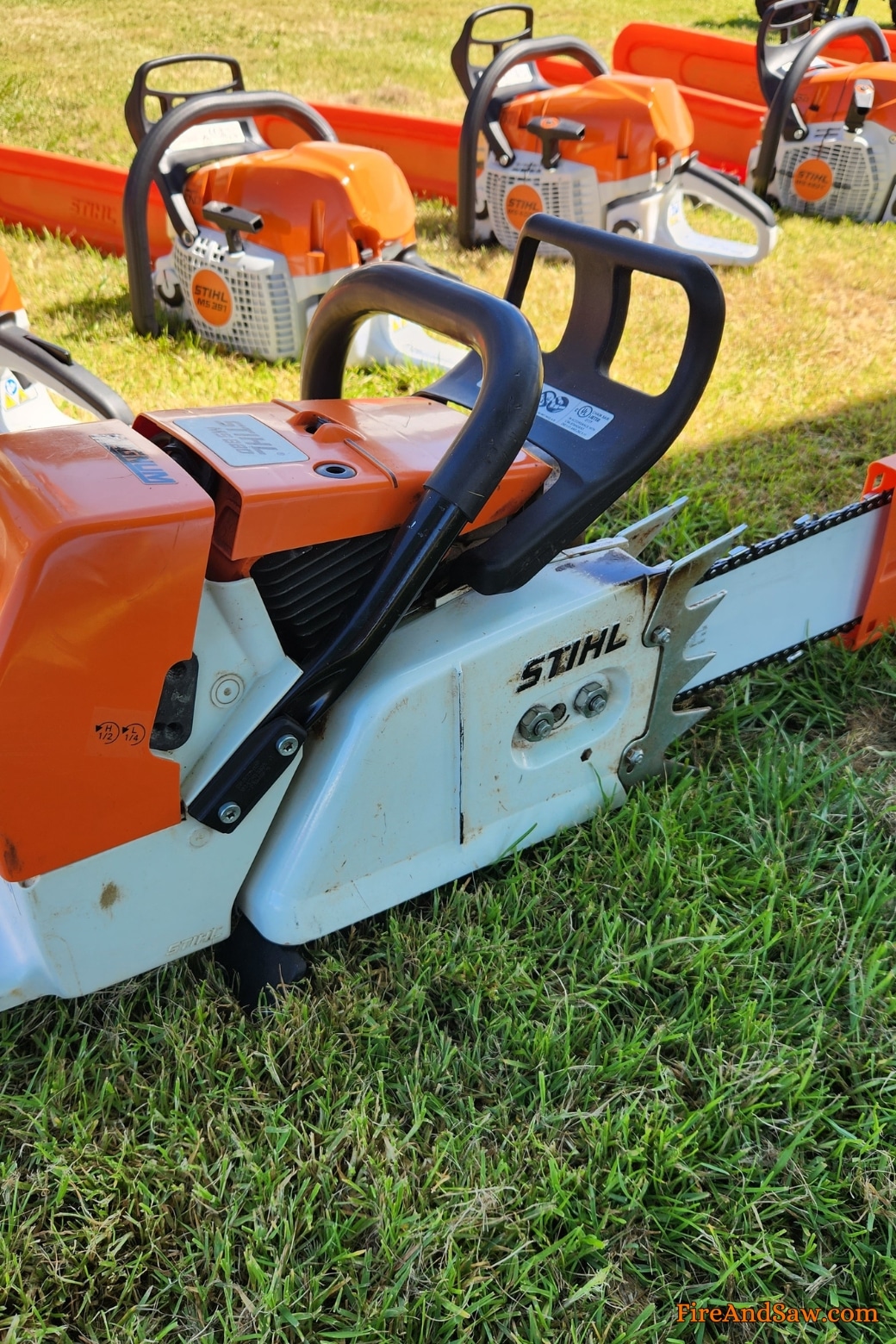 The MS880 is a popular saw for Alaskan Mills but if you want something cheaper consider the Holzfforma clone G888.
Some people prefer these copy saws rather than burn up a very expensive Stihl, though they're not going to perform as well.
Other good alternatives for mills include the 090 or the 070 – even more powerful old Stihl saws!
What are you using an 880 for? Or what are you looking to use one for?
Let us know down below.
See our guide for buying a second-hand chainsaw in order to avoid being scammed or buying a lemon!