The STIHL 039 is a powerful 64.1 cc chainsaw from the 90s. It was produced from 1992 – 2000.
It's NOT a professional saw but is at the top end of the Stihl homeowner range. It's a series 1127 chainsaw that was followed up by the 390 Farm Boss (2000 – 2009).
The 039 is a bigger version of the STIHL 029 (also 1992 – 2000), which was followed up by the 290 Farm Boss. All of these saws are great for light to medium-level jobs like firewood, felling, and pruning.
*Check current 039 prices on eBay.
Stihl 039 Versions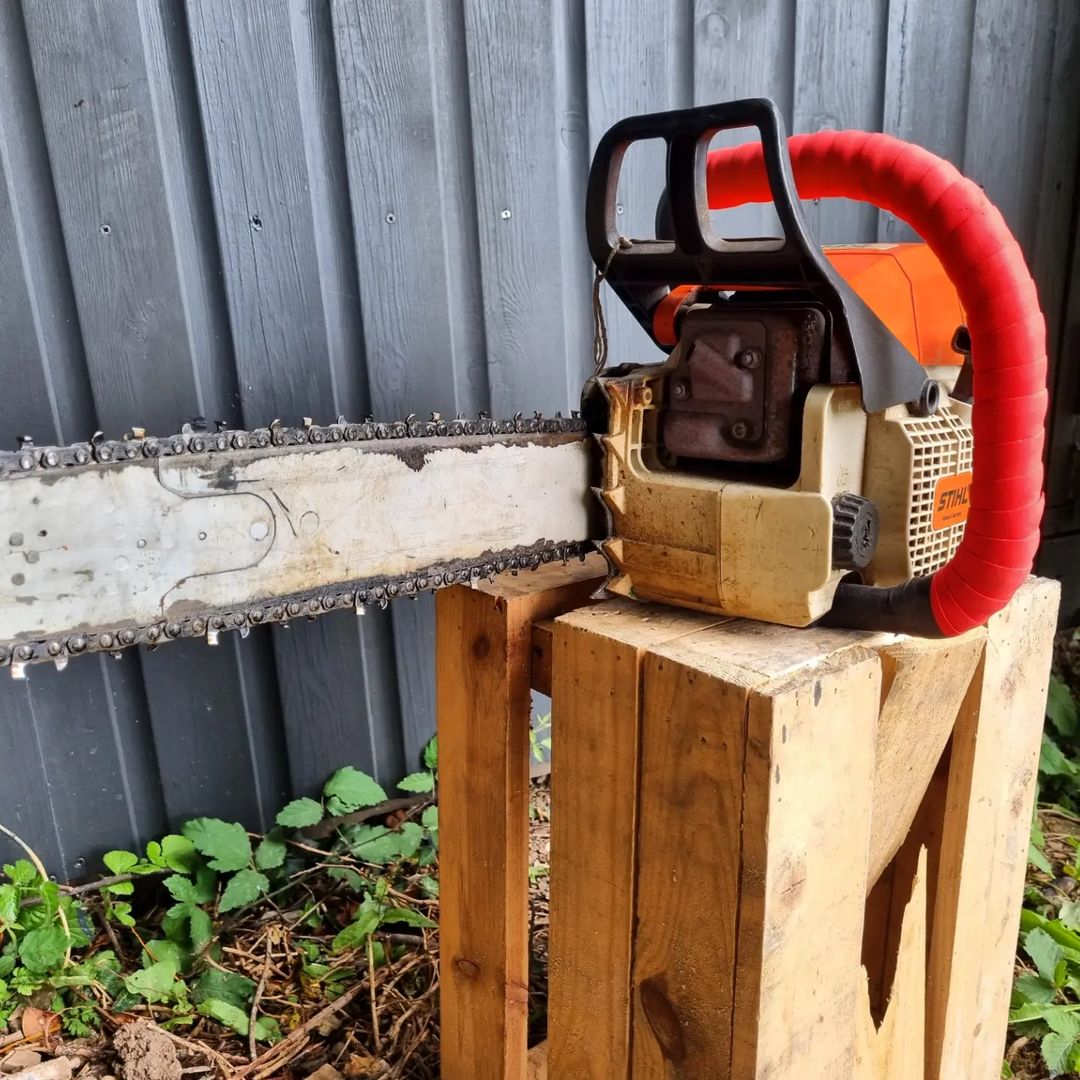 There is only one version of the STIHL 039 – it's a bit unusual when you compare it to the 038 versions (there are 10)!
You will see some people talk about an '039 Super', but this isn't an official Stihl chainsaw. This is an 029 Super that has been converted to a 039 and people call it an 039 Super – but it's not a natural Stihl chainsaw.
You might also see STIHL 039 AV listed in certain places, but being a 90s-era saw, they all have an AV system. It was standard by that point and no longer designated on the tag.
Stihl 039 Reviews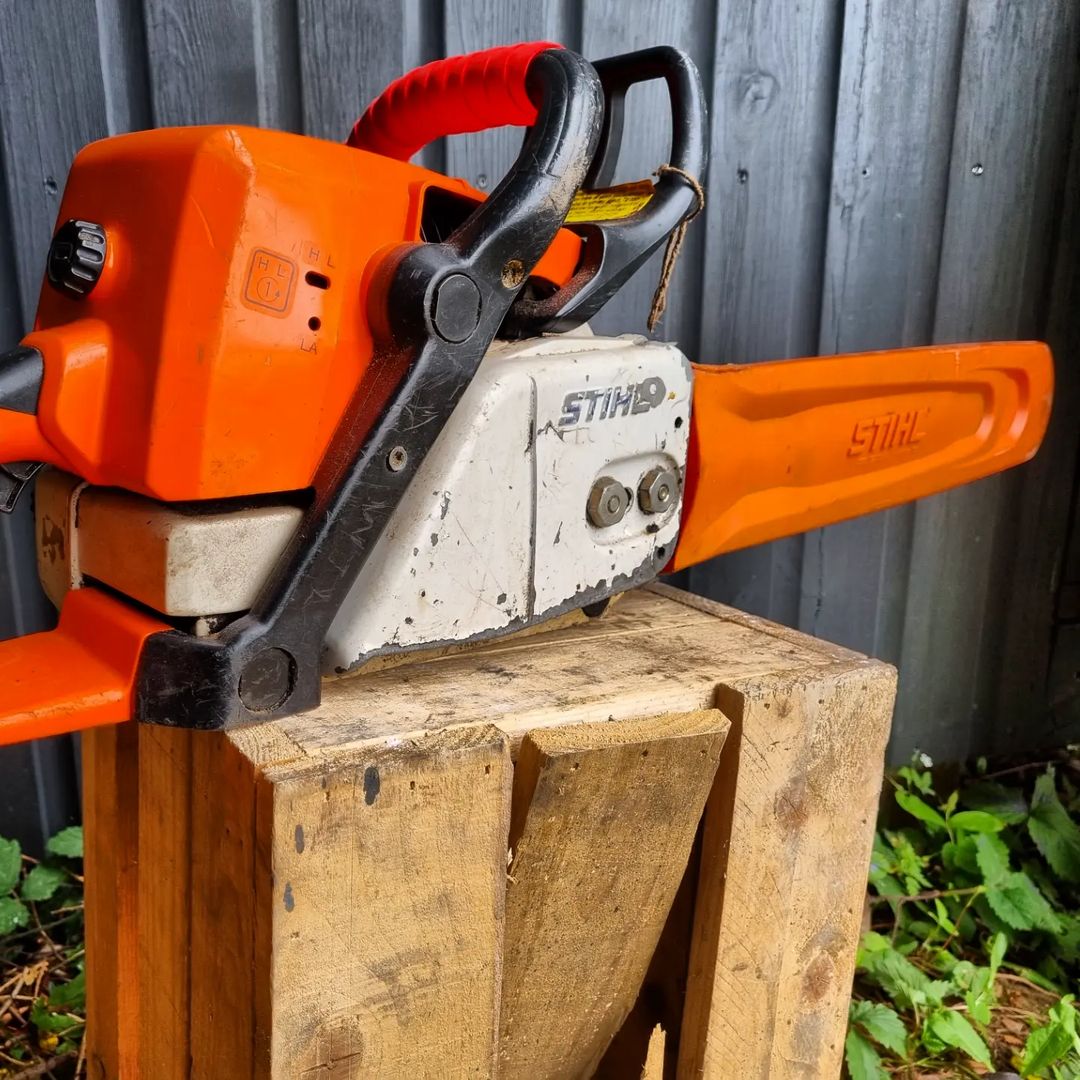 The 039 is generally well reviewed – at least, it's considered a lot better than other Farm Boss chainsaws which feature heavily in our worst Stihl Chainsaw round-up.
Here are some comments and reviews of the 039 from users in the Stihl Chainsaw Fans FB group.
Positive comments/pros:
Had 1 for over 20 years, was an outstanding saw…
I've got one. Put it to bed for a 362 recently. Good saw but seemed heavy compared to the 362.
It's only good til it's no more good, it's a Stihl so there that, you'll be good as long as it runs.
All the saws starting with 0 are as good as saws today. Stay away from anything saying farm boss.
Better than a hand saw.
I liked mine before it was stolen. It treated me good. No problems.
It's heavy but a really good saw.
039 are great saw if you put in a pop-up piston with caber rings and a muffler mod I have one for sale built like that, she just rips.
Compared to the MS 391 or 390 the 039 is better.
Stéphane said about the 039:
It's an old gen homeowner saw – 65cc. Power/weight ratio is not the best you will find but it's good for a little firewood activity. Exhaust rusting seems to be a common issue on it. Stihl 036 (64cc) is so much better but not easy to find in good conditions for 200$.
Merle said:
039 is a 2 piece, clam shell engine designed for farm/homeowners/firewood cutting—personal use mainly. Used for lighter use, the 039 will last for several years but heaver use, it will die. The 039 can be helped by adding a pop up piston, modified muffler and slight porting.
Cam said:
I started my tree company years ago with a 039 and a Echo climbing saw. Now I have tons of saws but I still grab the 039 all the time but I wouldn't spend anymore that 250 for one not knowing the back ground
Negative comments/cons:
I was disappointed in mine honestly, my MS 261 outdoes it all day long
I stopped using that saw when I discovered 036 pros and 044 will smoke those
I had 039 but it had endless bar oiling problems. I traded it and bought a 044 what a difference.
This model is known for cracks in the fuel line. If so, go through the carb also, as crud will be in there too.
If you get a 362 you won't even think about the 039 anymore.
Don't waste your time and money on those non-pro models.
And Tom said:
036, 360, 361 etc are pro saws.

There is a huge difference in build quality and performance between them and the 039 390 391 series which are home owner grade saws.

The 039 is an ok saw but the 036 has more power and will last much longer. Pro saws are much easier to work on too.
Mostly, users are happy with the 039s so long as they use them as designed.
Specs And Features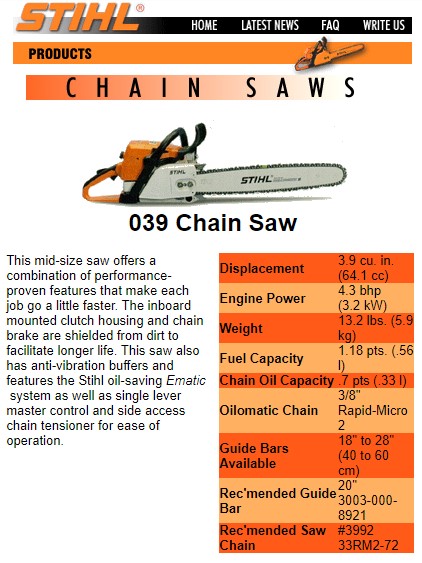 This mid-size saw offers a combination of performance-proven features that make each job go a little faster. The inboard mounted clutch housing and chain brake are shielded from dirt to facilitate longer life. This saw also has anti-vibration buffers and features the Stihl oil-saving Ematic system as well as single lever master control and side access chain tensioner for ease of operation.
| | | |
| --- | --- | --- |
| Specs | Stihl 029 | Stihl 039 |
| Displacement | 54.1 cc / 3.3 cu in | 64.1 cc / 3.45 cu in |
| Power | 3.7 hp / 2.7 kW | 4.4 hp / 3.2 kW |
| Bore | 45 mm | 49 mm |
| Stroke | 34 mm | 34 mm |
| Weight* | 13 lbs / 5.9 kgs | 13 lbs / 5.9 kgs |
| Idle RPMs | 2,700 | 2,800 |
| Max RPMs | 13,000 | 13,000 |
| Fuel Capacity | 0.56 L / 1.18 pts | 0.56 L / 1.18 pts |
| Chain Oil Capacity | 0.33 L / 0.7 pts | 0.33 L / 0.7 pts |
| Bar Length | 16 – 20 inches | 16 – 20 inches |
Bar size comments:
I run a 20 and it handles any hardwood just fine. Was surprised by the change in kickback between 18 and 20. Seems like it doubled…
I've been running a 25" (84 DL) for years on mine.
Well well-balanced saw with a 20″ bar on it.
I'm running a 20" on my 039 and it's never felt underpowered. I did open the muffler up two years ago and after a lot of carb tuning it's been great ever since.
A 20″ will be no issue for that saw. It could even run a 25″ if needed. It will be happiest with a 20″ though.
More info can be found in the STIHL 039 manual (download here).
Price And Parts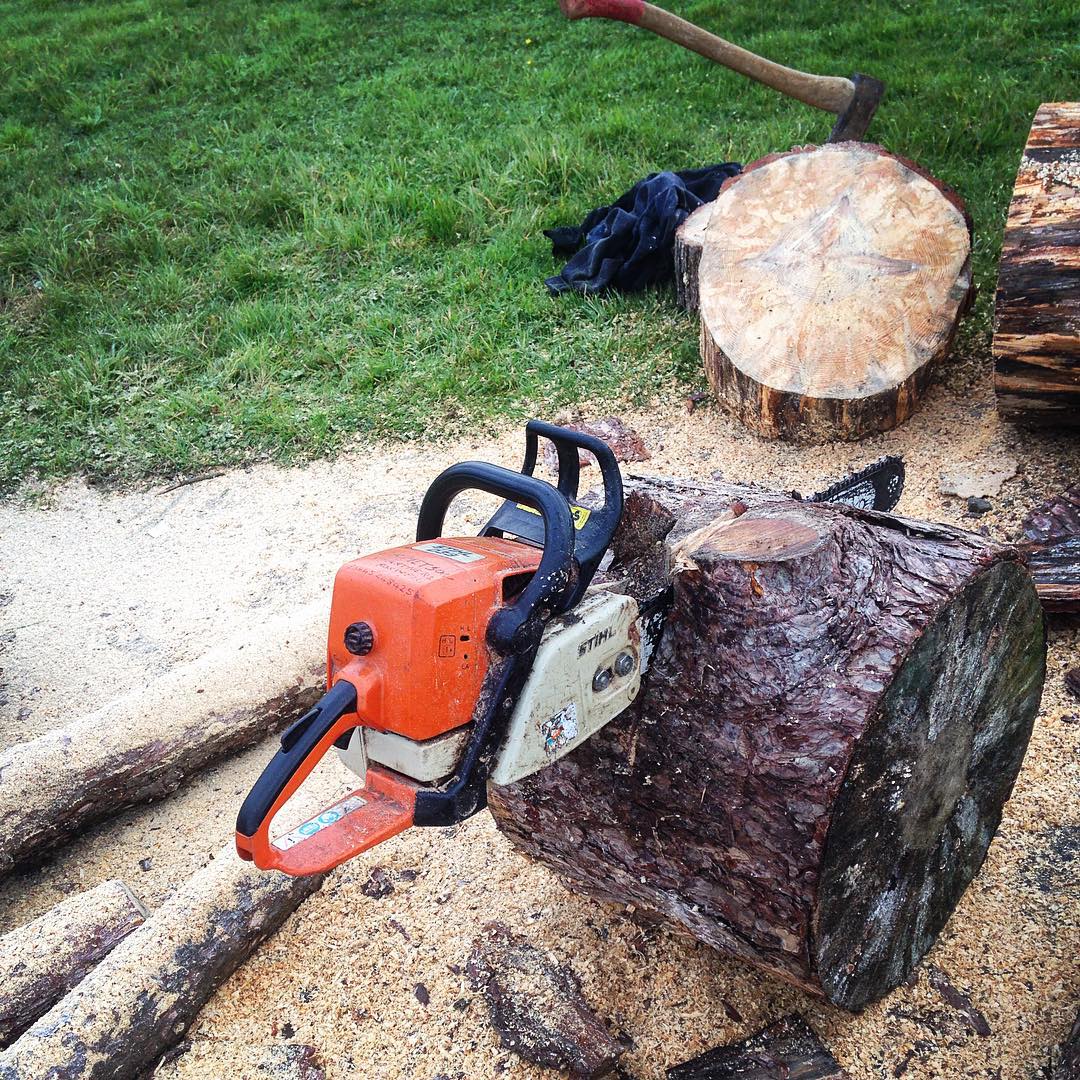 The 039 isn't the most sought after or valuable chainsaw, but a good working model can still be worth a few hundred dollars.
On eBay at the time of writing, prices for working chainsaws are between $300 – $700. But eBay is generally more expensive than other online marketplace prices.
Other comments on the price for an 039:
I'd go $150 tops, if it fires up.
$100 isn't a bad gamble. I sell running, cutting 039s for $350 in Kentucky.
039 is decent. Heavy for it's power but alright. Easy to work on. I've sold them for 350$.
Parts are reasonably easy to find on Amazon (aftermarket), H L Supply (OEM and aftermarket), and eBay.
STIHL 039 Chainsaw
The STIHL 039 is a good chainsaw for homeowners but isn't ideal for heavy users. Those who don't expect it to act like a pro chainsaw are usually happy.
If you are used to pro saws, the 039 will likely be a disappointment, though it can be a decent backup to a better saw. At 64 cc, it's still a decent-sized saw.
If you have an 039, or you've used one, let us know your thoughts in the comment section below.