Who owns Ego Power Tools?
And where are EGO products made?
The EGO brand, of course, is known for its battery-powered lawnmowers, EGO chainsaws, blowers, trimmers, pole saws, and a whole lot more. Their products are on the higher end of the 'electric tools for homeowners' spectrum.
This is who makes EGO Tools, plus a bit of background on the EGO company – it has made a least one man a Billionaire!
Who Owns EGO?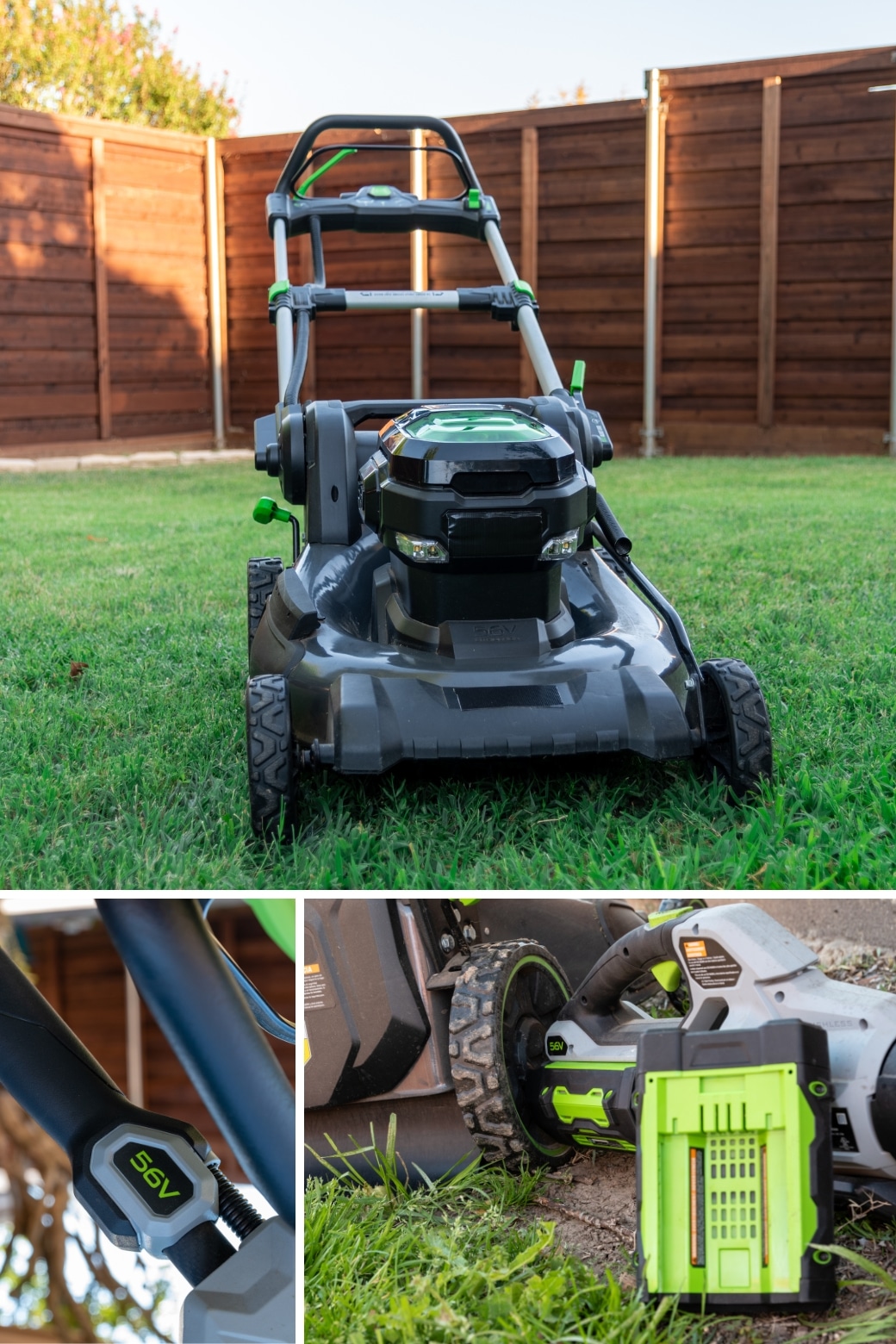 EGO Tools are owned by a company called Chervon – not to be confused with Chevron energy.
The company is based in Nanjing, China, and is headed up by billionaire CEO Long Quan Pan (official title: Chairman/CEO/Executive Director/Co-Founder, Chervon Holdings Ltd.).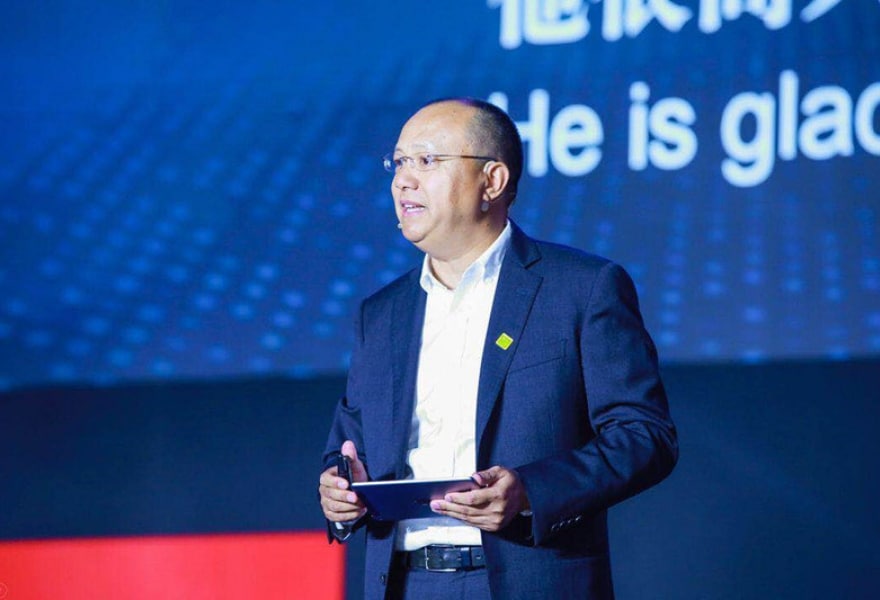 Chervon was founded almost 30 years ago in 1994 and was publicly listed on the Hong Kong Stock Exchange in December 2021.
The EGO brand was introduced by Chervon in 2014 – EGO wasn't bought out and brought into the company, as other brands have been, it was started by Chervon.
Other Chervon brands include:
FLEX – hand tool and angle grinder company, bought by Chervon in 2012
SKIL – similar to EGO, another power tool brand, bought off Bosch by Chervon in 2017
DEVON – a brand established by Chervon for the Asian power tool market
X-TRON – power tools for the Asian construction and home-improvement industries
Chervon also manufactures tools for other brands in their facilities, a process called OEM (original equipment manufacture).
For example, the Kobalt tools brand is owned by and sold by Lowes. However, these tools are made by Chervon in their plants.
On their site, Chervon shares this about EGO:
Introduced in 2014, the groundbreaking EGO POWER+ platform is rated #1 in the industry based on power, performance, durability, and value.

All EGO POWER+ products share the unique ARC-Lithium™ Battery and Charger system, allowing for complete interchangeability among all EGO products. Each EGO POWER+ product is designed to provide superior performance to make yard maintenance easier and more enjoyable.

EGO delivers on the promise of "The power and performance of gas/petrol without the noise, fuss and fumes."
EGO Power Equipment is sold all around the Western world, including the US, Canada, Australia, New Zealand, the UK, and Europe. They have offices and distribution centers in many of these countries.
Where Are EGO Tools Made?
Chervon has production facilities in Nanjing, China, Steinheim, Germany, and Binh Duong, Vietnam.
While it's unknown what proportion of each brand is made in which facility, it's likely that EGO tools for the US market are made in China.
Their tools are known to go through a rigorous research and development phase, and the production is said to be a clean operation too.
EGO has grown into a respected brand with a loyal following in all of the countries it is sold. There are large EGO communities on FB and other platforms where you will find thousands and tens of thousands of raving fans.
EGO Company FAQs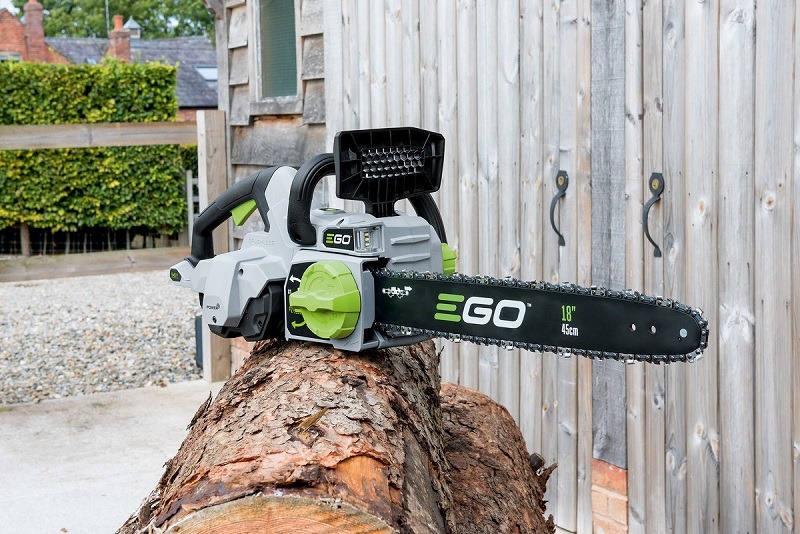 What country is EGO made in?
EGO products are made at the CHERVON Green Power production facility in Nanjing, China.
Chervon also has manufacturing facilities in Germany and Vietnam, though it's likely these are dedicated to producing products other than EGO.
Who owns the EGO company?
EGO is a publicly listed company on the Hong Kong Stock Exchange.
It is owned by its shareholders, one of whom is the CEO Pan Longquan who holds a large percentage.
Is EGO owned by Lowes?
EGO is not owned by Lowes.
You will find EGO products at or on Amazon, Walmart, Lowes, Ace Hardware, and Acme Tools, among other retailers.
Is EGO a good brand?
Many people have found EGO power tools to be reliable, durable, and effective.
Overall, it is a good brand that is always seeking to improve its products. For example, the EGO PS1000 telescopic pole saw is a big improvement from the older MPS1000 pole saw.
Is EGO Made in the USA?
EGO tools are not made in the USA.
There are rumors that some of the research and design is done in the US, though this has not been confirmed.
How long has EGO been around?
EGO has been around for almost 10 years.
The brand hit the US market in 2014.
Are EGO and Ryobi the same?
EGO and Ryobi are not the same.
TTI Group owns the Ryobi brand.
Are EGO and Greenworks the same?
Ego and Greenworks are not the same.
Greenworks power tools are owned by Sunrise Global Marketing.
How long do EGO products last?
This depends on the tool and how often it is being used.
It also depends on how it is cared for. Ask members of the EGO Power Tool Owners group on FB for their experiences with specific tools.
Does EGO honor a warranty from Amazon?
If you buy on Amazon, make sure it is sold by Amazon.com and not a third-party dealer.
Full warranties on EGO items may not be honored for purchases from unauthorized sellers. If in doubt, don't risk it.
EGO Company
The EGO company is all about electric power tools – this is what they do.
As much as any of the older brands, like Milwaukee or Makita, EGO is in the game for the long run. They invest heavily in building the brand and the quality and capabilities of their tools.
Lastly, get your gear during an EGO sale and you'll be laughing all the way home!