The Husqvarna T540 XP is a pro-level top-handle saw used mostly by arborists and other tree care workers.
It gets mixed reviews. Some guys say things like "What a beast!!! New T540 XP Mark iii. Just got it, love it!" and others will reply "I hope they are better than the Mark I and II. They were both junk compared to 201T."
There are three versions of the T540, including the T540i battery-powered chainsaw, which we won't be covering here, but some versions are better reviewed than others.
*The Husqvarna T540 XP Mark II is listed for sale on Amazon here. The Mark III is for sale on Northern Tool here. New and used T540s are for sale on eBay here.
Husqvarna T540 XP Versions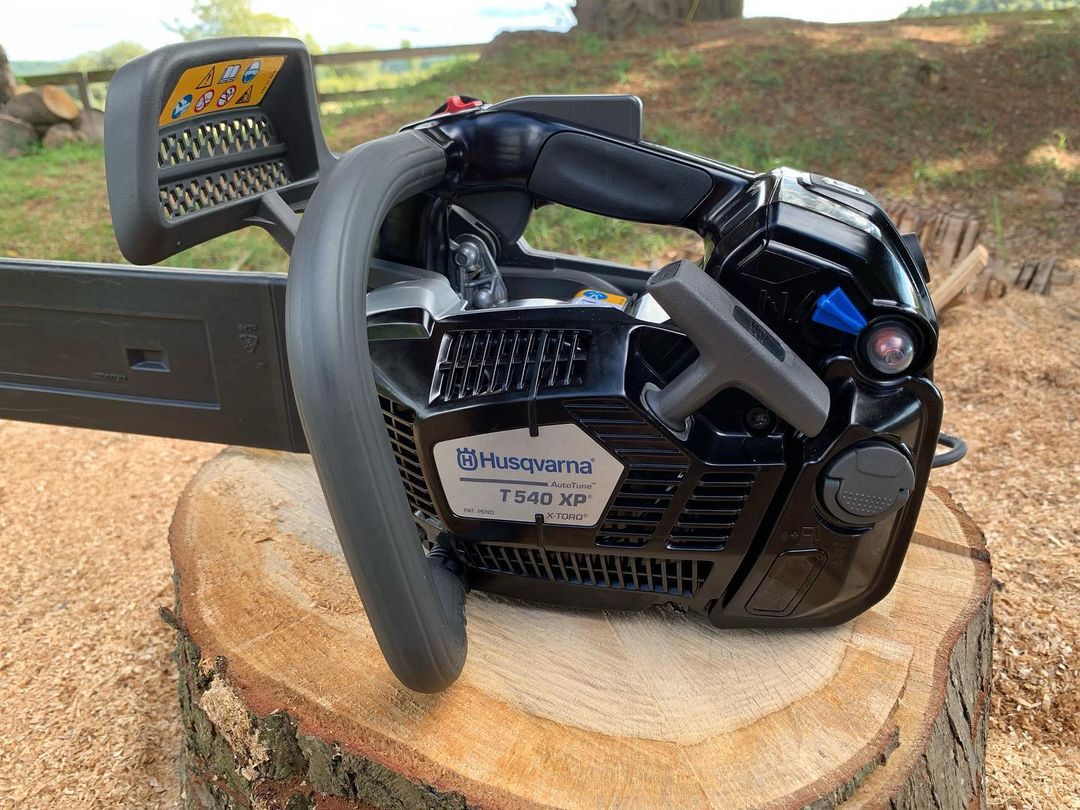 Versions of the T540 XP:
The earliest version was first released in 2012 and is no longer in production. Today you can still buy both the Mark II and Mark III, with the III costing a bit more.
The Mark III is still relatively new, and it's possible that Husqvarna is still working out some of the kinks as they get more user feedback, but otherwise, it's the better model. It weighs less and has more power.
You can learn more in the specs comparison below, but the Mark II weighs 8.6 lbs and is 37.7 cc/1.8 hp, while the Mark III weighs 8.3 lbs and is 39.1 cc/1.9 hp.
Husqvarna T540 XP Reviews
In this video, Human has a really good overview and first impressions of the T540 which he was sent to review. It's well worth watching for a breakdown of the specs and features.
Overall, he really likes the saw. It has helpful, easy-access fuel tank lids, it runs well, doesn't bog down, and is good for climbing with. The comment section is a good spot for more user info.
@Sean-oq3ox said:
I hope they have fixed the issues I had with mine. On really hot days it would heat up and not restart. Extremely frustrating when climbing. I got so fed up I threw it out of the tree from 60ft and watched it bust into pieces. Drove to the Stihl dealer and got a 201tc. Haven't had an issue since.
@nate2838 said:
Has anyone else had issues with oil leaking at the seem up front where the cases join? Seen this on two of our saws, and only developed after climbing, no issues when it was bucket only. The mechanic we take them to says the cases need to be split to fix it. So unless you are willing to add that to your to do list, I can't recommend this saw for climbing. As a bucket saw it's awesome.
@guns4funfreedomkeeper999 said:
Very smart move Husky made putting a good cap on the reservoirs. I know a handful of guys that are shelving their Stihls and going to Huskys just because they hate those new Stihl caps. They really suck.
And @Hisslave1 said:
I have been very disappointed with mine. Kept thinking that once it was broken in it would gain a little giddy up, but it hasn't. Takes three or four pulls to start it in the tree and usually have to choke it if it's been off for a couple of minutes. Taking it back to my dealer to see if he can make it work, in the meantime I'm going back to my Stihl. I have a 562XP that's a beast; the 540, not so much.
However, Human's review was on the T540 Mark II when it first came out. Some of these problems have been sorted out, so a new 2023 or later Mark III will be different.
Positive reviews from the Husqvarna FB Group:
Mine was great, I actually liked it more than my 200t until it got straight gassed.
I have the Husky T435 and T540 – the 540 XP is way better.
Love my T540s. Awesome power! Got a STIHL 201T too and I prefer the Husky.
The only problem I had was the coil burnt out and had to be replaced but was covered under warranty. Other than that, it's great.
I've got 4 of them now and grabbing as many as I can as we as parts. It's by far my favorite saw to use in the air.
I always hated Husky handles but they did this one right. It's a screamer. If they keep this up they might lead the top handle market, in my opinion.
Josh said:
I find the ergonomics on the T540 better personally, the hand position feels slightly further apart. Yes they need choking after a while of no running and yes they can be problematic to hot start at times, but that's the nature of packing a comparatively large engine into a small case and having the muffler inhabit the entire bottom of it.

I personally have found that with a little muffler porting, the saw cools faster between starts and behaves much better under heavy load. Provided one knows the difference between a primer bulb and purge bulb and understands how a hot start procedure causes a carburettor to behave, hot starting shouldn't present any issue.
Matthew said:
I have used a few of the original models, from 2014 and they are supposed to be the ones plagued with problems.

My boss unboxed a brand new, 2014 (or somewhere around there) T540 for me in April this year and it has been in full-time use ever since. My only complaint has to be starting the thing. If it's even slightly cold outside, when switched off, it cools down very fast and you need to choke it again.

Apart from that, I don't really have any complaints. The extra tool loop on the saw makes a really cool addition. So nice to use with a Caritool/transporter or any tool biner.

I have an Echo 355T for personal use. If I had the money, I'd consider a brand-new t540. We'll see how the Echo does over time. I really miss having the extra tool loop thing from the 540 though!
Jeffrey said:
I work at a dealership. The carburetor is electrically controlled.

It works well as designed and overcomes some maintenance neglect and will not let you burn up the saw. So when the cooling fins are clogged and your using sub standard mix oil the motor won't melt the piston. It will run in limp mode until you fix it right.

We reset the on board computer with our lap top and the proper software. Don't forget to check the basics like the fuel filter, the vent and the fuel lines. Also check for pinching of the kill wire and any air leaks behind the carburetor if there is a problem.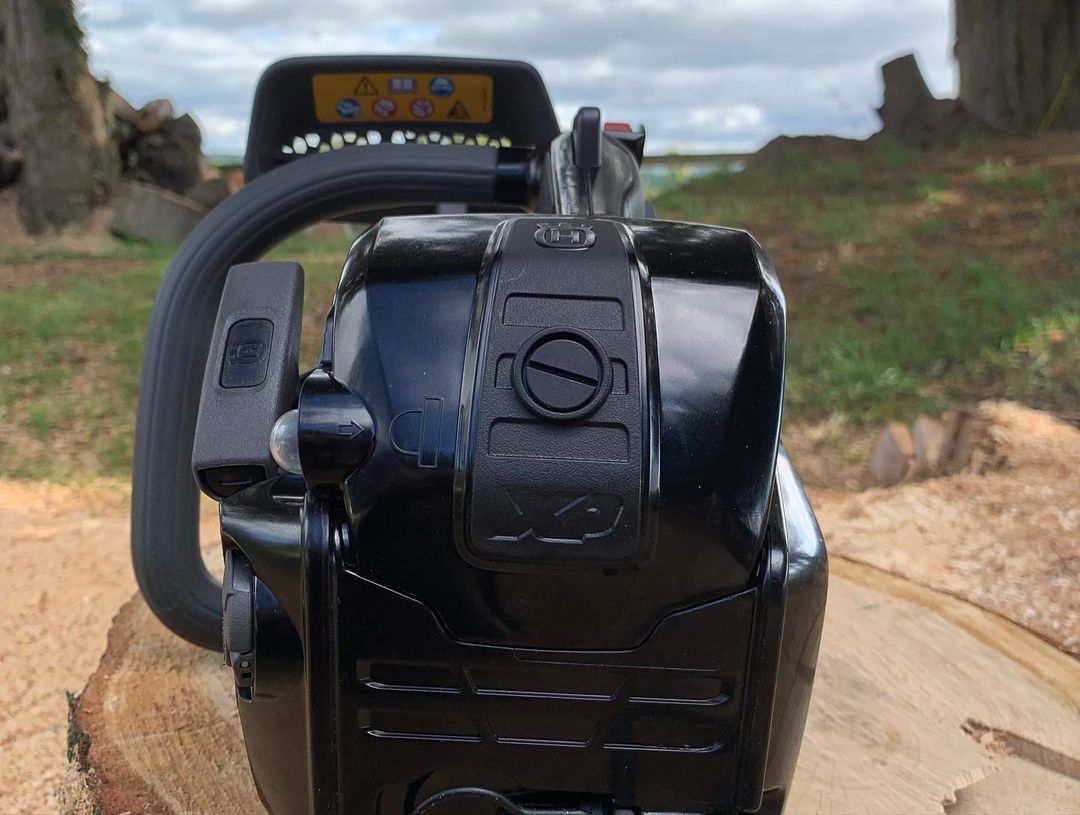 T540 Problems:
Vapor lock and very hard starts on hot days. I don't use the T540 on hot days.
Still having problems with my Husqvarna t540 bogging/cutting out.
Hated my 540 Mark 2 from day one. It's in the shop and just got a message to call them before they proceed on work… That's always expensive.
I love Husky. But let's face it, they've never made a good top handle saw. The 335/338 are terribly unbalanced wrist killers. And the 540s are junk.
Tom said:
My t540 blew up on me, piece of junk. My Stihl 200T and 201T are awesome. The ECHO 2511 is nice but to small for a big take down. Use the 2511 for dead wooding, really like it.
@julianalderson6996 said:
My 540 XP has been s**t. Hasn't run right since I've had it. Bought it in 2018 but was a 2015 model. Autotune is bad and had new ignition module put in. It ran ok twice now it's back to bad. Sorry Husky but won't touch another Husky. Shame though, had a 357xp and loved em, but hey.
And Gaet asked:
Got a 540 XP II about a year and a half ago. Used to climb with a 200T (amazing tophandle!).

The damn thing has to get choked and pumped every time it's turned off for more than 3 min.

Anybody got any tips or tricks to remedy that?
Some seem to think that the AutoTune resets after 5 minutes which leads to the saw needing to be restarted again. But one guy responded, "Here's what the manual says. Pump the purge bulb a few times to bring cooler fuel into the carb. Move the choke lever up and immediately down."
Specs And Features
| Technical Data | T540XP | Mark II | Mark III |
| --- | --- | --- | --- |
| Cylinder displacement, cm³ | 37.7 | 37.7 | 39.1 |
| Engine power, kW/hp | 1.8/2.5 | 1.8/2.5 | 1.9/2.6 |
| Cylinder bore, mm | 40 | 40 | 40 |
| Stroke, mm | 30 | 30 | 31.1 |
| Idle speed, rpm | 3000 | 3000 | 3000 |
| Max speed, rpm | 10200 | 10200 | 10200 |
| Spark plug | NGK CMR6H | NGK CMR6H | NGK CMR7H |
| Electrode gap, mm | 0.5 | 0.5 | 0.65 |
| Fuel tank capacity, liter/cm³ | 0.34 | 0.34/340 | 0.66/310 |
| Oil tank capacity, liter/cm³ | 0.20 | 0.20/200 | 0.49/230 |
| Type of oil pump | Adjustable | Adjustable | Adjustable |
| Weight, kg/lb | 3.7/8.2 | 3.9/8.6 | 3.8/8.3 |
| Sound power level, dB(A) | 114 | 114 | 111 |
| Sound power level, LWA dB(A) | 116 | 116 | 112 |
| Vibration, front handle, m/s² | 3.1 | 3.5 | 3.7 |
| Vibration, rear handle, m/s² | 3.2 | 4.2 | 5.1 |
| Drive sprocket/# of teeth | Spur/6 | Spur/6 | Spur/7 |
| Chain speed at max., m/sec | 19.4 | | 26.9 |
All versions have an AutoTune carb and air purge bulb. These are controversial features that chainsaw fans either love or hate.
In the Husqvarna Chainsaw FB group, Clifford said:
I had the t540xp. Ran great when it ran. Overall I'm not impressed with any of the newer Husqvarna saws with auto-tune and the little bubble. Now I climb with a 550 XP with a 13″ bar. It weighs about the same. Almost a whole horse power more.
Husqvarna T540 features:
14 or 16 inch bar
AutoTune
Adjustable Oil Pump
Individual grip size
Belt eyelet
Quick-Release Air Filter
Simple Starting
Air Injection™ Technology
Retained bar nut
Side Chain Tensioning
LowVib® Technology
Quick release air filter cover
Magnesium crankcase
Fuel Indicator
Inertia-Activated Chain Brake
Hand guard
Easier cold starting
Flip-up tank cap
Smart Start® Technology
Where Is The T540XP Made?
Ben shared this picture of his T540 in the Husqvarna Chainsaw FB group…
Where is the T540XP made?
This T540XP Mark III is made in Japan.
Here are some of the comments:
Husqvarna is made in several different countries but never USA. Hard to keep up anymore because parts come from one place and get assembled in another.
Tanaka or Zenoah makes the 543xp, and they also have the Redmax plant there still, last I heard.
Husqvarna owns Zenoah redmax jonsered and Mcculloch and Poulan. I had a Husqvarna 543xp that was a zenoah g5200 copy, also made in Japan
Japan makes good machinery if you ask me. Look at Tanaka and Schindaiwa. Solid yokes but you pay well for them.
Made in Japan means was made by Zenoah so there is nothing to worry about. X Torque and autotune came from them that's the reason Husqvarna bought them.
That saw was made in conjunction with Red Max/Zenoah, the same with the 500 series trimmers.
With parts from China, Vietnam, Cambodia, etc. It's all about the $.
Husqvarna saws were originally made in Sweden, but are now manufactured and assembled all over the world, from Japan and China to Brazil and the US.
Price And Parts
In the US, the Mark II is listed for $599.99 and the Mark III for $679.99.
Compare prices between these retailers:
Used T540s in good condition are selling for between $300 and $400. Parts are readily available as it's a modern saw that is still in production.
Husqvarna T540 XP Chainsaw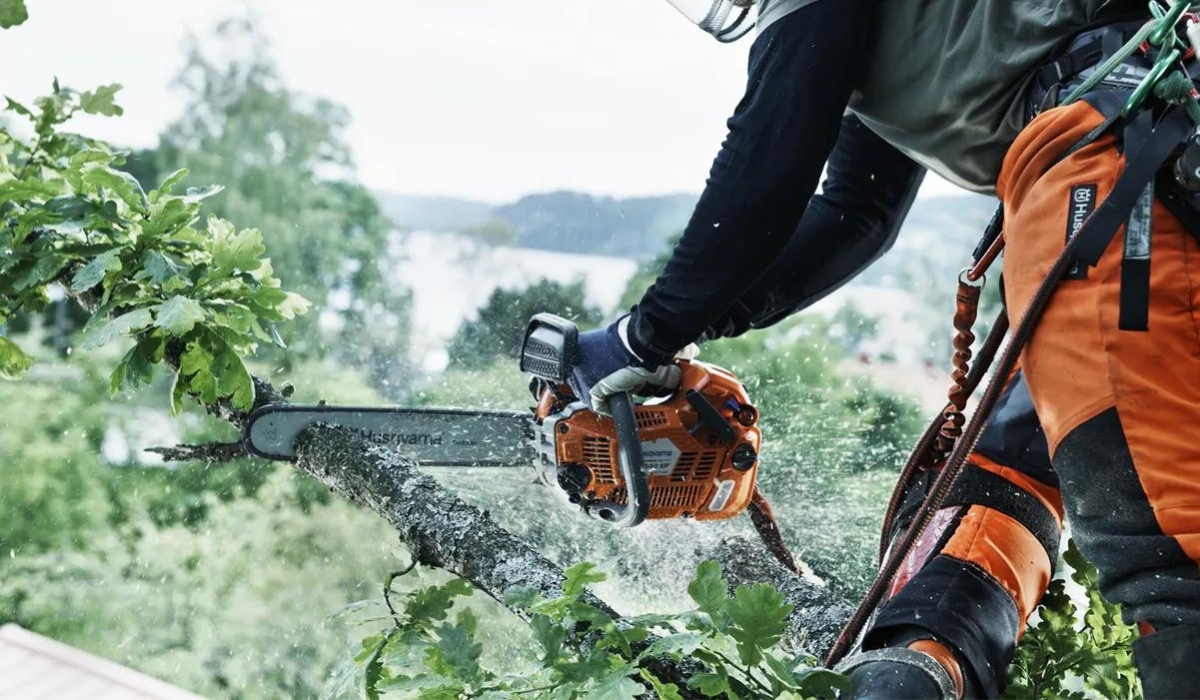 The Husqvarna T540 XP is not one of the worst Husqvarna chainsaws, but people do have either a love or hate relationship with it. It runs well for some guys, while others only have problems and trouble.
Overall, despite the bad reviews, most users are happy with the saw, even when comparing it to similar Stihl and ECHO top-handle chainsaws. The T540 is light and powerful and has all the features you need in a climbing saw.
Let us know your thoughts in the comment section below. If you want to turn your chainsaw black as in the images from @customsaws, check out our article on how to dye your chainsaw black (if you want to go the DIT route)!