The Husqvarna logo is instantly recognizable to hundreds of millions of people around the world.
From chainsaws, motorcycles, sewing machines, and weaponry, to lawnmowers, trimmers, and snow blowers, billions of Husqvarna-branded products have been sold since its inception.
But what does the Husqvarna logo mean?
The logo was designed after a gun barrel and sight, and the Husqvarna company (as we know it today) was originally a rifle manufacturer in the 1600s. Today, the company states the modern version indicates 'that Husqvarna is still keeping the future in sight.'
Husqvarna Symbol
The first Husqvarna chainsaw website went live in 2000, and this was the homepage.
It answered the question, 'What does the Husqvarna logo mean?' in part:
The Husqvarna brand has a long tradition, going back to 1689 when the Swedish company Husqvarna was founded for the production of rifles. Today, you will find the Husqvarna brand on a wide range of products, recognized all over the world as a symbol of high quality.
The Husqvarna logo, symbol, or emblem is referring to their gunsmithing history.
Here it is in its earliest form: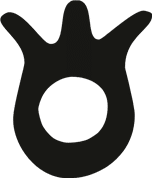 It is the hallmark of a passed musket, symbolizing the sight over the barrel.
The Husqvarna company was founded in Sweden in 1689, though its true origin goes back further before that date.
Here is a very brief history:
1620 – the Jönköpings Gevärsfaktori (rifle factory), was founded by King Gustav II Adolf
1689 – drilling works established beside the factory in Huskvarna
1757 – this factory becomes the privately-owned Husqvarna Rifle Factory
1867 – after a large weapons order, they become Husqvarna Vapenfabriks (armament factory)
1872 – Husqvarna started producing sewing machines
1877 – 1945 – they start producing hunting weapons, stoves, cookers, bicycles, motorcycles, and more
1959 – the Husqvarna 90, Husky's first chainsaw, is launched
1971 – name change to Husqvarna AB along with a new logo
1989 – the last Husqvarna shotgun is rolled off the production line
From the late 1970s, when Electrolux bought the company, Husqvarna became almost entirely a forestry and horticultural company focusing on chainsaws and other outdoor power equipment.
The motorcycle division was sold off during this time as well, and remains a separate company, though retains the same (or similar) logo.
Because the company was first formed by order of the king of Sweden in 1620, and it was royally owned for 150 years after that, the Husqvarna logo is also said to resemble a crown.
Find out a bit more history in our post on where Husqvarna chainsaws are made.
Husqvarna Weaponry
So it is a little bit ironic that the company's logo is based upon the barrel and sight of a gun, while they are no longer in the business.
Husqvarna never manufactured specialist handguns, modern automatic rifles, 300 blackout accessories, or anything quite like that. They first made muskets, which over many years evolved into shotguns and hunting rifles.
I think all of us Husqvarna chainsaw fans are more than happy that they branched out into other products and eventually became a world leader and innovator in this space.
With the likes of the new Husky 592XP and 585 chainsaw, they continue to produce incredible products that help us from day to day.
The Current Husqvarna Logos
This is the current logo for the Husqvarna chainsaws and outdoor equipment.
It's obviously extremely similar to the original design based on the gun barrel and sights. All that's really changed is the H in the middle and Husqvarna underneath.
The Husqvarna Motorcycles logo is identical, other than having the additional 'motorcycles' tag, despite being a totally separate company.
I think we can assume the two companies still have plenty of cooperation when it comes to branding and logos.
The Husqvarna logo is a great design that now symbolizes their looking forward to the future.
You'll see it on Husqvarna products, but fans will also apply Husqvarna logo stickers to their vehicles, tractors, and workshops. Husqvarna brand clothing and safety gear (like chainsaw chaps) are also happily worn.
Perhaps the greatest sign of a successful logo and company is that more than a few people have it tattooed into their flesh. Husqvarna logo tattoos are not at all uncommon.
While I'll personally not be applying a corporate company logo to my body anytime soon, it does speak to the brand loyalty Husqvarna has been able to create in their fans – a group I'm happy to count myself part of.
Husqvarna Logo FAQs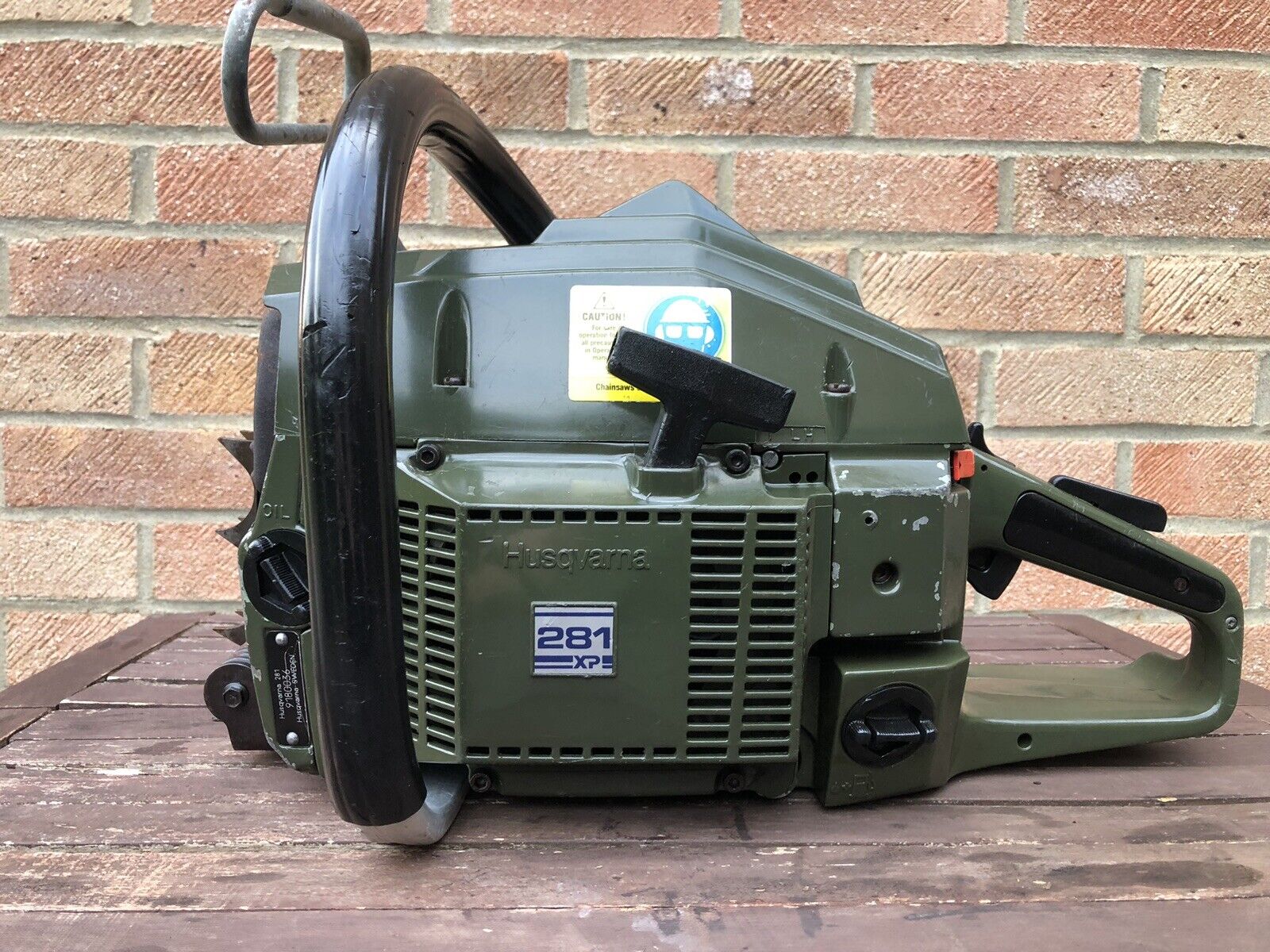 What is the Husqvarna font?
The font used for the modern Husqvarna logo is custom-made for the brand. It has similarities to the Helvetica Nue font, Inter font, Roboto font, and Arimo font, though it's not identical to any of them.
How old is Husqvarna?
As we discussed above, the Husqvarna rifle factory began in the year 1689 in Huskvarna, Sweden. That makes it about 329 years old today. It's changed a lot over time, from the products it creates to the number of people it serves, but its logo has remained similar.
Where was Husqvarna founded?
The Husqvarna company was founded in Huskvarna, Sweden, back in 1689. See it on Google Maps here.
What is Husqvarna famous for?
While the Husqvarna brand has been attached to a multitude of products over the past 300+ years, they are best known today for their chainsaws and motorcycles. Both of these products are now made by separate companies, sharing the name and logo.
Did Husqvarna make guns?
Yes, Husqvarna used to be a rifle manufacturer and the Husqvarna logo today draws its origin from a rifle scope sitting over a gun barrel. They no longer make any weaponry – unless you consider the chainsaw a weapon!
Let us know if you have any other questions down below – otherwise, find out more about who makes Stihl chainsaws (and where)!