The STIHL MS 660 Magnum is one of Stihl's most powerful professional chainsaws and a favorite of Stihl Chainsaw fans.
It's described by Stihl as "One of the best power-to-weight ratios of any saw in the industry. The legendary saw used in the STIHL® TIMBERSPORTS® Series."
*Images come from eBay seller Sherman_Saws and are used with permission. This MS 660 Magnum was sold for US $549.99 in September 2023.
STIHL MS 660 Specs
STIHL MS 660
MAGNUM
SERIES:
1122
YEARS MADE:
2004 – 2014
VERSIONS:
MS 660, MS 660 R, MS 660 W (Artic)
DISPLACEMENT:
91.6 cc / 5.6 cu. in.
POWER:
7.0 hp / 5.2 kW
CYLINDER BORE:
54 mm / 2.12 in.
PISTON STROKE:
40 mm / 1.57 in.
PISTON RING THICKNESS:
2 of 1.2 mm
CYLINDER TYPE:
Aluminum with chrome plated bore
INTAKE METHOD:
Piston ported
WEIGHT:
660: 7.5 kg / 16.5 lbs
660 W: 7.6 kg / 16.8 lbs
HANDLEBAR SYSTEM:
Anti-Vibration
CHAIN BRAKE:
Inertia Activated
CLUTCH:
Centrifugal, 3 metal shoes
DRIVE TYPE:
Direct
CONSTRUCTION:
Die-cast Magnesium, polymer
MAGNETO TYPE:
Electronic
CARBURETOR:
Walbro WJ-67
AIR FILTER SYSTEM:
Filter element
OIL TANK CAPACITY:
36 ml / 12.2 fl. oz.
OIL PUMP:
Automatic, adjustable flow
MAXIMUM ENGINE RPM:
13,500
IDLE RPM:
2,500
IGNITION TIMING:
Fixed
BREAKER POINT SETTING:
none
SPARK PLUG TYPE:
NGK BPMR 7 A, Bosch WSR 6 F
SPARK PLUG GAP:
0.5 mm / 0.020 in.
FUEL TANK CAPACITY:
825 ml / 27.9 fl. oz.
FUEL OIL RATIO:
50:1
CHAIN GAUGE:
0.050 in / 1.3 mm or 0.063 in / 1.6 mm
CHAIN PITCH:
3/8 in. / 9.32 mm
CHAIN TYPE:
RSC 3
SPROCKET NOSE:
10-tooth
BAR LENGTHS:
20, 22, 25, 28, 32 or 36 in. /
50, 55, 63, 70, 80 or 90 cm
All MS 660s are MAGNUMS – Magnum in this case simply being a marketing term for the big Stihl saws.
The different versions include:
MS 660 Magnum – base model
MS 660 Magnum R – with wrap handle (sometimes listed MS 660 W)
MS 660 Magnum W or Artic – heated carburetor and electronically heated handles
All versions have the same engine and basic specs.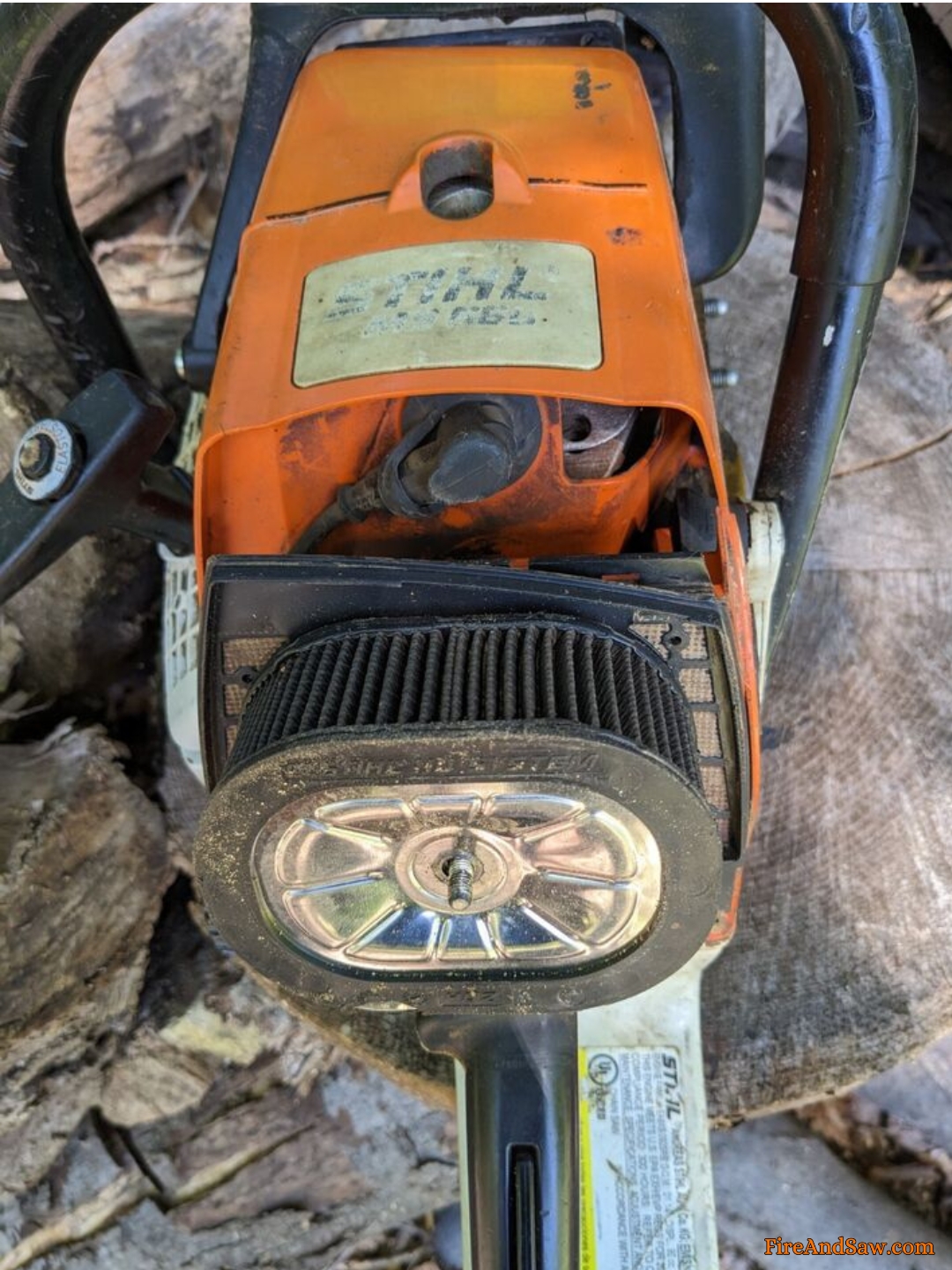 The earlier version of the MS 660 is the STIHL 066 Magnum, while the new and current version is the STIHL MS 661.
Download the STIHL MS 660 manual here.
STIHL MS 660 Features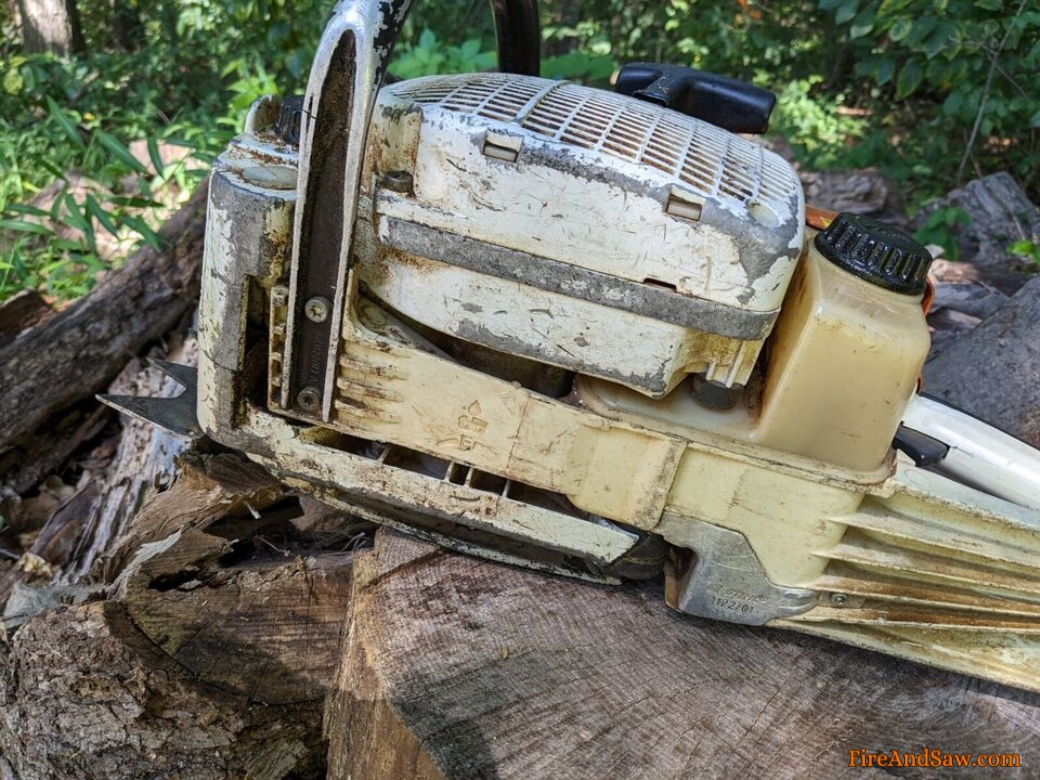 Not all MS 660s have the same features – it depends on the year of production. Earlier models may not have the exact features that later models do.
Magnesium Casing: Long lasting wear.
IntelliCarb Compensating Carburetor: Adjusts the air-to-fuel ratio automatically, ensuring the engine maintains optimal performance even as the air filter becomes clogged, compensating for reduced airflow.
Decompression Valve: Aids in starting the chainsaw by reducing the compression in the cylinder, making the pull-start significantly easier. This means less effort is required to start the engine.
Fuel and Oil Caps with Retainers: These caps ensure a tight seal to prevent leaks while their retainers keep the caps attached to the chainsaw, preventing loss or misplacement during refueling or maintenance.
ElastoStart Starter Handle: Features a shock-absorbing component reducing the effort required during the starting process. This design minimizes the physical strain on the user's hand by spreading the force of the pull.
Adjustable Automatic Bar and Chain Oiler: Allows users to adjust the amount of oil supplied to the bar and chain, ensuring optimal lubrication based on cutting conditions. This leads to better performance and longer chain life.
Side Access Chain Tensioner: Positioned for easy access, it allows users to quickly and easily adjust the tension of the saw chain without the need for additional tools.
Carburetor Preheat Shutter for Summer/Winter Operation: This feature lets the user adjust the carburetor's air intake for either cold (winter) or warm (summer) conditions, ensuring optimal engine performance regardless of the ambient temperature.
Heavy-duty Air Filter: Provides enhanced protection against dust and debris, extending the life of the engine by ensuring cleaner air intake. It is designed for longer service intervals and more challenging work conditions.
Sleek Profile: Enhances user comfort and usability. Designed for full-time use.
Unified Control Lever: Provides single-point access to choke, start throttle lock, and power switch. One switch reduces accidental stops.
STIHL-Specific Saw Chain: Swiss-crafted and pre-extended at the factory, reducing wear and maintenance.
Electronic Ignition: Ensures the chainsaw starts easily and runs smoothly. When the MS 660 first came out this was already standard on most chainsaws.
Vibration-Dampening System: Minimizes user fatigue and increases comfort. Stihl anti-vibration systems are among the best in the world.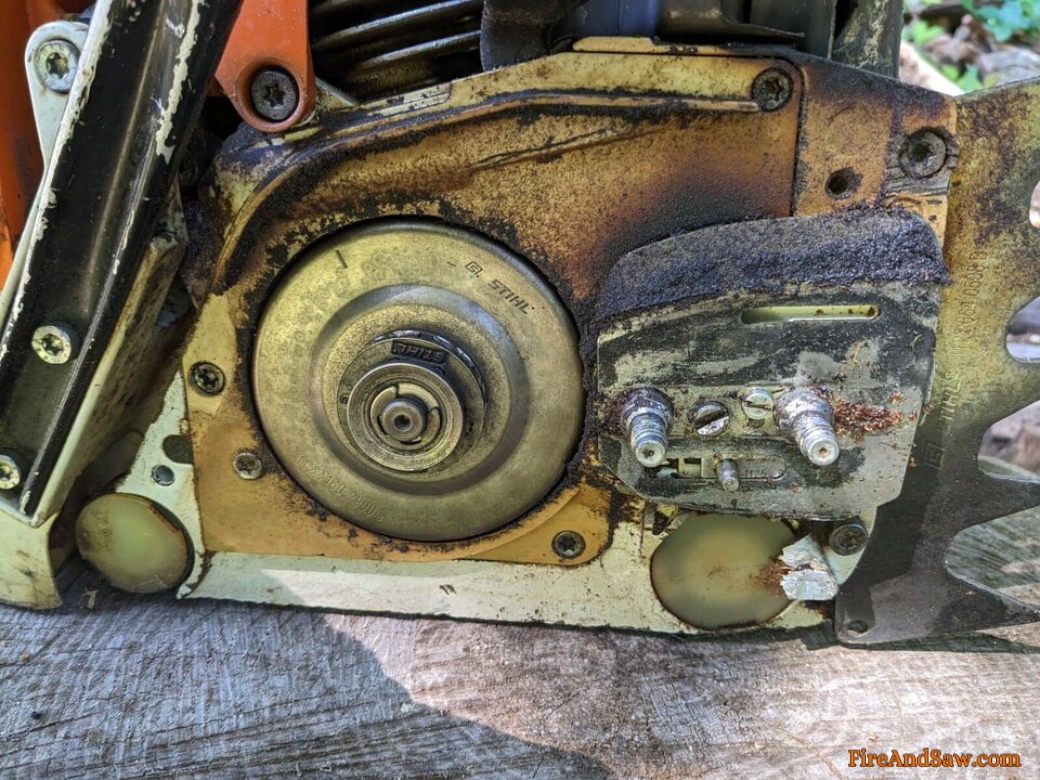 Ematic Bar Oil System: Offers efficient lubrication and can reduce oil consumption by half.
STIHL Quickstop Chain Brake System: Halts the chain rapidly; can be manually activated or triggered by inertia.
Clear Fuel Reservoir: Allows for quick fuel level checks with balanced capacities for efficient refueling.
Ergonomically Designed Front Handle: Ensures a comfortable and firm hold.
Safety Guards: Both front and rear guards minimize potential injuries.
Bumper Spikes: Provide improved control and ease of cutting.
Universal Carburetor: Maintains peak engine performance regardless of its position.
Chain Guard Feature: Minimizes chances of user contact with a misaligned chain.
Durable Components: Robust centrifugal clutches, high-strength alloy castings, and STIHL-specific cylinders contribute to longevity.
Accessible Maintenance Points: Air filters and shielded spark plugs simplify maintenance tasks.
Spark Arrestor Muffler: Reduces noise and spark emissions.
Smooth Design: No rough surfaces that might snag on clothing or foliage.
STIHL MS 660 Magnum Specifications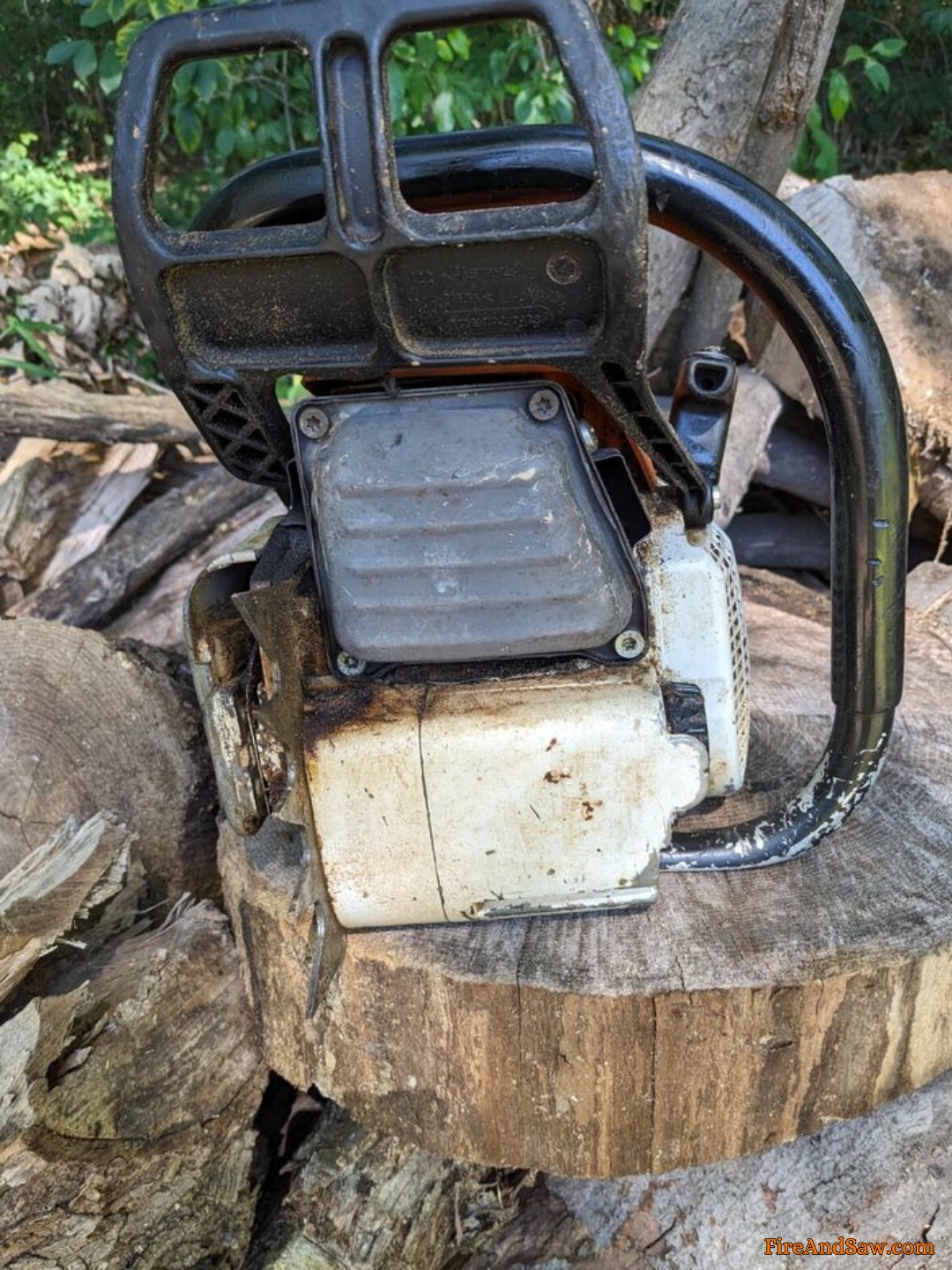 The MS 660 Magnum is a high-spec chainsaw – one of the most powerful Stihl saws out there.
Its features are also top-end, as you would expect. It's a pro logger or pro tree care chainsaw that's good for milling, felling, and bucking big logs.
If you want to go bigger than the 660, look into the 084 AV, 088, MS 880, or MS 881.