Here are 33 of the best chainsaw memes.
I didn't make them, I just collected them. You can thank me in the comment section at the end of the round-up, and let us all know which was your favorite.
They're in no particular order, but the first one did give me a giggle.
Chainsaw Memes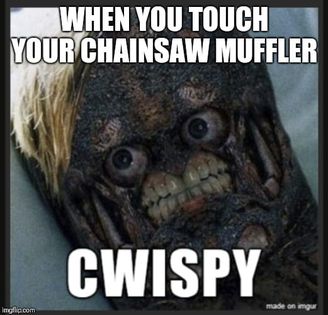 Best not to touch the muffler.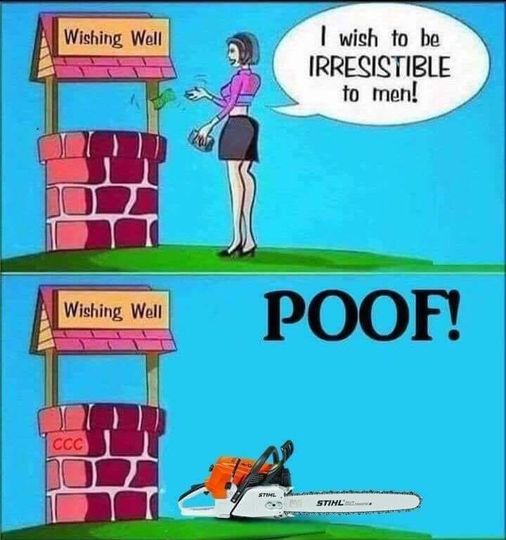 Are there any Stihl chainsaw models you would not be into?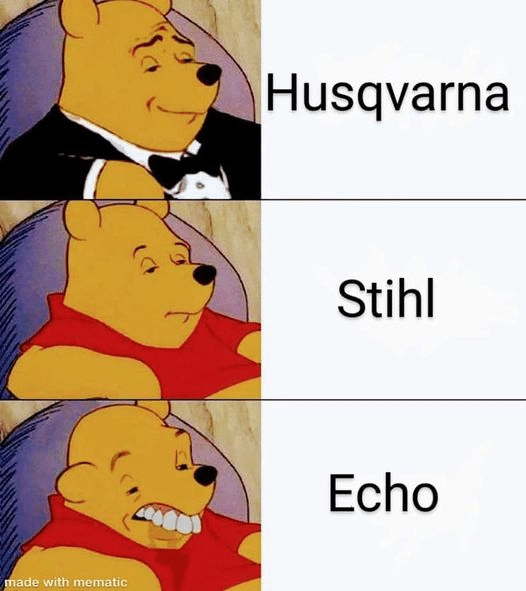 ECHO chainsaws get hassled more than they deserve, don't they?
Their top-handle chainsaws, such as the CS-2511T, are pretty good!
No comment.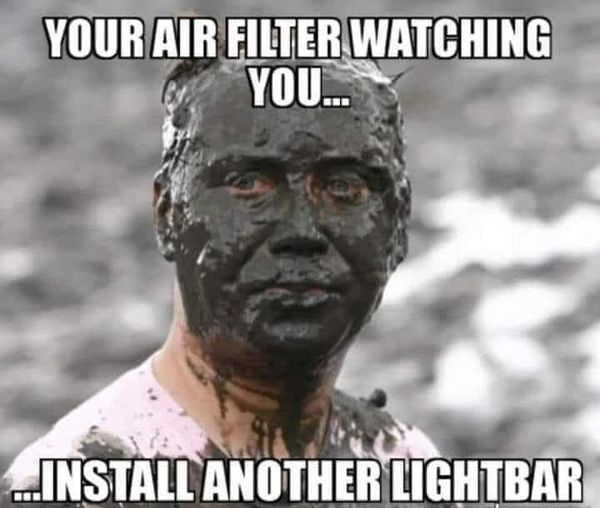 Keep your chainsaw clean!
And neither do I.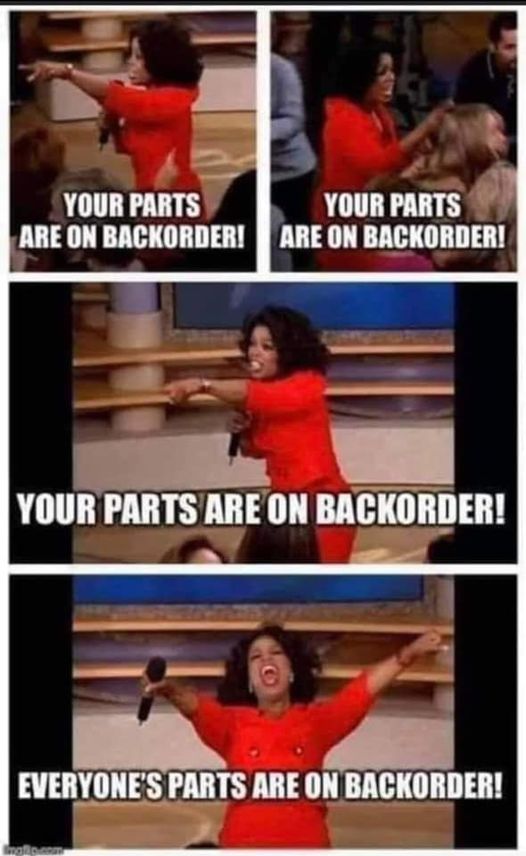 Stihl chainsaw parts are particularly tough to find sometimes.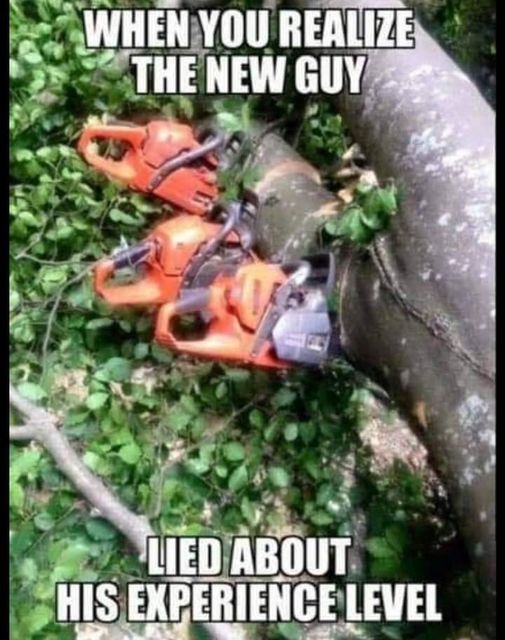 The perfect recipe for a chainsaw accident or injury.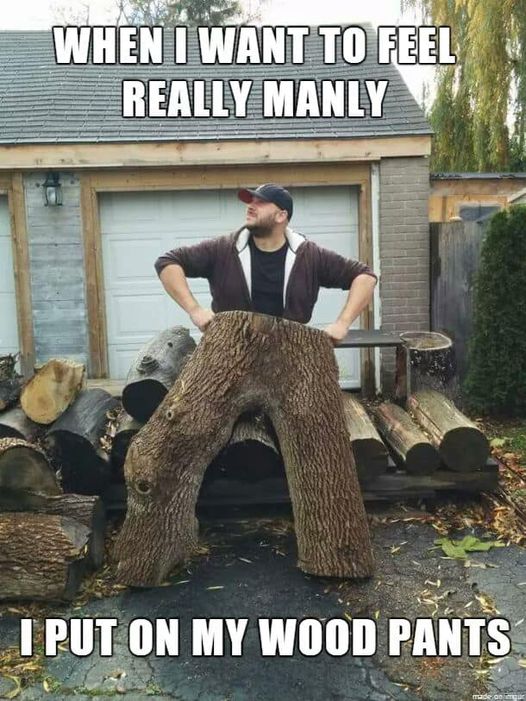 Nothing like a pair of firewood pants.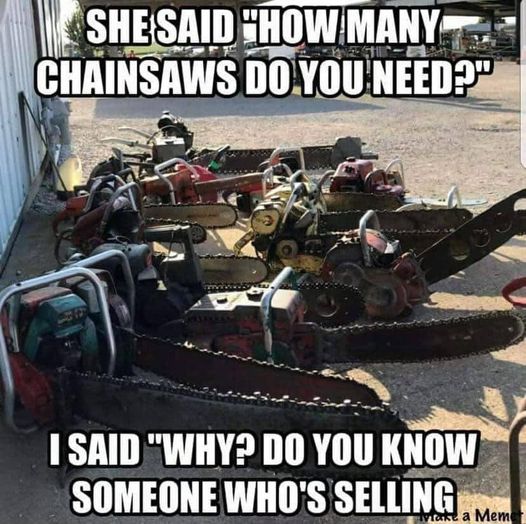 Chainsaw collecting is one of the most refined hobbies one can have.
I can't still till I have one of each Husqvarna model.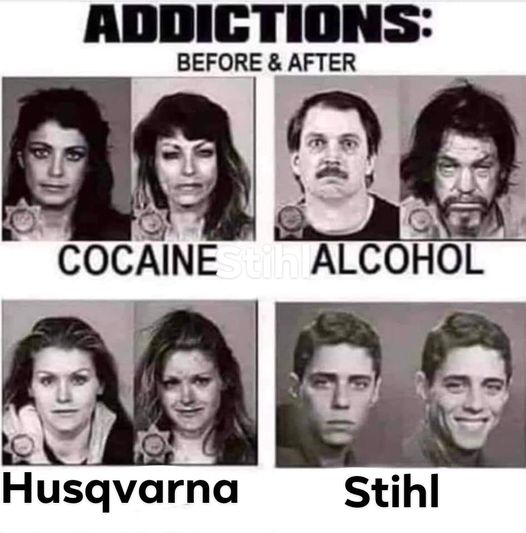 What about before and after an electric chainsaw?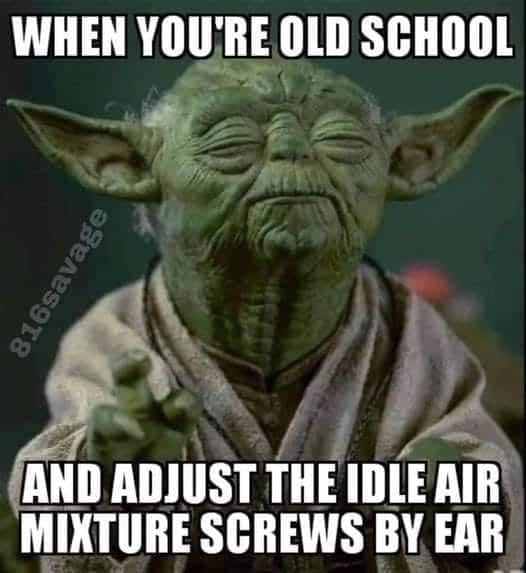 He'll solve your chainsaw problems.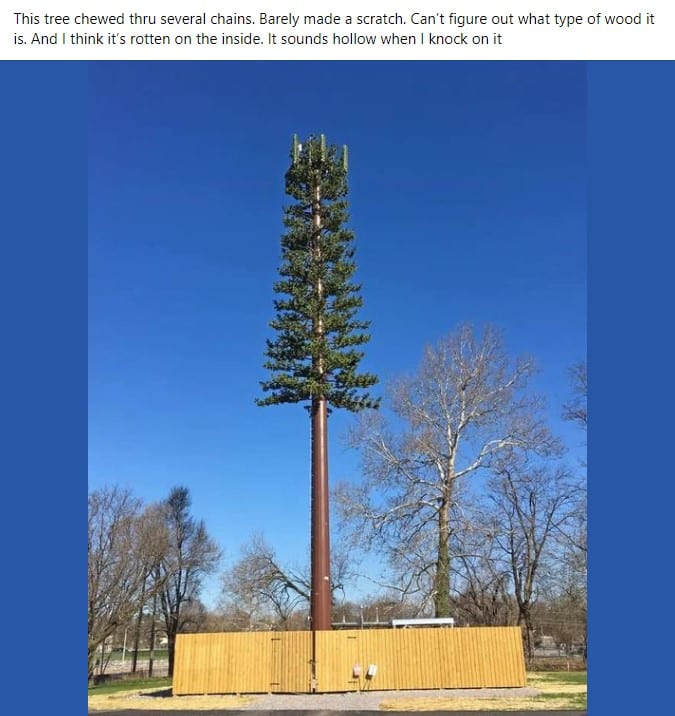 Woodpeckers aren't going to have much luck with this one either.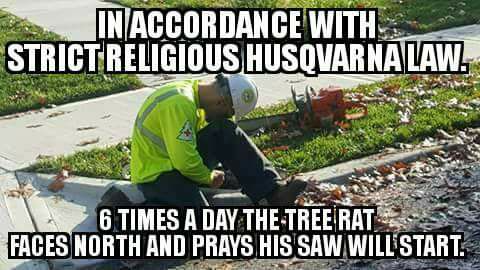 Stick with one of the best logging chainsaws, right?
The new 592XP wouldn't be so bad, would it?
Join the Husqvarna Chainsaws Group on Facebook to be in the know.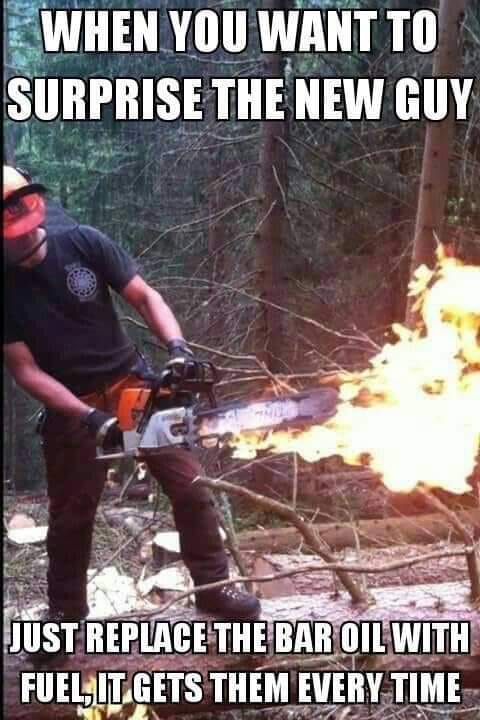 Probably better off with one of these other good chainsaw bar oil substitutes…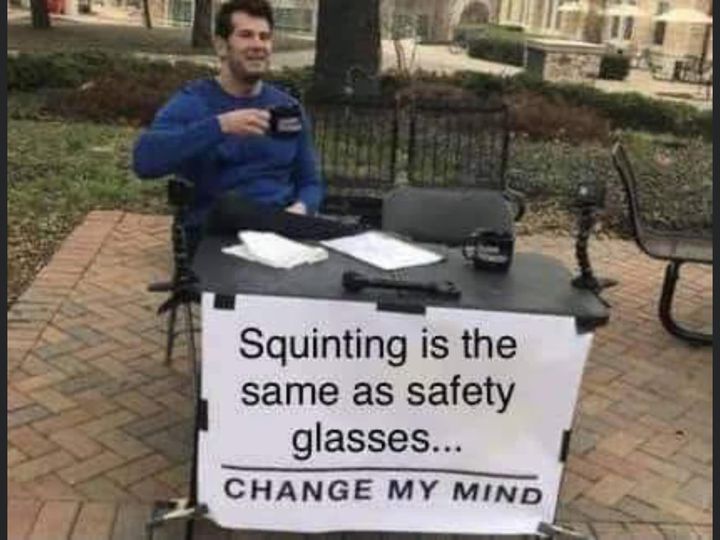 Basically true, there is no substitute for chainsaw chaps though!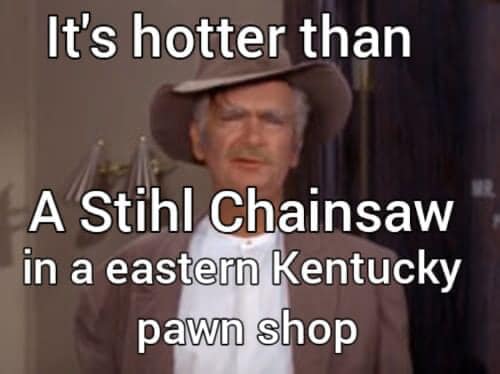 A Remington Chainsaw on the other hand…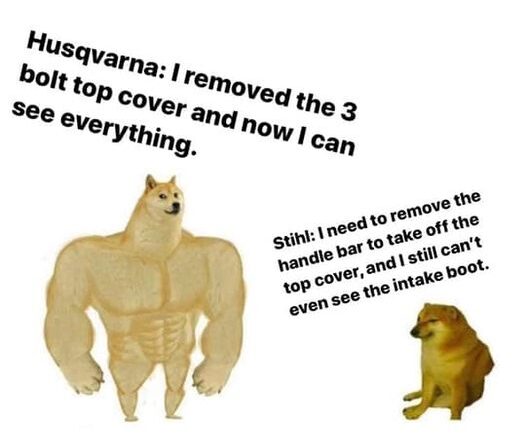 Although it's hard to beat saws like the 261, isn't it?
Chuck a SawHaul Chainsaw Carrier on the side and you're good to go!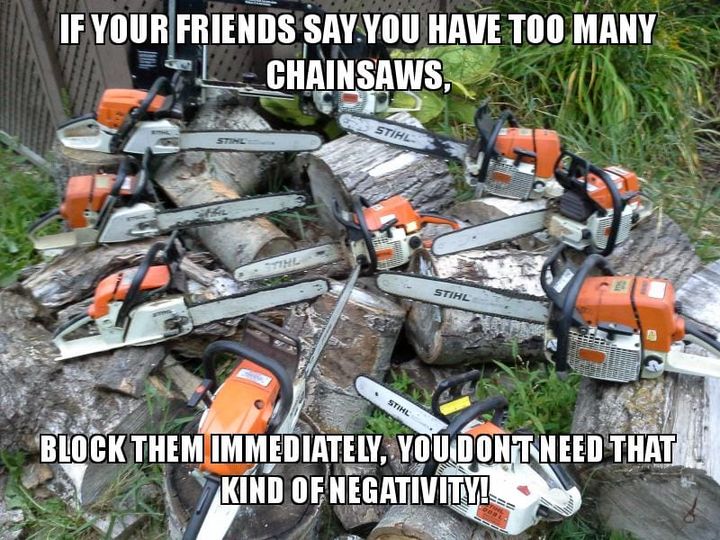 Just make sure you've got some good chainsaw storage arranged.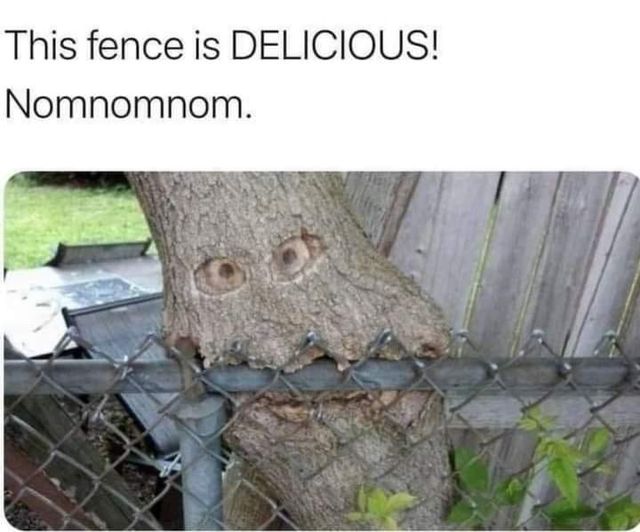 What can I say about this?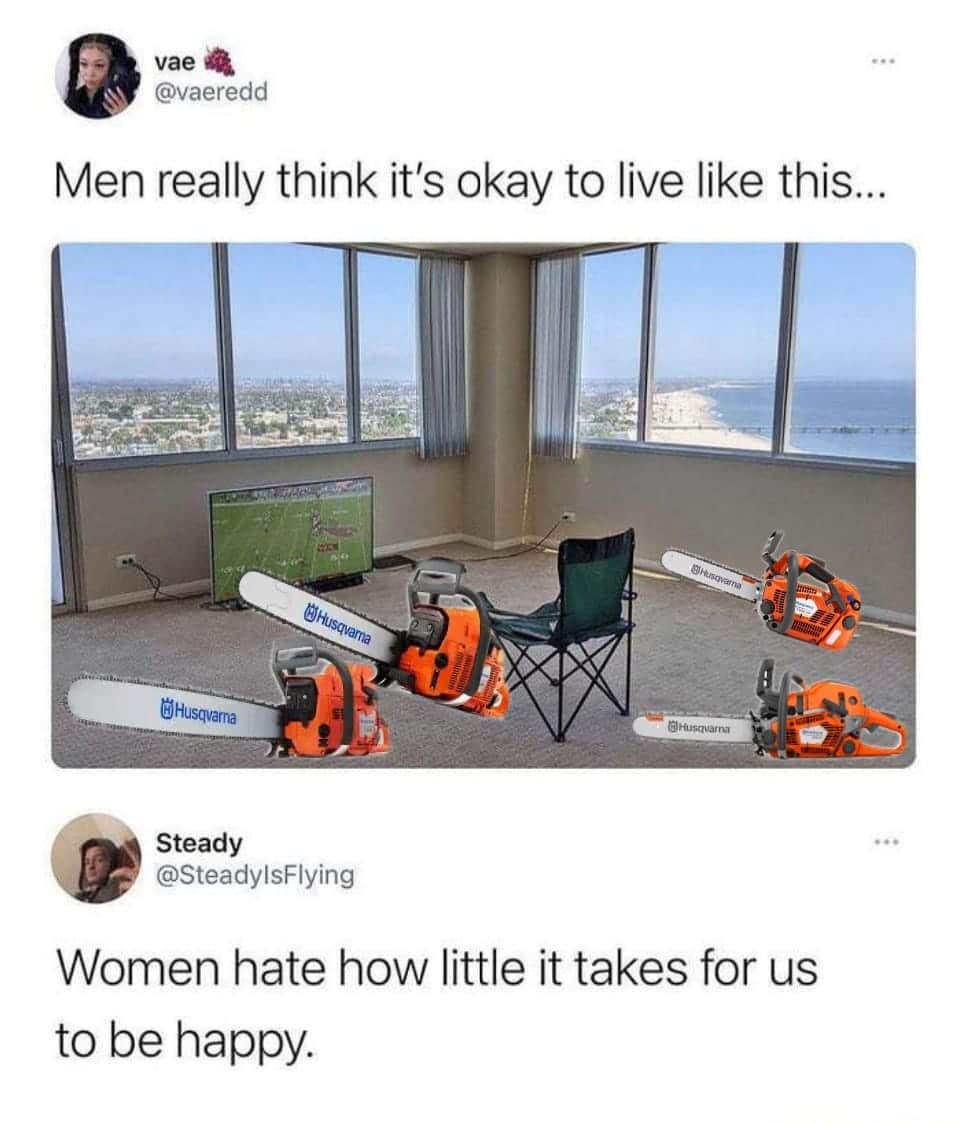 I'd be even happier without the TV – just leave the chainsaws.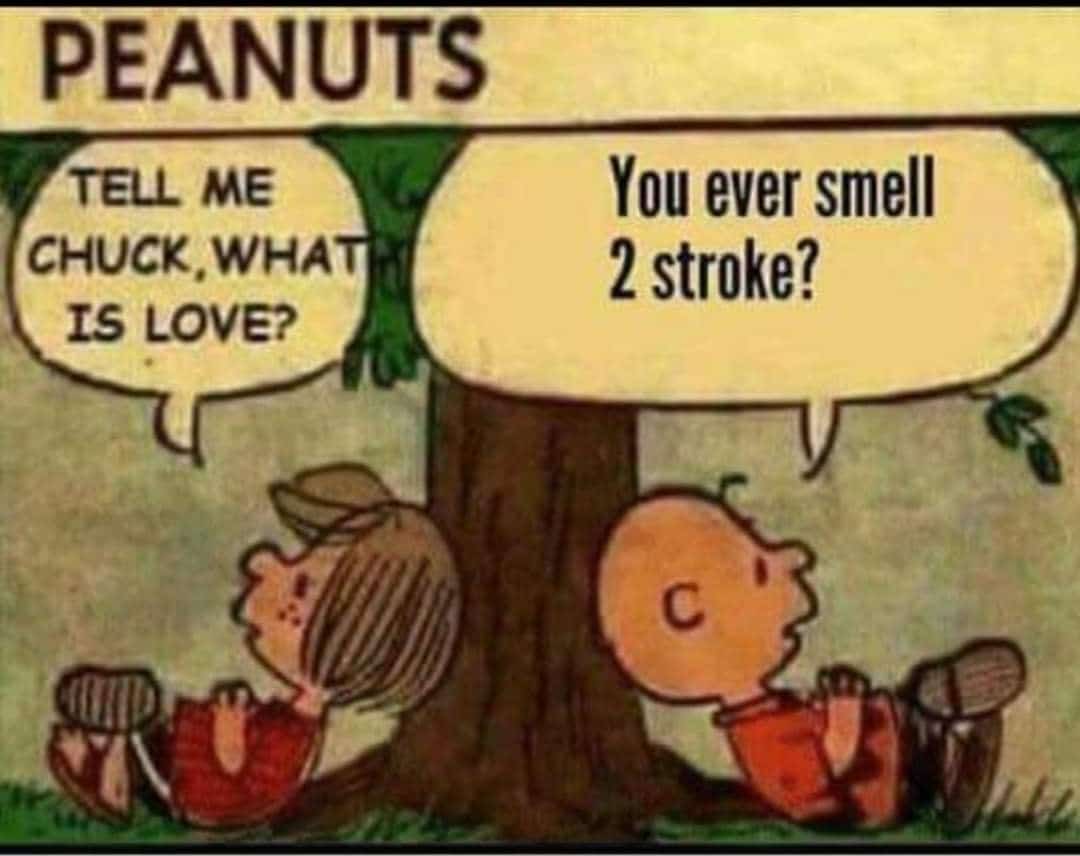 Mixed with oak sawdust, it's fantastic.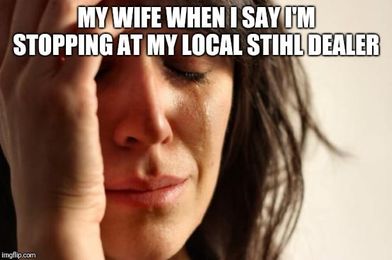 And then when I tell her I'm going to get it customized…
Those US-made Stihls are worth every penny.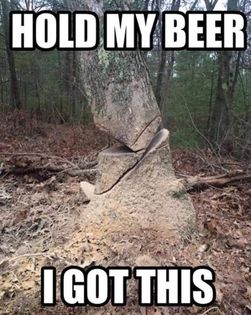 Just make sure you've got your chainsaw helmet on!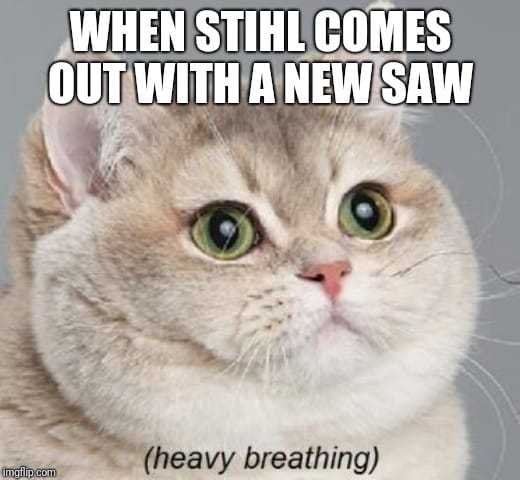 The new Huskys can also do the job – have you seen the 585?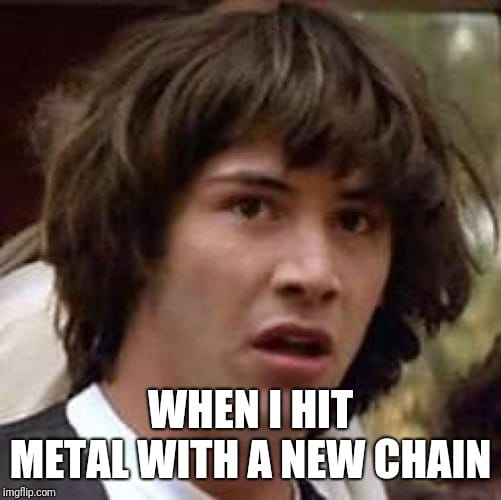 That chain's going to need more than an untangling.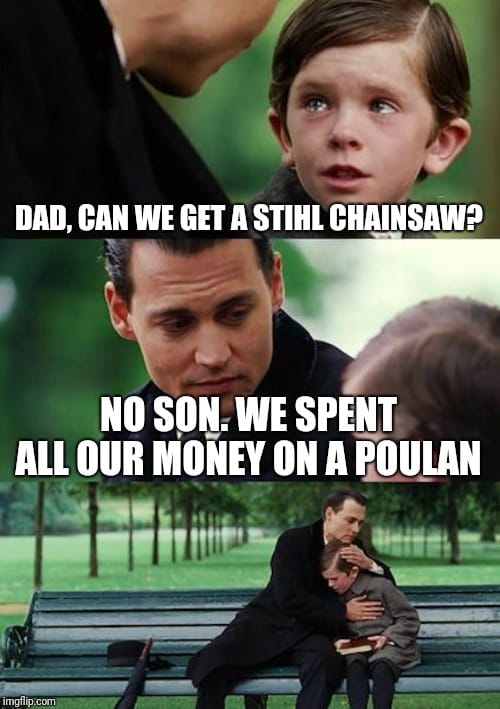 The Poulan Pro PP5020AV isn't so bad, is it?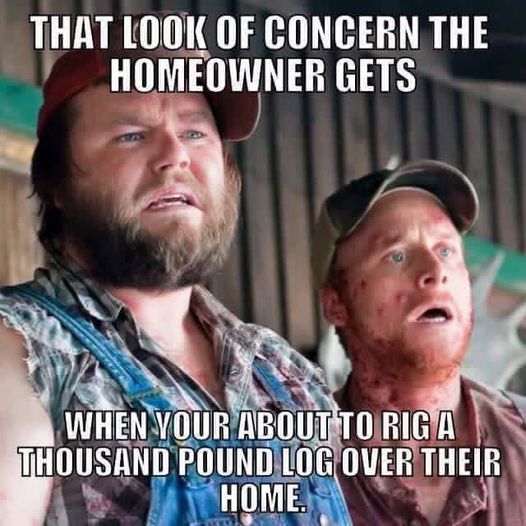 Just tell them they're going to have plenty of firewood for their wood-burning stove.
The Best Chainsaw Meme
So which is your favorite chainsaw meme?
Do you know of any better ones that I've missed?
Let me know your thoughts in the comments below.
If you were looking for some funny chainsaw pics, I hope you found what you were looking for. Most of these gave me a little chuckle at least!
And apologies if you were looking for Texas Chainsaw Massacre memes – none here. It reminds me too much of why chainsaws were invented.
However, if you were really interested, you can check out Leatherface's chainsaws!
Next up, check out these awesome chainsaw tattoos – though please don't get the Stihl or Husqvarna logo tattooed into your body!