Yep, Stihl baby and kids' clothes are a thing.
If you're a Stihl Chainsaw fan OR you need a baby gift for someone else who loves Stihl saws, they have some really cool products.
This isn't a complete list of all the different Stihl kids' clothes and toys, but these are the coolest items (in my opinion)!
Stihl Toys And Clothes For Children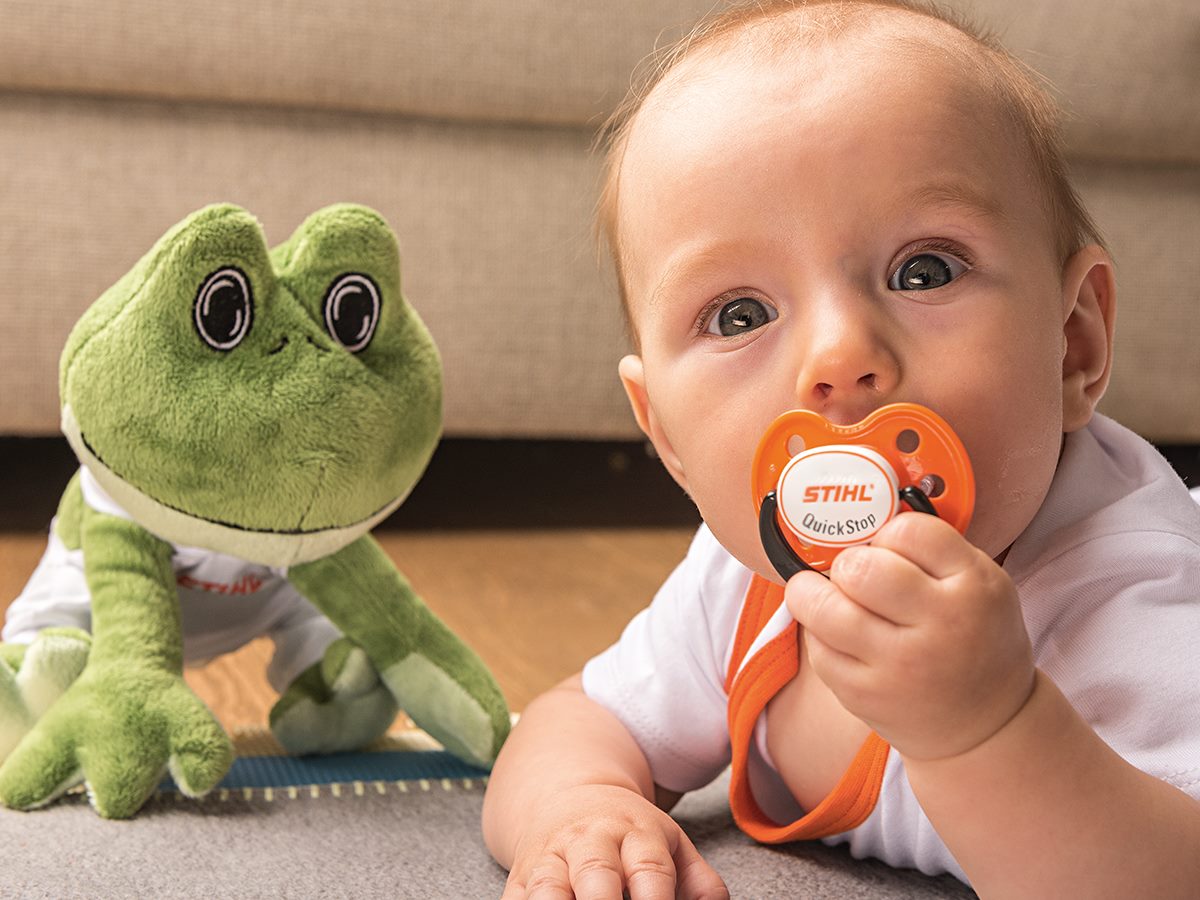 These items can usually be purchased at your local dealers but are difficult (or impossible) to buy online.
You can check on Amazon or on Nothern Tool's website – they usually have a few items that can be shipped. But, without further ado, here are 10 of the cutest and coolest Stihl baby clothes.
1. Stihl Baby Body Suit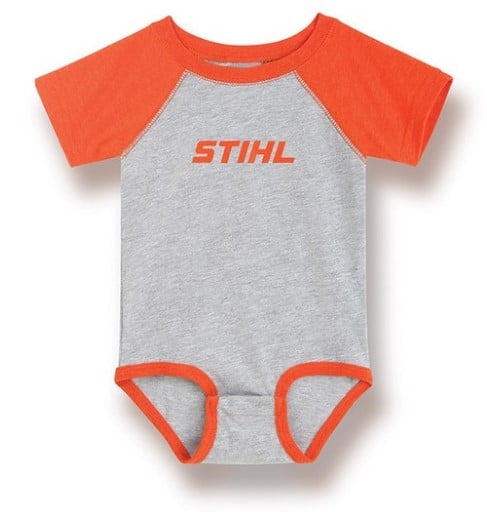 This Stihl Baby Body Suit is a must-have baby item for any Stihl fan.
It seems to only be available in this single color but comes in x-small, small, and medium. It's made of 100% cotton with three snap-close buttons for getting the baby into it.
If you want to go the extra mile, you could easily make your own Stihl baby onesie as an iron on vinyl project. Track down the STIHL font and some orange vinyl, cut it out with a Cricut cutting machine, then use your iron or heat press to apply.
2. Stihl Balance Bike
There's a Stihl balance bike for toddlers!
This awesome piece is designed for kids aged 3 and up. It's made of birchwood and has an adjustable seat height so it can grow with your child.
3. Stihl Baby Socks
These Stihl baby socks, made for kids aged 12 – 18 months, are peak cute.
They are made of 80% cotton, 15% nylon, and 5% spandex. They have those great rubber grips on the bottom that keep your toddler from slipping over on wood floors or tiles.
These are small enough and fun enough to make an excellent advent calendar filler, for those who like to DIY their own.
4. Stihl Toy Helmet, Visor, And Ear Protection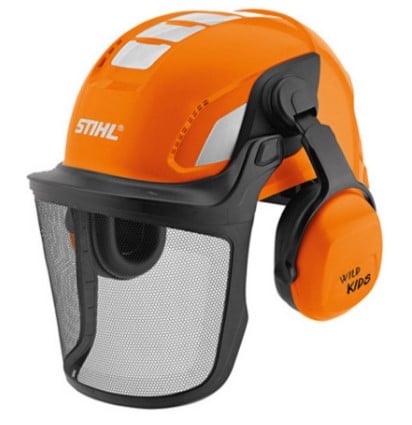 This looks a lot like a real chainsaw helmet, but it is a small toy!
It's for kids aged 3 and up and even has a visor and ear muffs. It is a great replica and is sure to make any child feel involved.
5. Stihl Baby T-Shirt

There are many different Stihl baby t-shirts out there and they are all fantastic.
This is a cotton shirt with the Stihl logo on the front. You can sometimes find knock-off Stihl clothing online, but this is a piece of official Stihl merch.
6. Stihl Toy Replica Kids' Chainsaw

Toy chainsaws are one of the most popular pieces of Stihl kid's merch.
This saw is a replica of the Stihl MS 500i, one of Stihl's newer chainsaw models. The toy 500i is battery-operated and has a moving (child-safe) chain and sound effects.
Check out these other top Stihl and Husqvarna toy chainsaws for more great gift ideas.
7. Stihl Baby Romper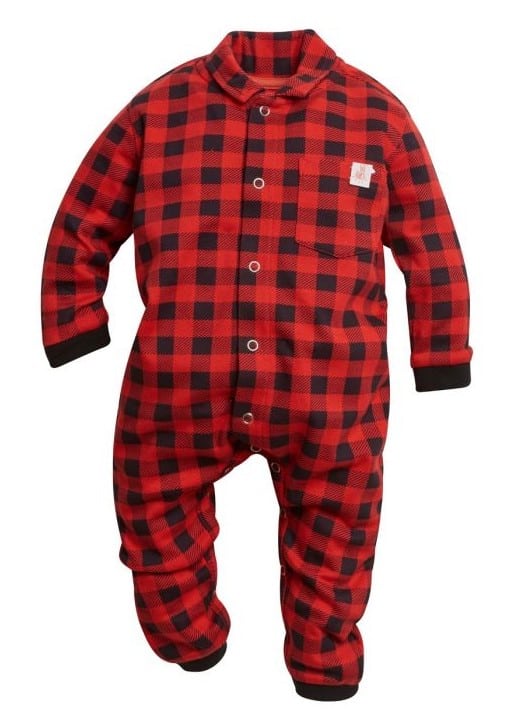 This Stihl Baby Romper is great for babies in cold climates.
It's a red and black checkered lumberjack-style baby onesie with clickable domes running down the front and legs. It comes in 3 sizes.
Put all of these things together and you've got a great first birthday theme for boys: lumberjack, chainsaw, or forestry-themed!
8. Stihl Football
Stihl even has a football – or soccer ball, depending on where you live.
It's a size 5 ball made of hand-stitched synthetic leather. The Stihl logo is prominently displayed on the ball. There are sure to be some dads who wouldn't find this as well!
9. Stihl Chainsaw Pillow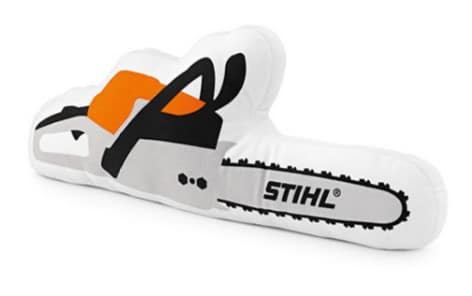 For those who really get into Stihl baby merch, this pillow or cushion is another fun item.
It's probably not for sleeping with but it makes for an interesting piece of baby-room decor. The pillow is said to be soft and plush. Could you call it your child's first chainsaw?
10. Stihl Toy Trimmer
If your toddler is more into weed whacking, this toy brushcutter, which is much like the FS55, might be better than the toy chainsaw.
It's also battery-operated and can be adjusted for height. The brush cutter blade lights up, making it extra awesome and 100% necessary for any kid – boy or girl.
Stihl Baby Merch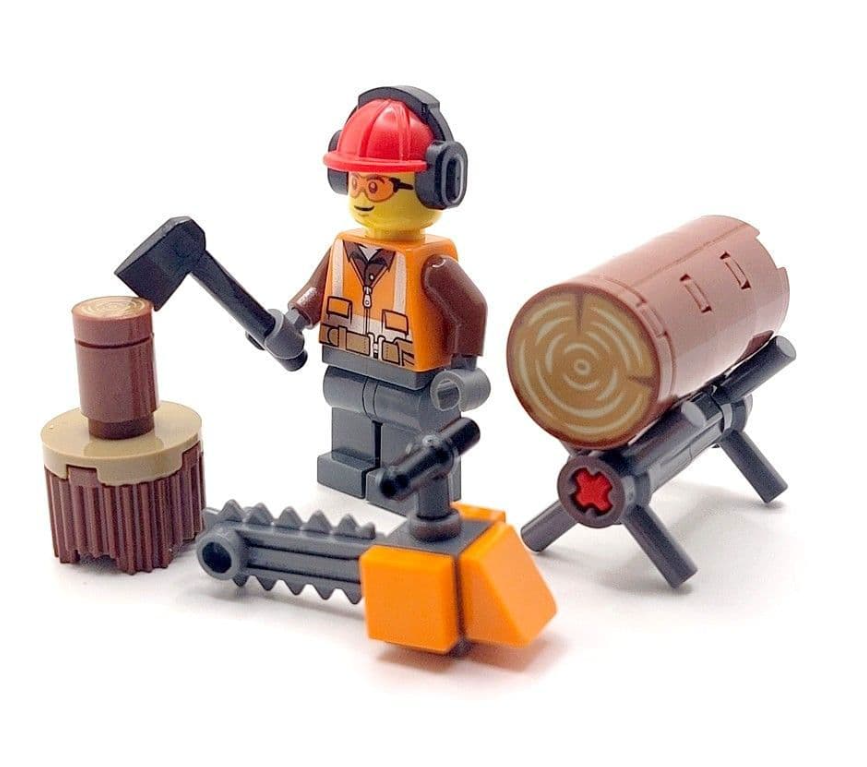 Those are our top 10 bits of Stihl baby clothes.
What are your favorites?
Let us all know in the comments below! Also, check out the Stihl Manscaper Kit and Stihl Coffee Machine for big kids.
And if you get your baby, toddler, or child a toy chainsaw, you could even get started with kid's chainsaw safety training!