There's nothing better than an old pot belly stove to give the look and feel of times past.
Antique pot bellies have a lot of personality and can be the perfect addition to any style of home. They particularly suit cabins, holiday homes, and other small dwellings, but I've seen them look good in more contemporary-style homes as well.
Because pot belly stoves are usually quite small and don't put out as much heat as a modern wood-burning stove, they're not ideal for heating larger spaces, other than as a secondary heating source.
Check out our round-up of pot belly stove ideas to see where you can buy new pot belly stoves if you want to go that route. Alternatively, you will always find old pot belly stoves and parlor stoves for sale here on eBay or here on Etsy.
Antique Pot Belly Stoves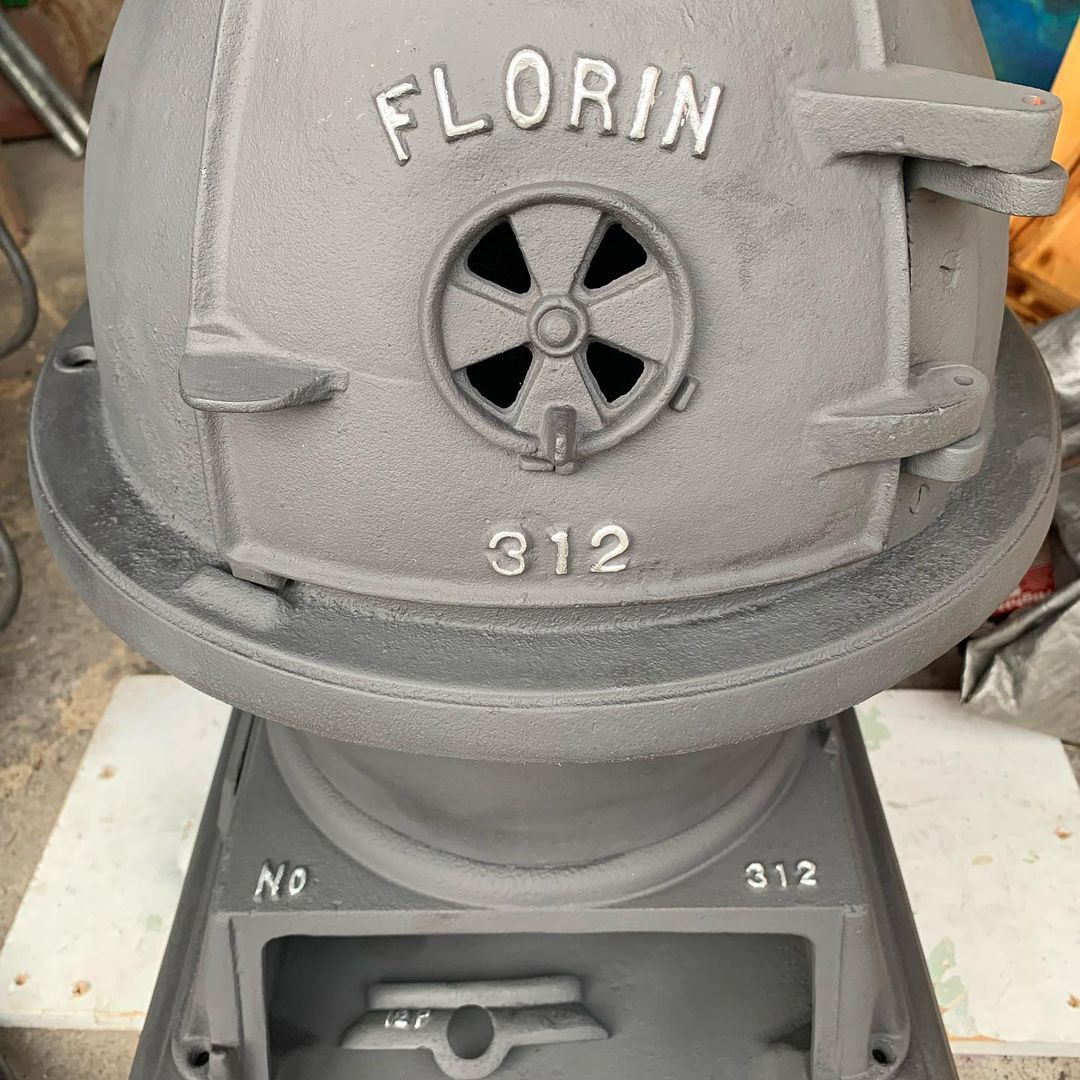 This is an old Florin 312 cast iron potbelly stove.
It was originally made by the Florin Foundry Company of Lancaster County in Pennsylvania but has been lovingly restored back to its former glory. See the before and after pictures on the source link. It would be hard to use it again because it looks so good!
This pot belly was made by the Pittston Stove Company in Pittston, Pennsylvania.
As you can see, it's not being used as a stove or heating appliance YET, but is ready to be installed. This pot belly appears to have be restored as it's in excellent condition.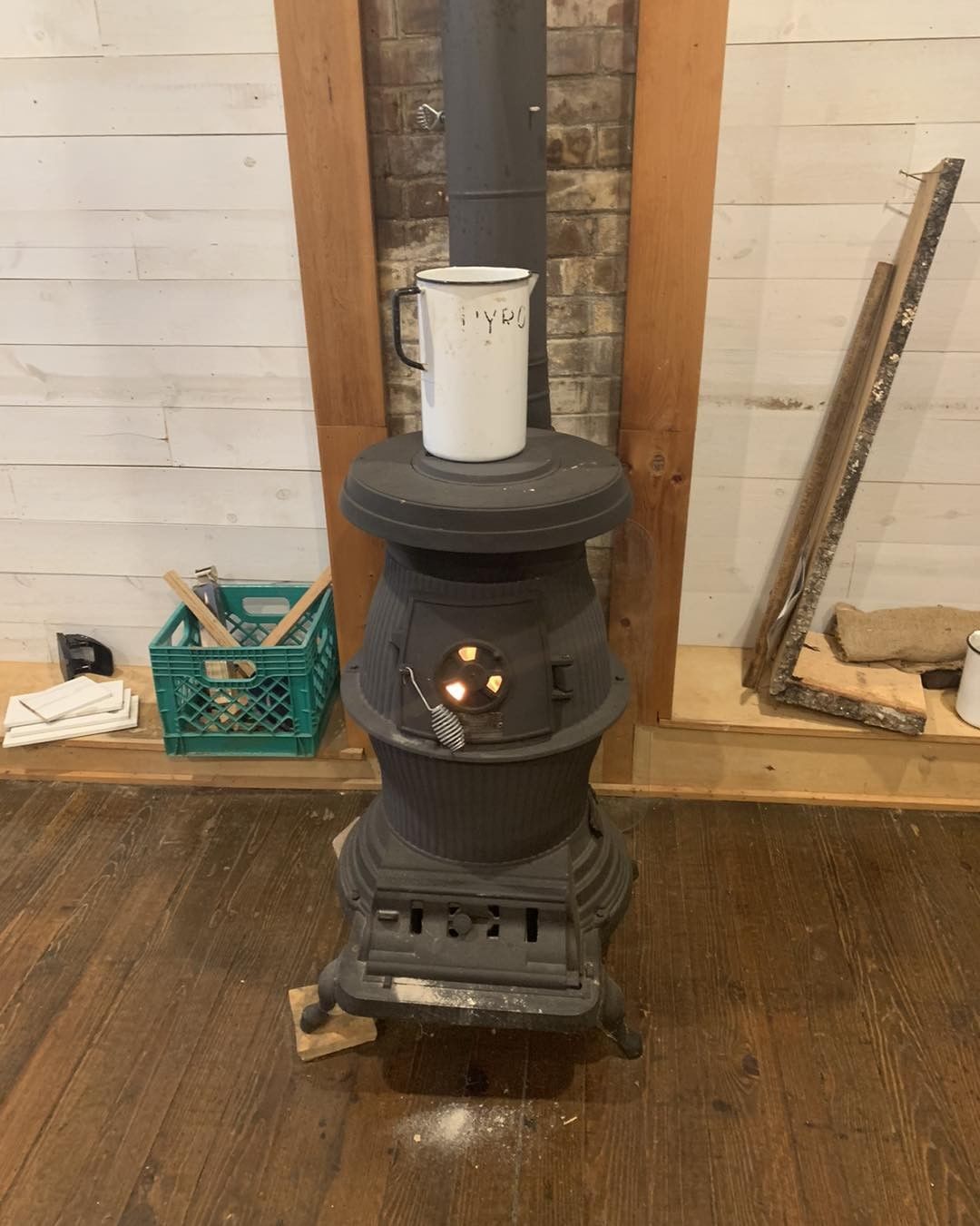 Here we have a basic but very functional pot belly stove.
The account shared:
… We finally lit the pot belly stove today to try and shake off some of the dampness. It was such a welcomed feeling!

Reminded me of back home. We always had a wood stove growing up, I have such fond memories of warming up next to the stove.
The flu vented out the back allows for a good-sized cook top.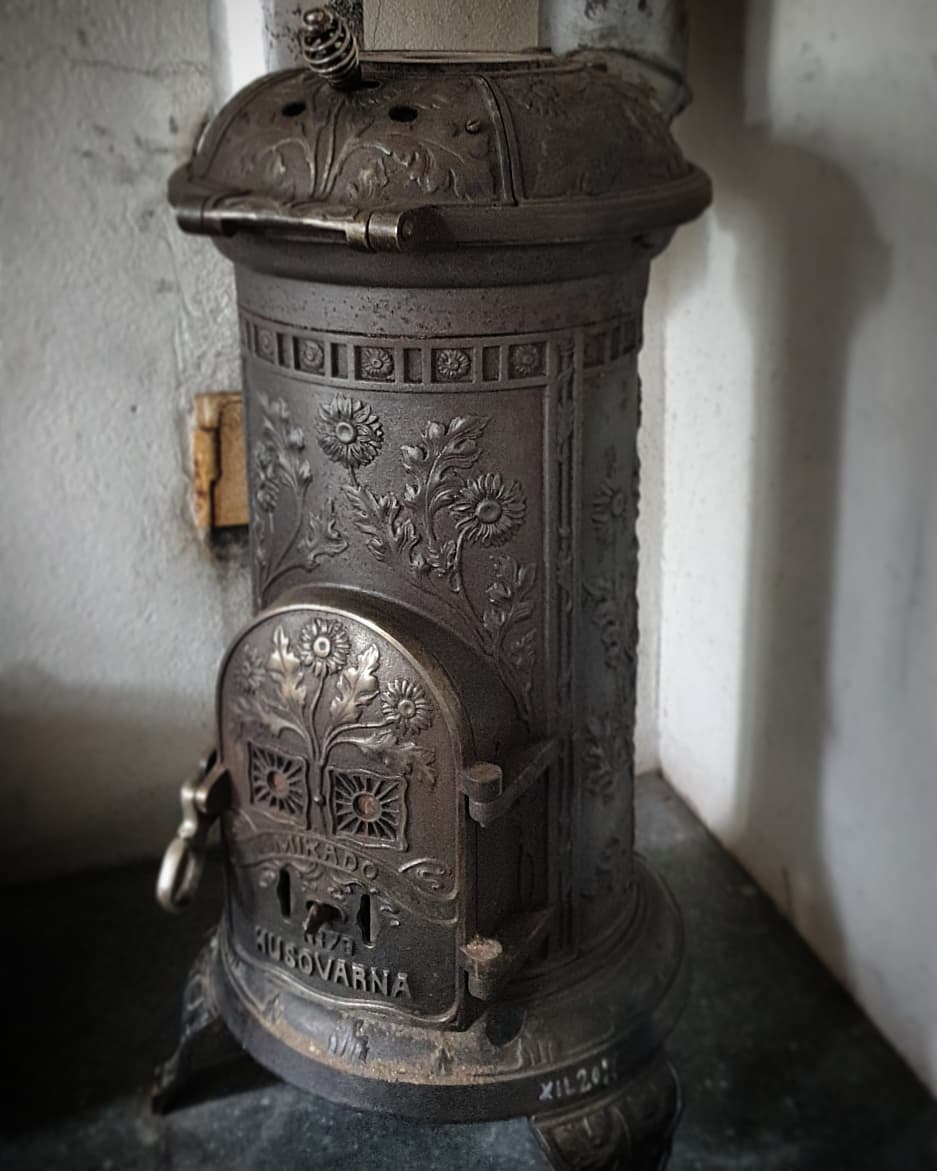 This account shared "Old woodstove with flower-ornaments From an old schoolhouse, in Hälsingland Sweden".
What stands out to me is that this is a Husqvarna wood stove. I'd heard that they made wood stoves, but this is my first time seeing one. Husqvarna's history is fascinating. The company started as a rifle company in the 1600s, and they only got into the chainsaw game in the late 1950s.
Husqvarna share in its history:
As the need for weapons declined, the company saw an opportunity to branch out by applying the precision engineering skills achieved from producing weapons, to a whole new set of other products ranging from sewing machines, hunting weapons, wood stoves, mincing machines, bicycles, motorcycles, gas stoves, microwave ovens and much more.
This Husqvarna parlor stove above is a beautiful piece of history. I'm sure there aren't too many out there.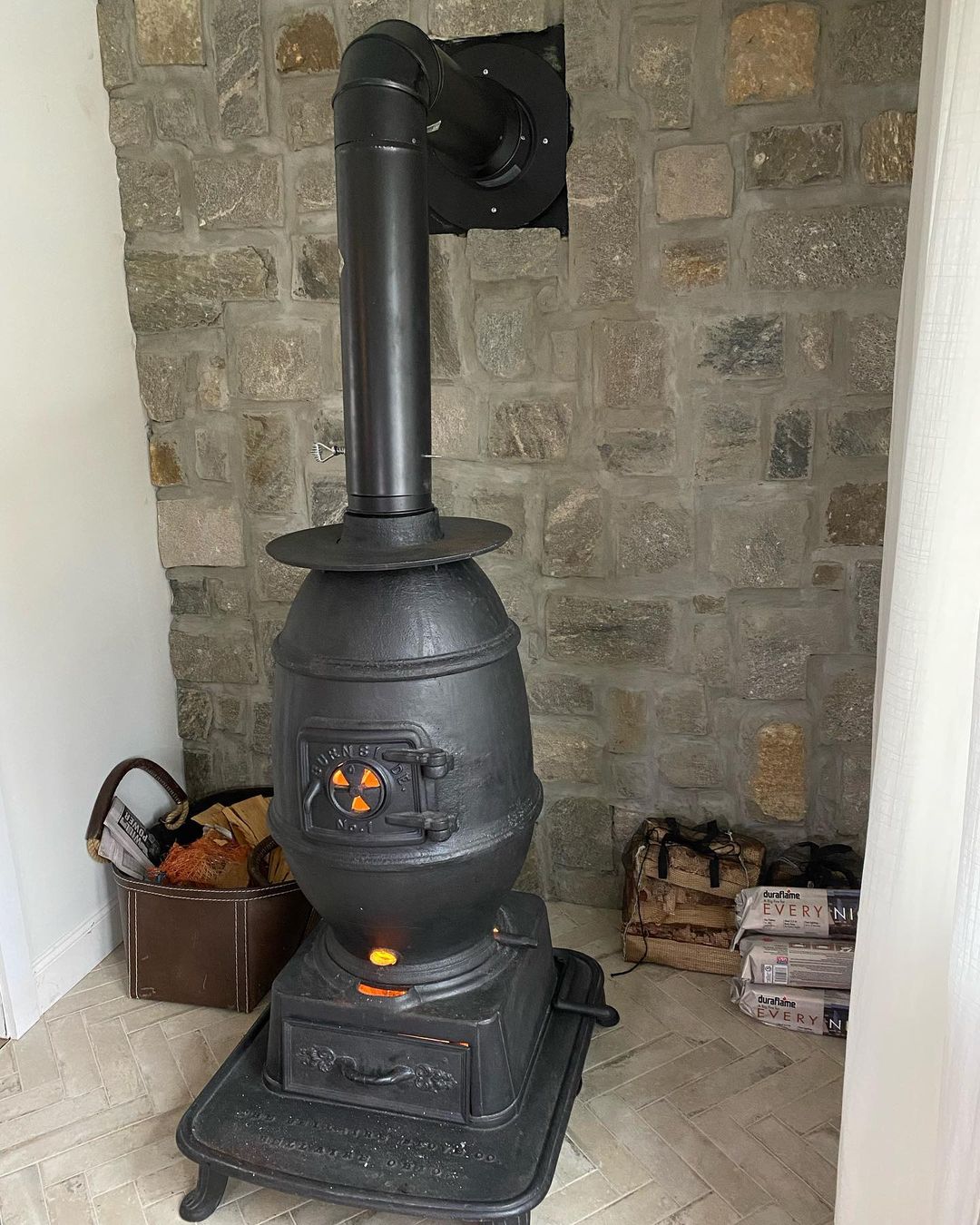 It's great to see this kind of enthusiasm for old pot belly stoves – a great story!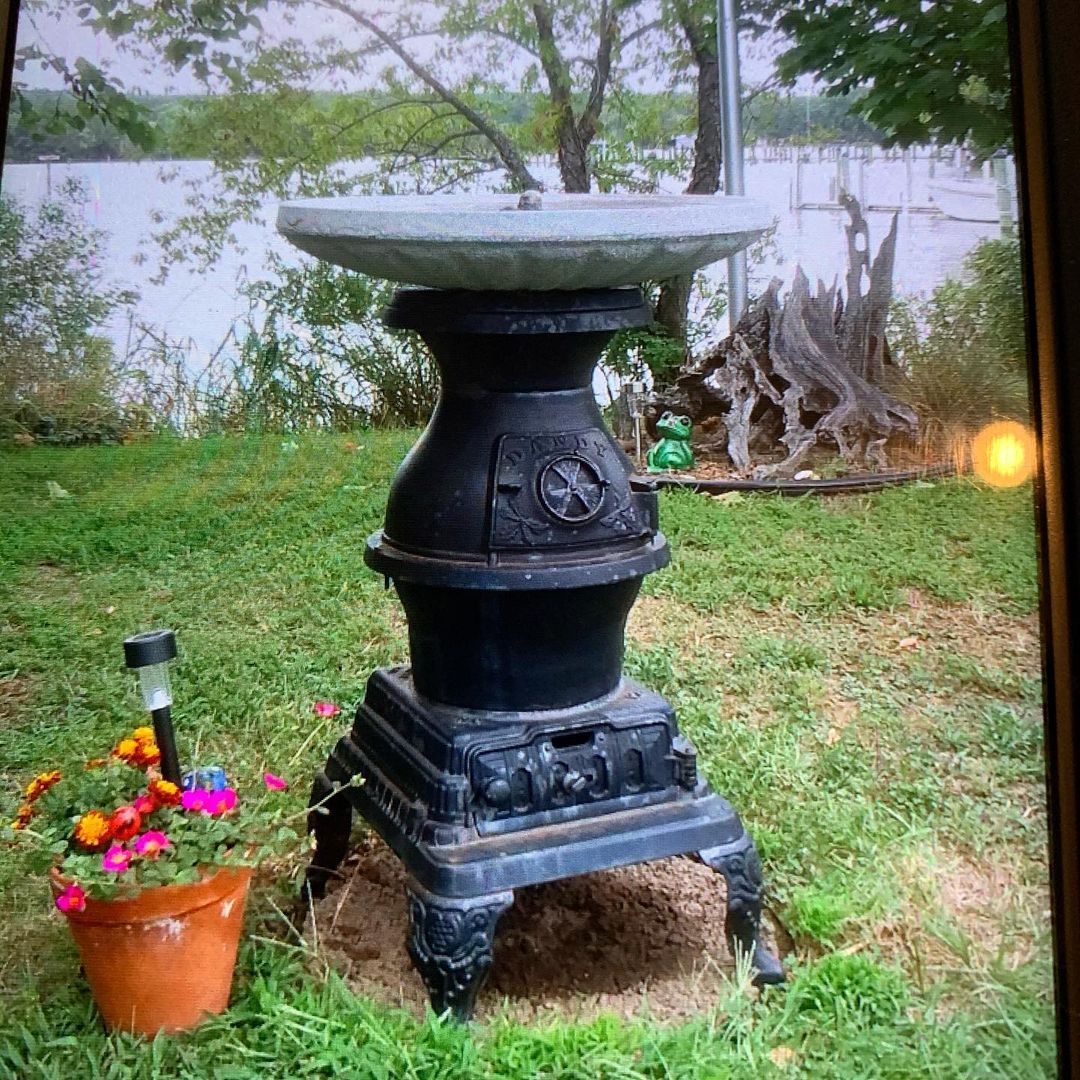 This is a Dandy Pot Belly Stove. These fantastic cast iron stoves were made at the Columbus Iron Work Company, in Georgia.
It's a bit of a shame to see it being used as an outdoor ornament rather than being put to use, but it could always be restored.
Here we have the Schooner Stove made by Pot Belly Stove Co. Ltd. in New Zealand.
While this stove looks like it could be over 100 years old, they were actually manufactured in the 1970s and 80s.
The nautical name, color, and imagery make me think of the Sardine tiny wood stove.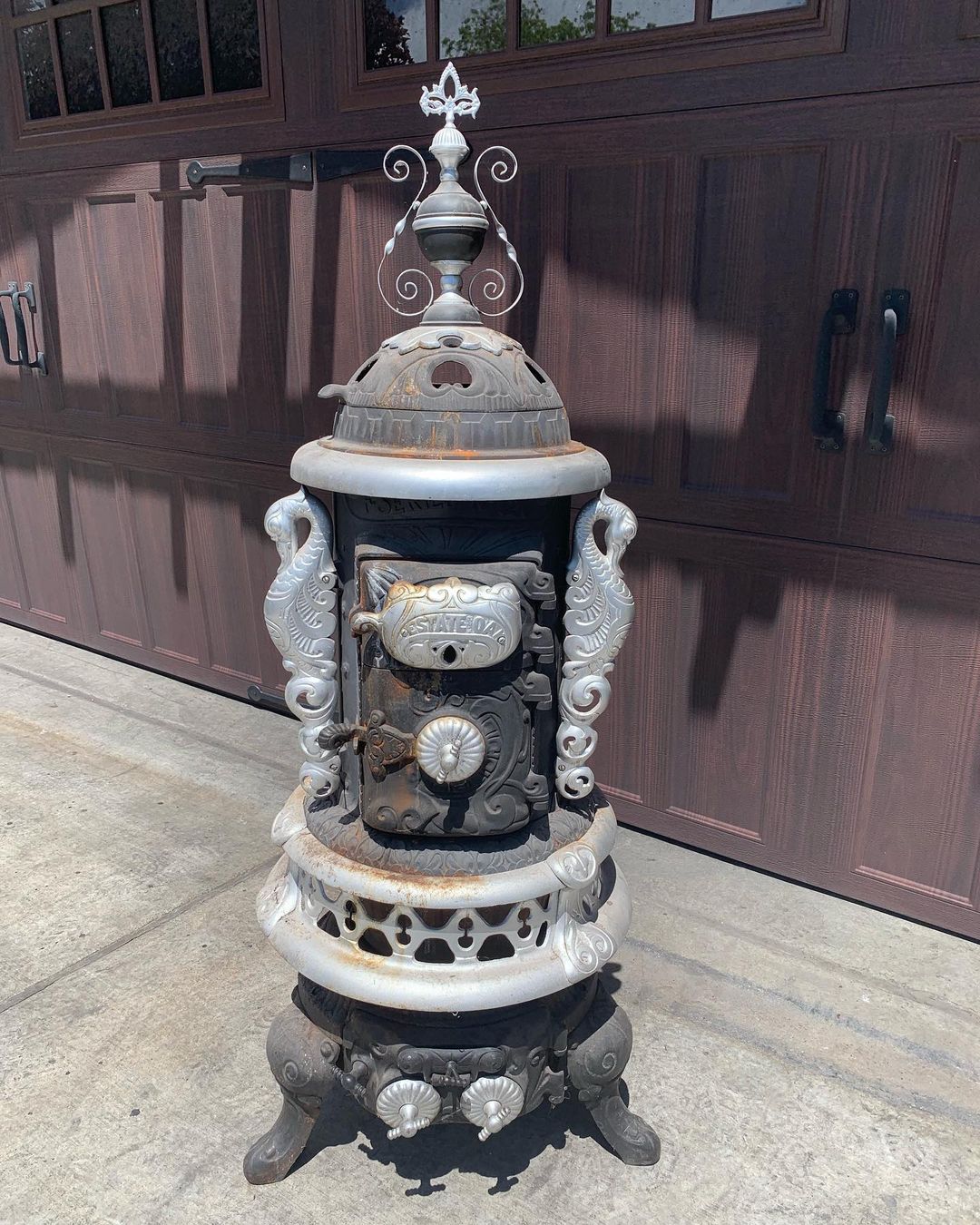 This is an 1896 Estate Oak Parlor Stove.
These stoves were constructed of cast iron and rolled steel and made in Michigan.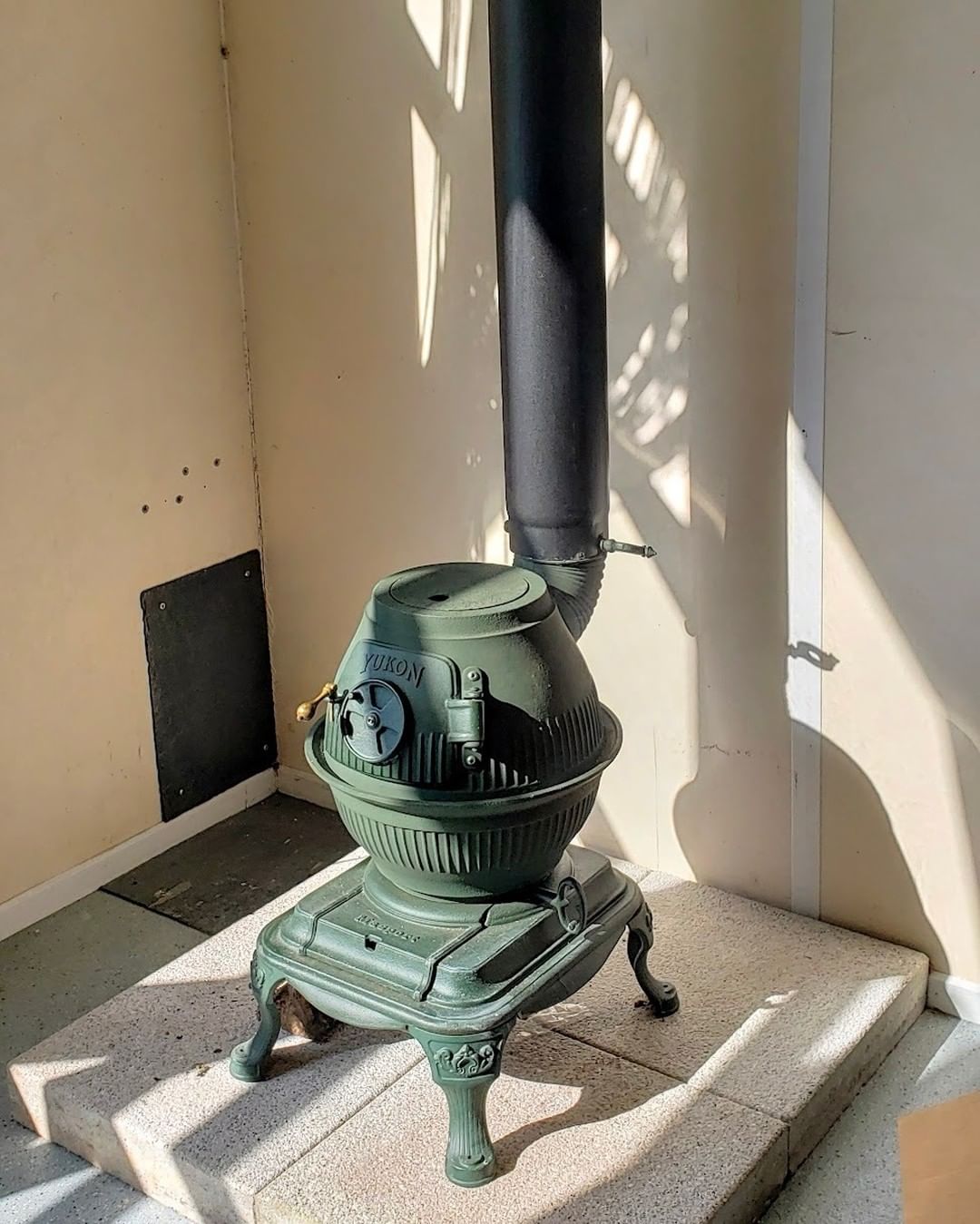 This is another New Zealand-made pot belly stove: the Masport Yukon.
The company still makes modern log burners and heating appliances today, including pot belly stoves. They are sold in both NZ and Australia.
The stoves are "compliant with new Australian burn emission regulations. They have the Klondike for small-medium areas of up to 100 square meters, and the Pittsburg that heats up to 150 square meters."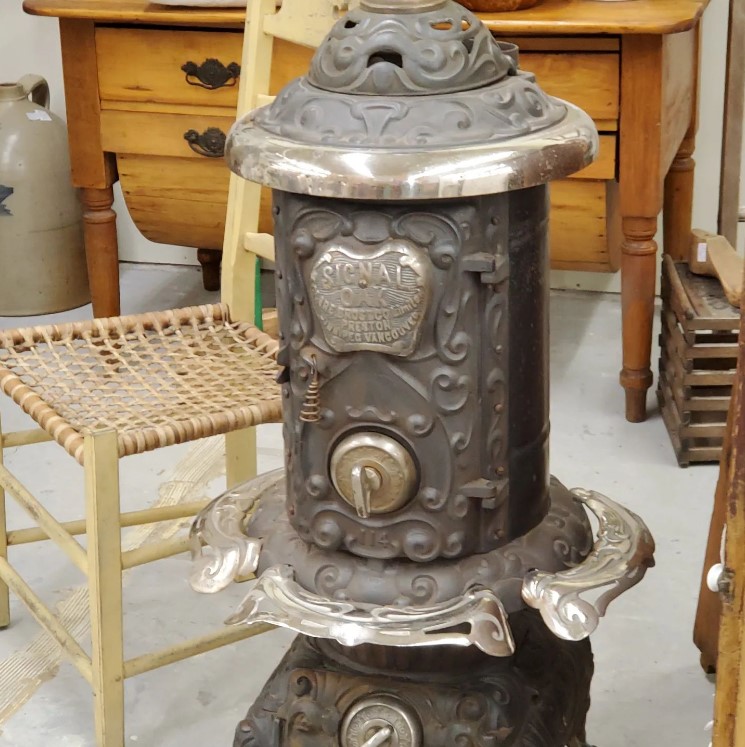 This is a Signal Oak vintage wood stove, similar to some I've seen sold on Etsy.
They are very ornate, decorative stoves.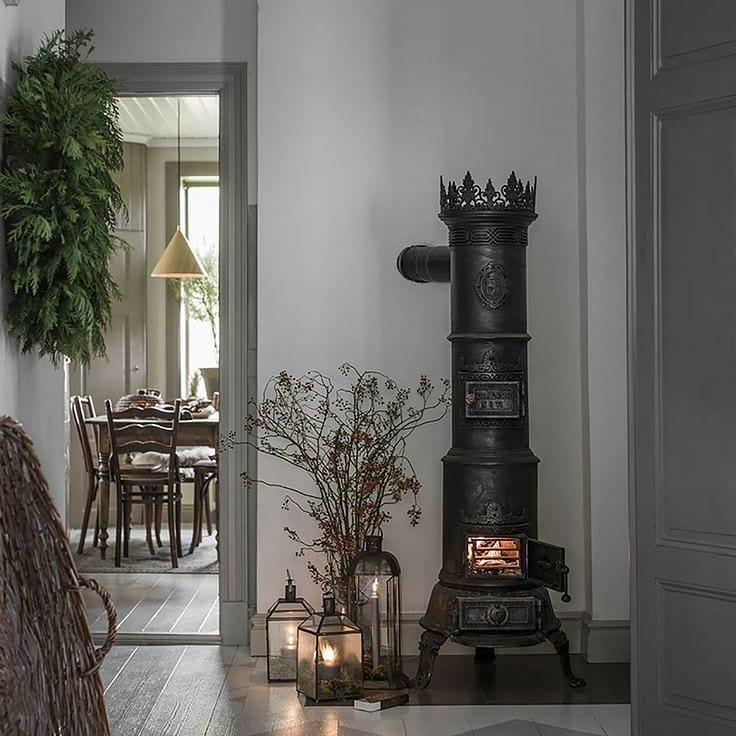 I don't know what this masterpiece is, but I like it!
While it's not a pot belly stove per se, it's of a similar era and style. This is both a wood and coal-burning stove that would make a statement in any home.
This old antique parlor stove is epic!
There would be no problems heating a space with this on board. However, when buying an older house with this kind of heating system you'll want to get a specialist to check that everything is installed correctly.
This account shared:
This is my Florence Hot Blast 75… She is a real beauty and I love her. I have thought about upgrading to a newer more user-friendly model but wow would I lose some character!
It sure is another stunning pot belly stove example.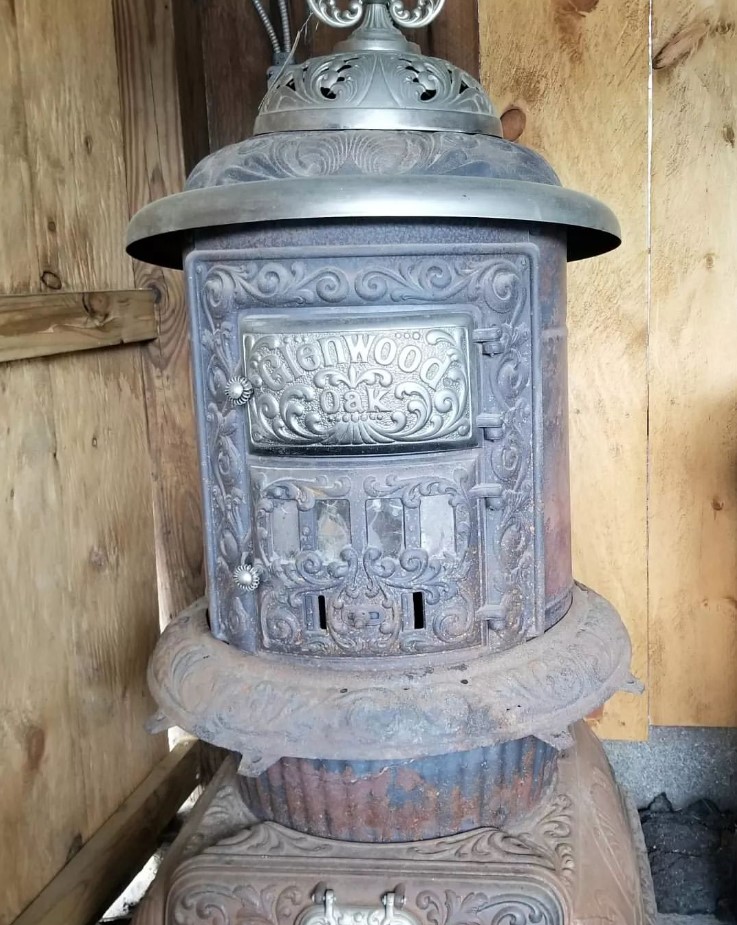 Lastly, we have this Glenwood Oak wood stove.
All of these old stoves are worth preserving, restoring, using, and appreciating. When you have an old pot belly stove, you have a piece of meaningful history.
Antique Pot Belly Stoves
If you have an old pot belly stove, whether it's coal burning or wood burning, drop a link to a pic on your Instagram account below.
We'd love to see it!
For those wanting a very small stove, consider this list of the best small wood stoves. Some are also multifuel and they are good for cabins, sheds, tiny houses, yurts, and those types of spaces as well.