Escaping to a cabin tucked away in nature, whether it's yours, a friend's, or a family member's, is a wonderful thing.
Whether it's a summer retreat by the lake, a winter hideaway on a snowy hillside, or a delightful forest nook, cabin living encourages simplicity, relaxation, and an immersive connection with the great outdoors.
Choosing a gift that enhances this distinct lifestyle can be challenging. That's why we've curated this list of 100 perfect gifts for cabin owners, catering to their specific needs and preferences. From functional tools like a handheld GPS for exploring the wilderness, warm plaid throw pillows for the perfect interior, to a tiny wood stove that warms up the cool evenings, each gift in this guide is thoughtfully chosen to enhance the cabin experience.
Let's delve in and find the ideal present for those who adore cabin life.
Cabin Gifts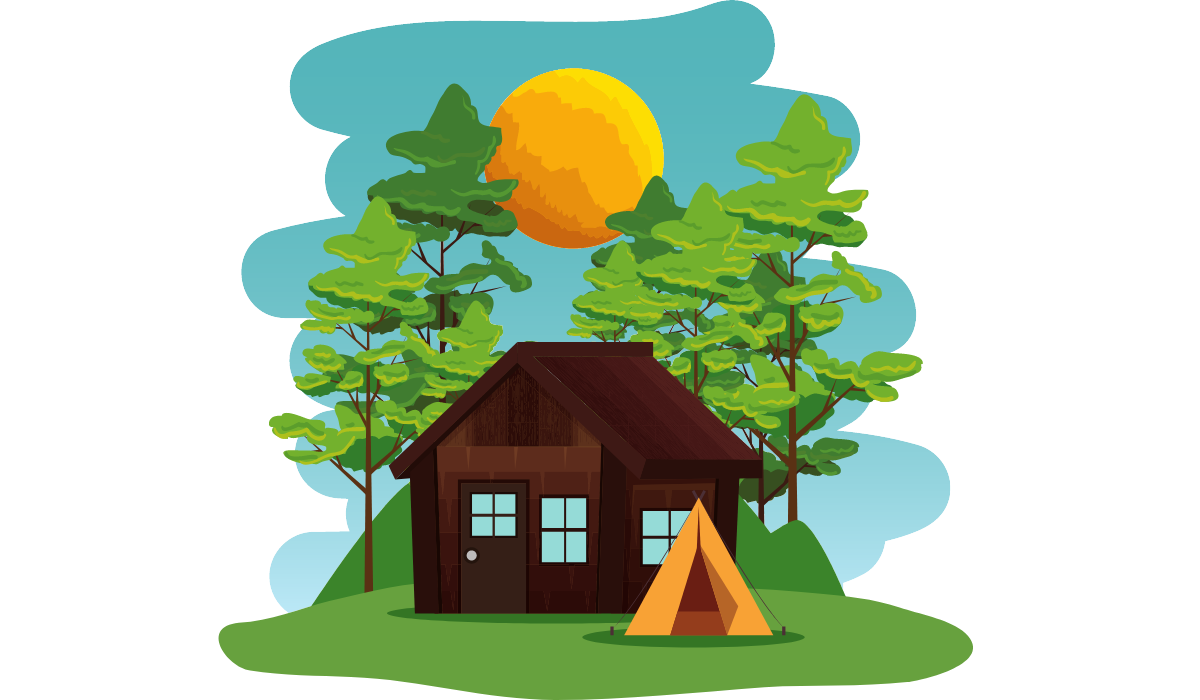 1. Hammock – A hammock allows for relaxing in the surrounding nature, swaying with the gentle breeze between the trees.
2. Personalized Cabin Sign – A custom-made cabin sign adds a personal touch to the owner's cherished getaway, making it feel even more like home.
3. Solar-Powered Lantern – An eco-friendly lighting solution, these lanterns provide bright light without electricity, ideal for evenings on the porch or around the campfire.
4. Cast Iron Dutch Oven – A durable and versatile cooking essential, perfect for everything from simmering soups to baking bread.
5. Outdoor Cast Iron Fire Pit – A high-quality fire pit can be the centerpiece of outdoor gatherings, providing warmth and ambiance.
6. Binoculars – High-quality binoculars are ideal for birdwatching or taking a closer look at the breathtaking nature surrounding the cabin.
7. Firewood Rack – A sturdy rack organizes firewood, keeping it dry and ready for the wood-burning stove or fireplace.
8. Composting Toilet – An eco-friendly alternative to traditional toilets, it's practical and respects the cabin's natural surroundings.
9. Tiny Wood Stove – A small, efficient wood stove can provide ample heat for a snug cabin, perfect for those chilly nights.
10. Fishing Rod and Reel – An excellent gift for cabin owners near a lake or river, providing them with an enjoyable pastime and perhaps dinner.
11. Outdoor Grill – For the outdoor cooking enthusiast, a reliable grill is perfect for barbecuing while enjoying the scenic view.
12. Wildlife Field Guide – A comprehensive guide to local flora and fauna adds to the appreciation of the cabin's natural surroundings.
13. Comfy Blankets – Cozy, warm blankets are ideal for snuggling up on chilly nights, adding a layer of comfort and warmth.
14. Solitary Bee Hive – Perfect for the nature-loving cabin owner, a solitary bee hive promotes local biodiversity, providing a nesting site for non-aggressive, solitary bees like mason bees.
15. Rustic Dinnerware Set – A set of rustic-themed dinnerware not only serves its purpose but also complements the cabin's aesthetic.
16. Board Games – A collection of classic board games provides entertainment for restful nights spent indoors.
17. Log Carrier – A durable log carrier makes transporting firewood from the woodpile to the fireplace much easier.
18. Plaid Throw Pillows – These add comfort to the cabin's seating areas while enhancing the rustic decor.
19. Wildlife-Themed Wall Art – Beautiful wall art featuring local wildlife or scenery can enhance the cabin's rustic charm.
20. Insulated Coffee Mugs – Insulated mugs keep coffee or hot cocoa warm, perfect for sipping on a cool morning on the porch.
21. Fleece-Lined Slippers – Warm, comfortable slippers are ideal for keeping feet warm on cold cabin floors.
22. Portable Charger – A high-capacity portable charger ensures devices stay charged, even when power outlets are scarce.
23. Outdoor Rocking Chair – A classic addition to any porch, providing a comfortable spot to relax and enjoy the outdoors.
24. Cabin-Themed Calendar – An artistic and useful gift that keeps track of days while showcasing beautiful cabin-themed imagery.
25. Rustic Candle Holders – These add an inviting ambiance to the interior while enhancing rustic decor.
26. Picnic Basket Set – A complete set is perfect for impromptu picnics in the surrounding nature.
27. Handheld GPS – A handheld GPS can be a helpful tool for hiking and exploring the area around the cabin.
28. First Aid Kit – A comprehensive first aid kit is a practical and important item for handling minor injuries.
29. Grill Set – A high-quality grill set can enhance the barbecuing experience, a perfect gift for the grill master.
30. Log Pillow – A fun and whimsical addition to the cabin decor, and it's comfortable too!
31. Rain Collection Barrel – An eco-friendly way to collect and store water for various uses around the cabin.
32. Kindle Paperwhite – Providing endless reading material without the clutter of physical books, a Kindle is perfect for the book-loving cabin owner.
33. Waterproof Dry Bags – Useful for protecting belongings during boating trips or rainy hikes.
34. Inflatable Stand Up Paddle Board – A fun, compact water sport accessory for those who have a water body near their cabin.
35. Wildlife Camera – A motion-activated camera captures images and videos of the local wildlife, providing a glimpse into their habits.
36. Outdoor Tool Set – A comprehensive tool set tailored for outdoor tasks, from chopping firewood to setting up a campfire.
37. Log Bed Frame – A log bed frame adds a beautiful, rustic touch to the cabin's bedroom, fitting perfectly with the rest of the decor.
38. Stargazing App Subscription – An app subscription provides detailed information about the night sky, enhancing the stargazing experience.
39. Cabin-Themed Doormat – A practical and decorative item, a doormat welcomes guests while keeping the cabin floor clean.
40. Personalized Cutting Board – A custom cutting board can be both a useful kitchen tool and a treasured personal item.
41. Leather Journal – A high-quality leather journal is a thoughtful gift, providing a place to record memories and experiences of cabin life.
42. Solar Phone Charger – A solar charger is a practical gift, providing renewable energy for charging devices.
43. Cabin-Themed Cookbook – A cookbook filled with recipes designed for cooking in a cabin kitchen, from one-pot meals to grilled dishes.
44. Insulated Wine Tumblers – Insulated tumblers keep wine at the perfect temperature, whether it's a cool white in summer or a hearty red by the fire.
45. Bird Feeder – A bird feeder attracts local bird species to the cabin, providing hours of birdwatching enjoyment.
46. Hammock with Stand – A hammock with a stand allows for relaxation anywhere, no trees required.
47. Water Filter – A portable water filter ensures access to clean, safe water, regardless of the source.
48. Rattan Storage Baskets – Stylish and functional, these baskets can help keep the cabin organized.
49. Portable Hot Tub – A portable hot tub brings a touch of luxury to the cabin, providing a relaxing soak under the stars.
50. Outdoor Movie Screen – With an outdoor movie screen and a projector, the cabin owner can enjoy movie nights under the stars.
51. Electric Bug Zapper – A bug zapper keeps the outdoor area free of pesky insects, making the outdoors more enjoyable.
52. Natural Bath Products – Biodegradable bath products are environmentally friendly and often come in scents inspired by nature.
53. Handmade Quilt – A handmade quilt adds a welcoming, personal touch to the cabin decor.
54. Enamel Coffee Pot – An enamel coffee pot is perfect for brewing coffee on the stove or an open fire, a must-have for coffee lovers.
55. Cabin-Themed Ornaments – Cabin-themed ornaments are a thoughtful holiday gift, perfect for decorating a cabin Christmas tree.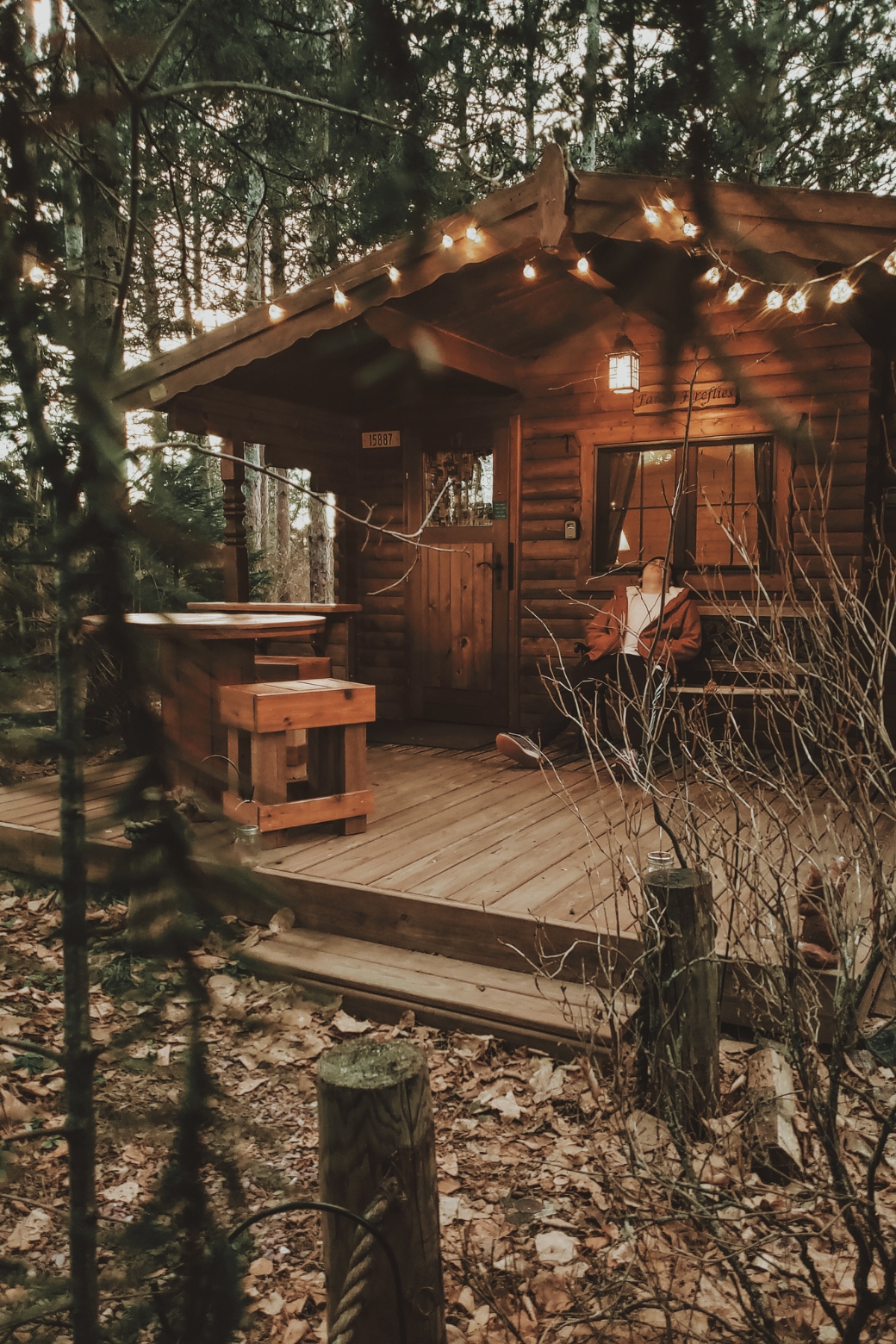 56. Lantern String Lights – These lights provide a warm glow indoors or out, adding to the cabin's calm ambiance.
57. Outdoor Game Set – An outdoor game set provides fun and entertainment for gatherings at the cabin.
58. Multitool – A durable, compact tool for various uses, from opening bottles to cutting small branches.
59. Bear-Proof Cooler – A cooler keeps food and drinks cold, and is bear-proof for those in bear country.
60. Cabin-Scented Candle – A candle that captures the essence of the cabin in its scent, bringing the outdoor aroma inside.
61. Survival Kit – A practical gift that could prove crucial in emergency situations.
62. Wildlife-Themed Puzzles – A puzzle featuring local wildlife or landscapes is an entertaining way to spend a rainy day.
63. S'Mores Maker – A fun kit for making delicious s'mores, a camping favorite that can be enjoyed at the cabin.
64. Wool Socks – Warm, wool socks are perfect for keeping feet snug and warm on chilly days and nights.
65. Ooni Pizza Oven – An outdoor pizza oven makes a delicious change from grilling, a fun cooking experience for the pizza lover.
66. Mushroom Growing Kit – An indoor mushroom growing kit is a fun hobby and the results can be used in cooking.
67. LED Lantern – A portable LED lantern provides light where it's needed, from late-night reading to evening walks.
68. Weather Station – A weather station helps track local weather conditions, important for planning outdoor activities.
69. Hiking Backpack – A durable backpack is essential for day hikes and nature walks, perfect for carrying essentials.
70. Fire Pit Cooking Grate – A cooking grate can expand the use of a fire pit to include cooking meals.
71. Indoor Plant Kit – An indoor plant kit can add a touch of greenery to the cabin, with the added satisfaction of growing it themselves.
72. Compact Telescope – A compact telescope enhances stargazing, making it possible to see celestial bodies in more detail.
73. Cabin-Themed Pajamas – Comfortable and homely pajamas are perfect for lounging around the cabin.
74. Gardening Tools – For the cabin owner who takes pride in their surroundings, a set of quality gardening tools can be appreciated.
75. Local Map – A detailed local map is a useful tool for exploring the surrounding area, from finding trails to identifying landmarks.
76. Cabin-Themed Welcome Sign – A personalized welcome sign can add a welcoming and personal touch to the cabin.
77. Wind Chimes – Wind chimes can add a soothing soundtrack to the cabin's outdoor area.
78. Portable Propane Fire Pit – A portable fire pit allows for a safe and warm campfire wherever it suits.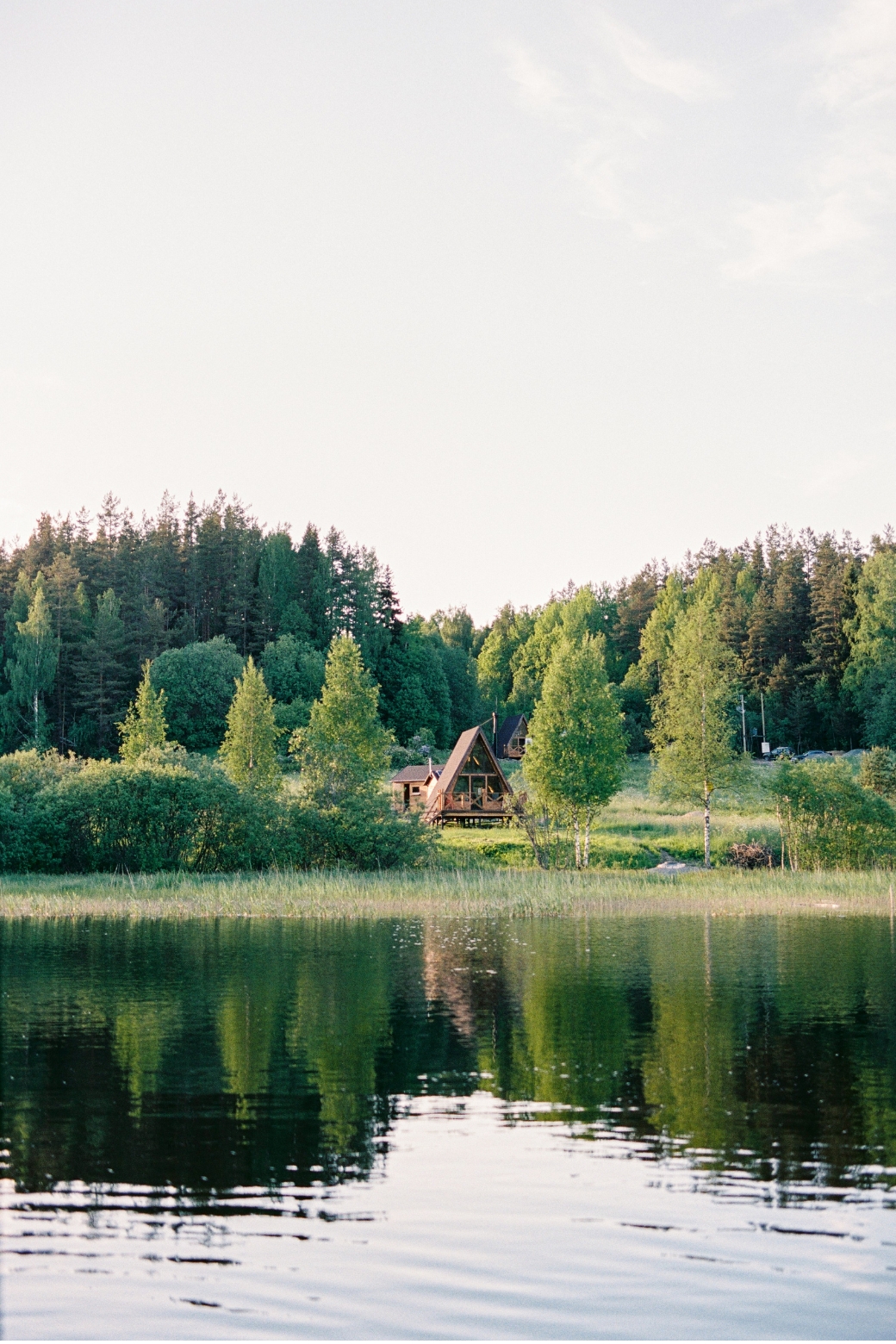 79. Knit Beanie – A warm, knit beanie is perfect for keeping warm on cold days, whether inside or out.
80. Outdoor Rug – An outdoor rug adds comfort and style to an outdoor living area, such as a deck or patio.
81. Vintage Cabin Poster – A vintage-style poster can add a unique touch to the cabin's decor.
82. Flannel Sheets – Flannel sheets add an extra layer of warmth to any bed, perfect for cold nights.
83. Portable Table – A portable table is useful for everything from outdoor dining to games.
84. Scented Pine Cones – Pine cones can add a natural touch to the decor and, when scented, can fill the cabin with a delightful aroma.
85. Solar Outdoor Shower – An outdoor solar shower can be a refreshing and eco-friendly feature for summer cabin living.
86. Rustic Bar Cart – A bar cart provides a stylish way to store and display drinks and snacks.
87. Marshmallow Roasting Sticks – A set of roasting sticks is essential for any cabin owner who enjoys making s'mores by the wood fire.
88. Eco-Friendly Cleaning Products – Environmentally friendly cleaning products are good for the cabin and great for the environment.
89. Picnic Table – A picnic table provides a dedicated spot for outdoor meals, enjoying the view while dining.
90. Deer Antler Jewelry Holder – A rustic yet chic place to store and display jewelry.
91. Hiking Guide Book – A guidebook can provide inspiration for local hikes, from easy nature walks to challenging hikes.
92. Comfy Throw Blankets – Soft, warm throw blankets add a touch of comfort and warmth to the living area or bedroom.
93. Portable Table – A portable table is useful for outdoor dining or games, easy to move and store.
94. Scented Pine Cones – Pine cones that emit a natural, woody scent can add to the cabin atmosphere.
95. Solar Outdoor Shower – A solar-powered shower is great for a quick rinse after outdoor activities.
96. Rustic Bar Cart – A bar cart provides a stylish and convenient way to store drinks and snacks.
97. Marshmallow Roasting Sticks – Long, metal roasting sticks are perfect for roasting marshmallows or hot dogs over the fire pit.
98. Eco-Friendly Cleaning Products – Natural cleaning products are gentle on the environment, perfect for a cabin in nature.
99. Picnic Table – A sturdy picnic table is great for outdoor meals and gatherings, a must-have for any cabin.
100. Satellite Phone – For cabins in remote areas, a satellite phone can be a vital tool for emergencies when cell service is unavailable.
Gifts For A Cabin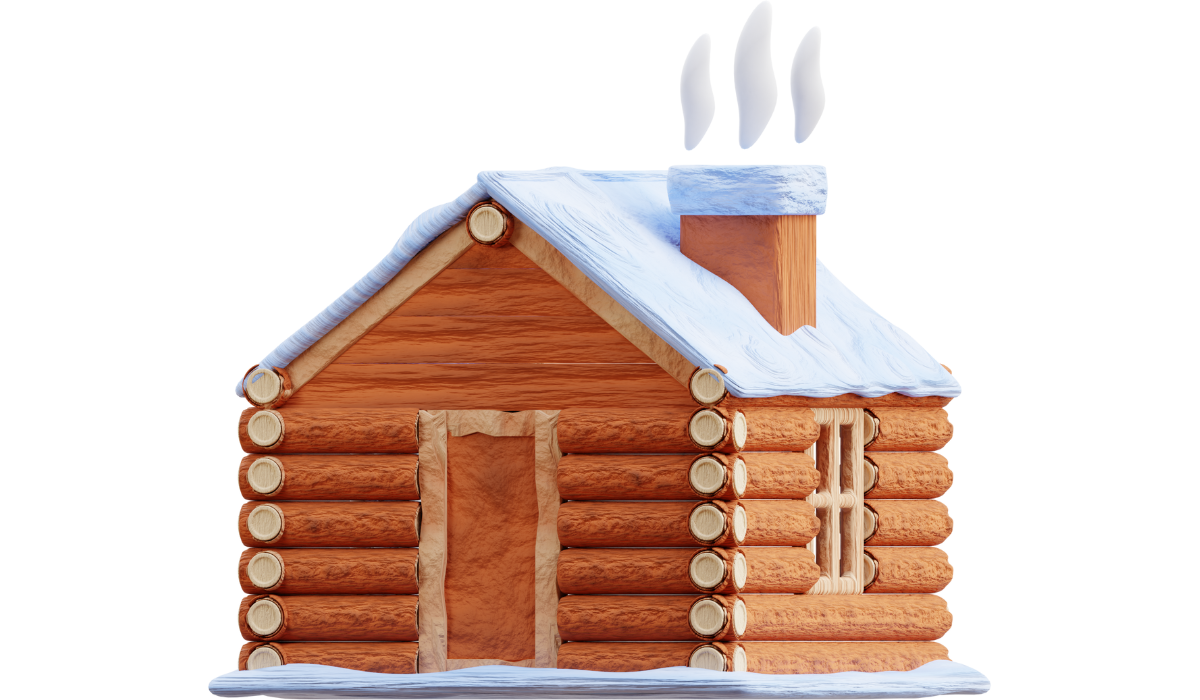 There's an unbeatable charm to the crackling of a tiny wood stove, the rustle of wildlife in the surrounding woods, and the gentle sway of a hammock strung between two pines. That's the magic of cabin living.
These 100 gift ideas for cabin owners aim to celebrate and enhance this magic. Whether it's the eco-friendly nature of the composting toilet, the rustic feel of a custom cabin sign, or the intriguing observation opportunity offered by a solitary bee hive, each gift has the potential to add something special to the cabin life experience.
So, as you make your pick, remember – you're not just gifting an item; you're contributing to someone's cherished escape from the hustle of the world. That's a gift in itself. Thanks for joining us on this cabin gift-hunting adventure! Also, check out these gifts for those who live in tiny homes or these gift ideas for RV owners.