Farmertec Holzfforma Chainsaws are well known for being knock-offs of some of the best Stihl and Husqvarna chainsaws.
Despite the European sounding name of 'Farmertec Holzfforma,' they are not a European company, and nor are they made in Germany, Sweden, or Switzerland.
So who owns the Famertec brand and where are Holzfforma Chainsaws made?
Farmertec is a Chinese company, and the Holzfforma Chainsaws are made in China. Farmertec also manufactures the JonCutter Chainsaw brand as well.
Farmertec Holzfforma Chainsaw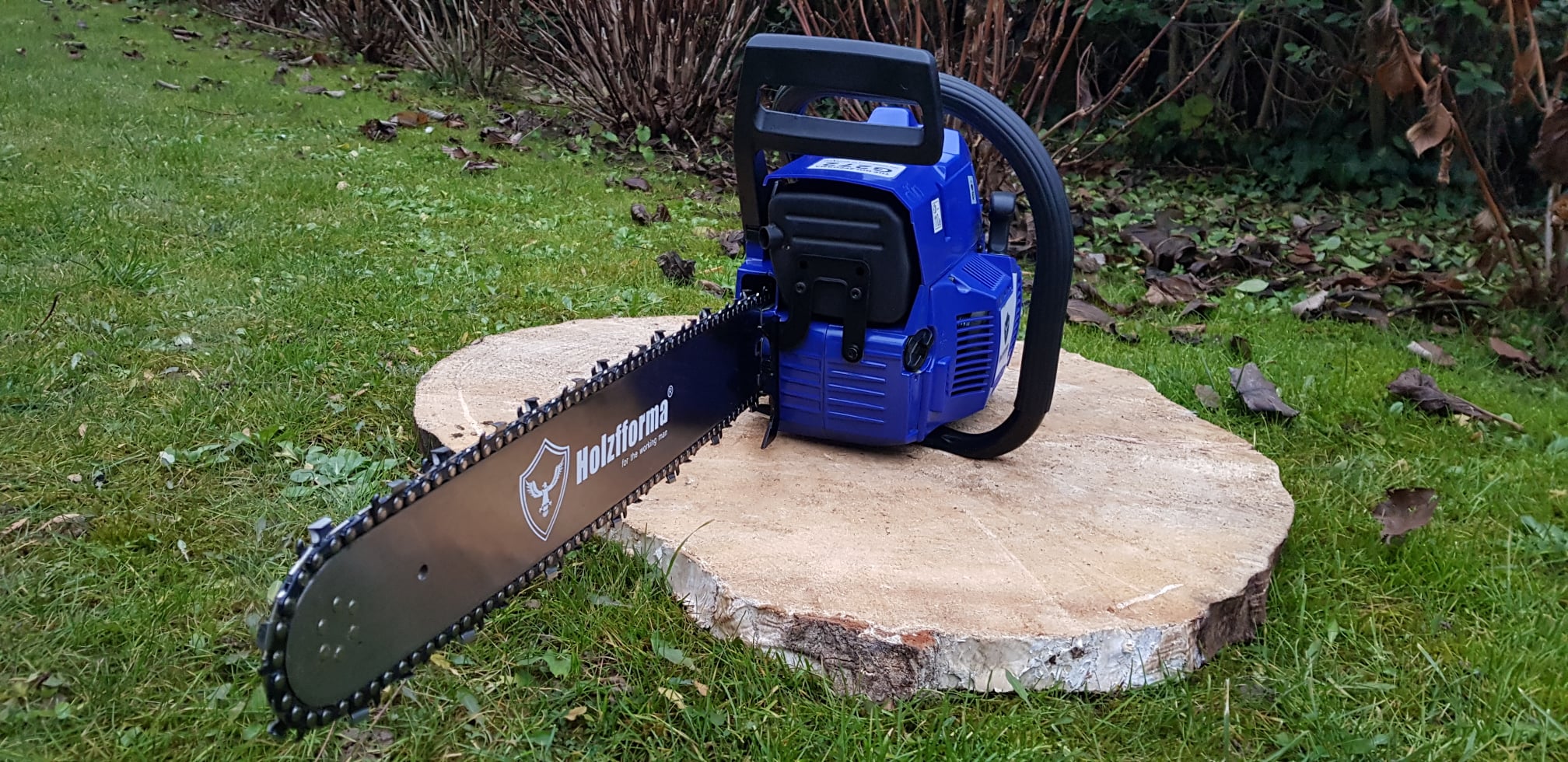 While Holzzforma Chainsaws are for the most part looked down upon because they are Chinese-made knock-offs, they are actually not all that bad.
Buying Holzzforma parts can be a bit touch and go, but the new saws are pretty good when you consider the price and what you're getting.
Some of their most popular chainsaws are:
But check them all out in our best Farmertec Holzfforma Chainsaw review.
They mostly sell knock-off Stihl and Husqvarna chainsaws but also do some ECHO saws as well.
They have chainsaw parts for most well-known brands like McCulloch, Partner, Craftsman, Oleo-Mac, Shindaiwa, and so on.
All the saws look very similar to the originals. The big difference is that many of the Holzfformas are blue in color, though some are orange.
How do they get away with copying these chainsaw designs?
The clone saws are made using expired patents, so there's no problem there (as far as I'm aware)!
Who Makes Holzfforma Chainsaws?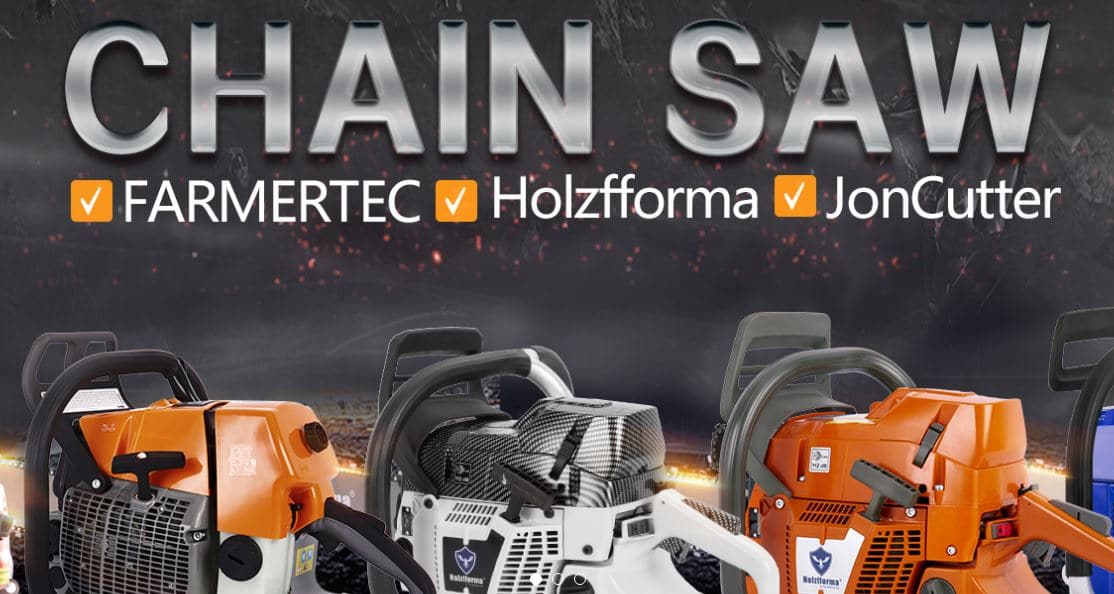 Holzfforma and JonCutter Chainsaws are made by Jinhua Farmertec Import & Export Co. Ltd.
The company has been running for close to two decades out of China.
While they focus on the US market and have a solid and quick-working distribution network there, they can ship to most locations around the world.
They sell their products on their own website, but you can also check:
Amazon here – most of the Farmertec chainsaws, including JonCutter
Walmart here – large range of Farmertec saws including the G888, G272, and Holzfforma chainsaw mills
Ebay here – massive range of new and used Farmertec Chainsaws and parts
That's where you can find the products in the US, but they also have their own sites in many other western countries around the world.
Their company profile states:
FARMERTEC POWER MACHINERY is a professional manufacturer and exporter of CHAINSAW, BRUSH CUTTER AND GENERATOR SPARE PARTS, located near Jinhua-Lishui-Wenzhou Expressway, enjoying ease access to Ningbo, Shanghai and Hangzhou cities.
Not only do they manufacture chainsaws and chainsaw parts, but they do Briggs & Stratton parts, trimmer and weed eater parts, chainsaw mills and parts, hand tools, and a lot more as well.
Where Are Holzfforma Chainsaws Made?
The address listed on Farmertec's website states that the companies address is No.2500, Liyu Road, Jinhua City, Zhejiang, China.
The Holzfforma Chainsaws may not be made at this address specifically, but it seems this is their office location. We can assume the saws are made at a factory in China, perhaps nearby.
It's unlikely everything Farmertec sells is made in a single location as well, but they'll be being in various parts, components, and materials from all over China and other parts of the world.
However, at the end of the day, the Holzfforma clone chainsaws are assembled in China and then shipped out all over the world.
Farmertec Chainsaws
Whether or not the Holzfforma Chainsaws are worth the money will be the subject of another article.
However, to summarize, most people think they are worth the money. They can be a bit hit and miss – some will get an excellent model that they work hard for many years, and others will get a dud that doesn't go the distance.
But I'll save that for the review!
They are exceptionally cheap saws for what you're getting and they can be the best option for those who cannot afford the real deal.
Now, find out where Stihl chainsaws are made – and after that, where Husqvarna chainsaws are made!