Sunnydaze Decor is one of my favorite firepit and outdoor furniture brands, and, like everyone else, they're having a big Black Friday sale.
The sale starts 11/24 and goes until 11/28. It's a great opportunity to get a big discount on things you were already thinking about getting.
Sunnydaze is offering a 15% discount store-wide using code CYBER5 through this link (why it's not CYBER15, I'm not sure, but they told me that the discount code is CYBER5).
Sunnydaze is one of the top Amazon fire pit sellers as well, so compare prices over there.
Sunnydaze Black Friday Coupon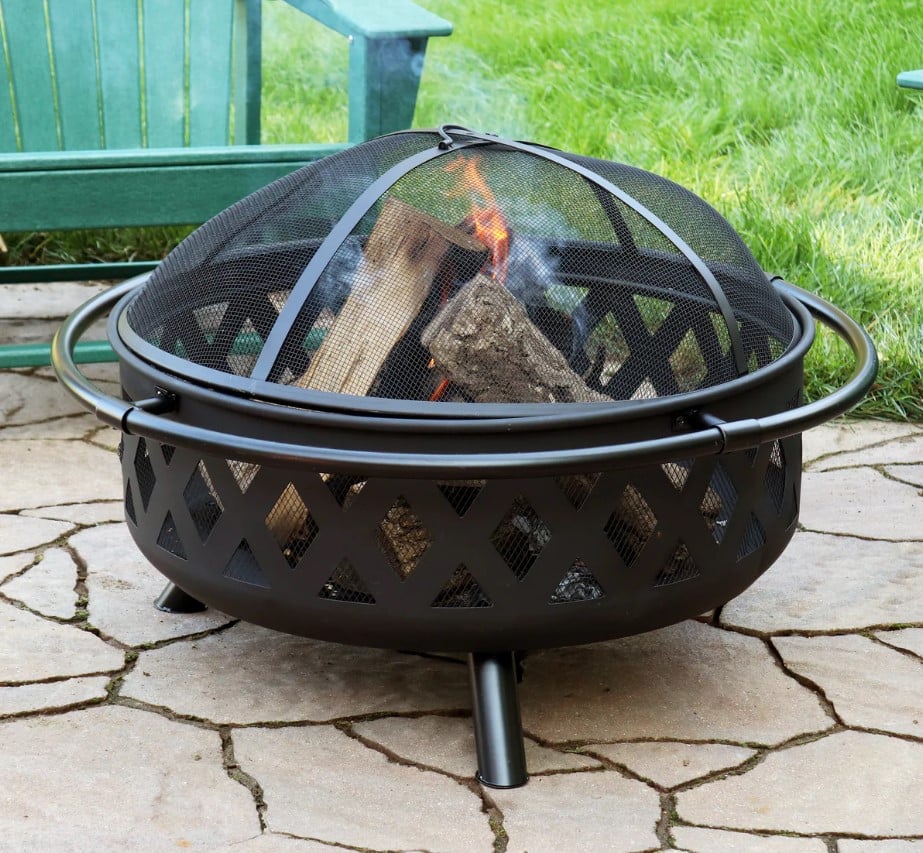 While I love Sunnydaze for their fire pit and outdoor heating supplies, they actually stock a wide range of products.
They have plenty of festive holiday decor items like garlands, lights, and statues, but they also sell Christmas trees, games tables, and even Christmas inflatables!
You can see their entire Christmas range here.
In the outdoor heating range they have:
Wood-burning fire pits and fire pit rings/inserts
Chimineas and outdoor cookers
Propane gas fire tables and fire bowls
Propane patio heaters
Sunnydaze Decor's most popular fire pit is the 42″ Large Comic Fire Pit. It's a steel fire pit with rustic look and comes with a spark screen and fire poker.
Some of their fire pits don't come with accessories, but they sell all of these on site too. Fire pit and chiminea covers, spark screens, pokers, firewood storage solutions, and more.
I have this small rustic cast iron fire pit which is the same as this Sunnydaze fire pit. I really like it – it's good for sitting around with a number of people and puts out a lot of heat.
Besides these products, Sunnydaze also sells:
Indoor and outdoor water fountains
Patio furniture like seating, shade structures, patio swings, and outdoor tables
Indoor electric heating and decor
It's worth checking out, because their prices are very reasonable during normal times. They're even better for Black Friday!
Remember, use coupon code CYBER5 to get 15% OFF through our link!
Next up, check out this fantastic Ooni Pizza Oven Black Friday sale.