What does FS on Stihl line trimmers and brush cutters mean?
I'm not going to beat around the bush or whack around the weeds in explaining the meaning of Stihl FS.
FS stands for freischneider.

Freischneider is German for brush cutter, line trimmer, or string trimmer.
However, because I can't justify publishing such a short article, let me waffle on for a little bit longer.
Stihl FS Meaning
You can usually guess what the different Stihl designations mean because they are simply a German shorthand for the name of the item.
For example, the MS before Stihl chainsaws (such as the MS440 or the MS230) stands for motosäge which means chainsaw.
Stihl is a German company and they retain a lot of this connection to their founding through these naming designations.
Stihl chainsaws are now made around the world, but the first Stihl chainsaws were made in Stuggart, Germany.
Stihl sells a large range of line trimmers and brush cutters now, and they are all designated with FS. Articles we've done include this Stihl FS 55 C review and this FS 56 weed eater review.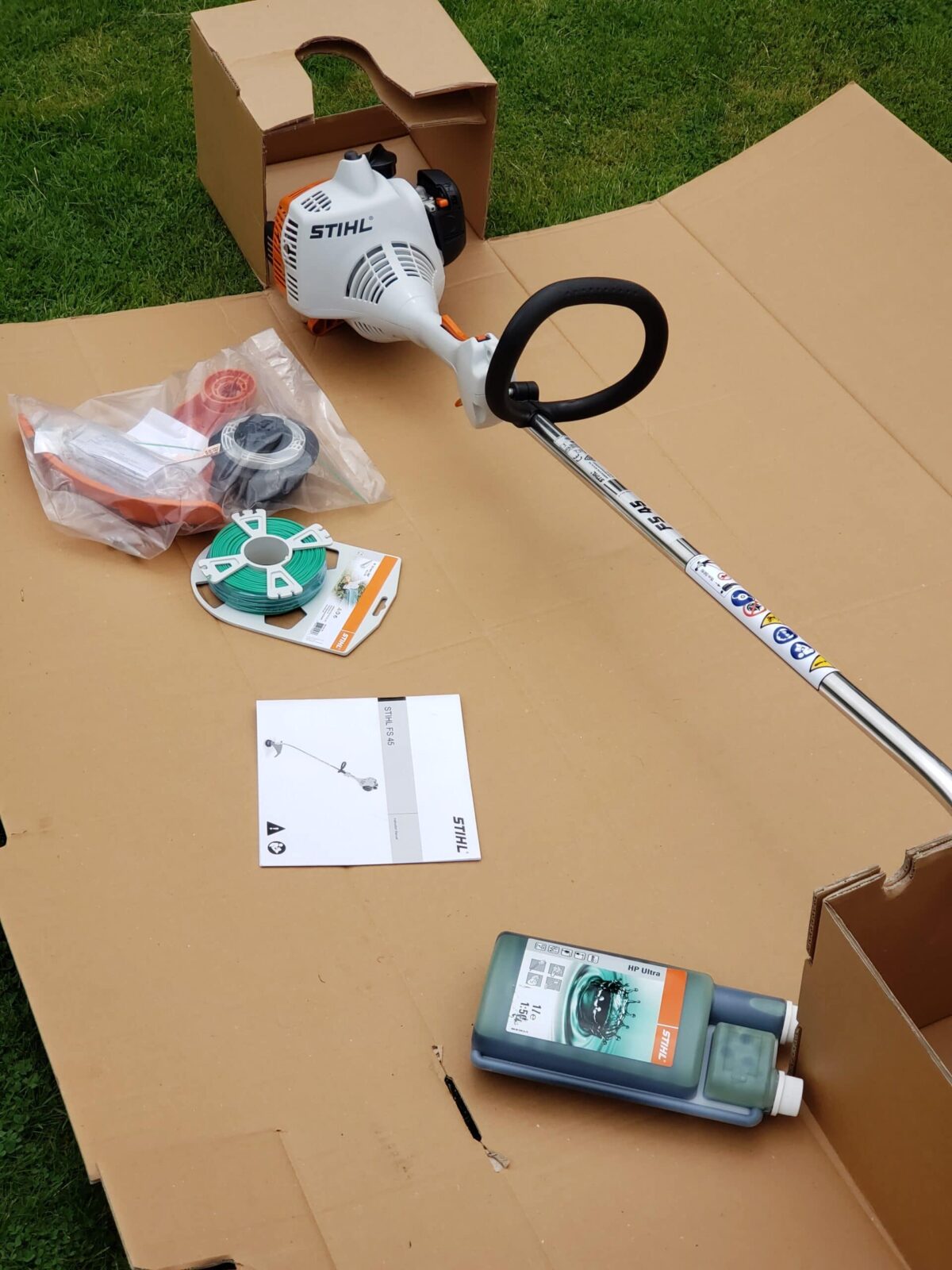 I've also just bought the Stihl FS 45 for lighter work around my garden.
This model isn't for brush or long grass, because it has a flex shaft, not a solid shaft, but is good for trimming the edges of my flower beds and veggie garden before mowing the lawn.
Stihl Freischneider
So that's the meaning of FS on Stihl products, as given by Google Translate. It means line trimmer or brush cutter.
There are other Stihl designations, such as the C on Stihl chainsaws AND brush cutters, which means Comfort – not a German word. The German word for comfort is Kompfort so they've decided to go with the English spelling for that one!
Chainsaw history and the meaning behind different designations and names is always interesting, so I hope this has entertained you for a minute.