The Husqvarna 262XP is a popular saw that's been described as legendary – some even consider it to be the best 60cc saw ever built.
While parts are getting harder to find the saws are still well worth buying, keeping, maintaining, repairing, and/or modifying.
The 262XP is a 62cc 4.8 hp chainsaw that was made between 1990 and 1996. It's an XP, which stands for Extra Power/Performance and means it is a professional chainsaw.
The saw pictured throughout this article belongs to my neighbor Ian. He bought it new and has used it a lot. It still has great compression and runs really well.
Huskvarna 262XP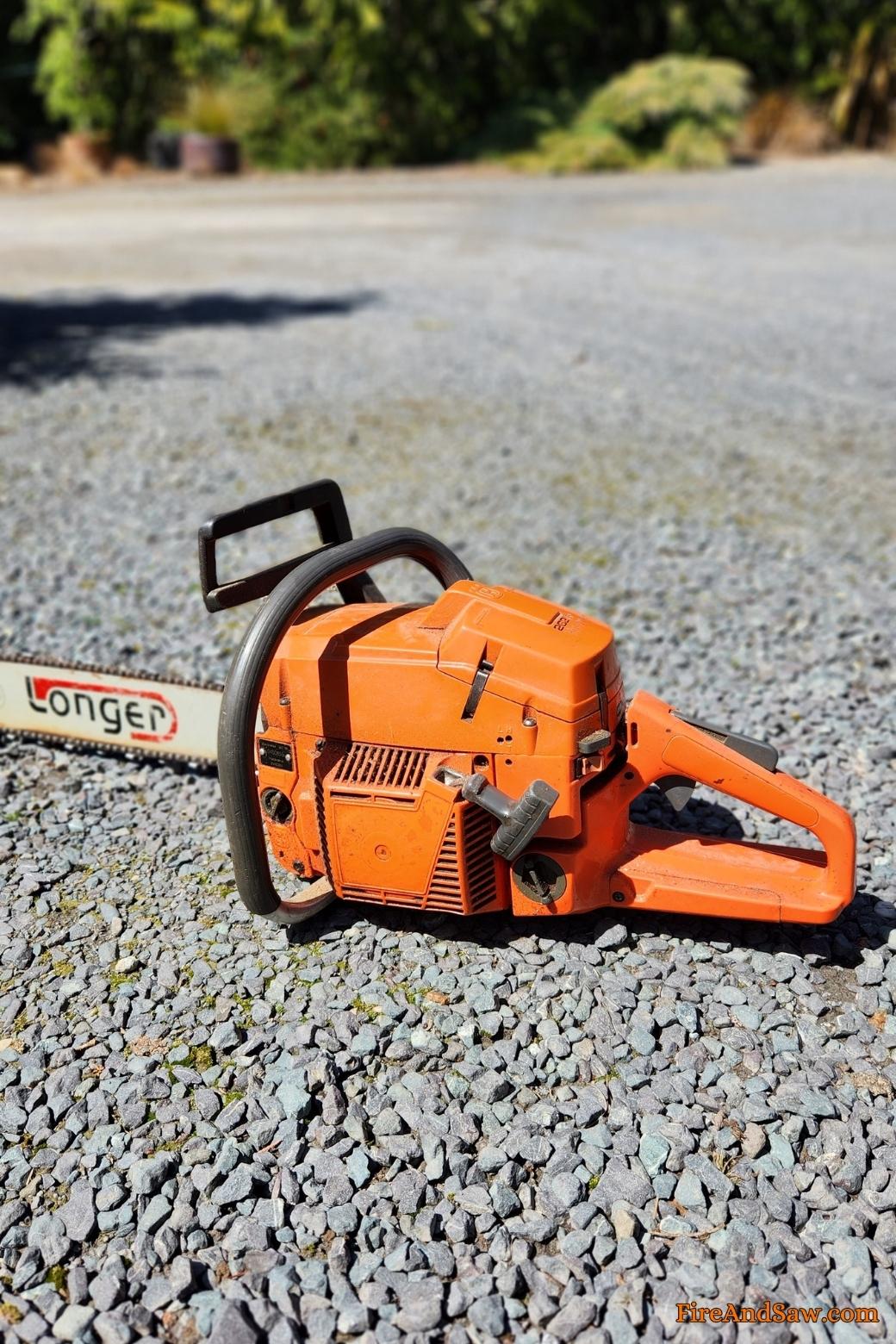 One thing you'll hear about this saw is that it has a very high-compression engine – and it's true.
It also has a very good power-to-weight ratio. The powerhead only weighs 12.8 lbs or 5.8 kgs.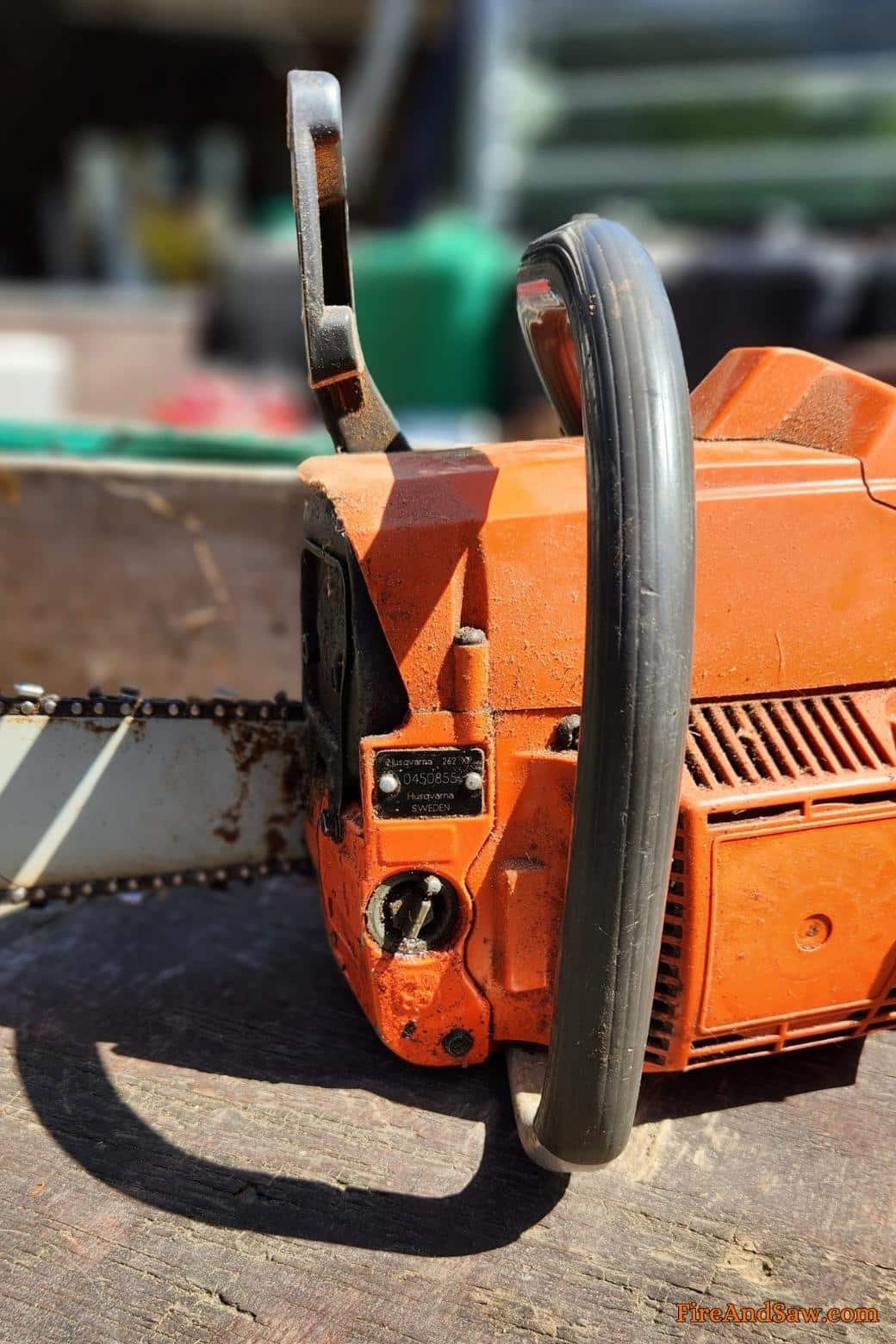 My neighbor's saw is one of the early 262s, made in 1990, the first year of production.
It doesn't have a decompression button, which is something the later models did have. Ian told me he now wishes he had the version with the decomp button because the saw is much harder to start now that he's older.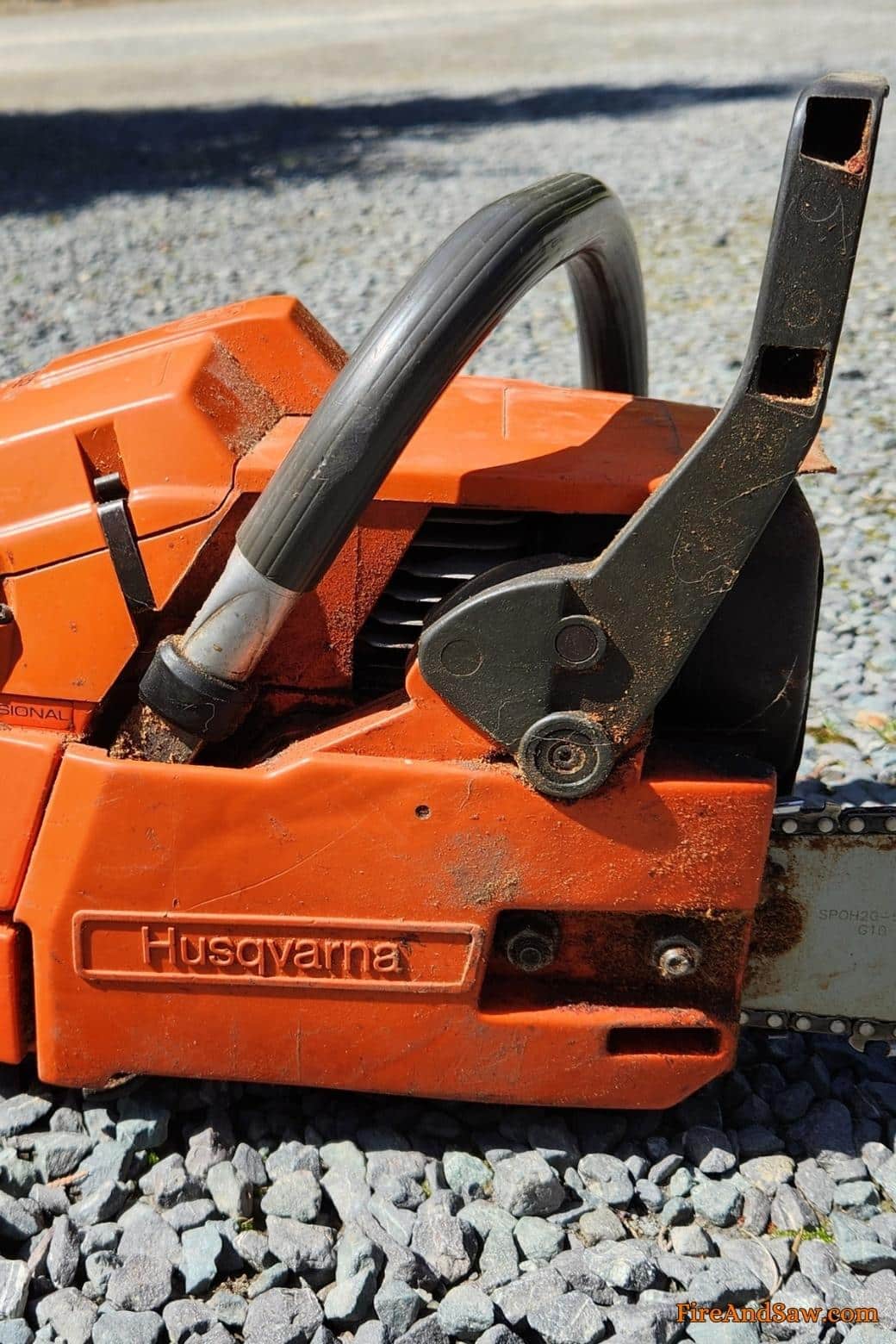 Despite this, he's obviously a big fan of the saw. It still runs great, it's reliable, durable, and can go all day and then some.
He runs it with a 20″ bar, which is the recommended max length, but I've heard of people running it with up to a 28″ bar.
Ian removed the bucking spikes from his saw to get a bit more length out of the bar.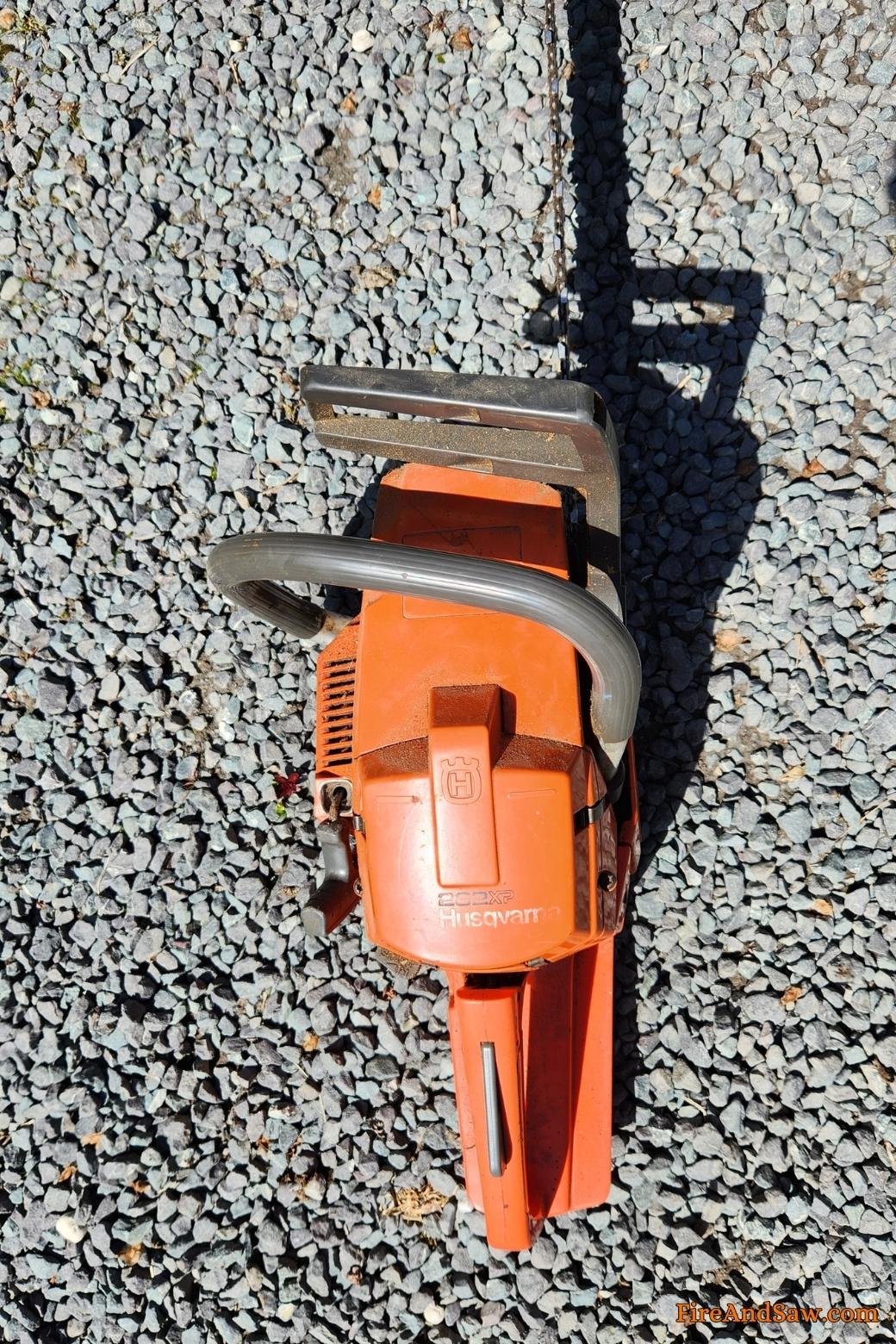 Because the 262 design is not terribly old, it has a fairly decent spring AV system, especially in the later models.
It has all the other features you'd expect on a 90s-era Husky – chain brake, operator presence lever, automatic oiler, magnesium construction, etc.
Husqvarna 262XP Specs
As already stated, the 262XP was made between 1990 and 1992 – it was made in Sweden.
Specs include:
62 cc (3.8 cu in)
4.8 hp (3.5 kW)
12.8 lbs (5.8 kgs)
48mm bore, 34mm stroke
13,500 RPM max (without load)
Auto and adjustable oil pump
Nylon mesh air filter
Walbro carb
Quite a few people convert other saws into a 262 as well.
Some comments:
I still want to convert my 257 over been planning
I converted my 257 to a 262 – no regrets.
Just finished converting my 261 into a 262. Took .015 off cylinder base, gasket delete, gutted 262 XP muffler, .026 squish. She rips. New chain tomorrow. This old girl is MINT!
Husqvarna 262XP Review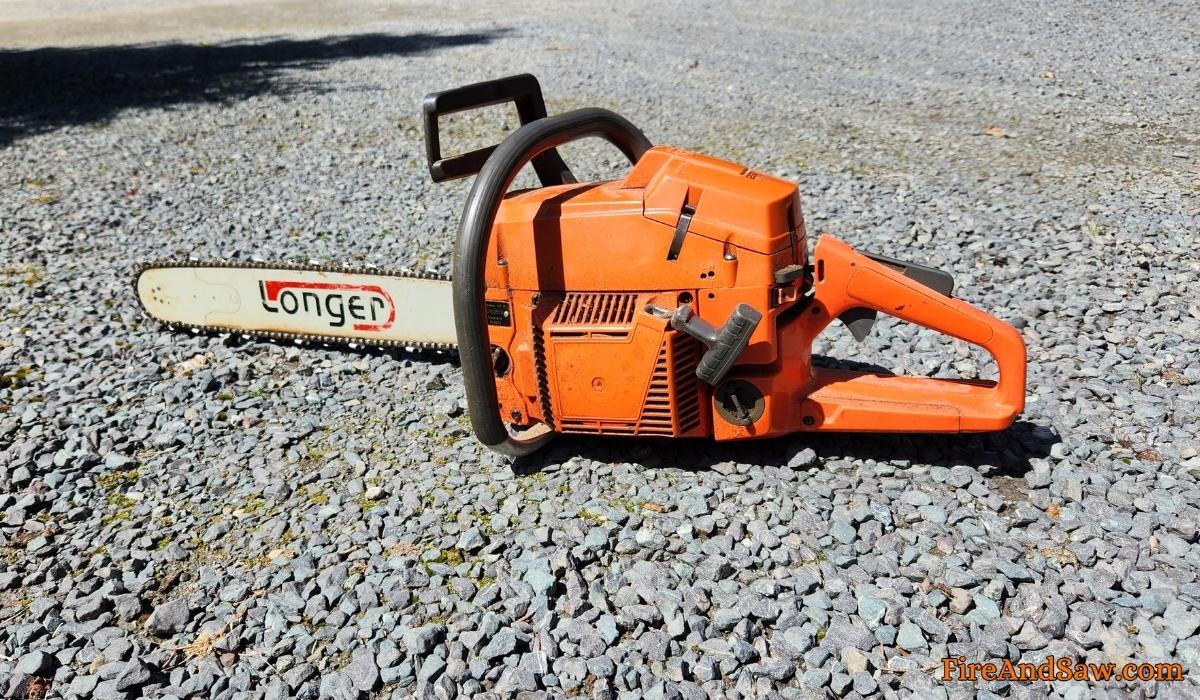 As I've already shared, Ian, who owns this saw, rates it highly.
It has been his go-to firewood chainsaw for decades and it's still going strong. I'm sure it will last another decade or two yet. It reminds me of the old Husqvarna 50 Rancher that I reviewed recently – these saws just go and go.
Ian's only complaint about the 262 is that it's getting a bit hard to start because of his age, but other than that, no issues at all.
Here are some other pros and cons along with comments from Husqvarna chainsaw FB groups.
Pros and positive comments:
Awesome mid-size saw.
I've cut a lot of scrub with my old 262 and it never lets me down.
I love the 200 series saws – I still use my 257 and 262 all the time!
Mine is still going strong after 30 years.
My son bought a used one a while ago, it's his pride and joy! Damn snappy.
You can make those 262s absolutely scream… great saws.
Got a couple and one is ported. Will match Stihl 462, and feels better in your hands.
You will not be disappointed with a 262.
I have had my 262 since 1990 and it still runs well, never had a problem.
I have 20 of them and I still buy every one I find in any condition.
Great saws, have a few of them. I ported one a number of years back.
I used an old 262 with a small chain and sprocket and it was wicked.
I know 2 or 3 guys that would probably cut their own finger off to have that saw brand new again.
Perfect firewood saw. Just run them rich and don't hold them wide open without a load.
I have one I bought new in 96. Still runs great and totally stock and complete. Has never let me down.
Many people really love their 262s, like this guy:
My 262 is a little beast! It's a thirsty saw (compared to my 562), but it rips hard!

It does a pretty good job of keeping up with my 562 as well. I won't ever be getting rid of it but will pass it down to my son.
And to be honest, it's really hard to find any negative comments about the saw. It's one of those models that no one has any complaints about.
The three potential downsides are:
Finding parts can sometimes be difficult
It doesn't run as smoothly as today's new saws
High compression engine can be hard to start for older folk
But as far as the actual running and capabilities of the saw, it's a fantastic model that is worth grabbing or holding on to.
Husqvarna 262XP Price And Parts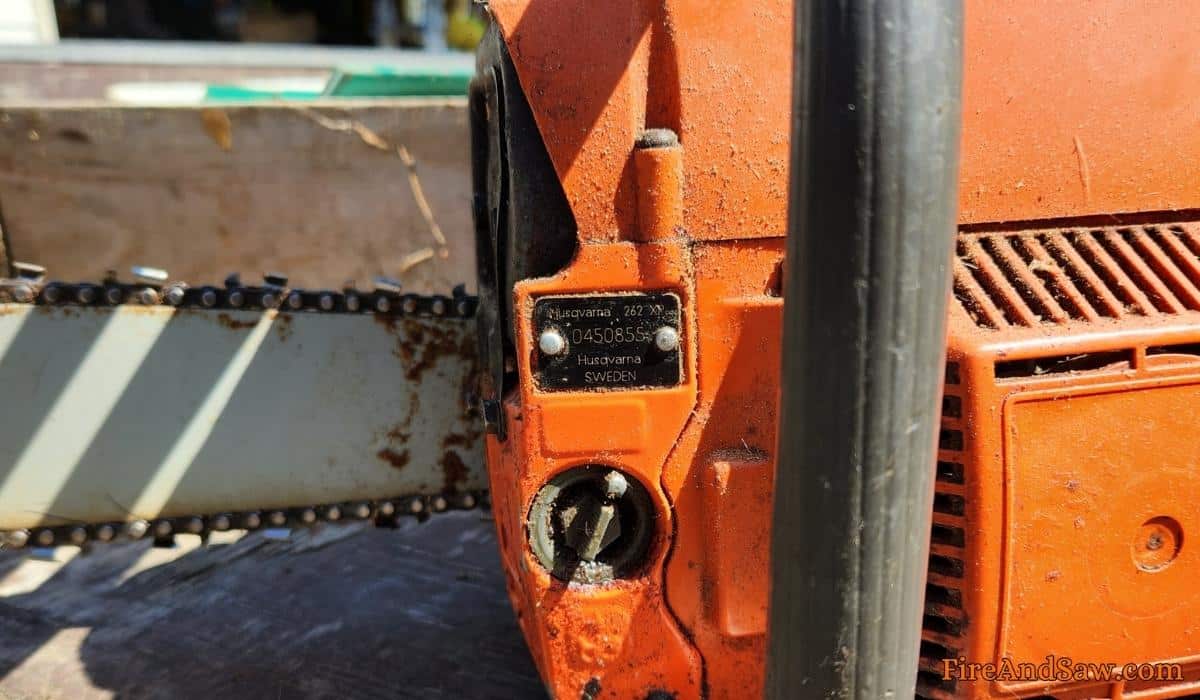 The 262XP in good condition can sell for between $200 – $500, but it depends on the condition and where you are.
Here are some comments on parts:
Parts availability for saws like the 272 is very good. They are still in production and there is good aftermarket. Parts for the 262 are a bit more difficult as most are discontinued, but you can keep a good one going.
While someone else said,
There are very good used OEM parts everywhere – easy to get them.

Plus, a lot of parts on the 200 series saws are interchangeable so they are not too hard to come by.
So parts availability depends a bit on who you ask, but it will depend on location as well.
Check out prices and parts here:
HL Supply – OEM and aftermarket parts
Amazon – mostly aftermarket parts including cylinder kits, clutch kits, flywheels, etc.
eBay – used saws in all types of conditions, as well as plenty of parts
And the Husky FB groups are also a good place to ask for specific parts.
The 262 XP
So that's the Husqvarna 262XP!
Overall, it's a very popular chainsaw that is much loved by 99% of those who have used or owned one. It's a highly sought-after saw that has a good resale value, so if you spot one cheap, grab it before someone else does.
Husqvarna chainsaws are generally all well-made, especially pro saws like the 262. They can be trusted to perform highly for a long long time.
Another couple of old Husky saws that are worth keeping an eye open for is the Husky 285 CD and the 357XP.
Let us know your thoughts about the 262 XP and any other Husky saw in the comments below.