DEWALT have recalled about 8500 chainsaws over fears they can remain running once switched off or even turn on independently by themselves.
To date, there have not been any injuries reported.
The fault isn't with the best-selling DEWALT battery-powered chainsaws, but with the corded-electric model DEWALT DWCS600.
DEWALT Chainsaw Recall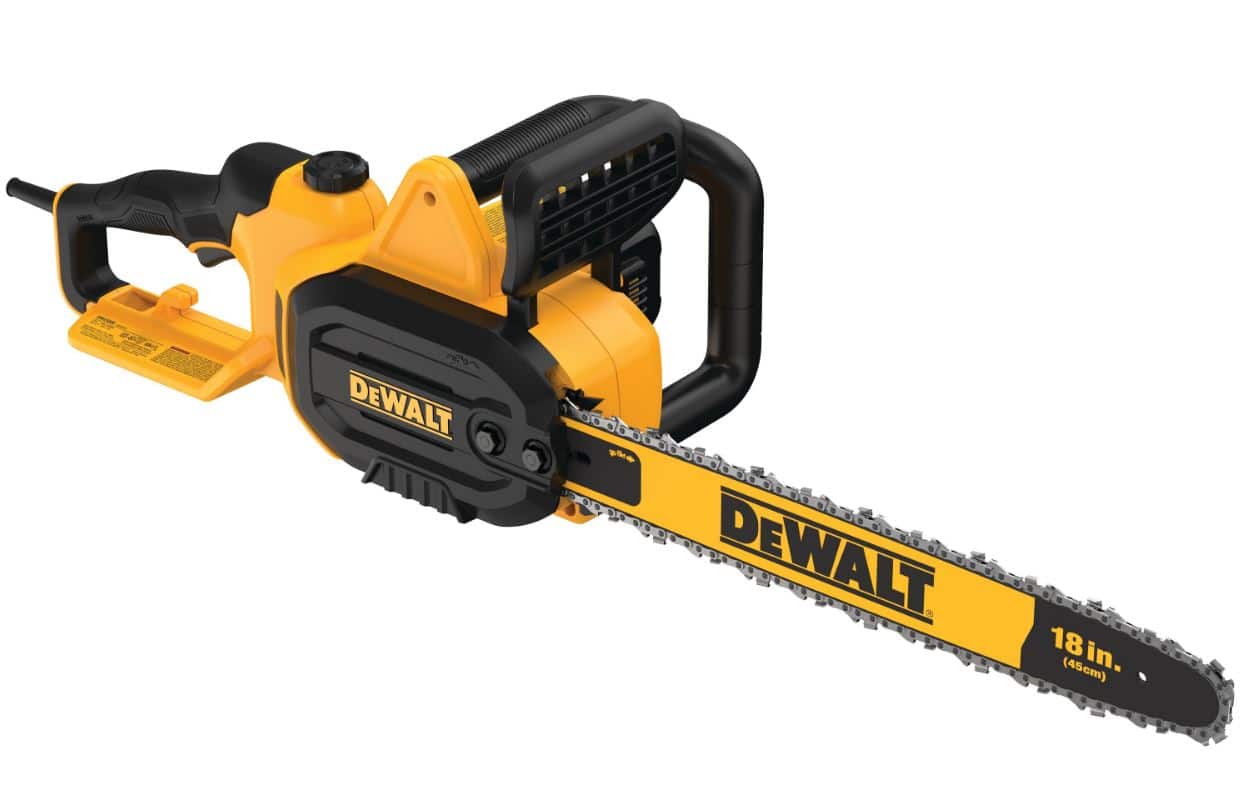 What DEWALT Chainsaw has been been recalled?
Specs of the model:
Corded electric model DWCS600
Yellow with a black handle and motor cover
18″/45cm bar
Brushless motor
15 Amps
2.8 hp
DEWALT chainsaws are made in manufacturing plants around the world, but the chainsaws in question here were produced in Mexico and sold at hardware stores in the USA.
The effected chainsaws were sold between June 2021 through November 2021 for between $130 and $150.
The recall notice states:
Only chain saws with date codes 2021 23-H5 to 2021 40-H5 are affected by this recall.

The date code is stamped on the bottom of the chain saw, behind the chain/bar.

DeWALT and 18-in. are written on the blade.
The recall date is the 26th January 2002 and the remedy is to replace the faulty chainsaw.
The recall number is 22-059.
DEWALT Chainsaw Problem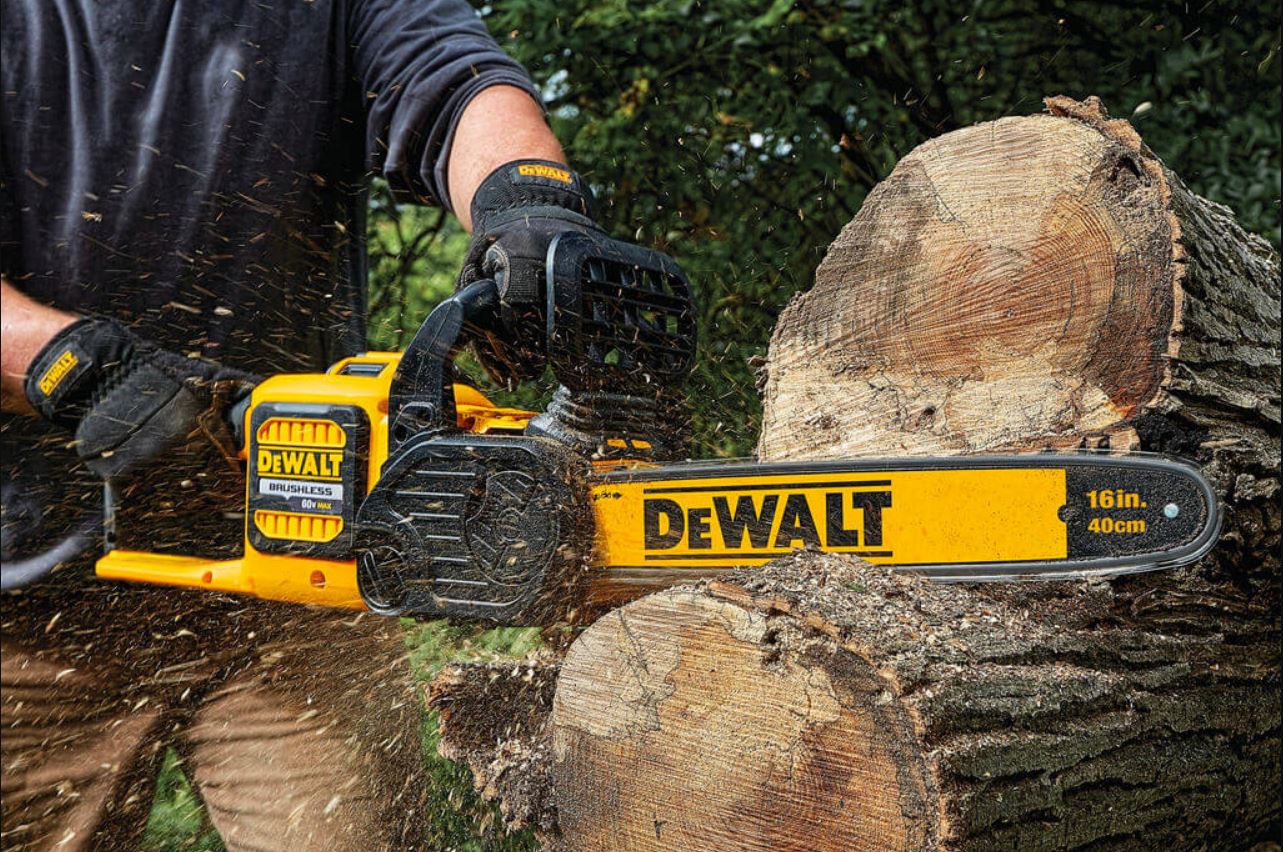 Why were these DEWALT Chainsaws recalled?
The two faults are:
The saw can remain running after the switch on the saw is turned off
If left in a power socket that's on, the saw can start up by itself
Either of these issues could result in severe injury, so if you purchased the DWCS600 chainsaw, do not even plug it into the power point.
Advice from DEWALT is to stop using the chainsaw immeadiately and contact them on 1-800-433-9258 for a replacement.
You will receive a pre-paid shipping label to return the product directly to DEWALT in order to receive a free replacement chain saw – you do not need to take it back to where you bought it from.
DEWALT DWCS600 Electric Chainsaw
The DEWALT DWCS600 Chainsaw is not for sale at this time.
Usual DEWALT stockists online do not have this saw available:
These stores stock the 20V and 60V DEWALT chainsaws, but do not have any corded electric models currently for sale.
In fact, Acme Tools is the only retailer still listing the recalled chainsaw (see it here for $129.99), though it's listed as out of stock.
DEWALT Chainsaws
DEWALT chainsaws are still excellent machines, despite this recall on a select number of corded electric models.
The battery powered chainsaws are best sellers and very well reviewed.
They're used for everything from construction and farming to pruning and firewood, and this mishap shouldn't put you off them.
If you have any concerns about your DEWALT Chainsaw get in touch with them on 1-800-433-9258 today.