Every chainsaw has specific requirements, and oil for a Homelite chainsaw is no exception!
In order for your chainsaw to live its best and longest life now, it's important you get it right and use what's best for your machine.
A Homelite saw will last for many years if treated right with the correct types of oil, fuel, proper maintenance. Here's what you need to know about Homelite chainsaw oil.
Best Oil For Homelite Chainsaw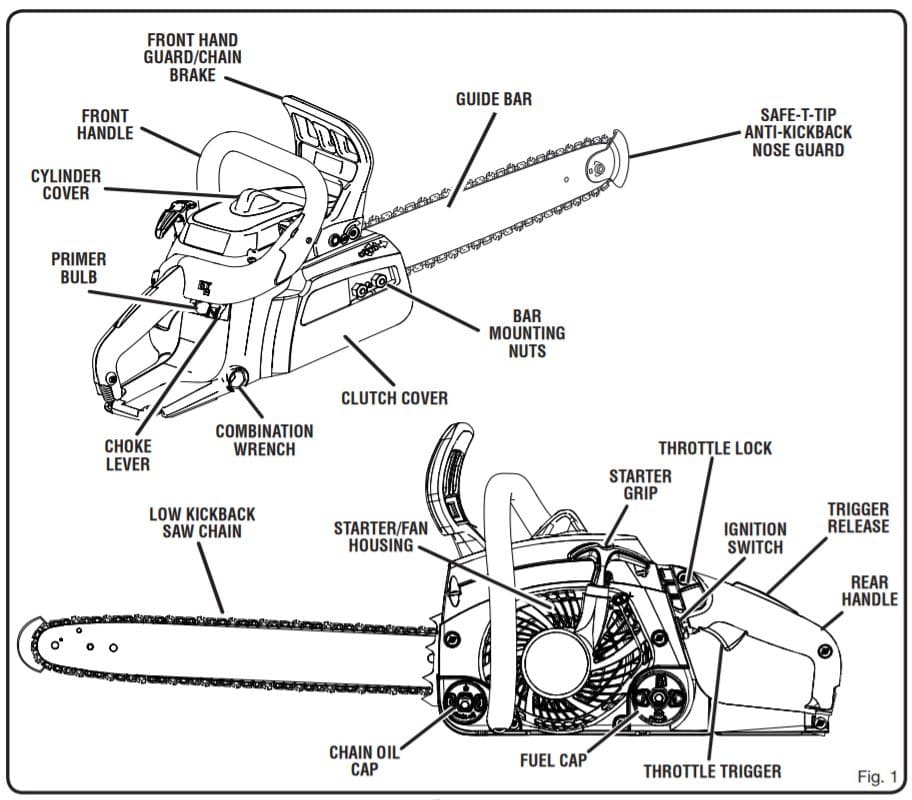 All gas-powered chainsaws require two different types of oil:
Chain and bar oil for lubricating the chain and bar
Engine oil that is mixed with the fuel
It's usually pretty obvious which chamber is for the chain oil and which is for the fuel. Most saws have obvious graphics on the chainsaw itself which indicate which goes where. Alternatively, always remember that the chain and bar oil tank is closest to the bar end of the saw!
Electric and battery-powered chainsaws only need oil for the chain and bar, so it's going to be hard to get that wrong.
Let's deal with each type of oil separately.
Homelite Engine Oil
Homelite gas-powered chainsaws have two-stroke engines – like 99% of all chainsaws!
You can use any two-stroke engine oil with your chainsaw, but using a quality brand will ensure the best results. The oil will need to be pre-mixed with gas before entering the chainsaw.
Here are some recommended engine oils for use with Homelite chainsaws:
Check your specific Homelite chainsaw oil specifications, because requirements vary from model to model.
For example, here is what is recommended for the Homelite 33cc chainsaw:
Pre-mix unleaded gas and 2-cycle engine oil in a clean container
Use unleaded gasoline intended for automotive use with an octane rating of 87 or higher
Don't use pre-mixed gas/oil from fuel stations
Use high-quality 2-cycle self-mixing oil for air-cooled engines
Don't use automotive oil or 2-cycle outboard oil
Mix 2% oil into the gasoline which is a 50:1 ratio
Mix the fuel thoroughly and each time before fueling
Only mix small amounts as fuel degrades over time
Don't mix more than what you need in a 30-day period
Using a 2-cycle oil with a fuel stabilizer is recommended
The Homelite chainsaw gas oil ratio will vary from saw to saw, especially with the older models.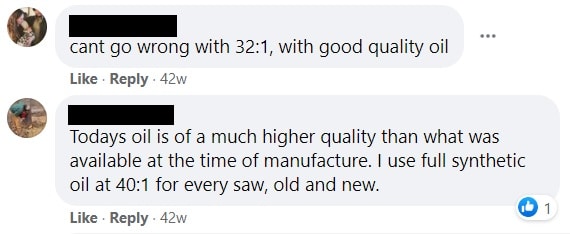 Many people with the likes of the Homelite Super Ez Automatic use a 32:1 fuel oil ratio, while others stick to a 40:1 mix for all saws.
Homelite brand engine oil is said to exist, but it does not appear to be available for sale anywhere right now.
Homelite Chain And Bar Oil
All chainsaw chains need to be well lubricated to function safely and correctly.
The chain and bar is supplied oil by an automatic oil pump, but it needs to be checked and filled each time you fill up the gas. Usually, you can expect to go through two tanks of fuel for every one tank of bar oil.
There is (apparently) a Homelite brand bar and chain oil, but as with the fuel, it doesn't appear to be available at this time.
You can instead use any quality chain and bar oil. Here are the best selling oils on Amazon, for example. Any of these will be suitable for Homelite chainsaws, whether gas or electric.
Oregon Chain and Bar Lube is the number one bestseller, and it's great for all types of Homelite chainsaw.
Some Homelite chainsaws can have the chain oil flow adjusted if you feel it's releasing too much.
You'll need a flat blade screwdriver and there should be an adjustment screw on the pump. It's not possible on all chainsaws, so talk to a local dealer if in doubt. If chainsaw maintenance isn't your strong point, it's best not to mess around with it at all.
Remember, it's better for the saw to be putting out too much oil than not enough.
There are also substitute and alternative chain and bar oils that can be used, but there are pros and cons to doing so!
Homelite Chainsaw Oil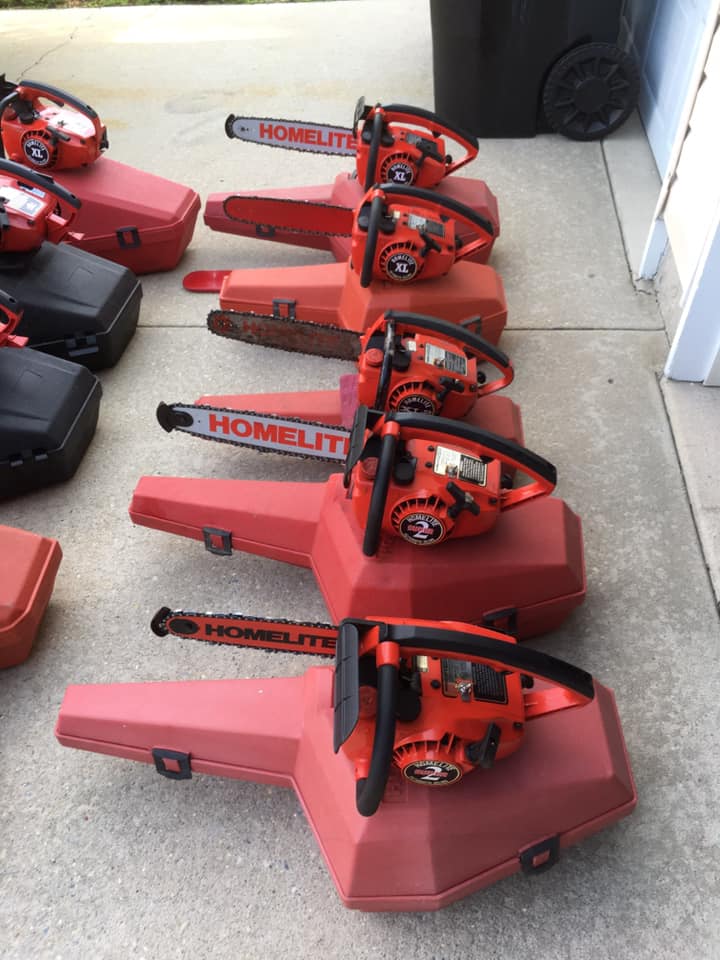 Whatever model Homelite chainsaw you have, we hope this has helped you to know what type of oil to use.
Please drop a comment down below if you're still confused about anything and we'll get back to you asap. Alternatively, join the Homelite chainsaw community on Facebook for instant answers!